Weekend with the 'Rents
Happy happy Tuesday to you! I'm still catching up on my week off of blogging and have lots to tell you about my time here with my parents. They were here from Wednesday to Monday and we had such a great time. Wednesday night we ate at the Ballymaloe House which was fabulous. I had a bean and parmesan salad, buffalo mozzarella with roasted tomatoes and cod as my main course. That was followed by the cheese trolley and dessert trolley...but of course. I had caramel ice cream with caramel sauce from the trolley. This was all accompanied by a lovely bottle of Pouilly Fuisse.
On Thursday night my parents were kind enough to take all of my roommates and me to Sage in Midleton. We had such a good time! Sage only uses ingredients sourced from a 12 mile radius and the food was really delicious. I had beef carpaccio and monkfish with chorizo.
Friday afternoon my parents came for lunch at the school and stayed for the demo. This was one of the most intense demos we've had in the past four weeks so I'm glad they were able to get a good taste for what the course is all about. Rachel did the demo that afternoon so we got lots of pictures and got her to sign some cookbooks for us. After the demo we left Ballymaloe to head to the charming town of Kilkenny.
Kilkenny is about two hours northeast of Cork so we arrived around 8pm and checked into the Pembroke Hotel. The hotel was right in the middle of the town next to the Kilkenny Castle. We had dinner at Campagne- a fabulous French restaurant that was recommended to us by one of my favorite teachers at the school. We had an amazing bottle of Red Burgundy and my dad and I had the veal for two. It was a fabulous combination. Everything about Campagne was excellent and we even got to meet the chef after the meal.
Saturday morning we woke up and took a tour of the Kilkenny Castle. After that we explored the town, got a traditional Irish pub lunch and did some shopping before heading up to Dublin.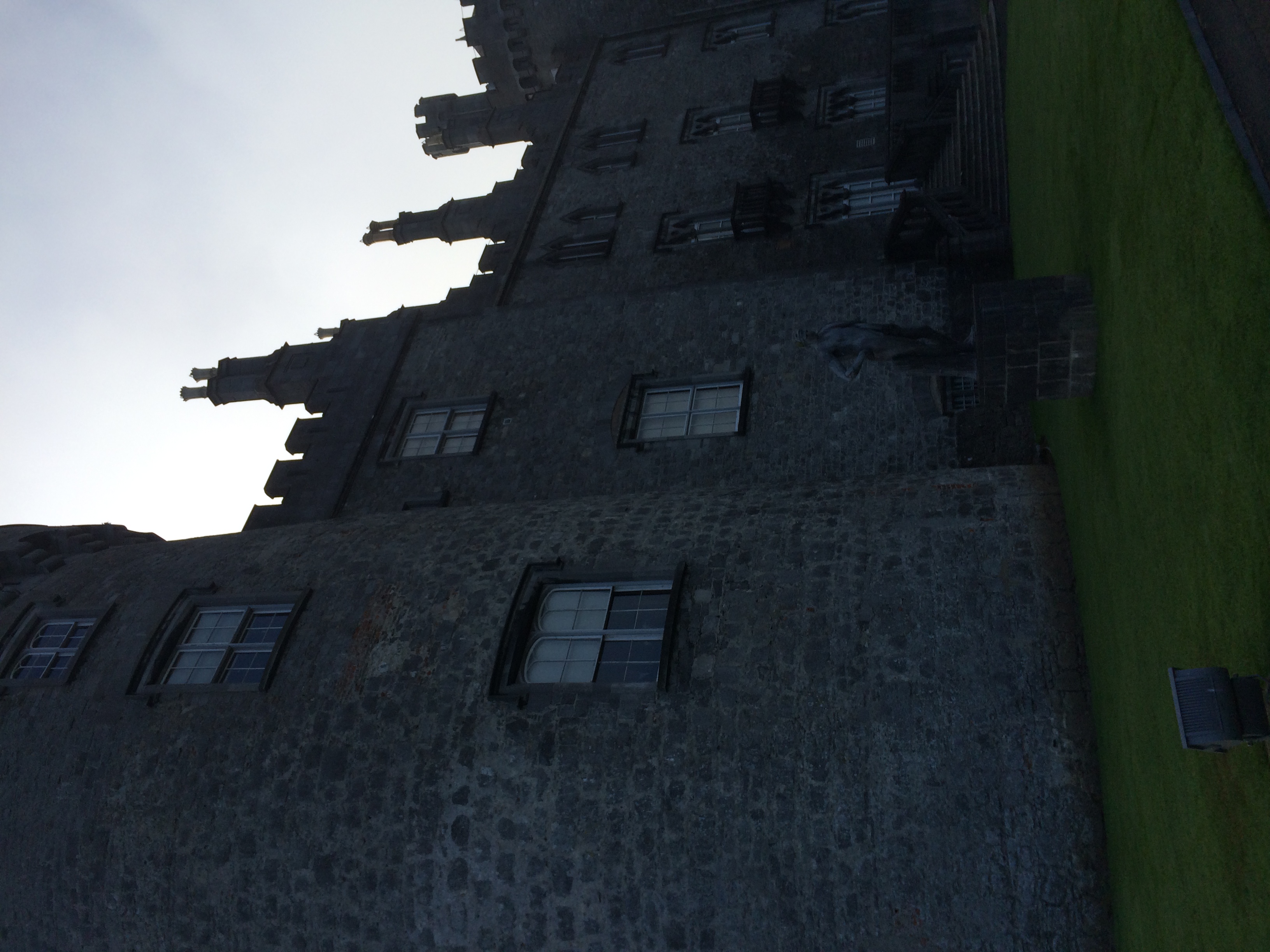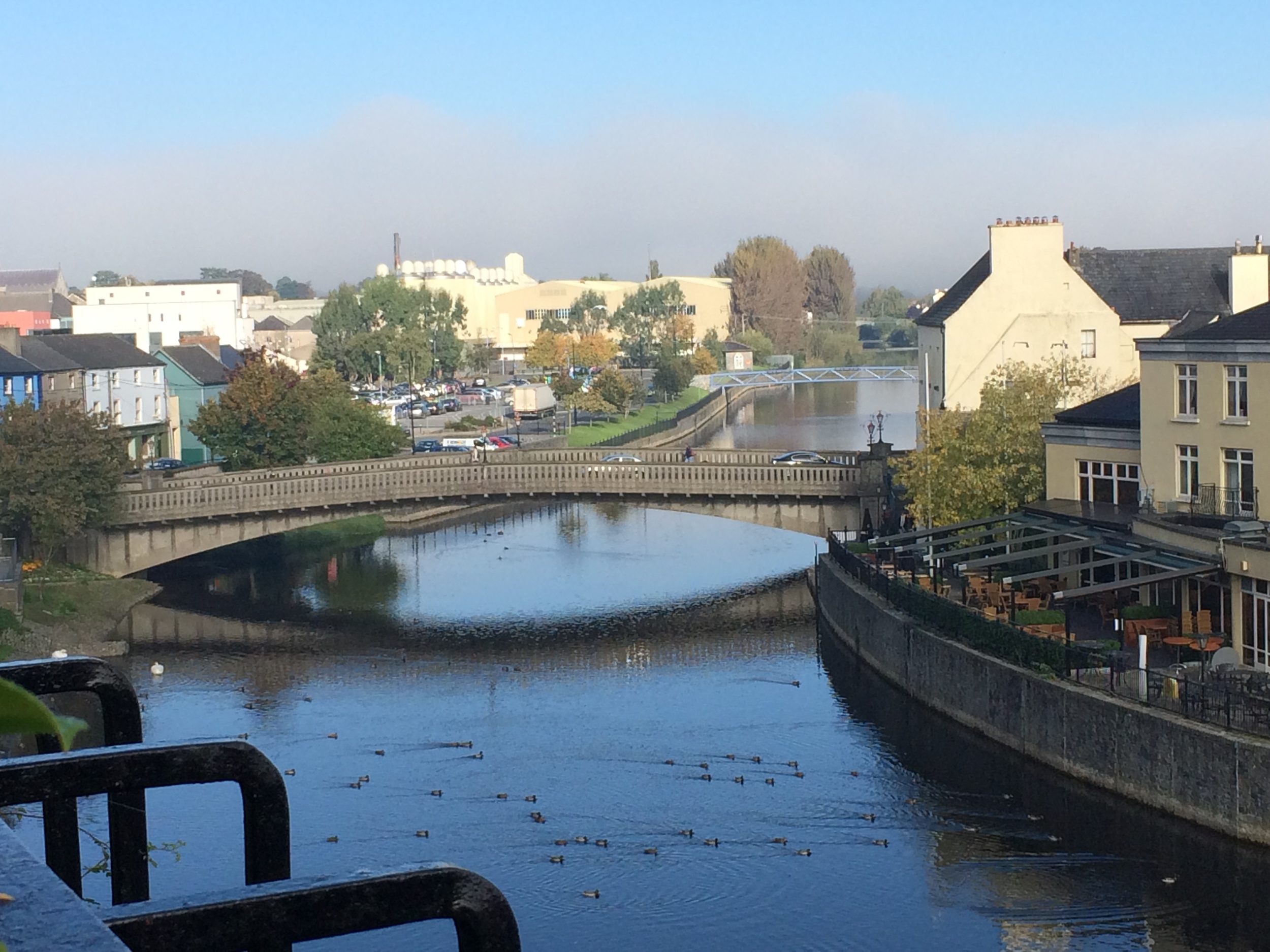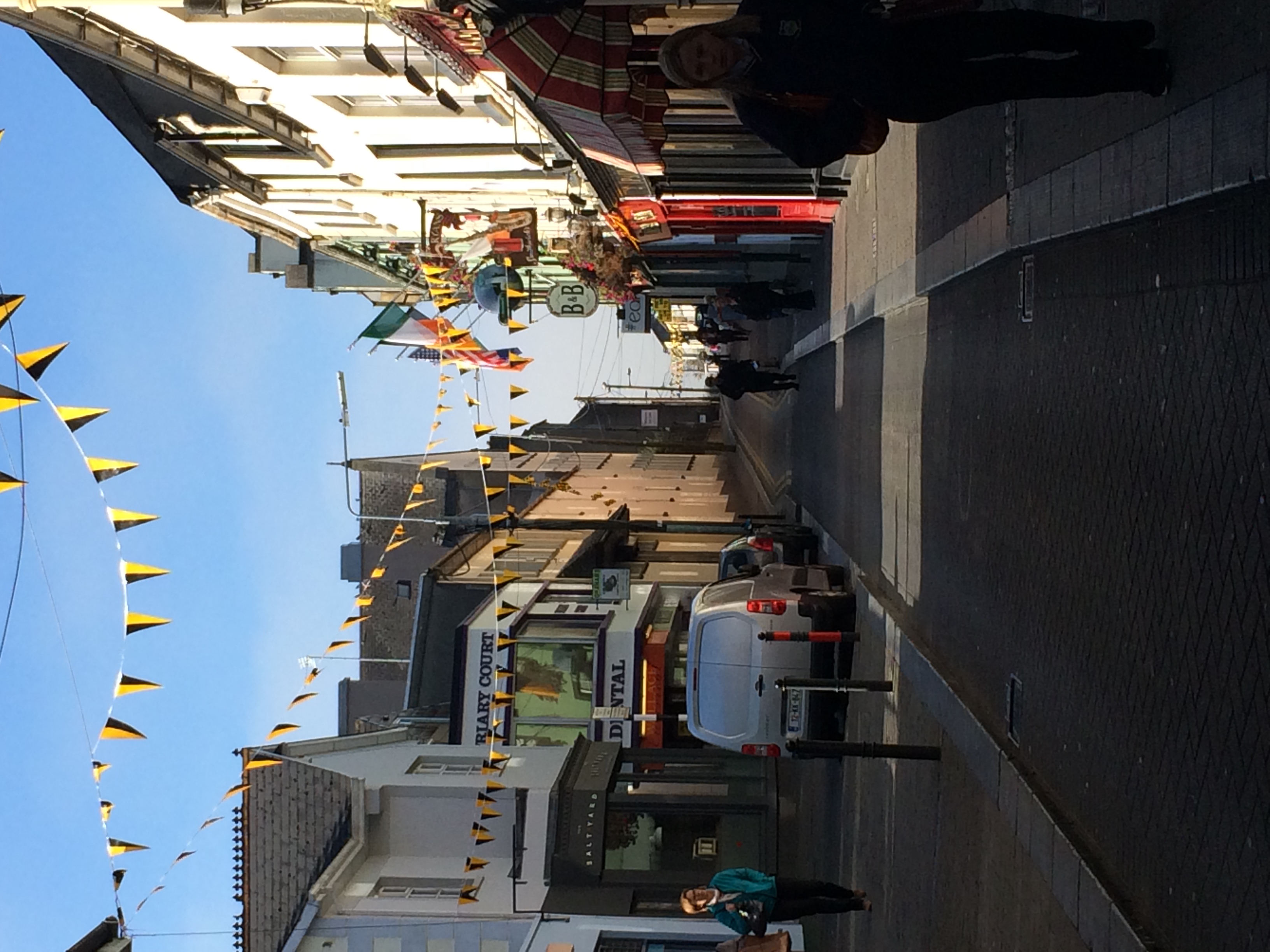 We arrived in Dublin around 3:30 and had some minor travel issues due to the water protests that were going on. We eventually checked into our hotel and were able to walk around a bit before dinner. We were staying at the Shelbourne Hotel in the city center of Dublin. The Shelbourne is a really beautiful hotel and a fantastic place to stay. It has several bars and restaurants all of which have a very lively and charming atmosphere. It was definitely a treat to get to stay here, especially after living in my tiny room for 4 weeks!
Saturday night we had dinner reservations at Etto. Beforehand we went to Ely's Winebar which was around the corner from the restaurant. I loved Ely's and can't wait to go back the next time I'm in Dublin. We sat at the bar downstairs which had a cellar like feel and was appropriately crowded but not overly so. Despite the touristy area that we were staying in, Ely's was filled with lots of locals which made us feel very cool J The bar tenders were super friendly and knowledgeable and the wine selection was fantastic.
Our dinner at Etto was also great. Etto is a tiny restaurant with a very relaxed and friendly feel. The décor is kept to the bare minimum which totally works for the restaurant. We split watercress gnocchi and smoked salmon to start and shared the cote de boeuf and hake fish for dinner. These of course came with potatoes! For dessert we had a peanut butter semifreddo topped with meringue. A very delicious and interesting combo I have to say.
After dinner we wandered back to the hotel which was still packed with people. We had a glass of wine at the bar where they were playing live music. This was probably the craziest Saturday night I've had since arriving in Ireland- Lib and Greg are wild!

Sunday we had brunch at the hotel then went to the Guinness Storehouse. This is sort of a rite of passage when you're a first timer in Dublin- so we did! Nothing like a frothy Guinness at 11:30 on a Sunday!

We also got certified to be professional Guinness pourers. Voila, my certificate.
For lunch on Sunday we went to Avoca. This is a lovely store with a delicious café inside. Picture Anthropologie on steroids with food- that's Avoca…sorry Dad. The food was really great though. I had a Caesar salad and my parents had the crab salad. We also managed to get a bit (well, a lot) of shopping in before my train back to Cork.
That's a wrap for my weekend with the 'rents! We had an awesome time and, as I'm sure you can tell, ate amazing food. I was on a mission to disprove the popular American belief that Irish food, well, sucks. And I think I successfully did that. If you guys still aren't convinced...keep reading!
Cheers!