Team Outing
Happy Monday! Let me fill you all in on what's been going on in the past few days. Thursday we all got a break from the kitchen and went out on a field trip with Darina. We started our day at the Mahon Point Farmers Market. This was a great market with lots of great produce, meats and fish as well as a great selection of desserts and prepared food. The stars of the show for me were the marshmallows and the coffee shop. I got a salted caramel marshmallow and a blueberry lemon marshmallow to snack on throughout the day. I also got a delicious latte from the coffee shop that came with a couple of chocolate chips on top. Don't mind if I do!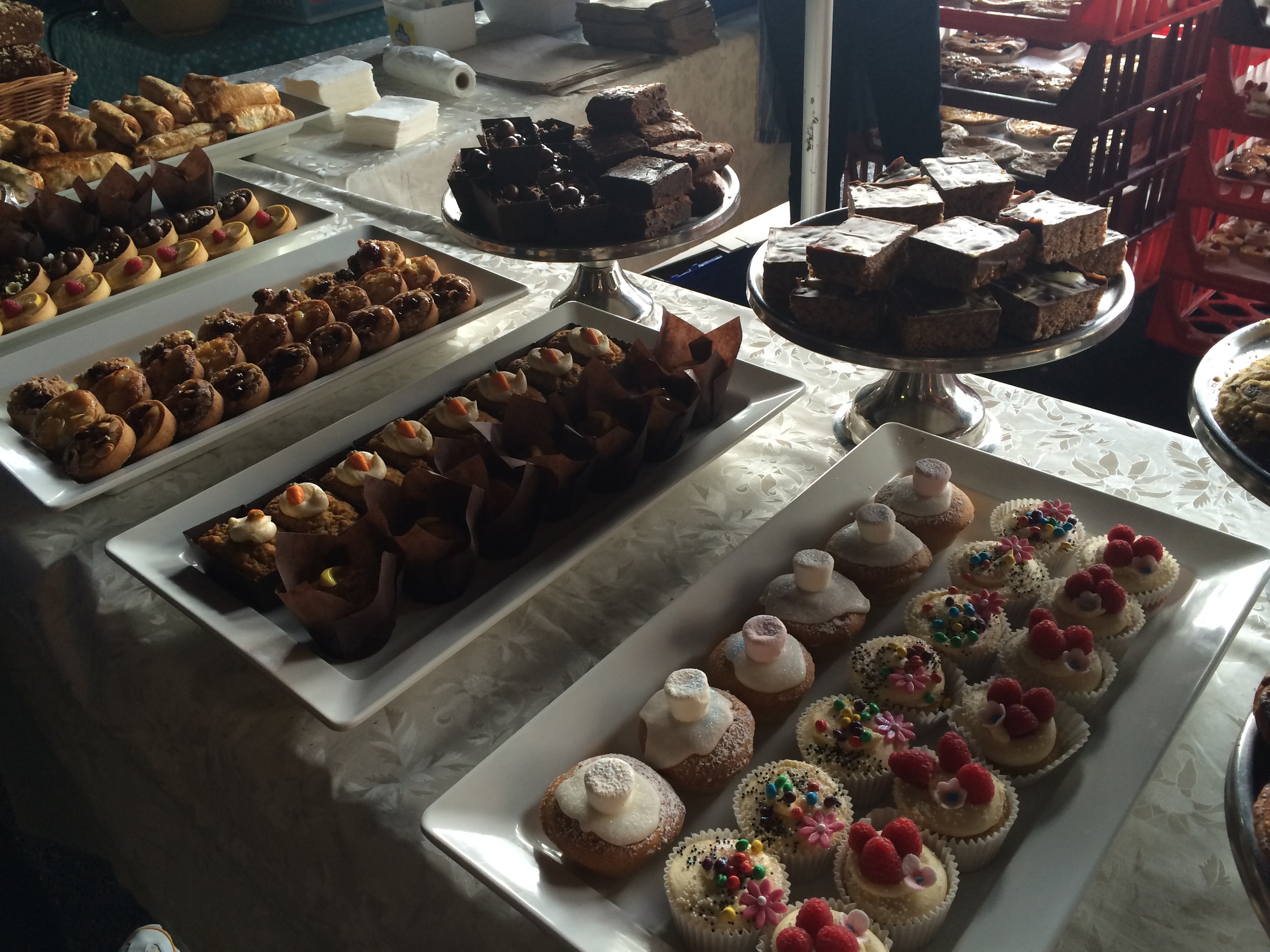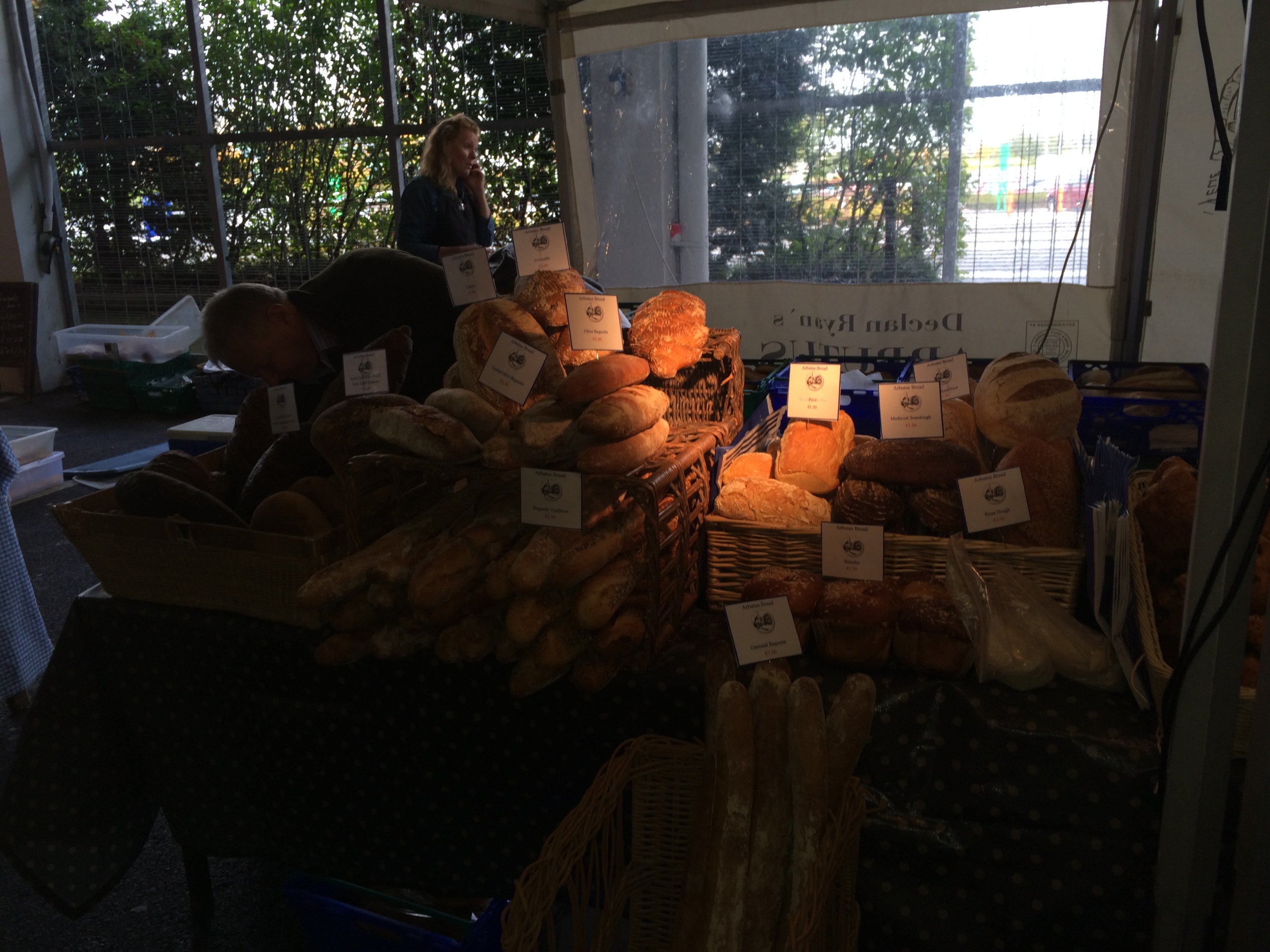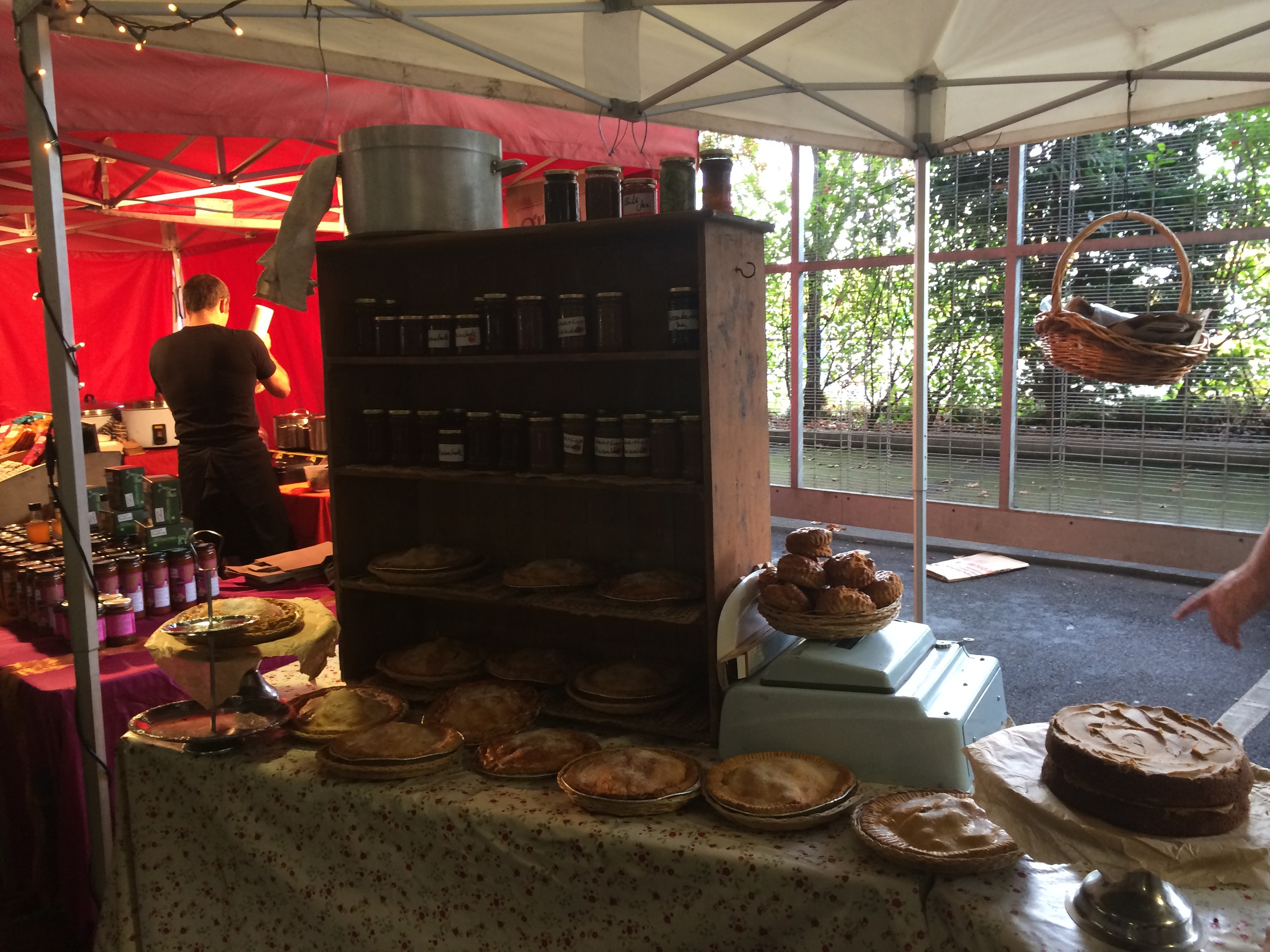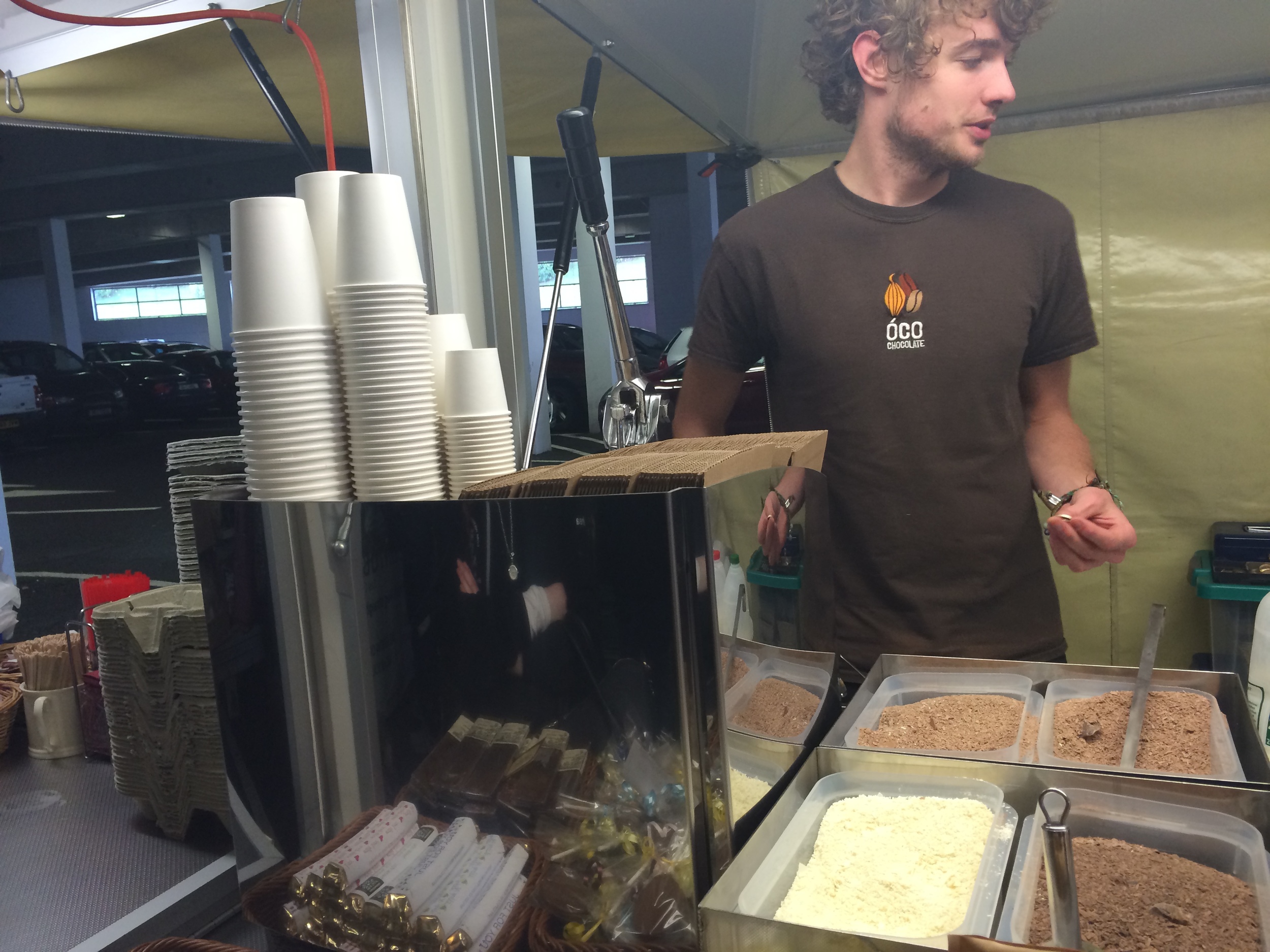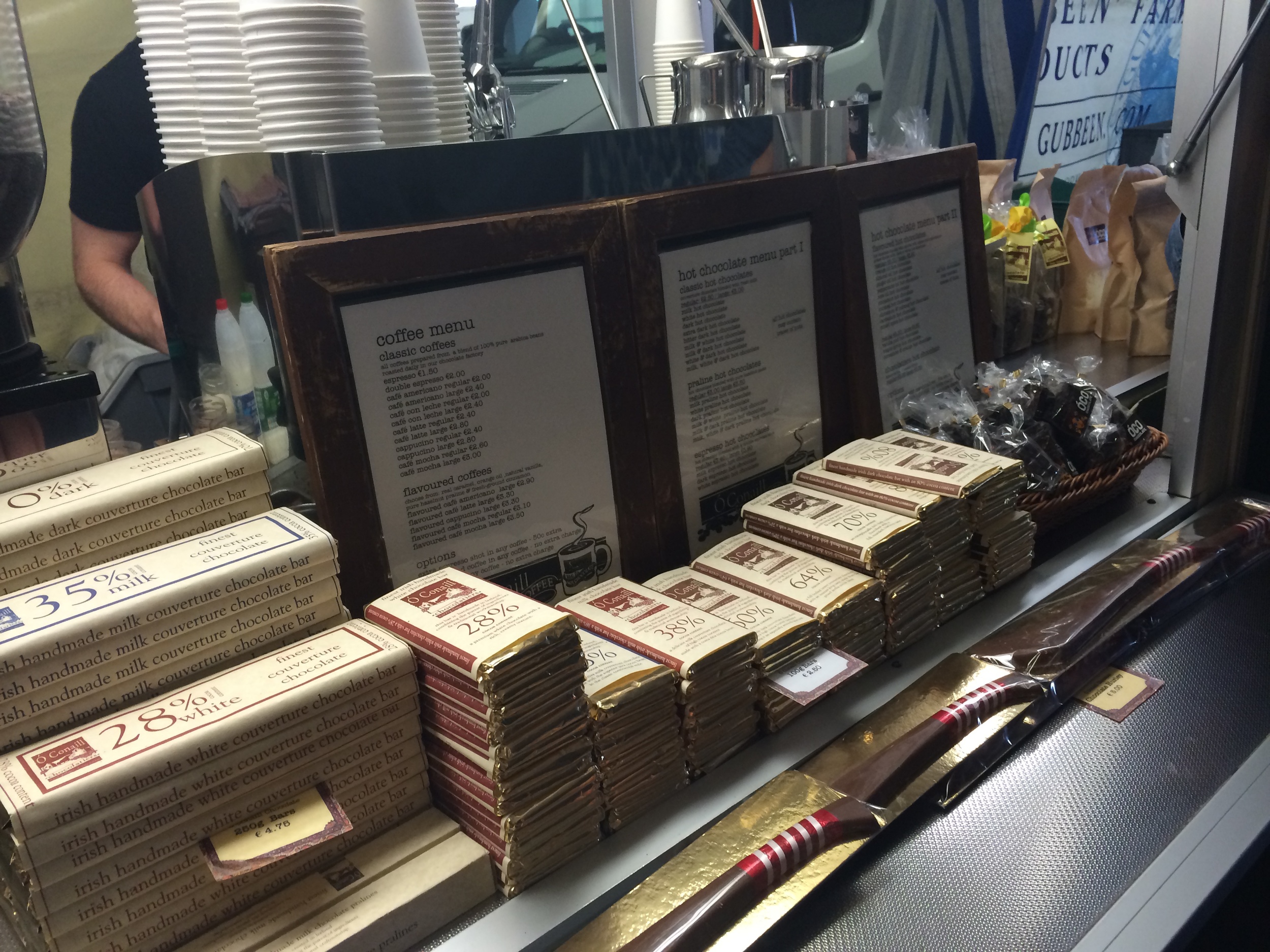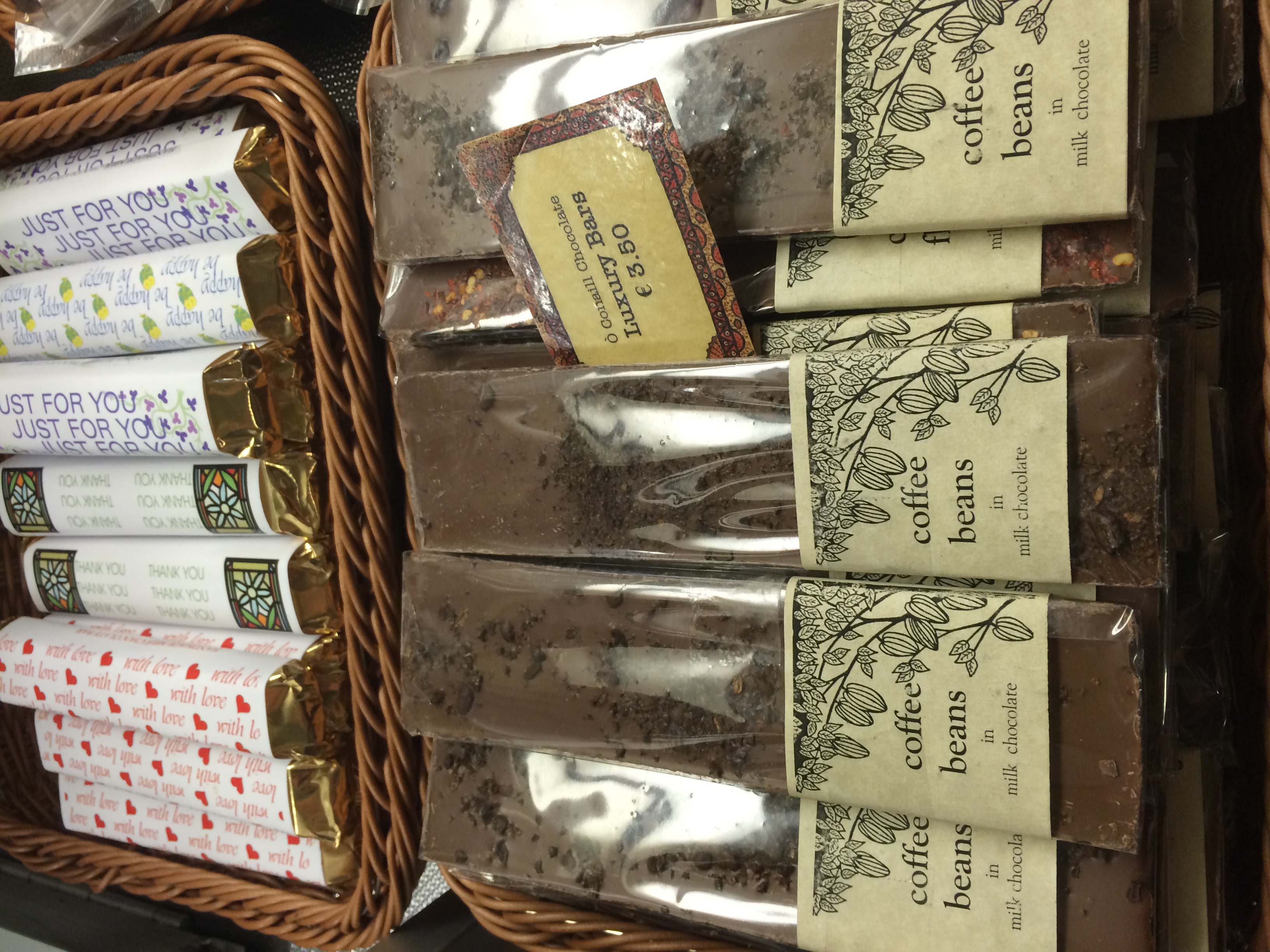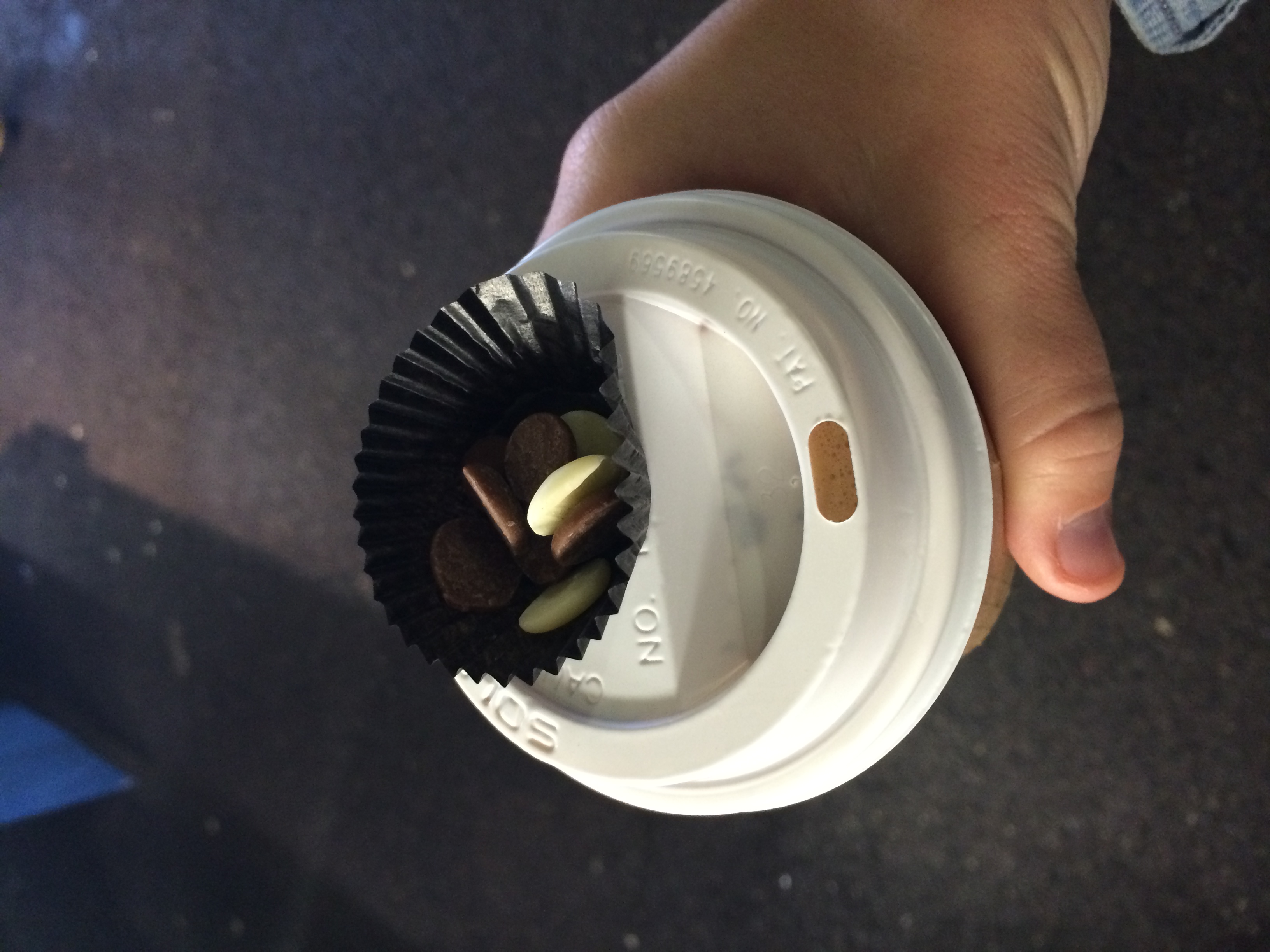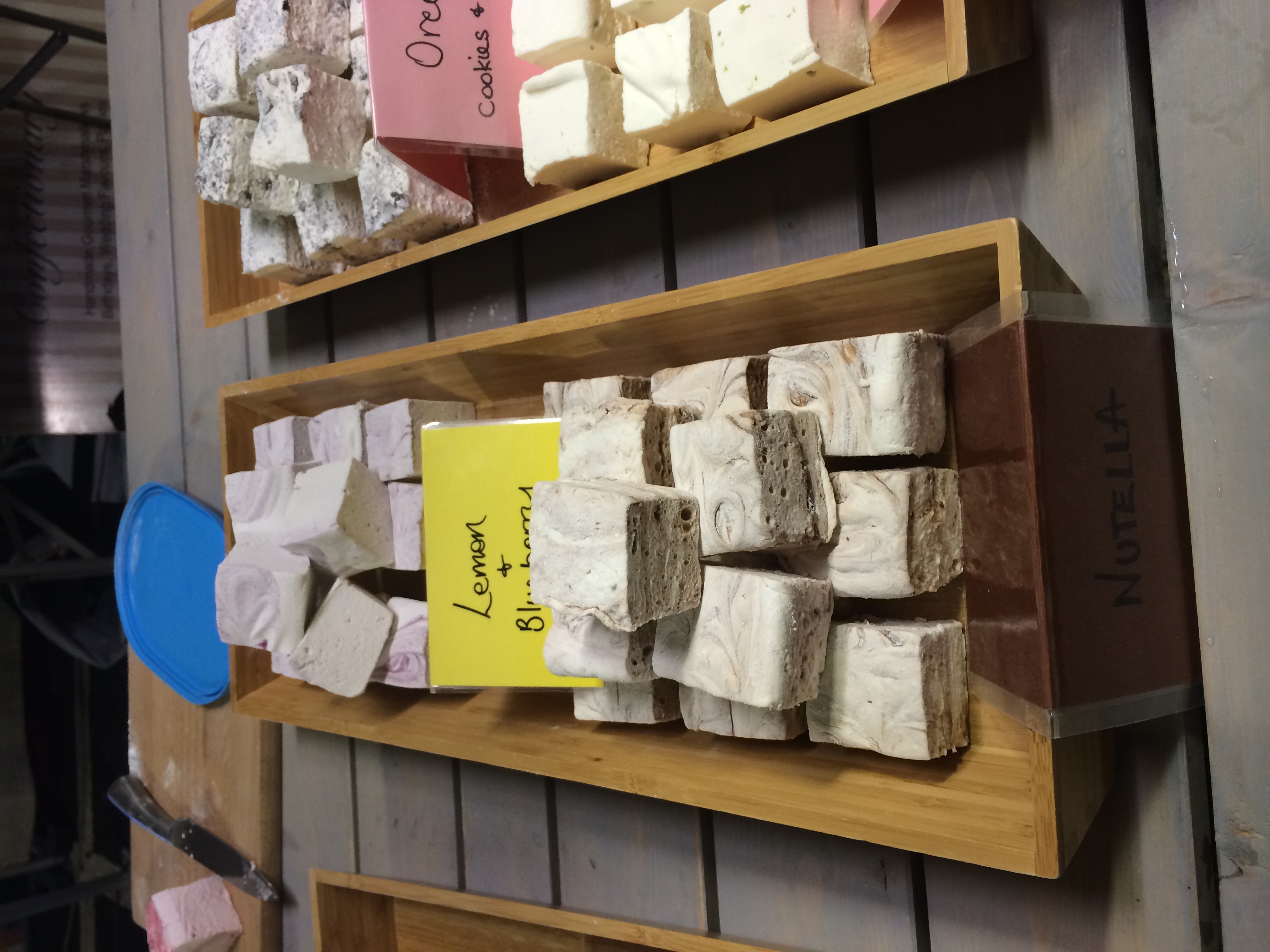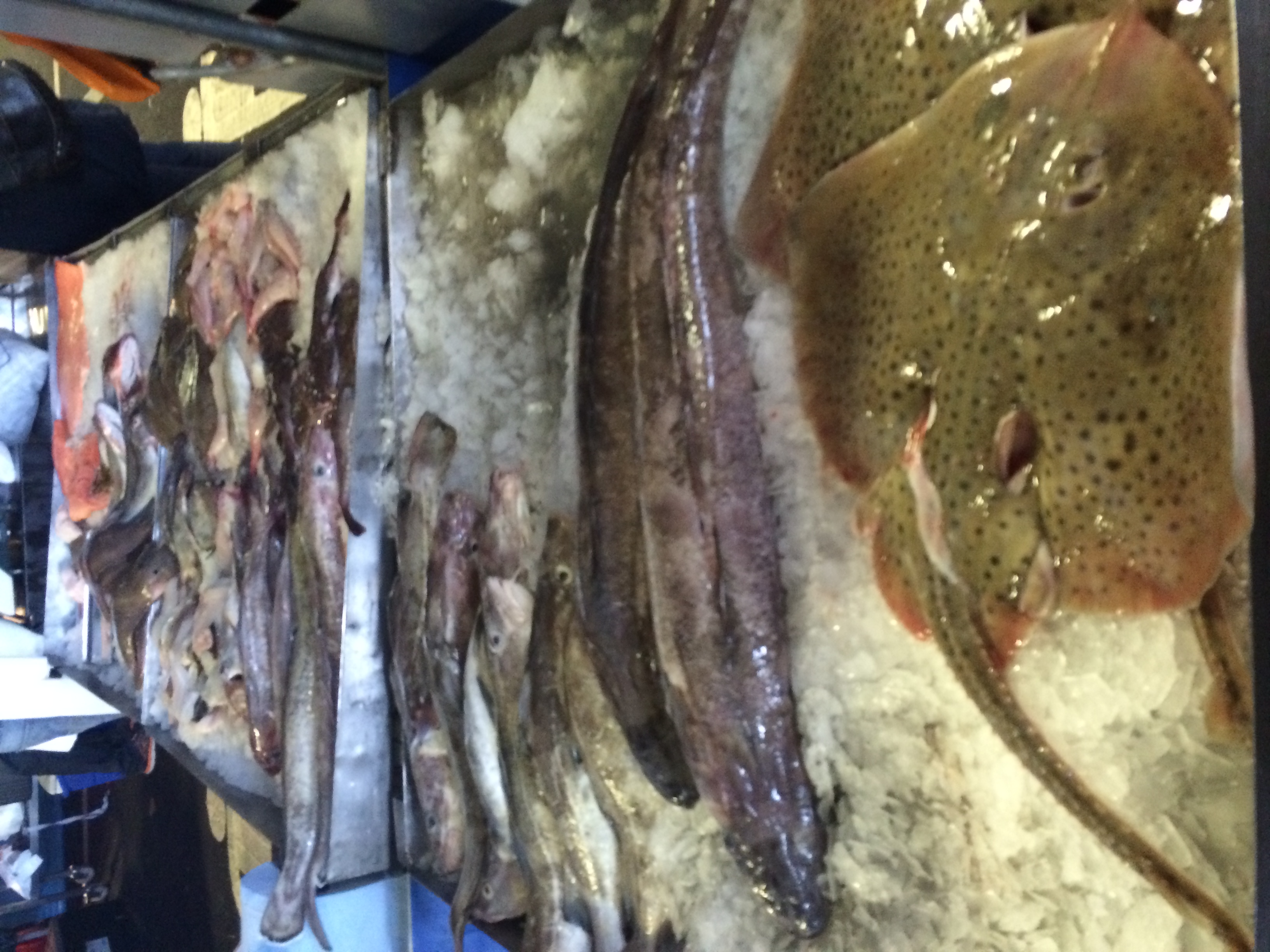 We also got lunch here- hellooo my pizza.
Sadly we had to leave the farmers market quite quickly to make it to the second destination on time. Our next stop was the Gubbeen Farmhouse in Schull. This was about 1.5 hours from the market and quite a beautiful ride. Here we received some amazing tours of the cheesemaking farmhouse, smokehouse and the knife workshop. This is a completely family run operation and very well known throughout Ireland. They even sell some of their products in the US! The cheese and meat is used and sold at Ballymaloe and is really fantastic.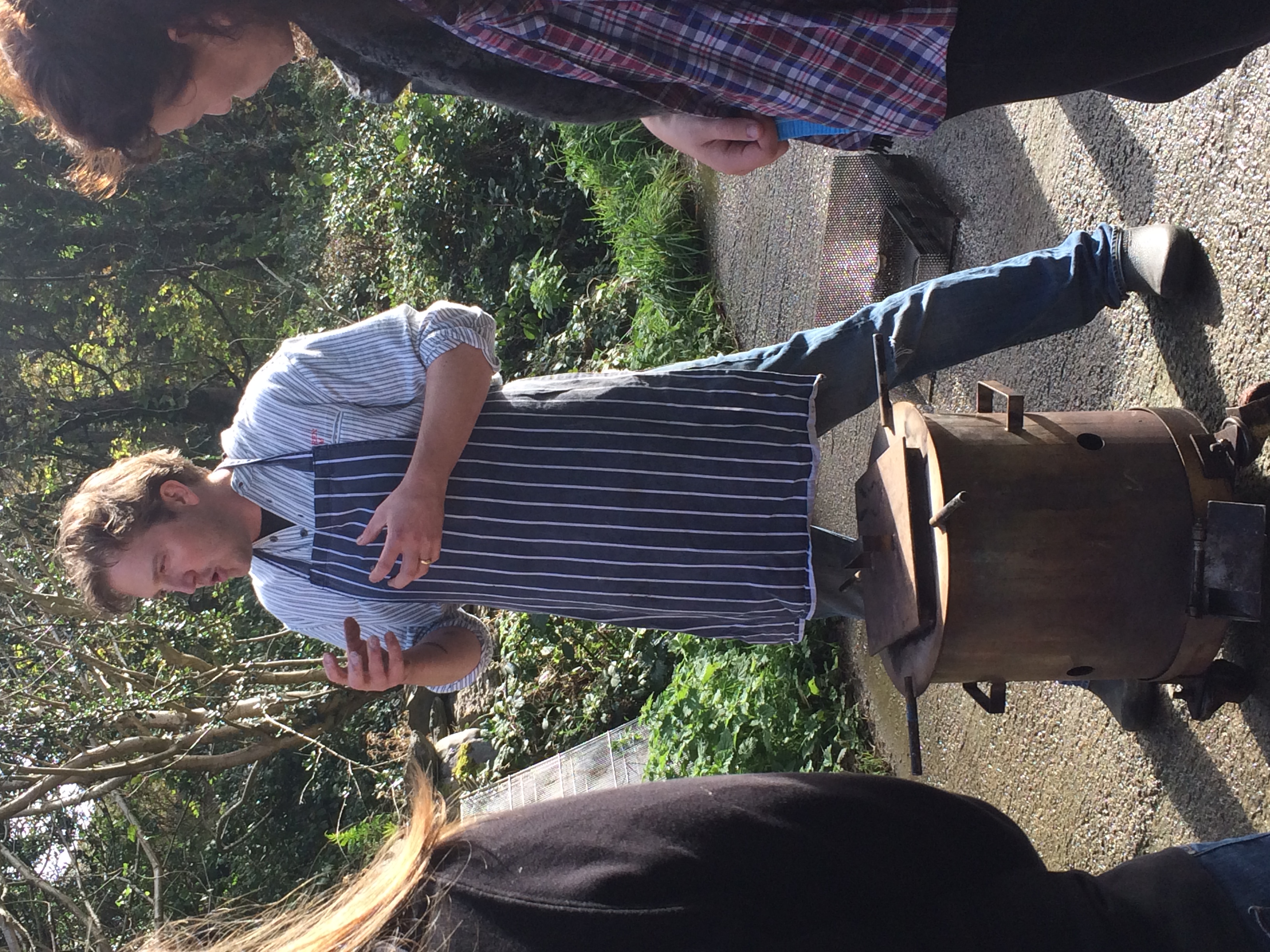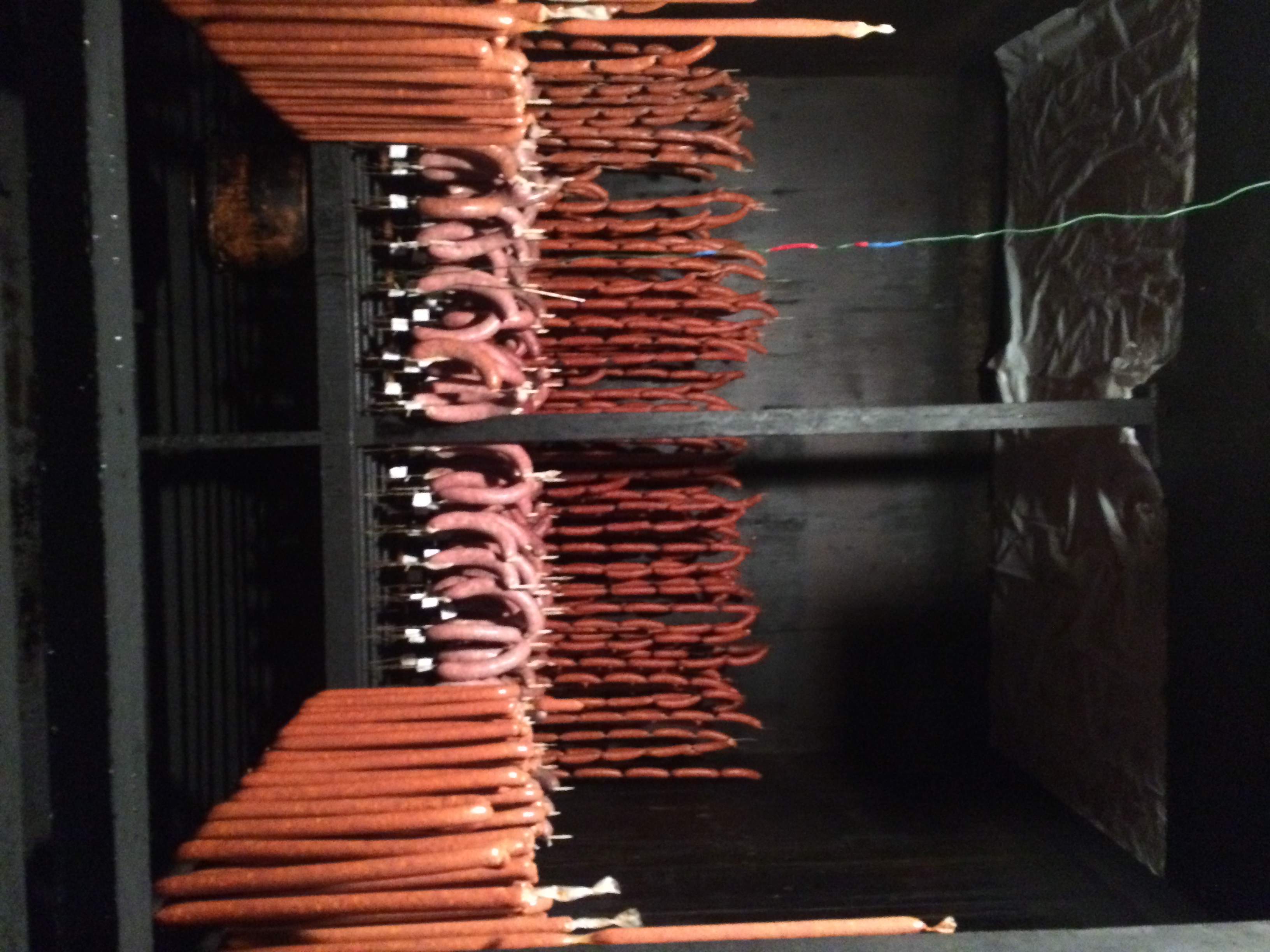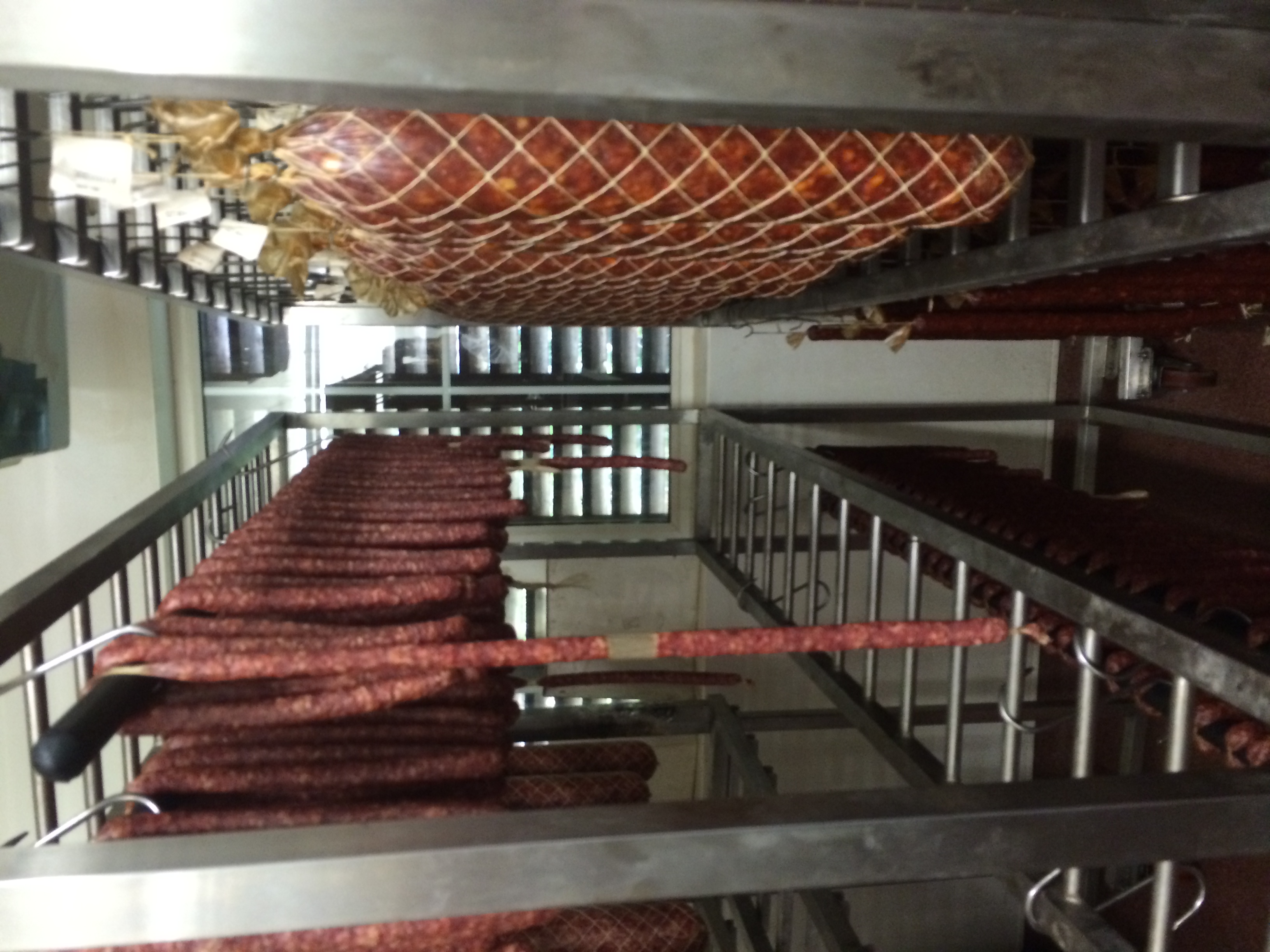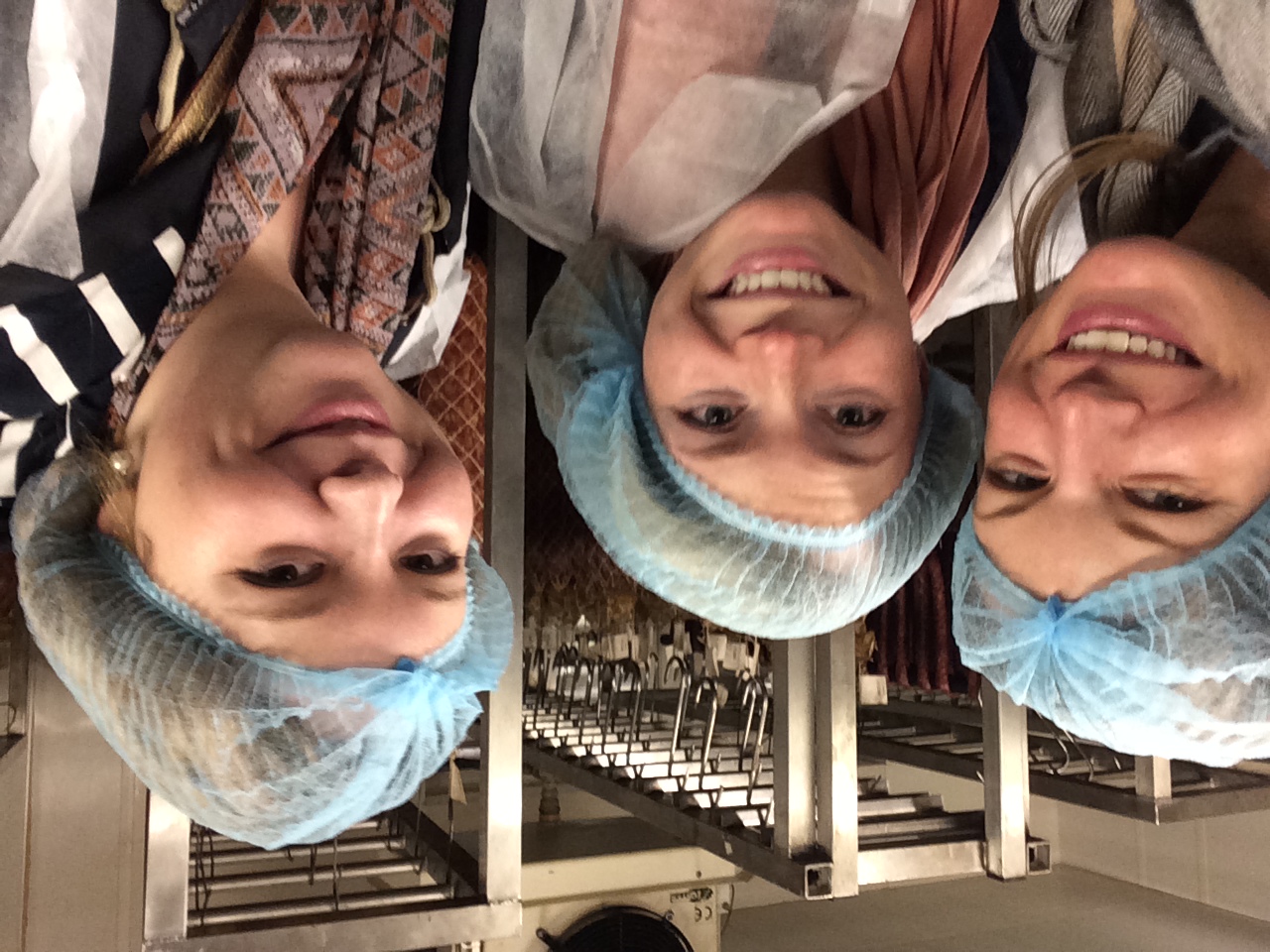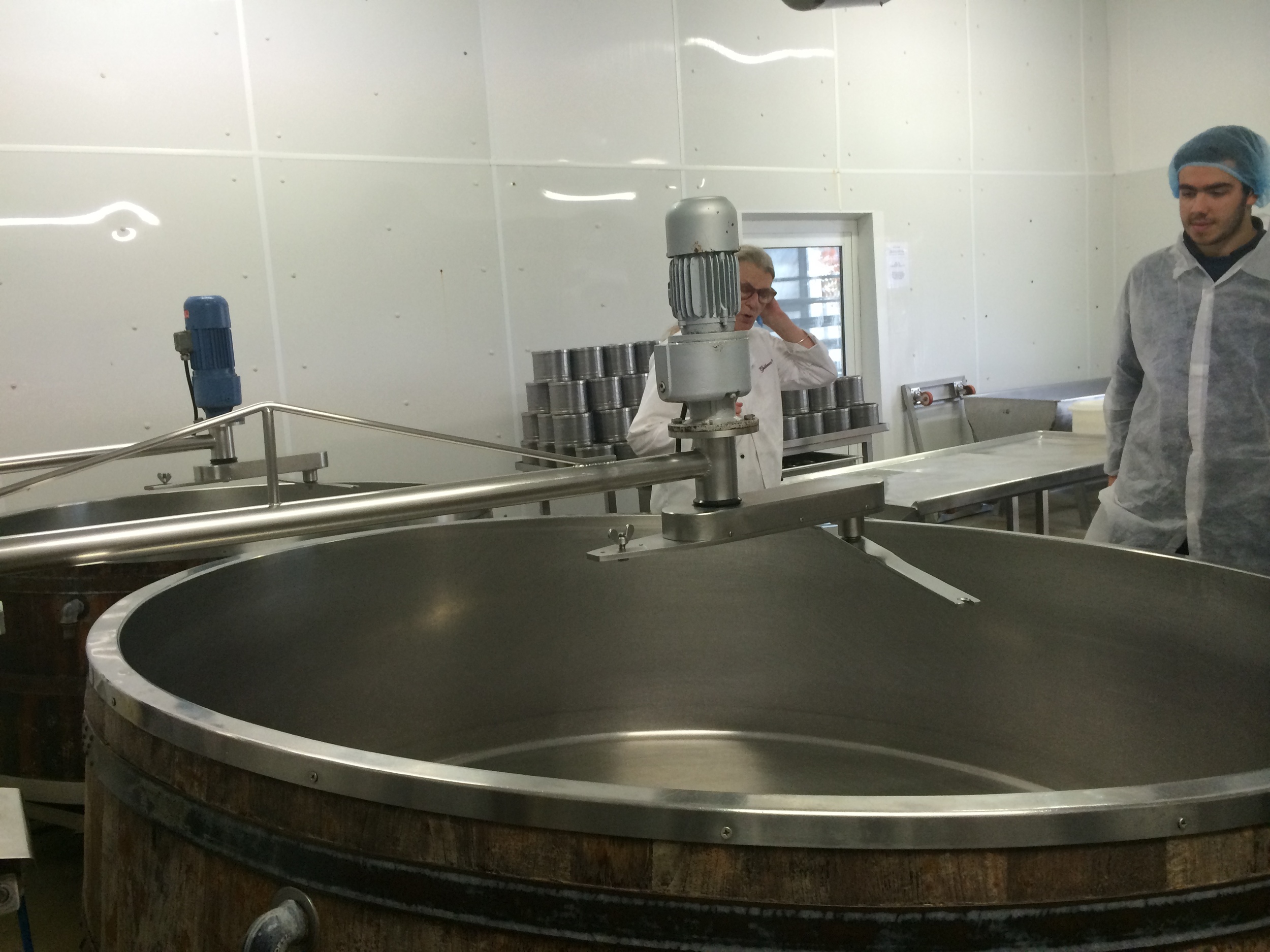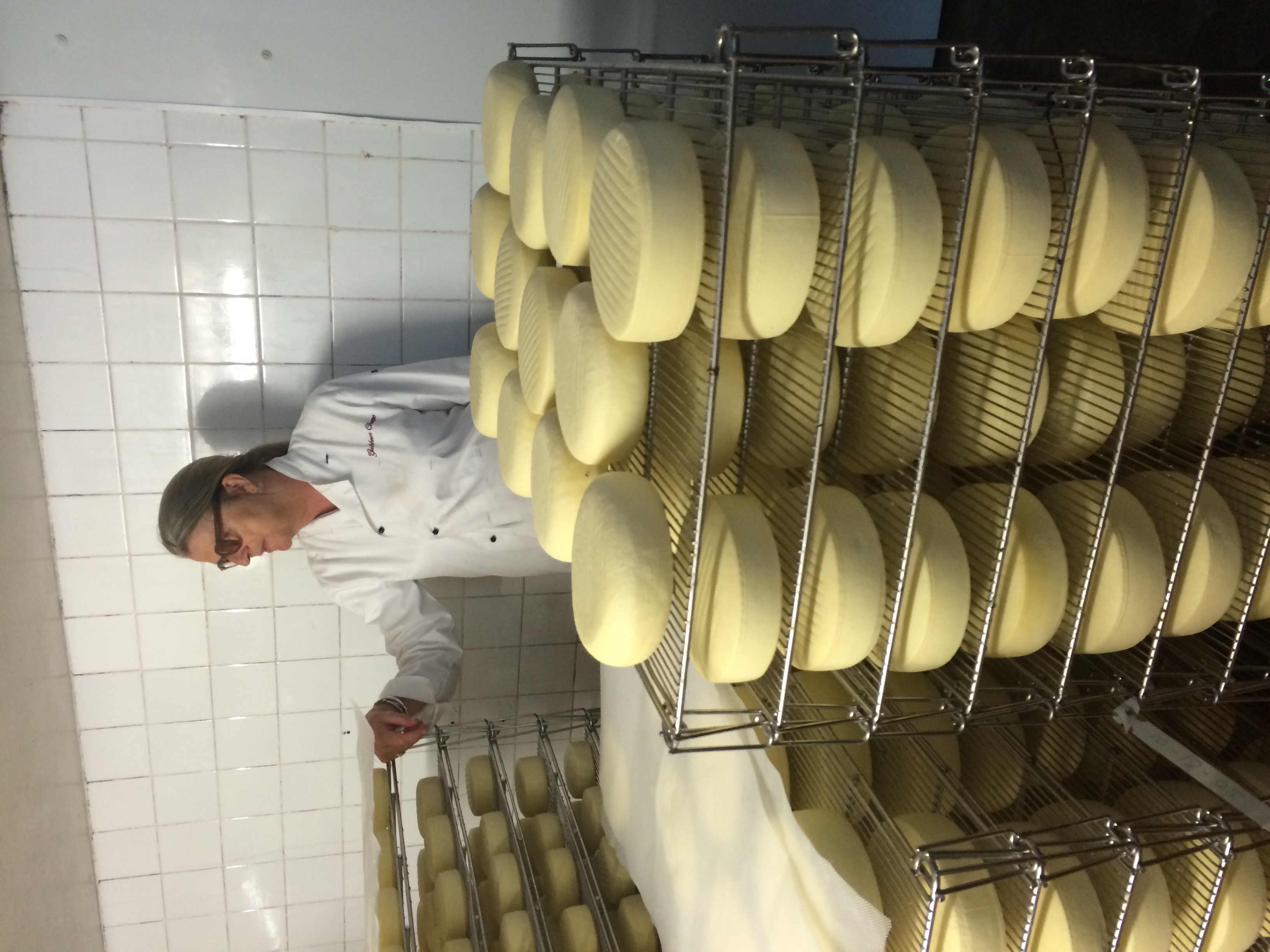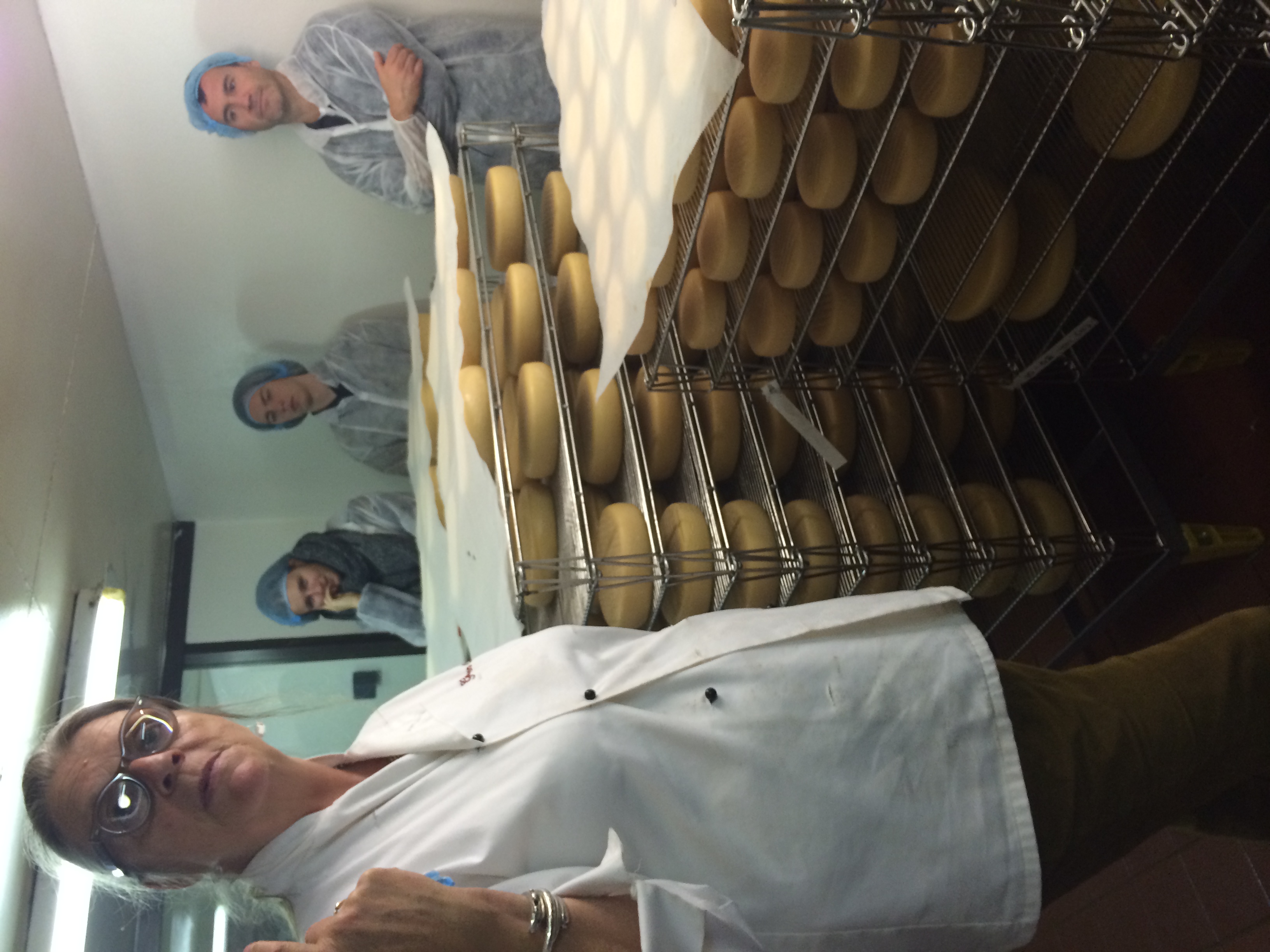 Of course Darina was not about to let us go hungry so she provided us with a light lunch at the end of our cheese and smokehouse tour before jetting off to the next stop.
Ummera Smokehouse was next on the tour. The owner, Anthony Creswell, gave us a tour of the smokehouse where they smoke primarily fish and chicken. He was even nice enough to provide us with some delicious samples of smoked salmon and smoked chicken.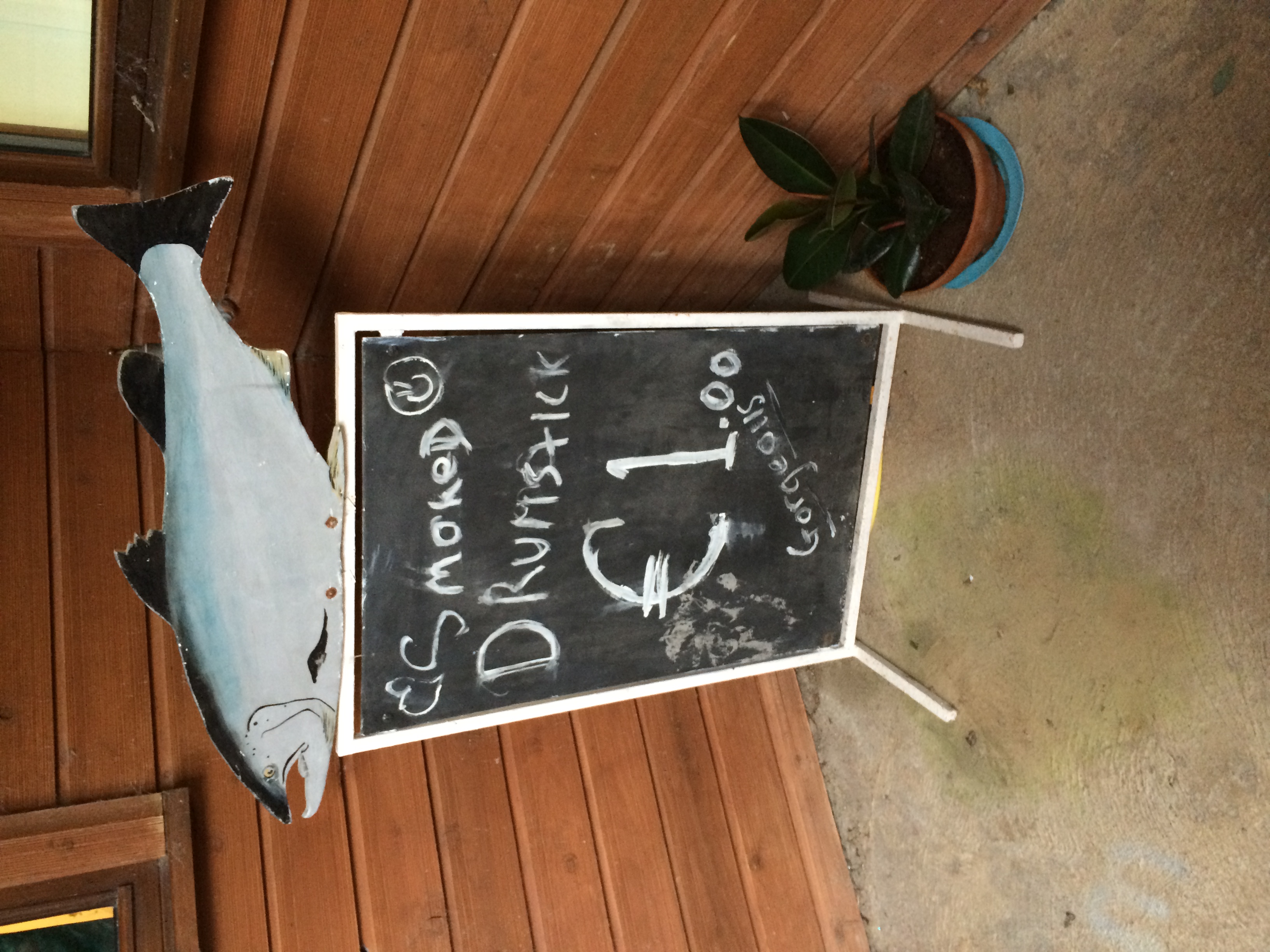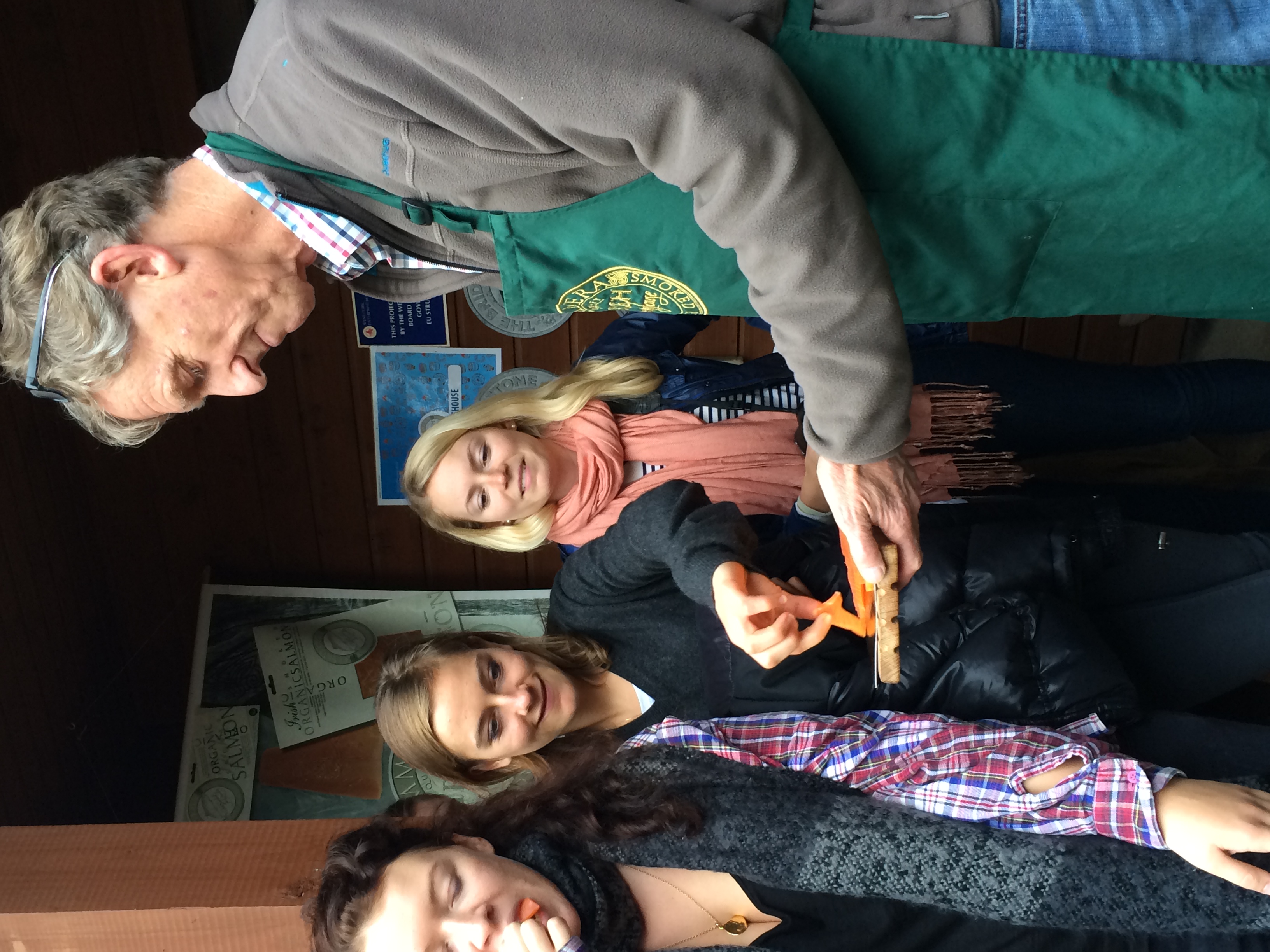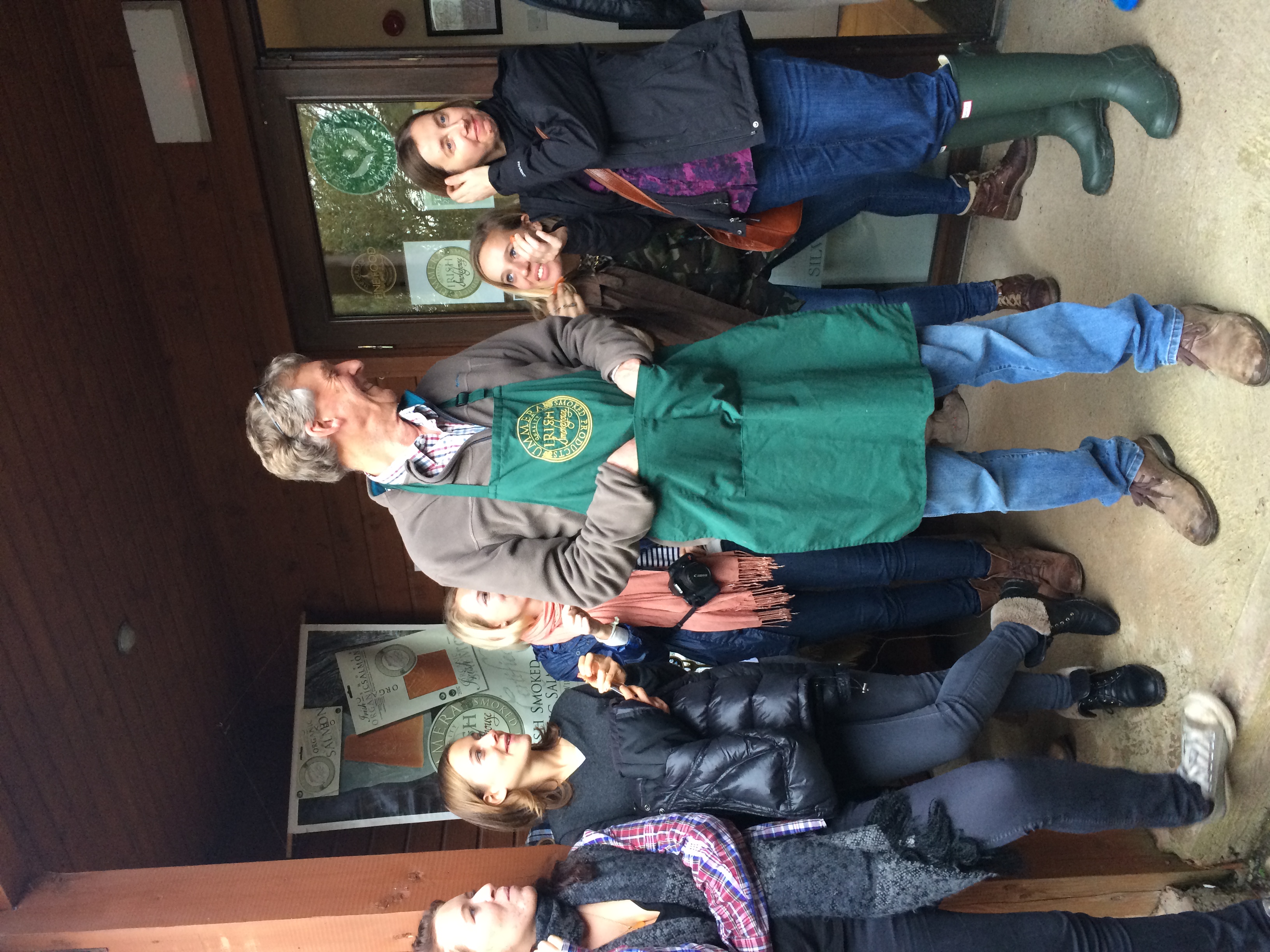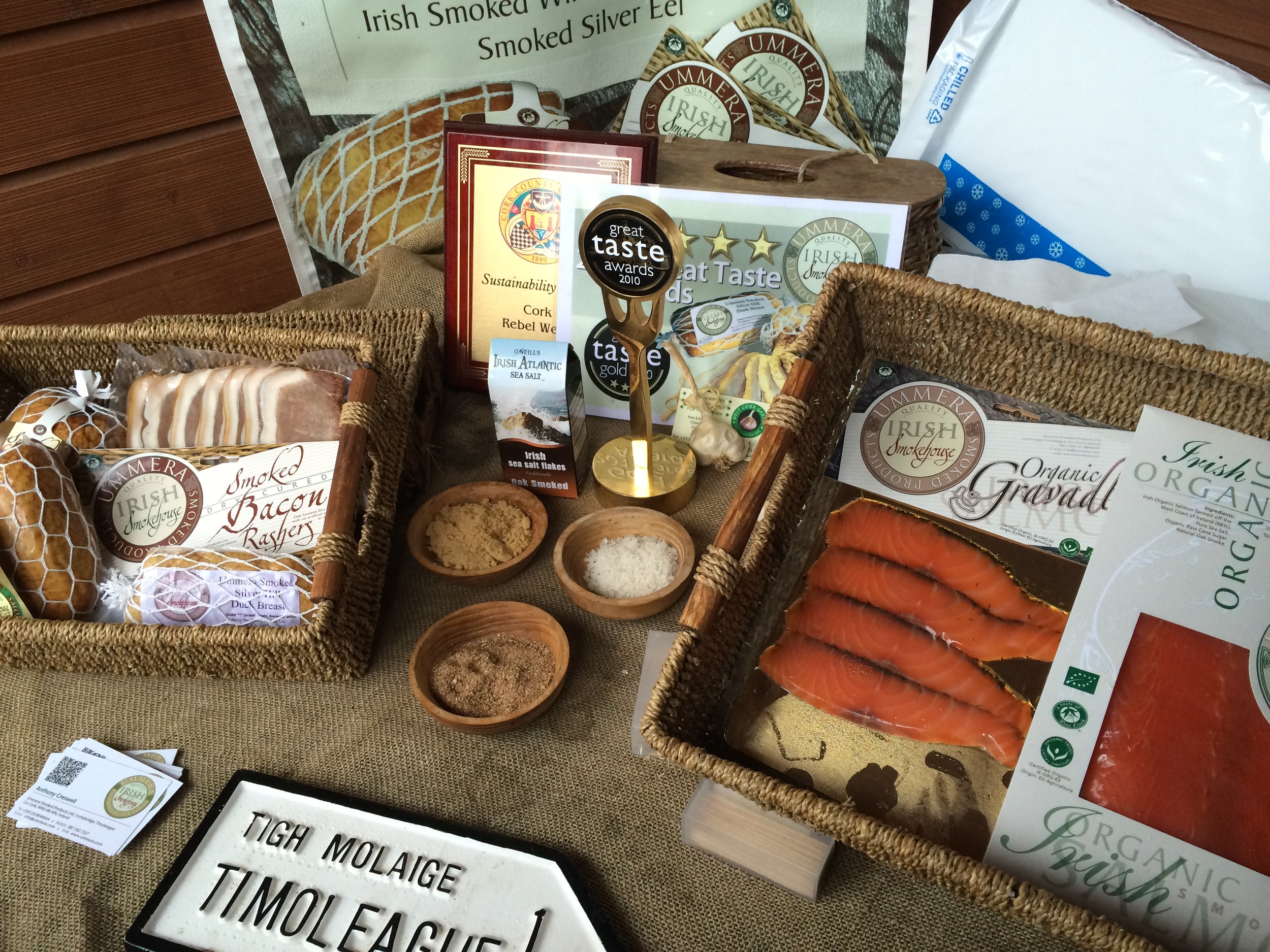 Our final stop of the day was Monk Lane, a new restaurant serving delicious local food. We heard from the owners about how they started their business and got some helpful sound advice from them...along with some appetizers and a glass of wine.
The field trip was excellent- it was great to get out of Ballymaloe for a day and meet some of the suppliers who put so much work into providing delicious ingredients. They are all so devoted to their products and are very passionate about the quality of them. I'm also finally starting to really understand cheese making. It's crazy to think how many different cheeses exist in the world and the different variables that affect those flavors. Strangely enough, if you understand how wine is made, it's very helpful in understanding how cheese and even beer are made as well.
Friday morning was a bit hectic in the kitchen. I decided to take on the task of making white yeast bread which is sort of notorious for taking all day to make. Truth. You have to make the dough, knead it, let it rise, plait it, let it rise again, then bake it. Luckily with the help of my awesome teacher Gary, I was able to finish before the demo started. Voila! My bread baby.
I also made goat cheese croquettes with roasted red pepper and tapenade, and roasted monk fish with spicy tomato sauce.
Rachel made pasta in the demo! It looked so delicious and was so simply cooked with butter and parsley. I'll be investing in a pasta maker when I get home :)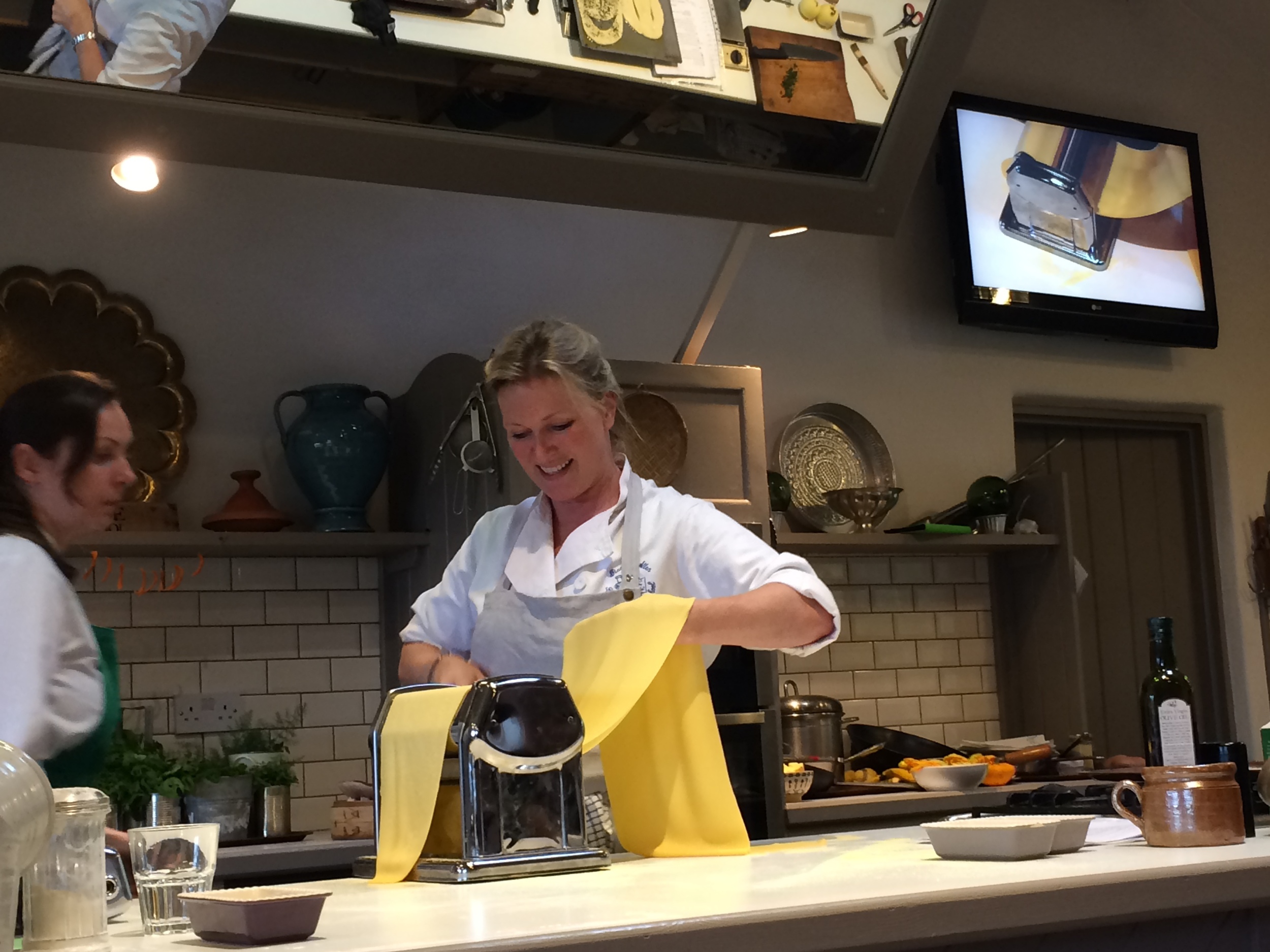 Even though we only had three days in the kitchen, they were three hard days and I was very ready for the weekend. Saturday morning we woke up and headed to the Midleton Farmers Market. We got some lunch and coffee there then roamed about the quaint town of Midleton. We ended up at Bite Size- a lovely cafe that was opened by Ballymaloe graduates. Bite Size had delicious small cakes and pies, as well as some savory options and coffee and tea. We all sat down to enjoy some tea together and relax for a bit.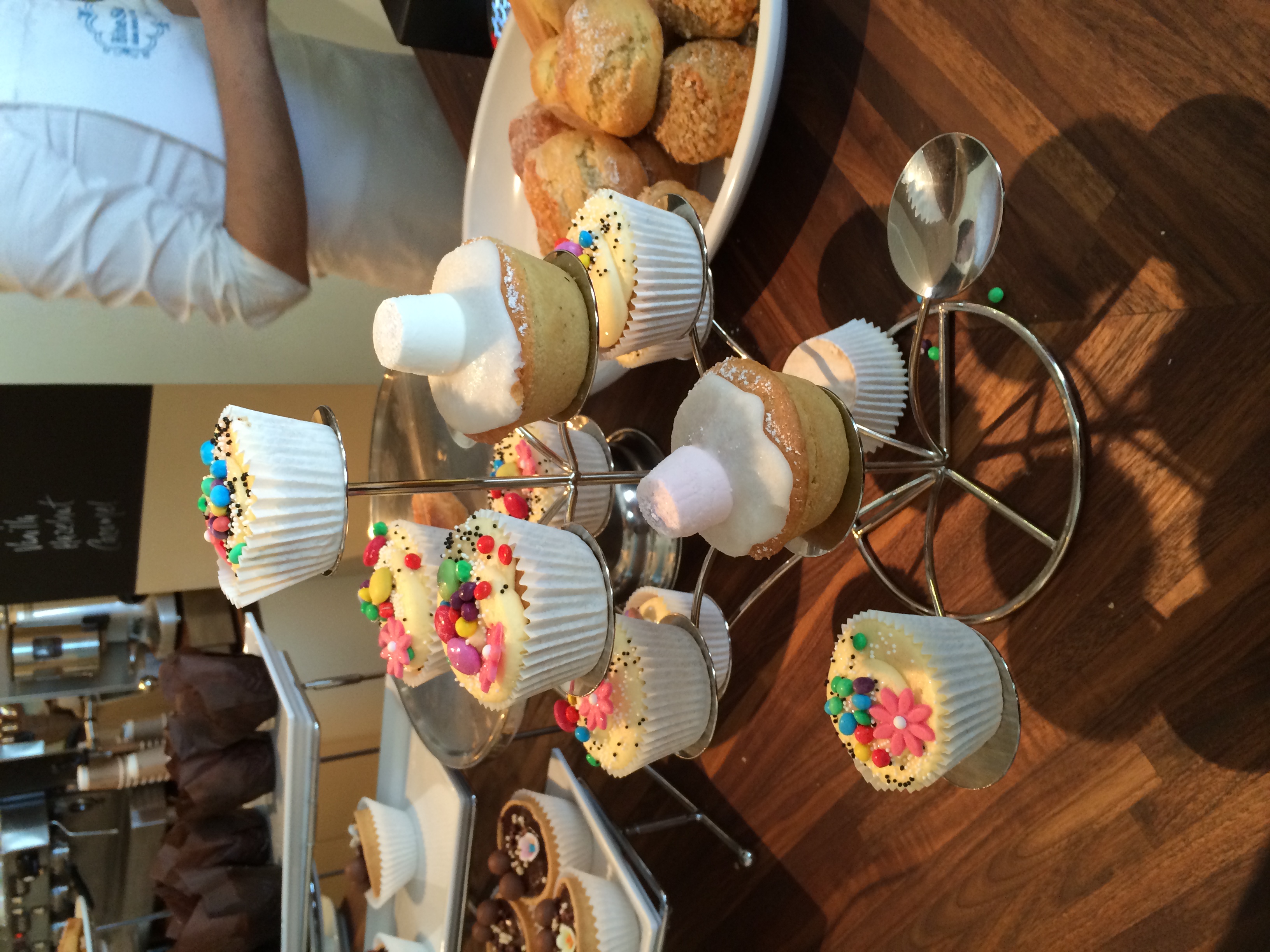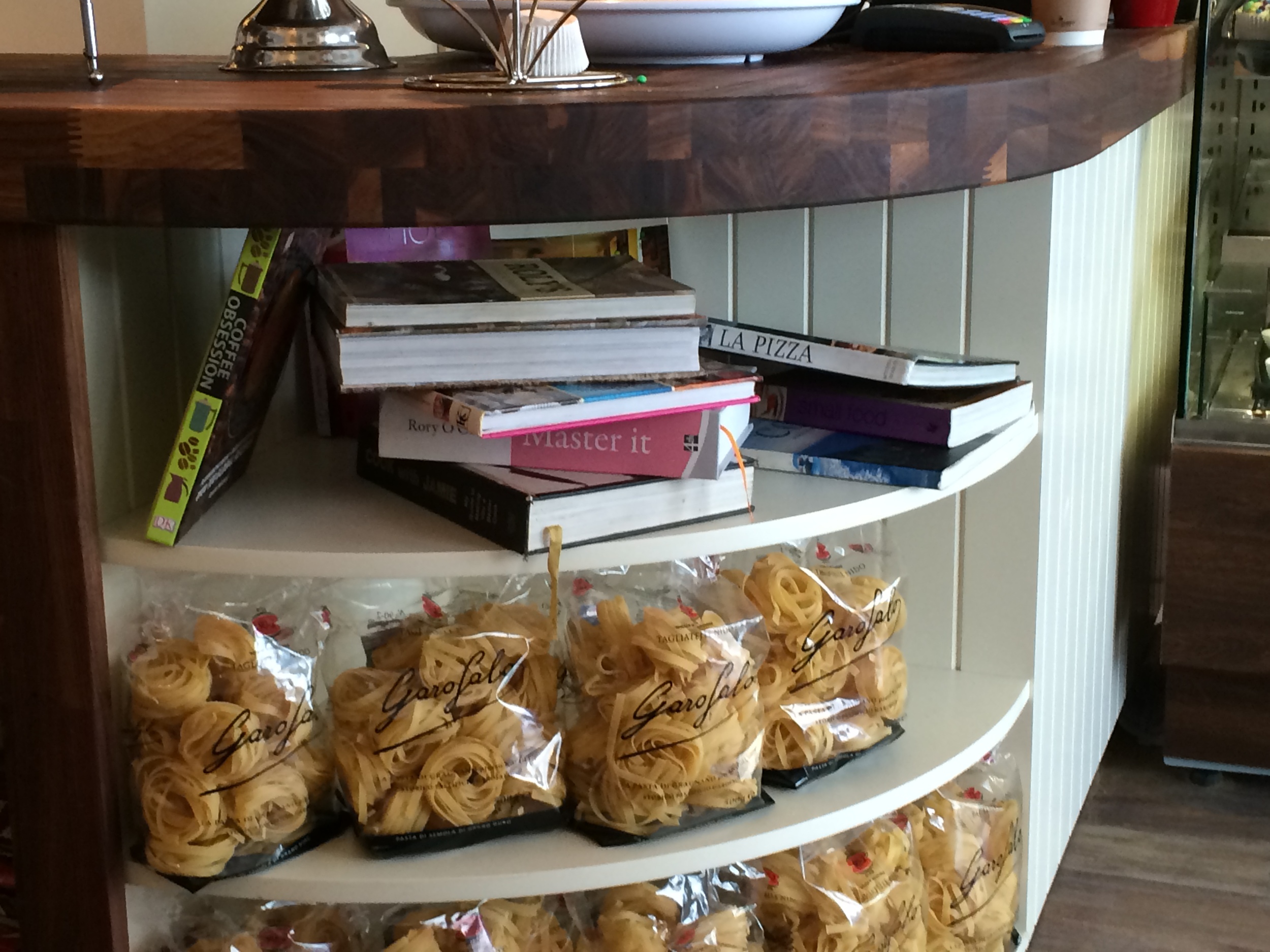 We then headed to the grocery store to pick up our groceries for the rest of the weekend and the upcoming week. We have our midterm exam coming up on Friday so we got lots of whole fish and chickens so that we could practice some of our techniques.
The rest of the weekend was packed with cooking. Sea bass on Saturday night with zucchini and mushrooms, Sunday night was roasted chicken with orzo, kale and glazed carrots. Stay tuned for more posts in the beginning of week 6 and check out tips below!
Slainte!
Tips from weeks 5:
Real balsamic vinegar is from Modena and is aged a minimum of 12 years
Vanilla essence has never actually come into contact with real vanilla
The biggest killer of migratory game is fog
The largest citrus fruit is the pomelo; the smallest is the kumquat
With beef or lamb, if the fat is yellowish, it means they were grass fed; very white means they were grain fed
Most store bought packaged walnuts are already rancid
When marinating red meat don't add salt to a marinade as it draws moisture out, salt last just before cooking
The older an egg gets, the more watery the white becomes
The richer the sauce, the flatter the pasta you use should be. For example, a meat ragu should be used with a pappardelle or tagliatelle
Only 2 vitamins are water soluble, all the rest are fat soluble, meaning we need to have fat in our diet