An Ode to the Donut
Monday morning- the start of week 4! Today was a good day. The reasons are threefold: 1. It wasn't raining 2. I did not burn anything in the kitchen 3. I got to make apple fritters!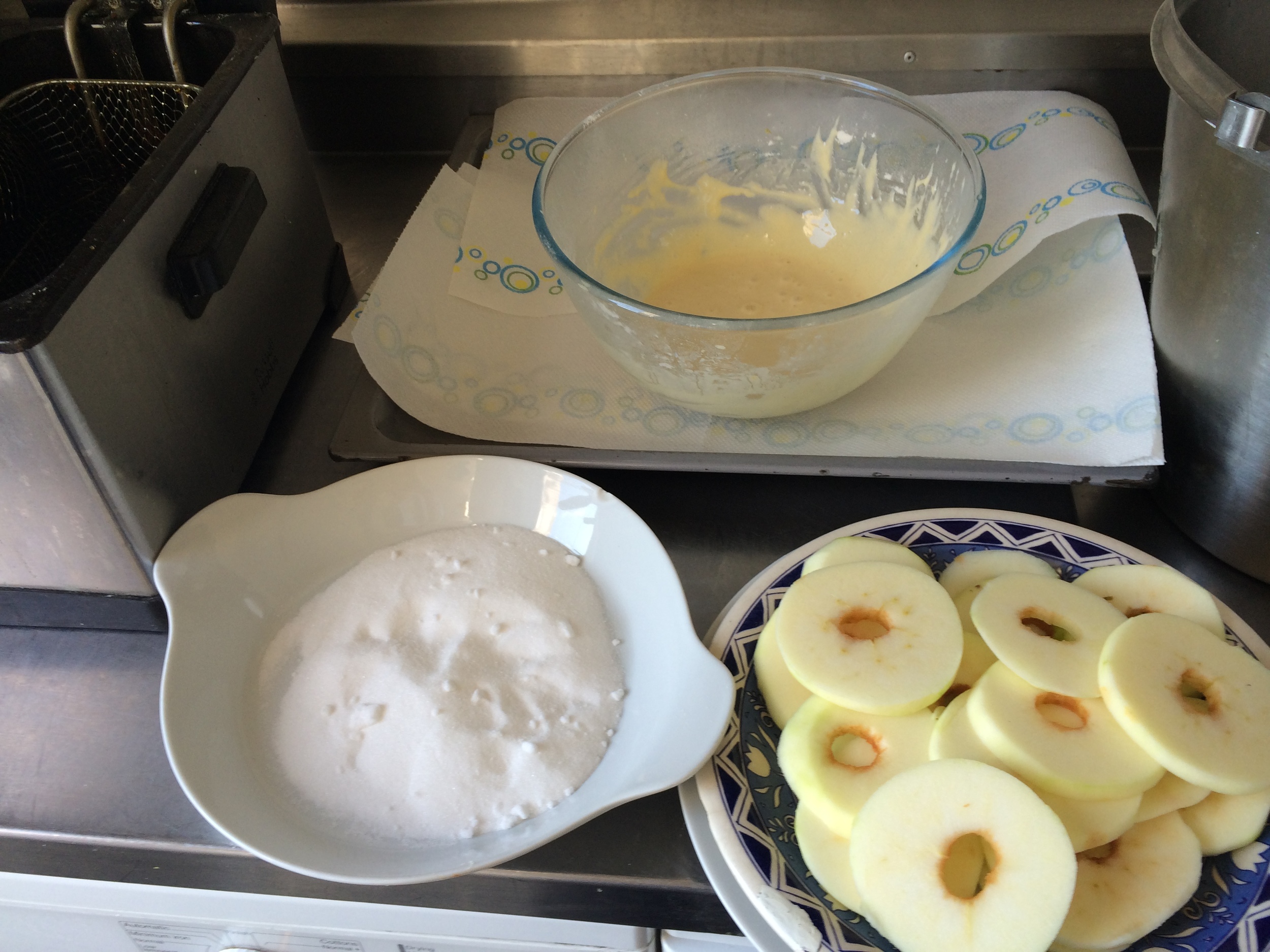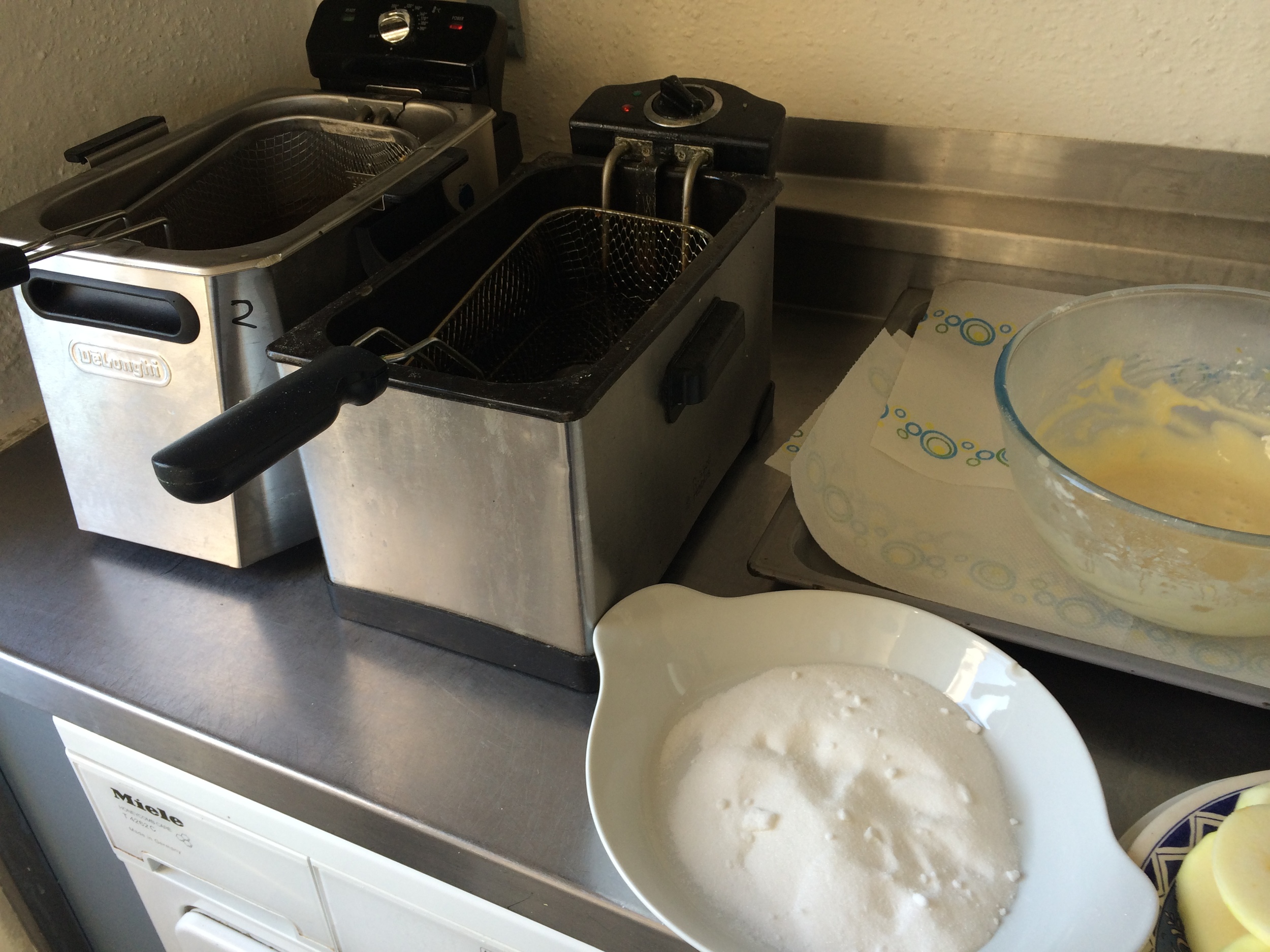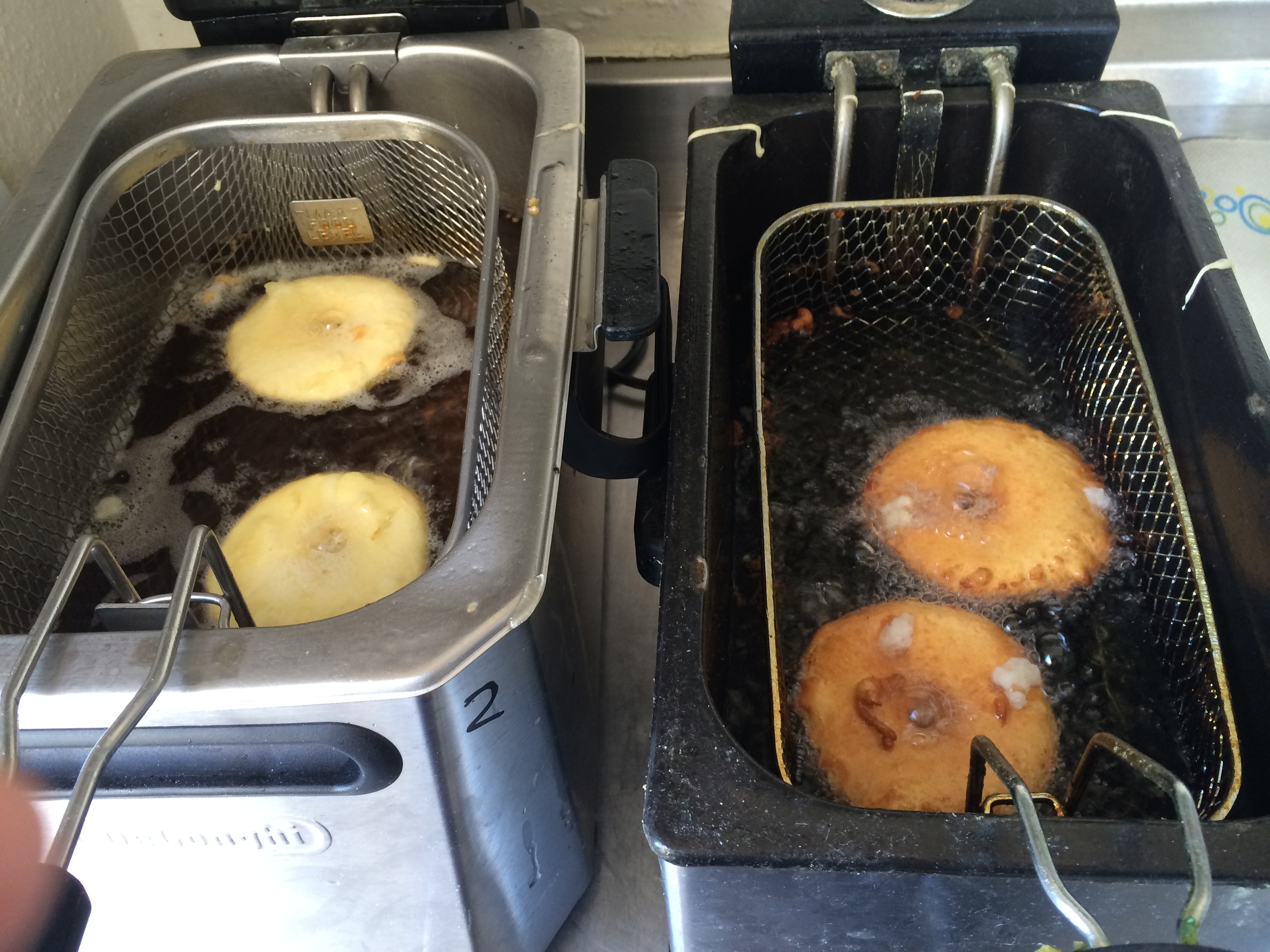 For those of you who are not aware, I am a complete donut enthusiast. Yeast donuts, cake donuts, filled donuts, donut holes, beignets, fritters- you get it. I do not discriminate against fried dough. Growing up, my Dad would take us to Dunkin' Donuts every Saturday morning and it was pretty much the highlight of my weekend. I know some people have strong opinions about the quality of a Dunkin' Donut, and I'll admit that in a blind tasting they probably wouldn't be my number one, but they hold a very special place in my heart so I can't talk smack about Dunkin'. My love of donuts grew stronger when Rachel's dad introduced me to the glorious creation that is the beignet around the age of 13 when I was visiting her in Baton Rouge. I really thought I had died and gone to heaven that day. It was quite a special moment for me. Ever since, I've always had my eyes peeled for the perfect donut and have narrowed it down to two:
First and foremost- the glazed donut at Westhampton Pastry Shop in Richmond, VA. This old school bakery kills it in most pastry categories but especially donuts. The perfect amount of glaze and the perfect balance of moisture to cake. Not to mention they are huge. This place knows what's up and knows how to keep pastries simple and delicious. If you go to Richmond- make time for this donut...and maybe the elephant ear and meltaway cake as well.
My second favorite is the wild blueberry cake donut at The Doughnut Plant in NYC. I'm a huge fan of both blueberries and cake donuts and this one is done quite well. It also has an awesome bright blueberry color which I appreciate. This bakery has an incredible assortment of interesting flavor combinations and lots of donut varieties as well. I also give them props for their cute packaging and delicious coffee. Carve out at least 30 minutes of your time if you're heading here in NYC- the line is long and you'll want to dine in.
I will leave you all with a picture of my apple fritters from this mornings cooking. Who knows- this could be the start of a successful career in fried dough. #goforthedough