Midleton Farmers Market
So it looks like Sunday will be my only actual day of rest while at Ballymaloe- as it should be I suppose. At the start of the course I earnestly signed up to help with the Ballymaloe Stand at the Midleton Farmers Market this past Saturday. After loading up the truck, we departed at 6:30am. The market runs every Saturday from 9:30am-1:30pm. We arrived around 7 and began setting up our stand. The Ballymaloe stand offers most items that are sold in the shop at the Cookery School- jams, jellies, chutneys, soups, sauces, pates, pickled veggies, breads, yogurt, cookies, cakes and of course, produce from the farm. This was a great day and the stand was really busy. I'm glad I volunteered to work on the earlier side of the course because it's already getting really chilly. Take a look at the pics!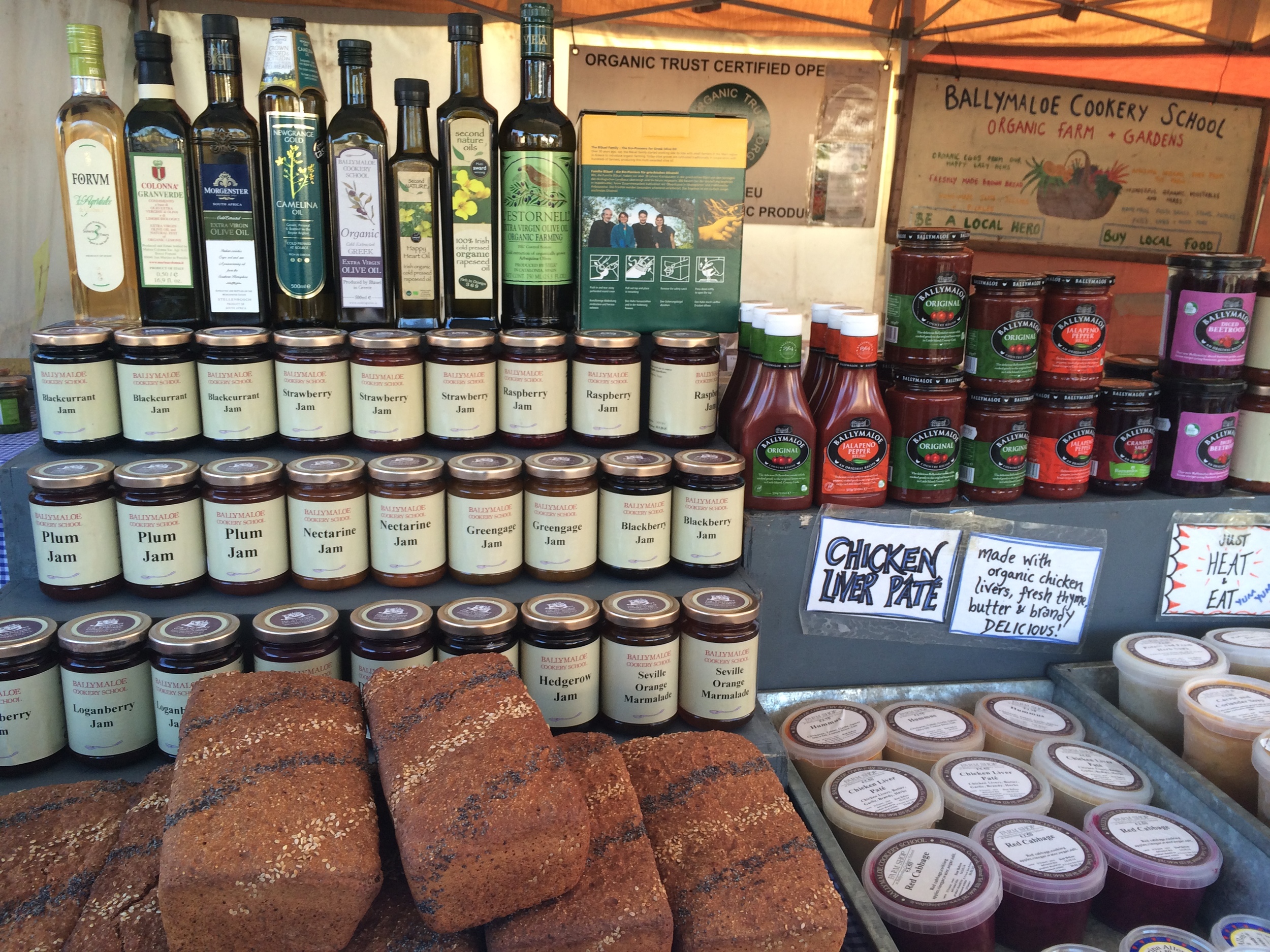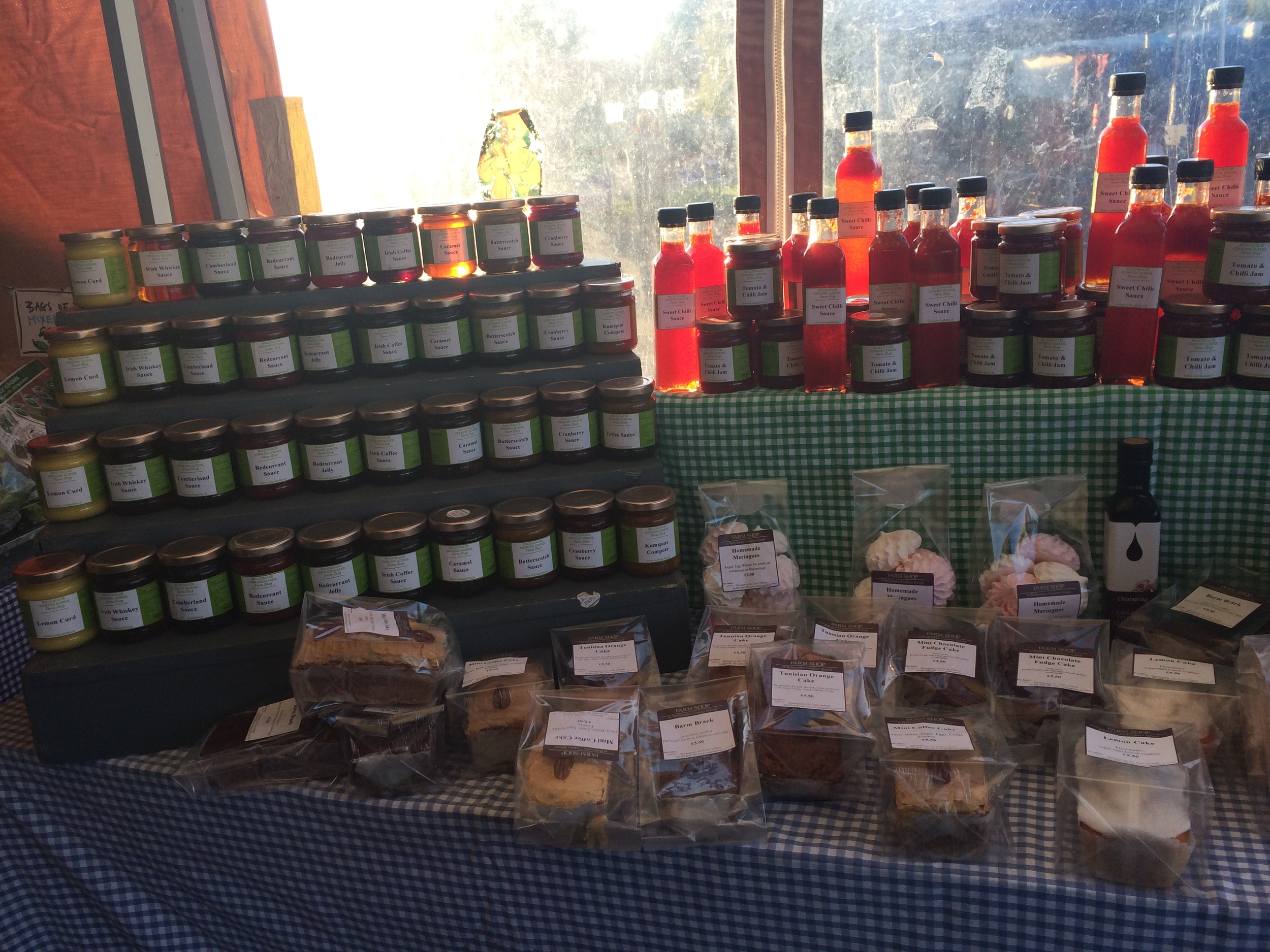 Here are some pictures from other stands at the farmers market.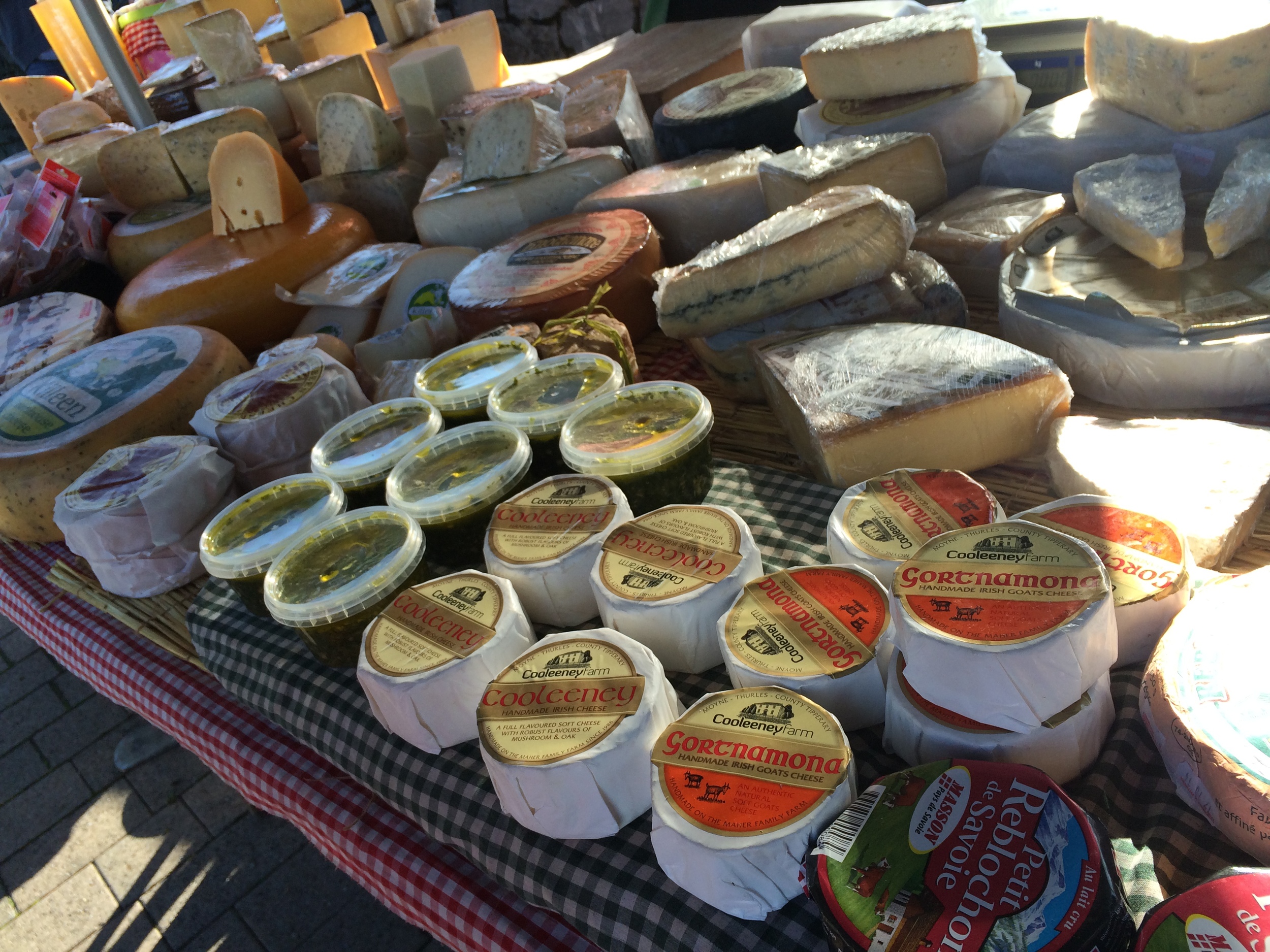 Saturday night I was lucky that my roomies wanted to stay in because I was tired from my early morning. We decided to make tacos given the fact that we had tortilla dough and some frozen chicken from the previous Sunday.
We also stumbled upon these little guys that I bought at the farmers market thinking they were limes...I'm stumped!