All about the Oak!
Hello team! I've been slacking these past two weeks, I know. I have legitimate excuses though! 1. The internet has been down during prime blogging hours 2. I've been a teeny tiny bit sick 3. I've been busy doing new things like making sourdough bread! So all is forgiven? I promise to be better until the end of the program. Moving on.
Week seven is over which means only four more weeks to go. I feel very unprepared to enter the real world again and very anxious about my next step. I'm open to any sage words of advice if you all have any.
Week seven was once again packed with deliciousness. On Tuesday I made an apple fudge cake, which is basically an apple upside down cake with butterscotch sauce. I also made grapefruit sorbet, which can be served as a palette cleanser or a dessert (…maybe with a little champagne poured over the top?)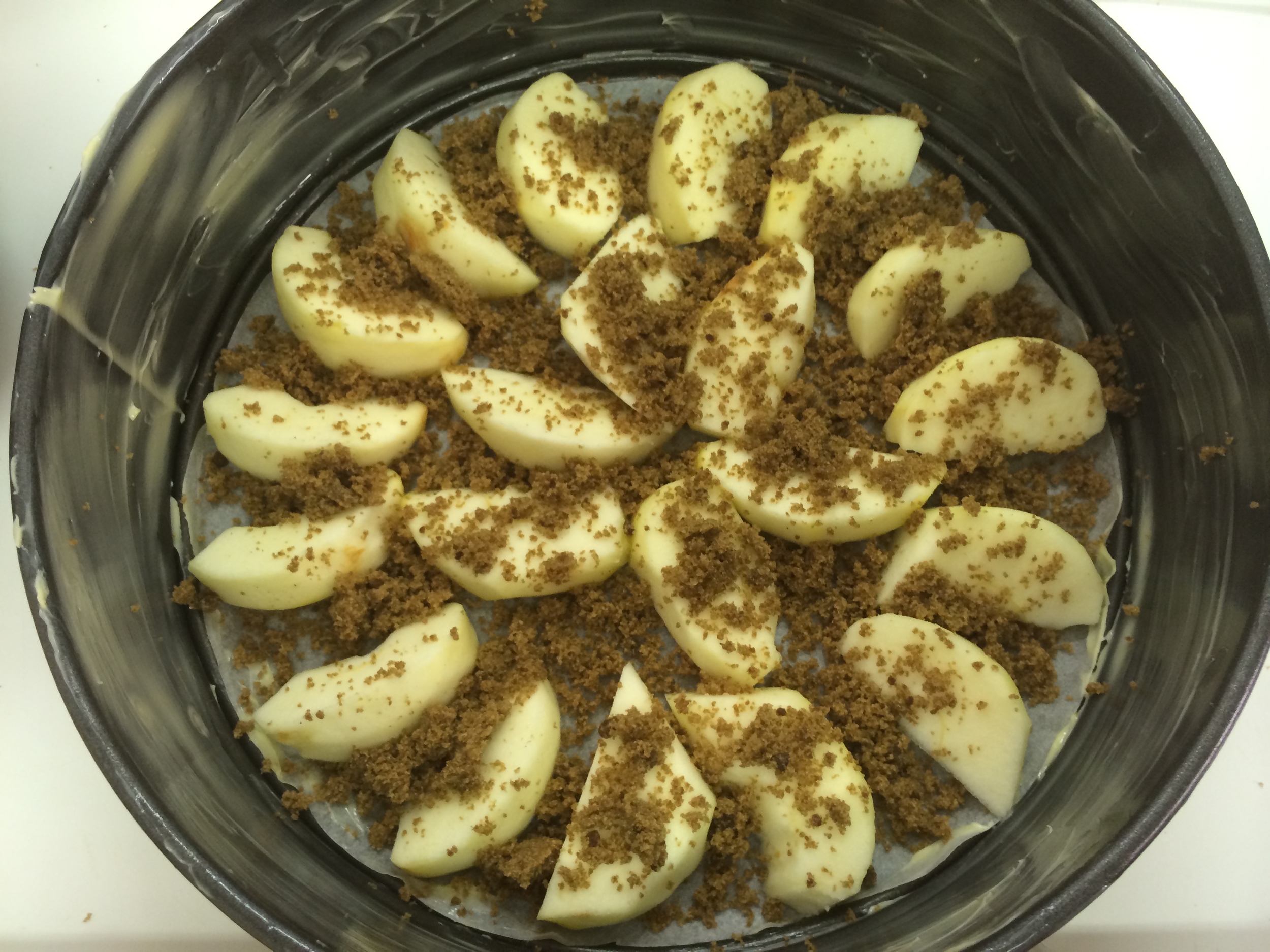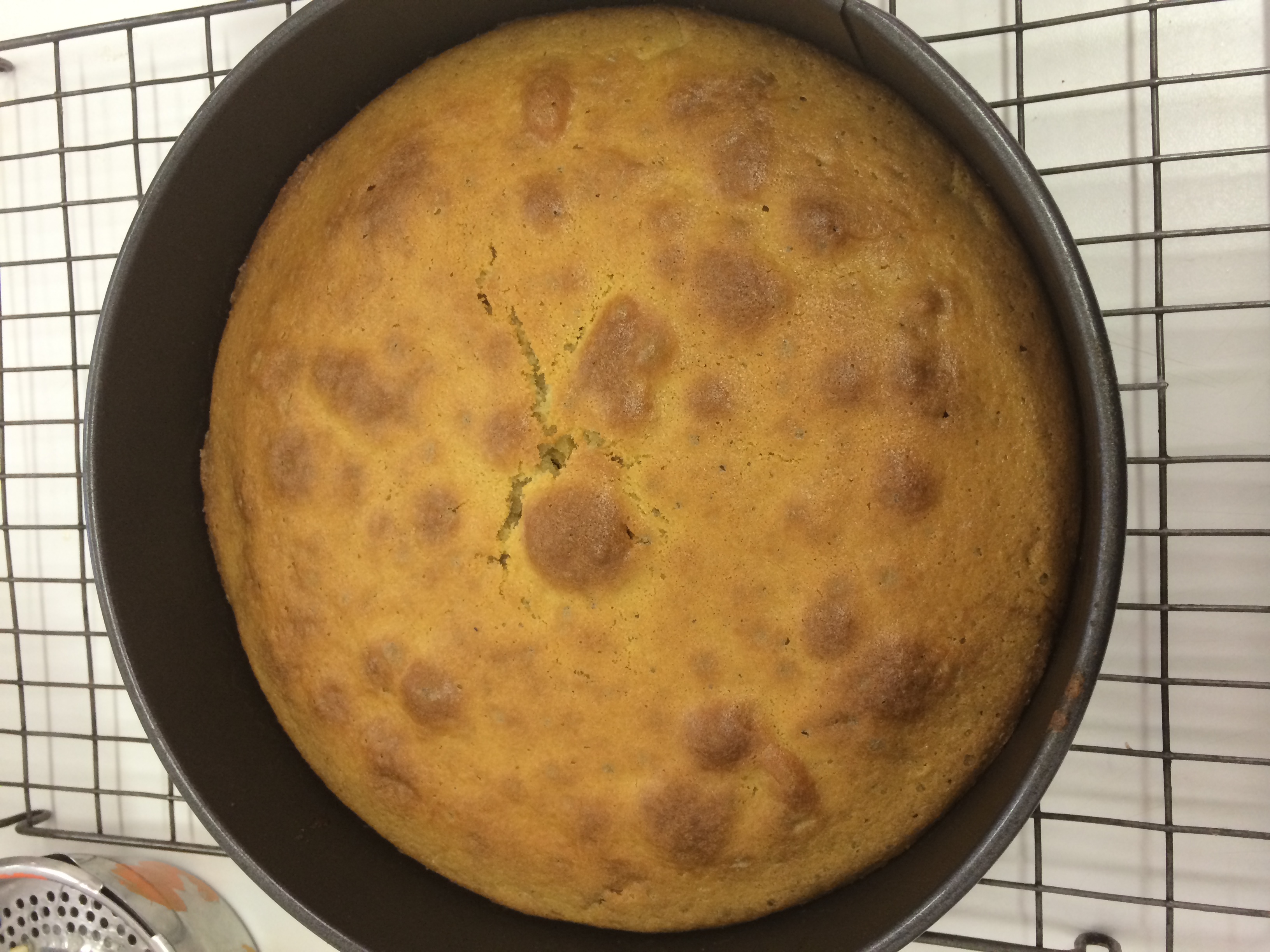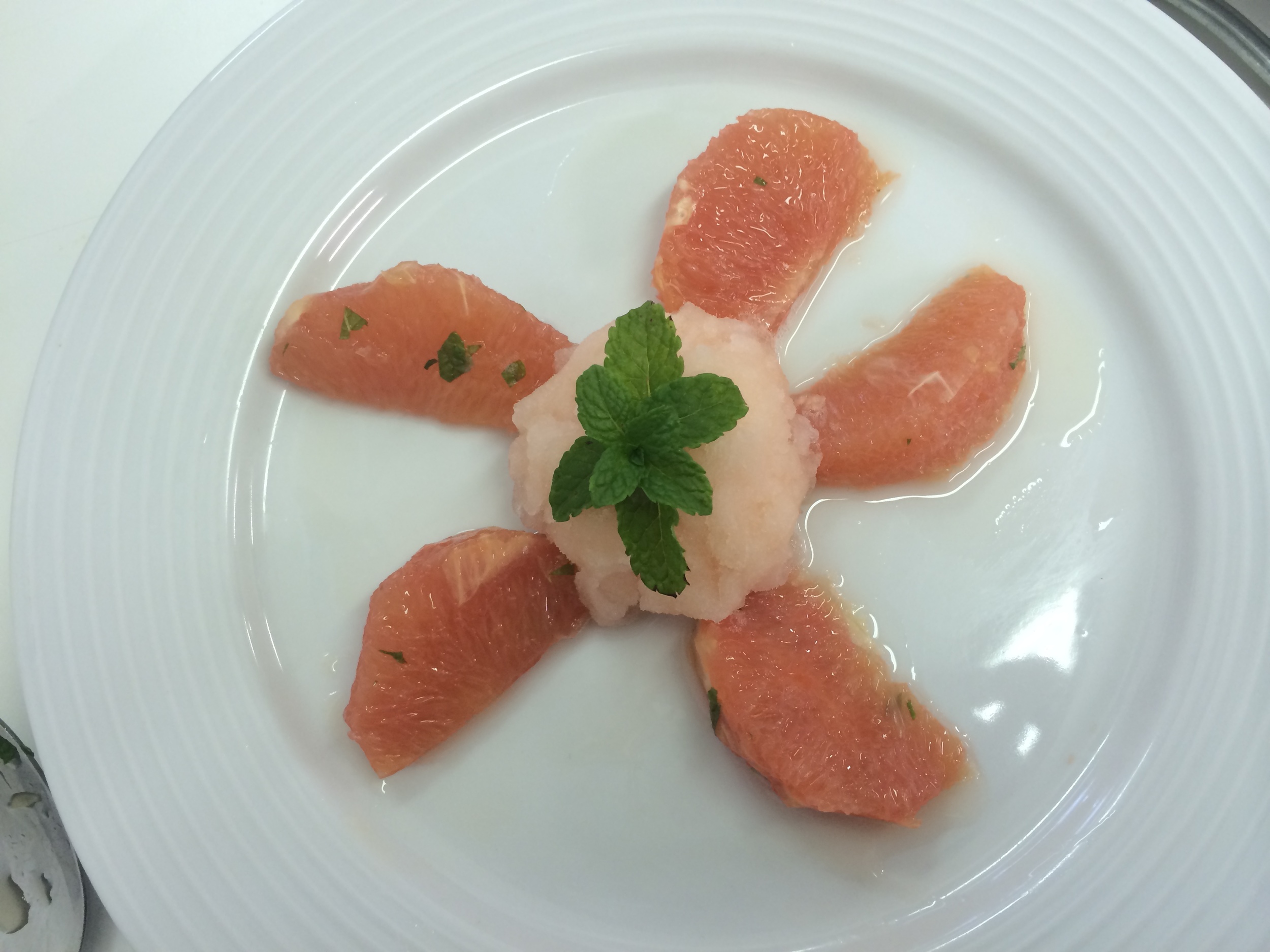 On Wednesday we all took a trip to the beach to go foraging. It was a bit cold and damp but also nice to get out of the classroom. We found periwinkles, mussels, sea spinach and various types of seaweed. It's good to know that if I run out of money while I'm here I can survive on seaweed, periwinkles and soda bread. Delish.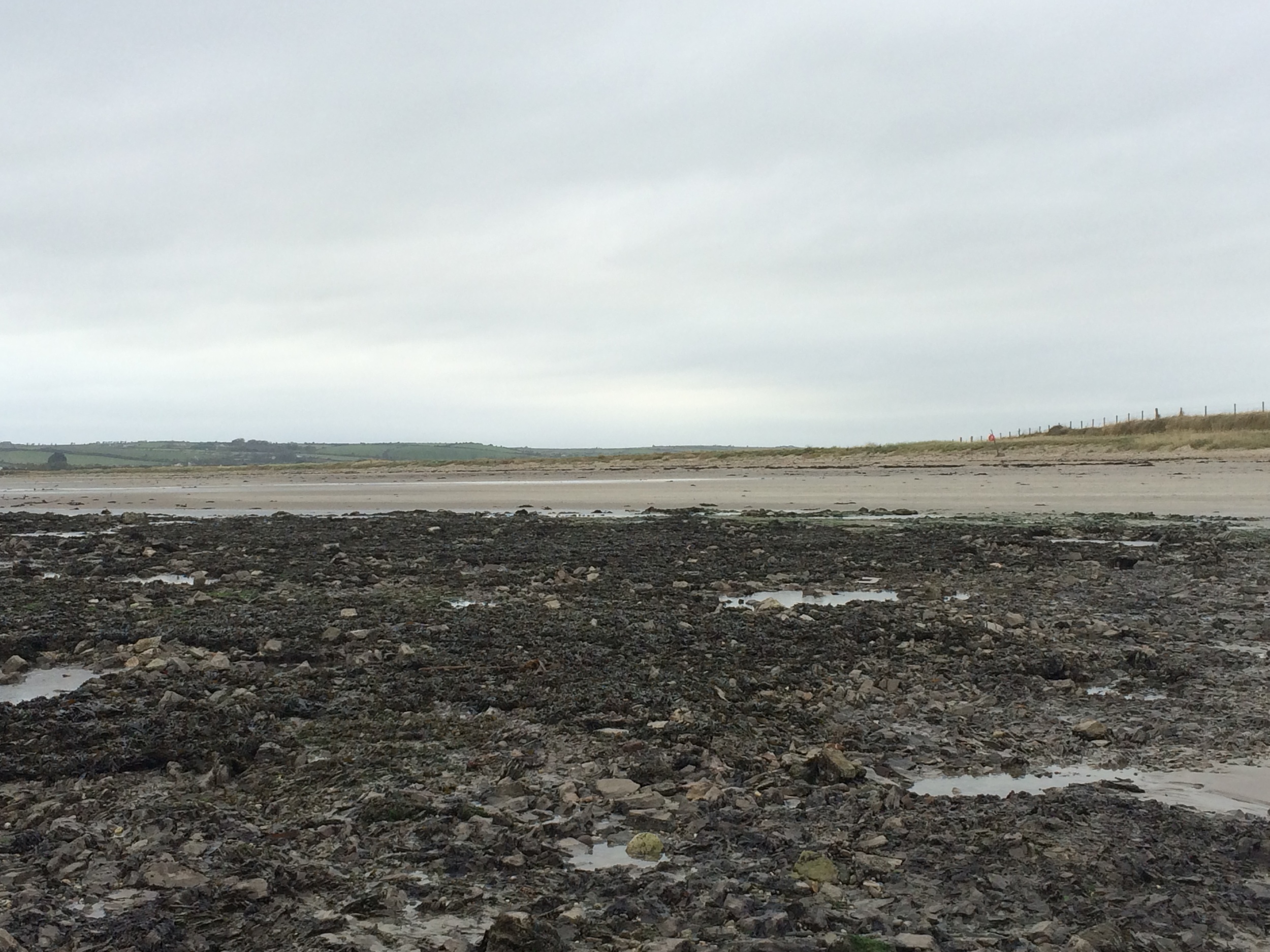 Thursday was burger day! I was very excited for the burger I was assigned to make- a beef burger with sautéed onions, parsley and thyme. This was wrapped in pork caul, which is the lining of the pigs stomach. The pork caul helps to keep the shape of the burger and also adds to the flavor. It looks sort of like a spider web and you'll definitely have to ask your butcher for this as it's usually not for sale in the grocery store.
This was topped with some homemade guacamole and French fried onion rings. I also made buffalo chips (very fat fries with potato skin on), roasted onions with marjoram butter, some spotted dog bread (aka white soda bread with raisins) and brownies!
Other burgers of the day were a lamb burger and a pork burger with pistachios and fennel- a fantastic combination.
Thursday night we were lucky enough to have Leslie Williams, the wine writer for the Irish Examiner, come in to speak to us. He spoke about the influences of both French and American oak in Rioja, a red wine produced in Spain. Rioja style is actually very influenced by the Bordeaux style of wine- it's all about the oak! Leslie said that the first plant involved in wine production is the vine and the second is the oak. A bit of wine knowledge for you- the initial fermentation process occurs when grape skins are broken and juices come into contact with yeasts. The sugars in the grapes and the yeasts are converted into alcohol and carbon dioxide. The winemaker will choose whether to intervene and halt the fermentation process to determine the amount of sugar/alcohol in the wine. At this point, most red wines (and some white) will go through a secondary fermentation process called malolactic fermentation which is a natural occurrence that softens the wine. Many wines will go through that secondary fermentation process in the oak barrels (or whatever vessel the winemaker chooses). There are various types of oak that can be used to influence the wine but the most common types of oak are French and American. Oak can also be new and old. New oak would be a barrel that has only been used for 2-3 years, or the amount of time that it maintains its initial character. After that, tartaric crystals build and create a neutral flavor in the barrel. Oak not only has an influence on flavor but on tannin as well.
We did a tasting with Leslie that has only been done once in Ireland. The Rioja had been aged in both American and French oak barrels then combined for the final product. We were able to try the wine from the American barrel, the wine from the French barrel, the wine as it was initially combined and the final product. It was really interesting to see the influences of both the French and American oak and to taste the difference in the two. French oak has a very toasty, vanilla flavor while the American oak has a much more neutral taste. When they were combined, however, the final product was really delicious and smooth and took on a lot of different characteristics.
Friday morning- finally. I've decided that I need to be much more diligent about my bread making. There are so many different breads to learn and they all have a specific technique so I better hop to it if I'm going to master them all in four weeks :) Wishful thinking. I took on the task of making focaccia bread, which takes quite a bit of time. It is similar to the white yeast bread but has a much more sticky dough. After about twenty minutes of kneading- my dough was finally ready to rest and rise (nope…not ready to bake yet). Whilst my dough was rising I moved onto my other recipes- panna cotta and Jerusalem artichoke soup. Seemingly easy tasks, so I thought. Panna cotta is similar to crème caramel except it sets in the refrigerator rather than the oven. The difficulty here is using the right amount of gelatin. The panna cotta should be just set and have a slight wobble. Apparently mine did not wobble enough- but look how pretty it was!
The artichoke soup- just sounds so sweet and simple! However, Jerusalem artichokes (also known as sunchokes) are about the size of a shallot and take on a shape resembling a cluster of ginger. They need to be peeled and chopped and they do not make it easy for you. I would say my preparation for this soup took about 45 minutes…where's my sous chef? Luckily my hard work was well worth it.

When my focaccia dough had risen, I molded it into the pan and sprinkled some rosemary, salt and olive oil over it before I baked it. Here is the final product- I'm so proud!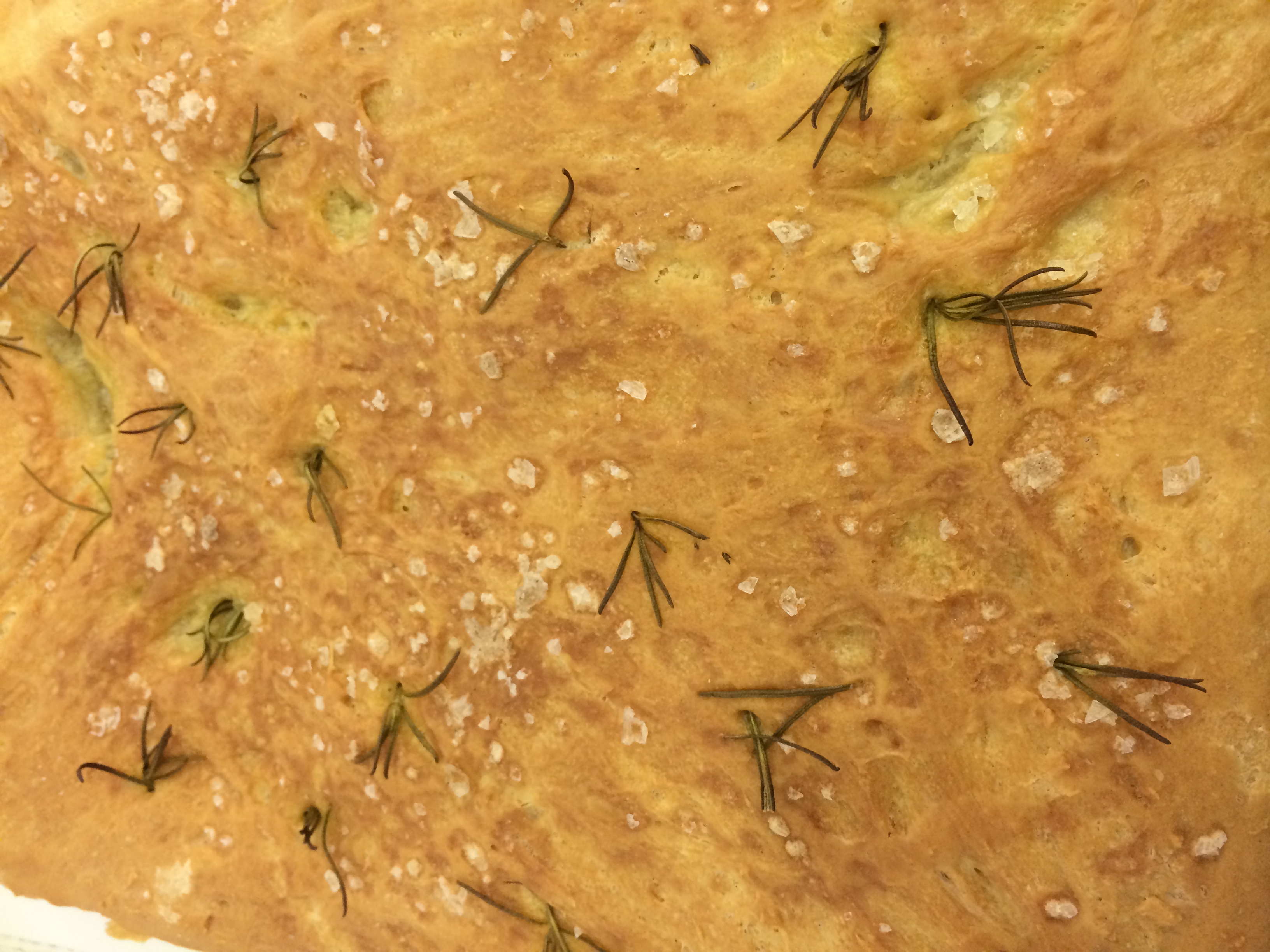 Here are some tips from week 7!
- Animals that have feathers are hung from the neck, whereas animals with fur are hung by the ankles.
-There's no need to butter the skin of a goose of a duck before it goes in for roasting because it has enough fat on it to crisp it up.
-Panna cotta means cooked cream- the end result should have a good wobble. It should be just set and you should be able to cut through it easily with a for
-Avocados, beetroot and bananas are great for hangovers because they are very high in potassium
-When cooking a stew, a shoulder of meat is a good cut of meat to use. A thigh or leg will get tough when cooked for too long.