The Beginning of the End
Think about what you might spend on clothes versus what you might spend on a pasta machine. The pasta machine will still be around after a few years and probably has a better effect on whoever you're trying to impress. - an epic and very true quote from Tim Allen
Hello readers! Happy Hump Day to all of you. A lot has happened these past 10 days.
Caroline and Rachel got into town on Wednesday and we had such an amazing time. This is the longest the three of us have gone without seeing each other in years so we were basically bouncing off the walls for four days straight. Wednesday night we had drinks at the Ballymaloe House then went into Midleton for dinner at Sage. They were a bit jet lagged after all of their traveling which was probably a good thing for me given the fact that I had two more early mornings in the kitchen ahead of me.
We spent Thanksgiving at the Ballymaloe House and had such a great (and long!) night. We started with drinks in the Drawing Room with Lexi and her fiance Peter who was also in town. They had turkey on the menu for dinner which made these five American's very happy. We also had some delicious Red Burgundy followed by some Port to go with our dessert. After our lengthy dinner (cheese, dessert and petit fours included..) we decided we should all have a pint in the Drawing Room to properly celebrate our Thanksgiving dinner in Ireland. Well, true to Irish tradition, a pint turned into several and after having a singalong with John Cunningham (see pictures) and his entire family we were basically kicked out and sent to bed around 2am. Although I did manage to make it to the kitchen at 7:30am the next day for bread making, it wasn't pretty.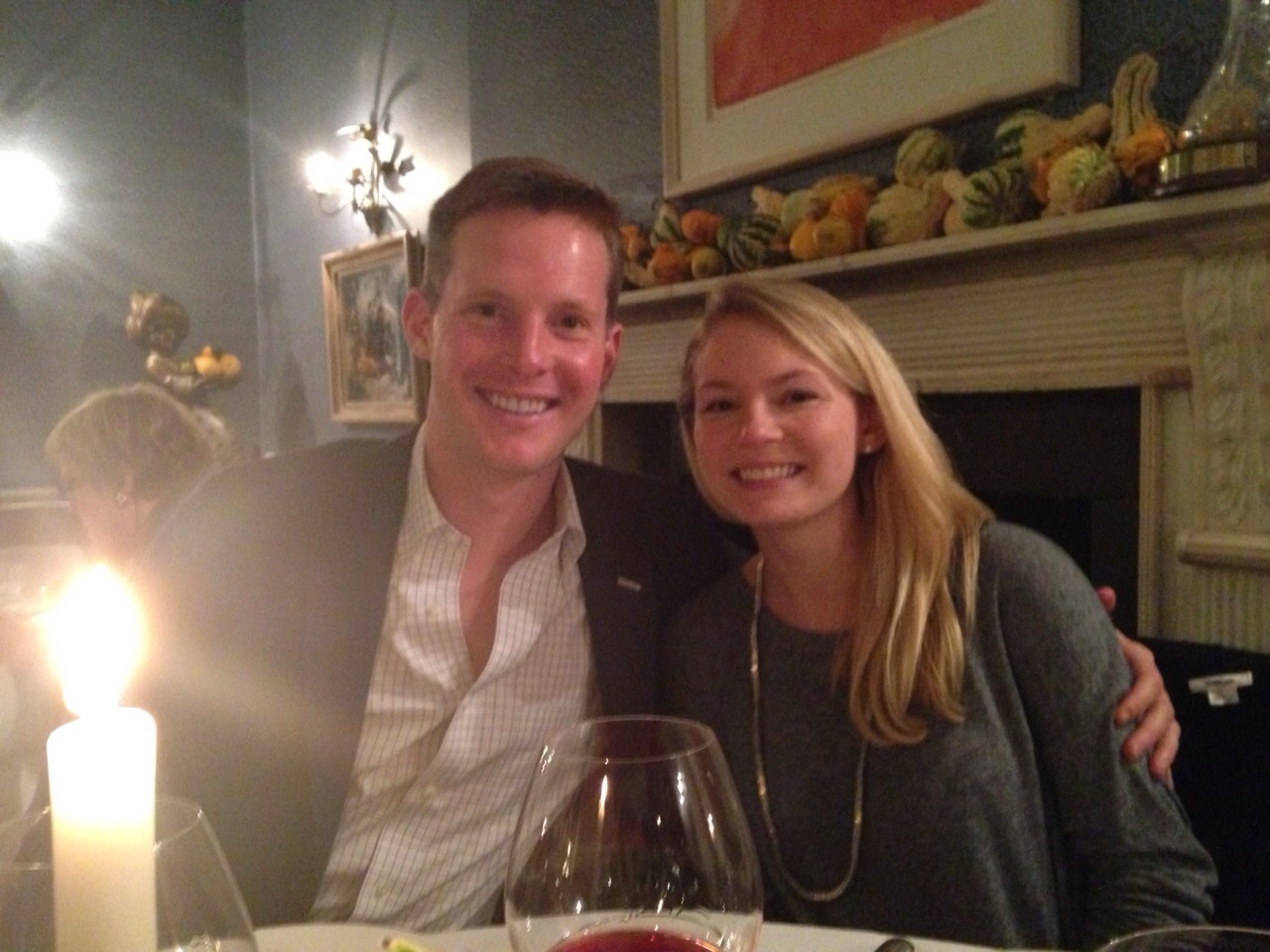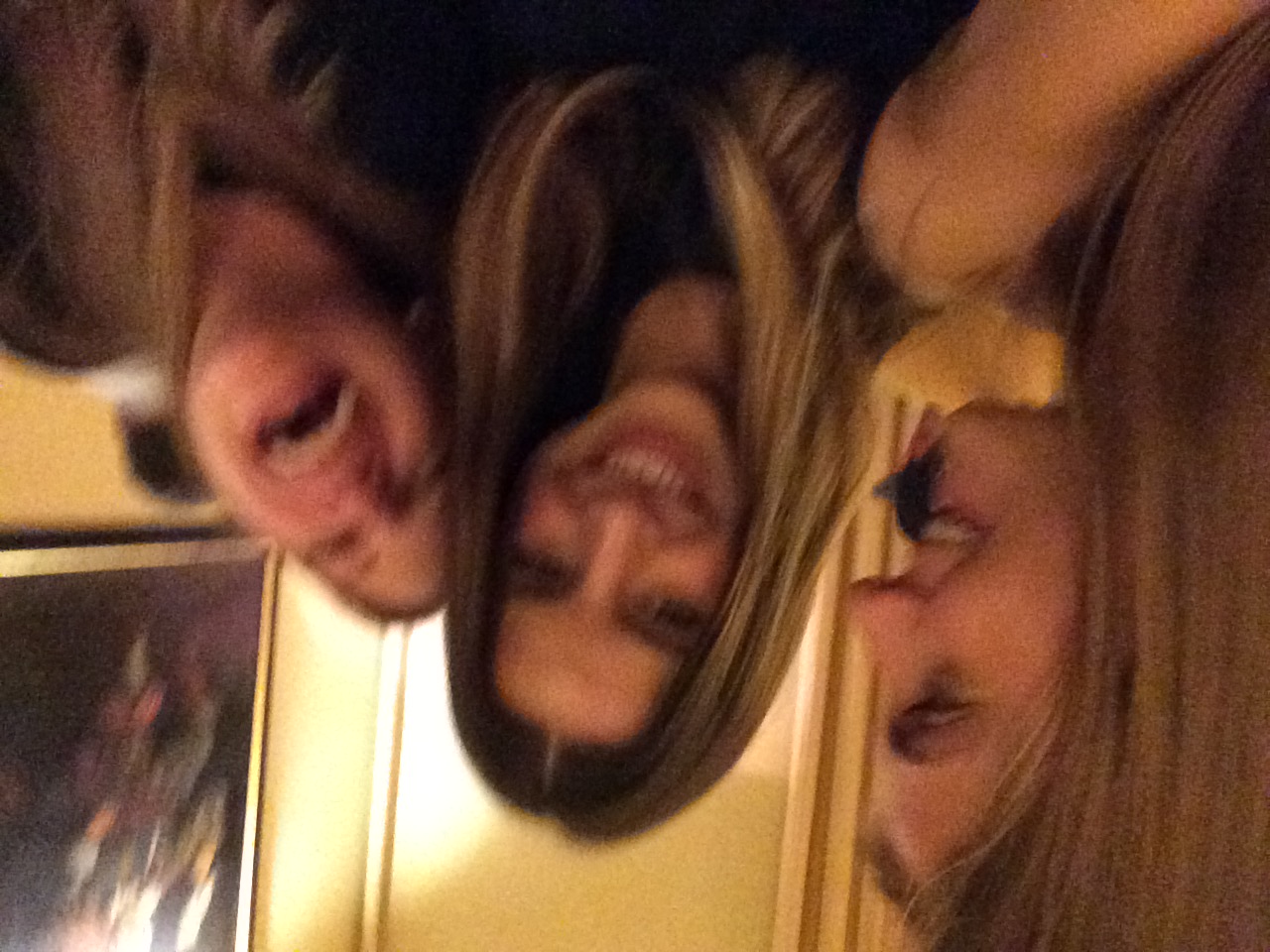 The rest of the weekend was so much fun. We stopped in Waterford for a night then went to Dublin on Saturday night to continue eating our way through Ireland. Sadly the girls had to leave on Sunday morning and it was time for me to focus on my upcoming exams!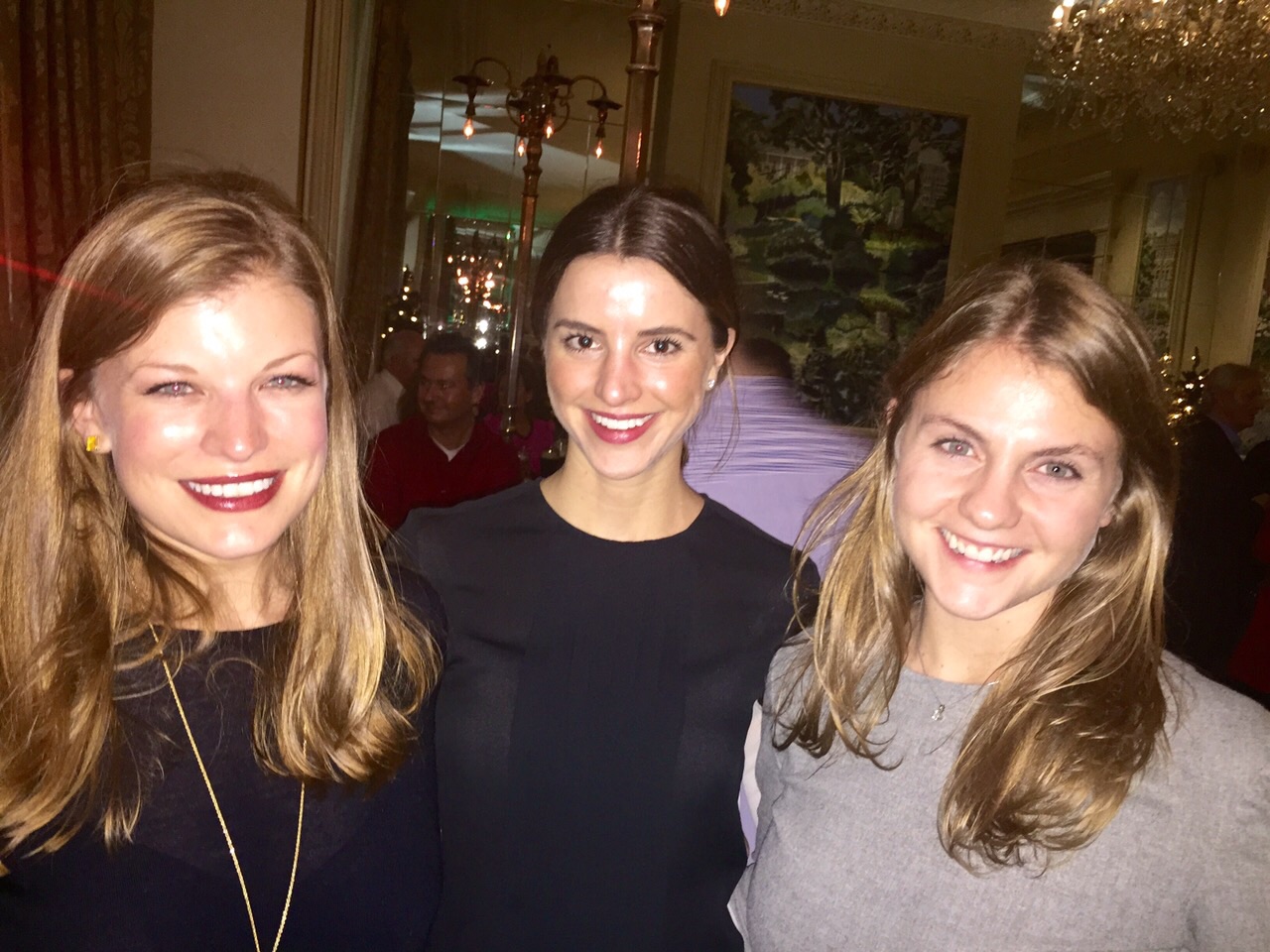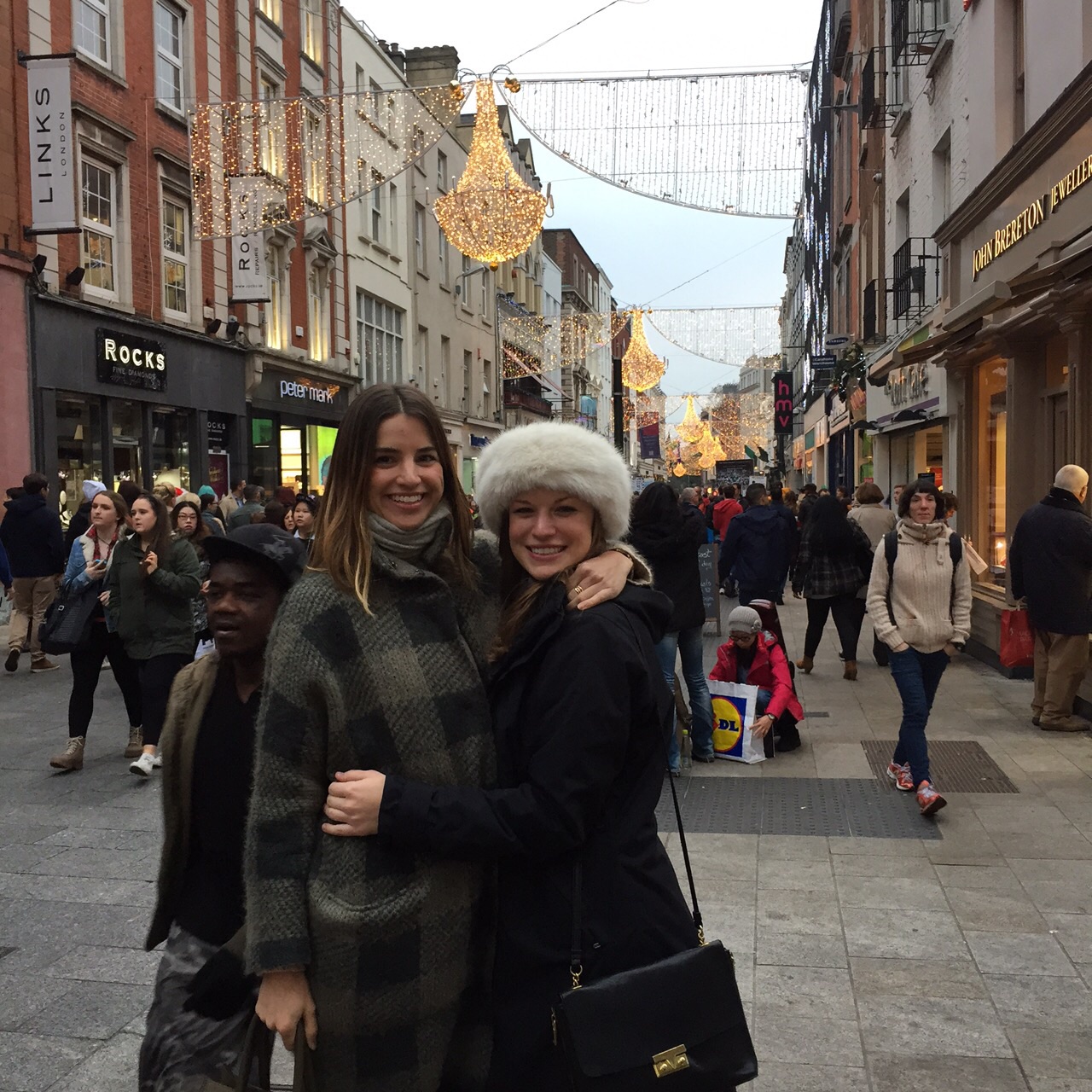 Which brings me to present day. I've just finished my practical exam and am so relieved. It was a very stressful experience but also fun because it was such a rush. I imagine this is what contestants on Iron Chef feel like- except they only have an hour and they don't know what they are cooking ahead of time (minor details). I think it went as well as it could go, however, it does really make you question yourself and what you actually know about cooking. Not to say that I haven't learned an incredible amount in the past three months, but when put in a high pressure situation I seriously found myself wondering if I really knew how to cook something like roasted potatoes. I mean it seems so easy but when you break it down there are several steps to take in order to get a perfectly crispy on the outside, soft on the inside roasted potato. I'm also in Ireland- it would be a sin to screw them up! I actually think they turned out fine. Aside from the potatoes, my steak was cooked correctly- thank the Lord. I was very worried about that. My chimichurri sauce was a bit garlic heavy (there are worse things). I thought my soup turned out quite well and I actually loved the way my dessert turned out. All in all I feel happy my performance. Unlike Iron Chef, we don't find out our scores for another two months so I'll be anxiously waiting.
Now that the practical exam is over it's onto the written exam! Which means I should probably stop blogging and start studying. I'll keep you posted! I've posted some pictures below from last weeks Christmas baking demo and the sushi demo as well as some pictures from the kitchen! Take special note of my walnut cake from my very last day in the kitchen. Tear!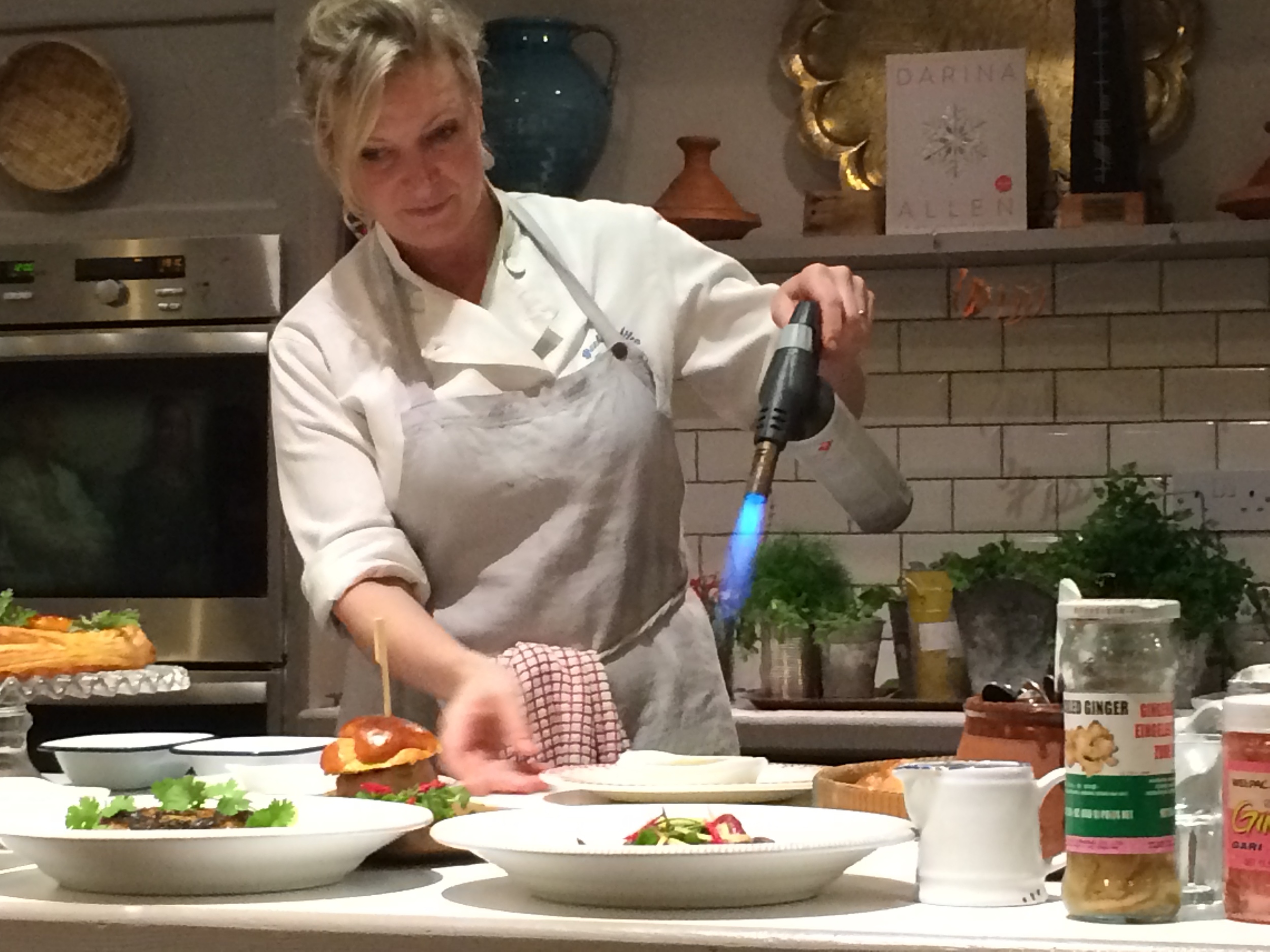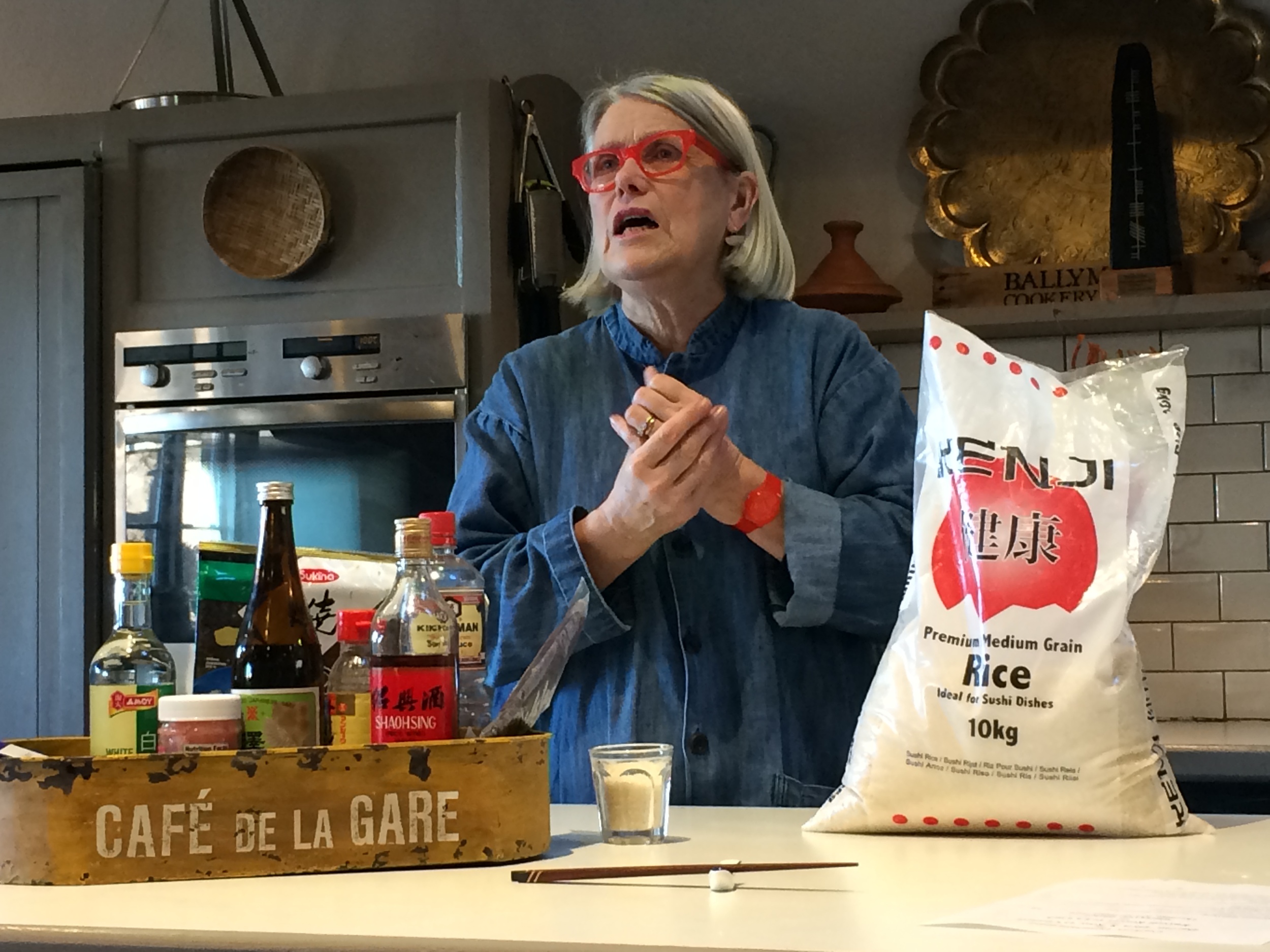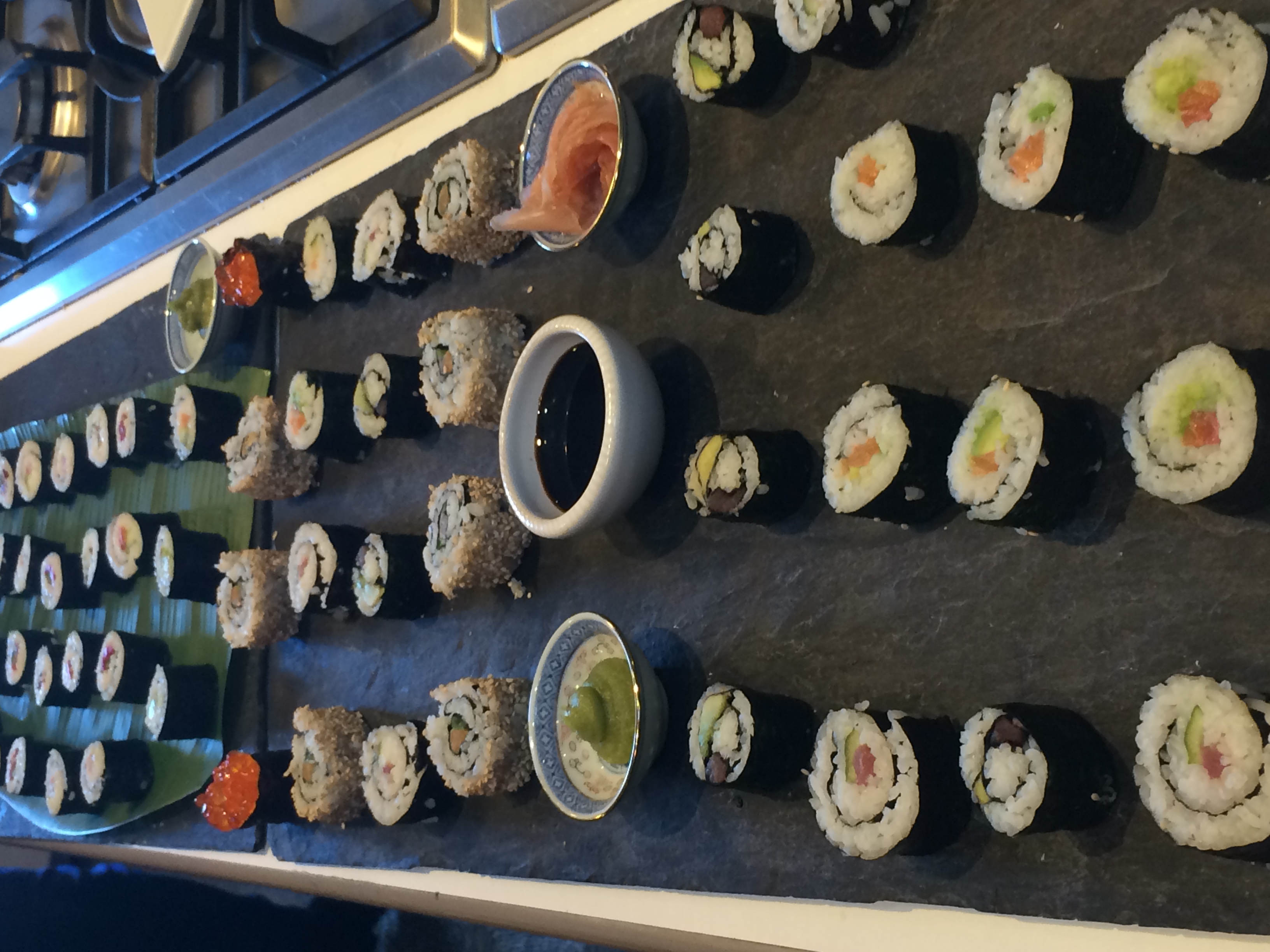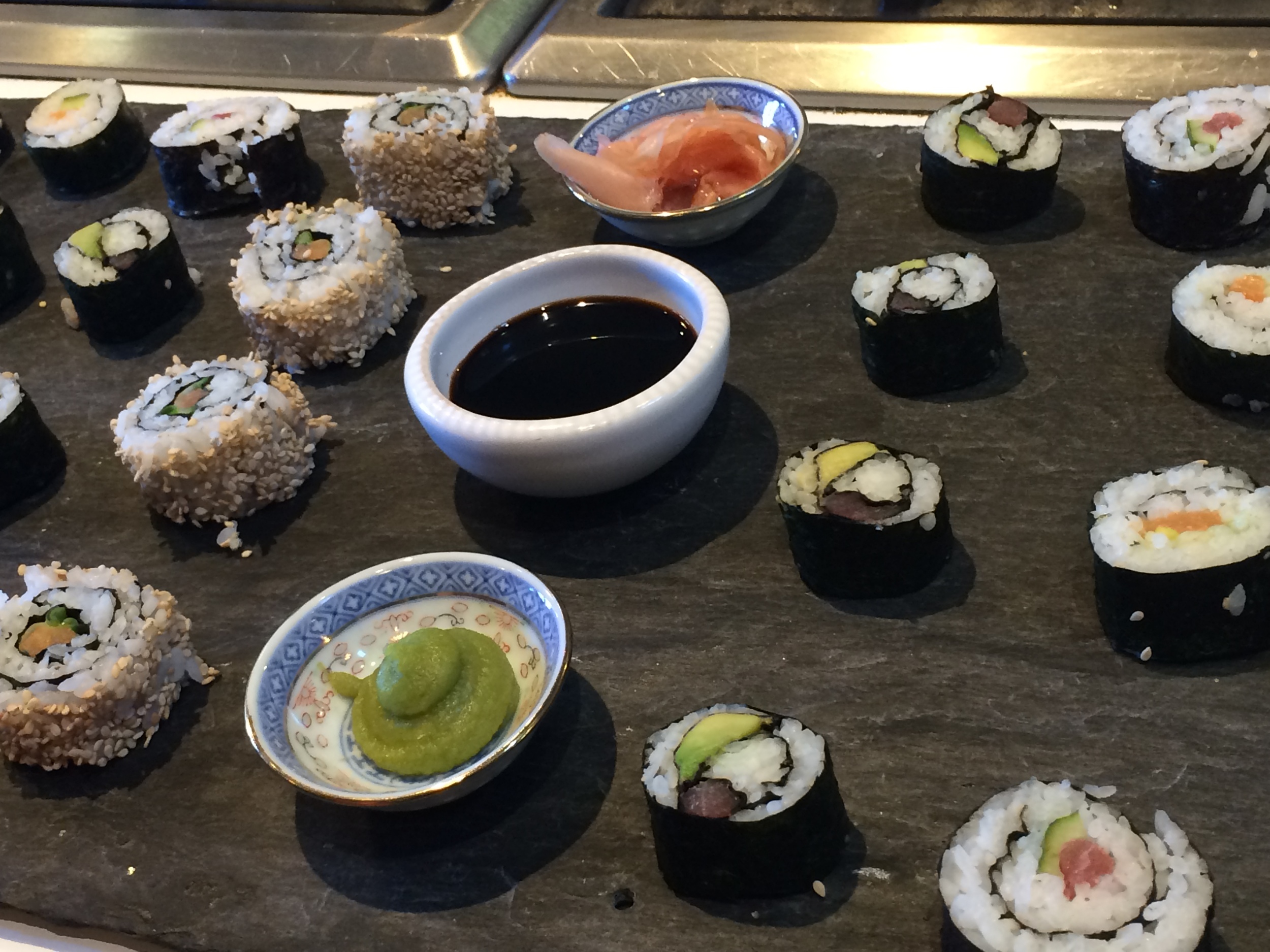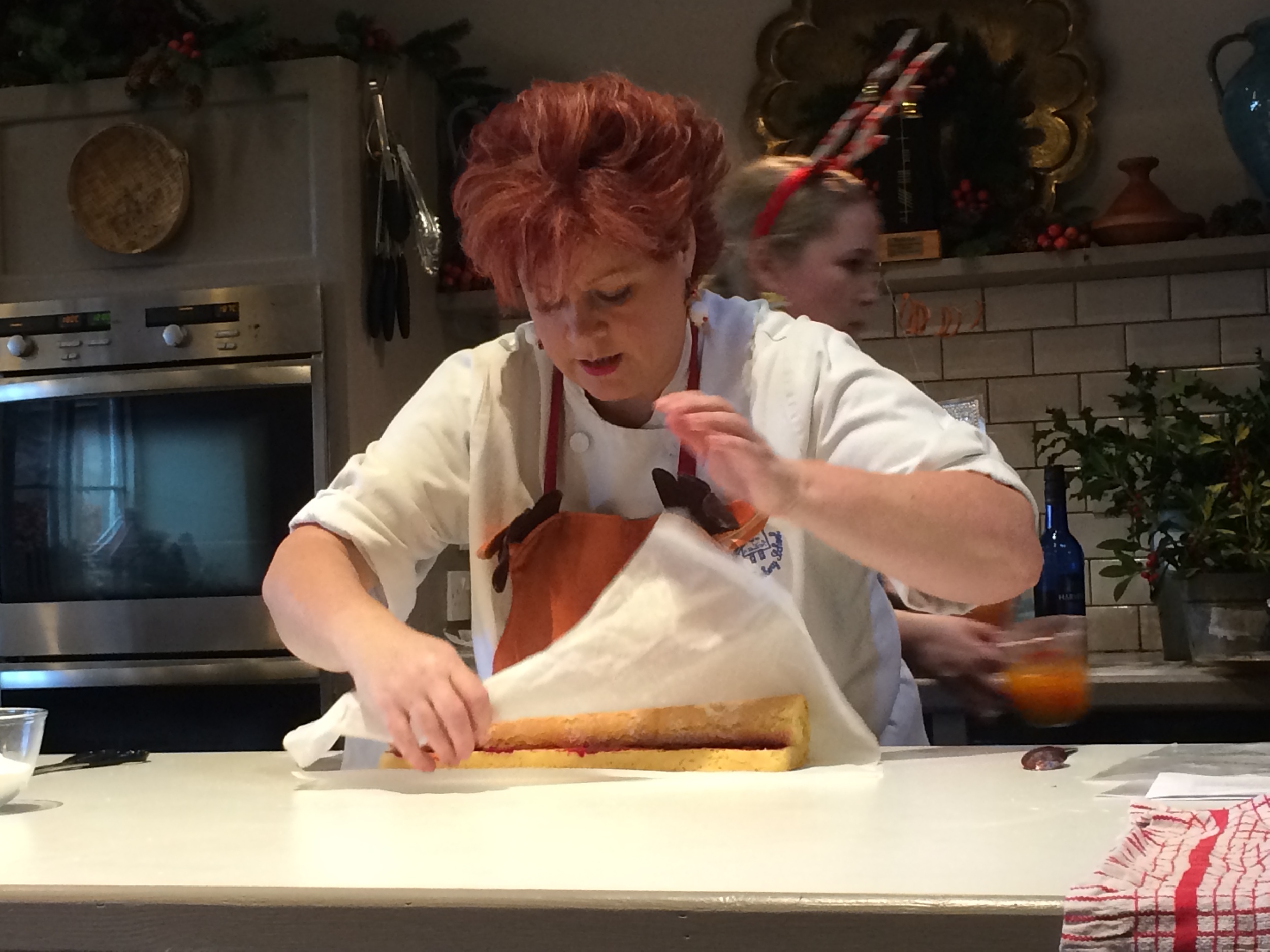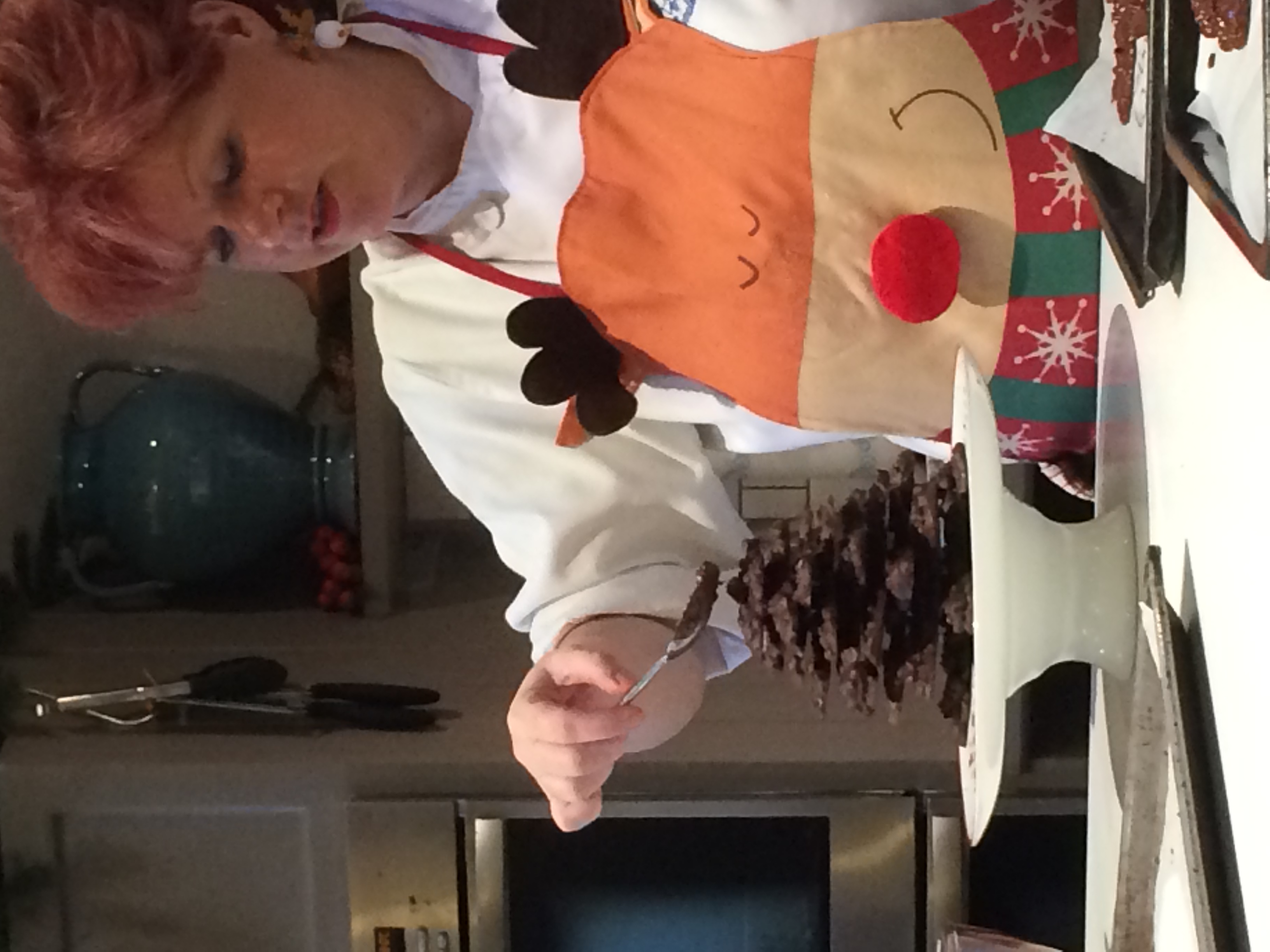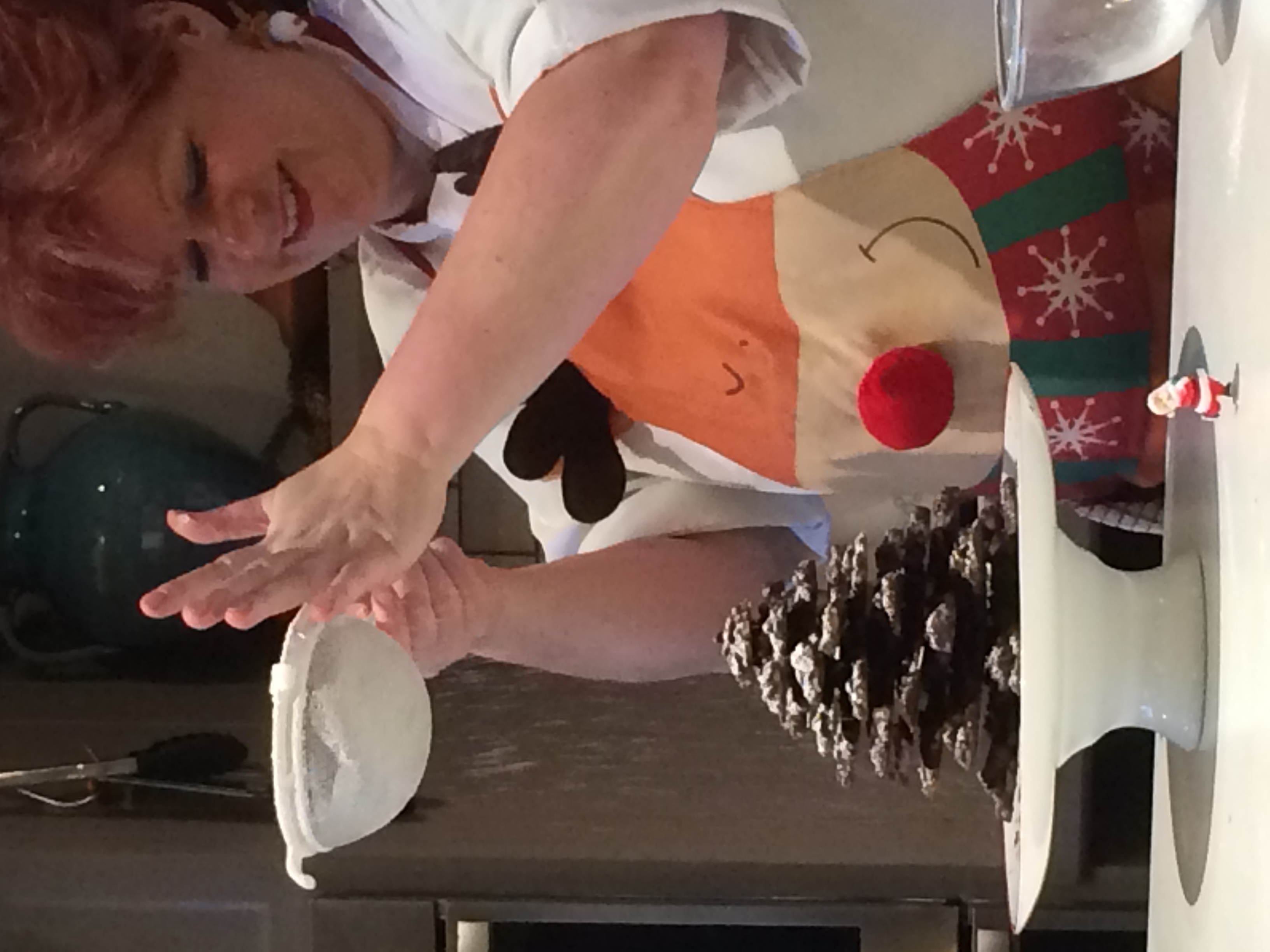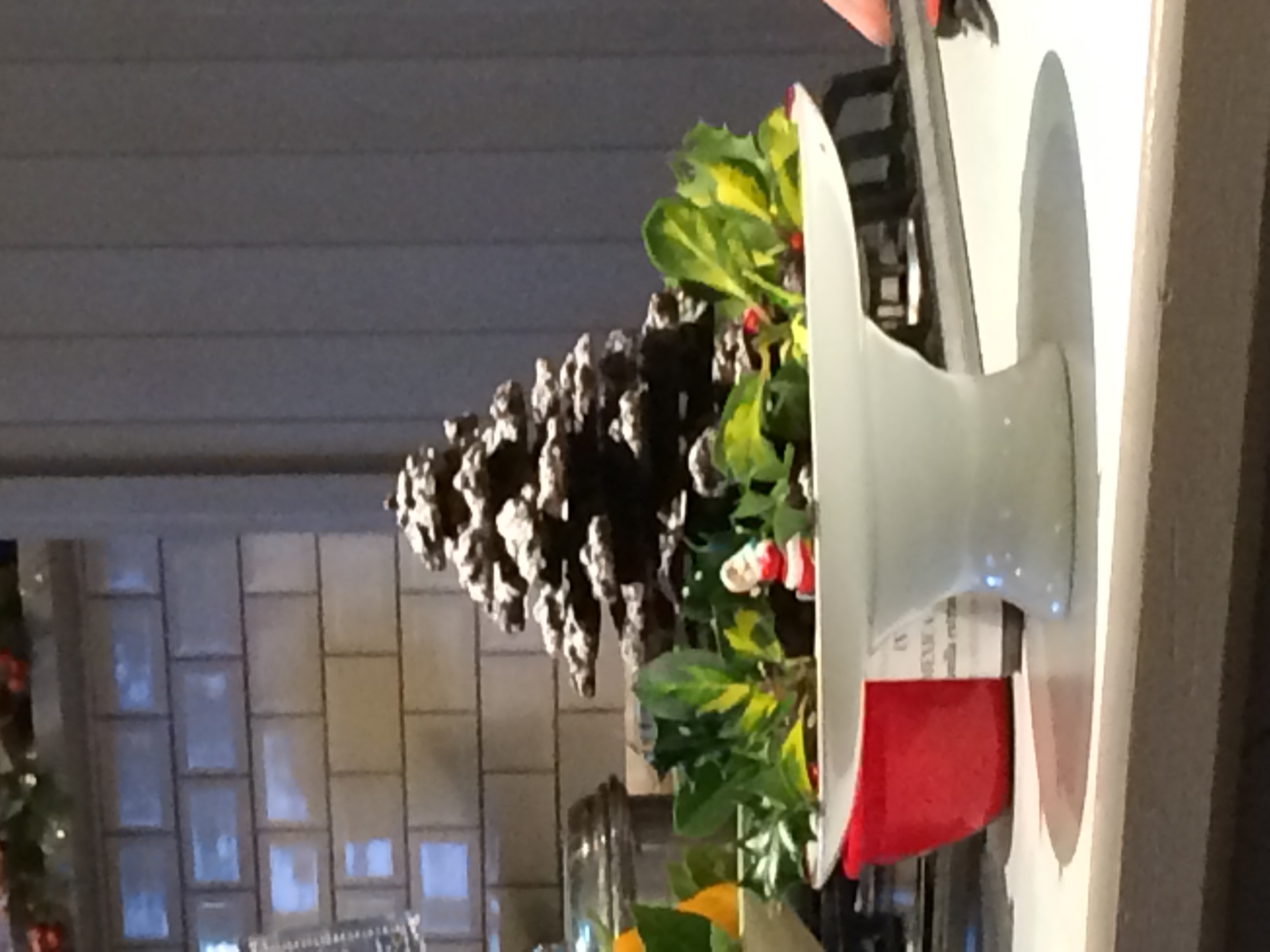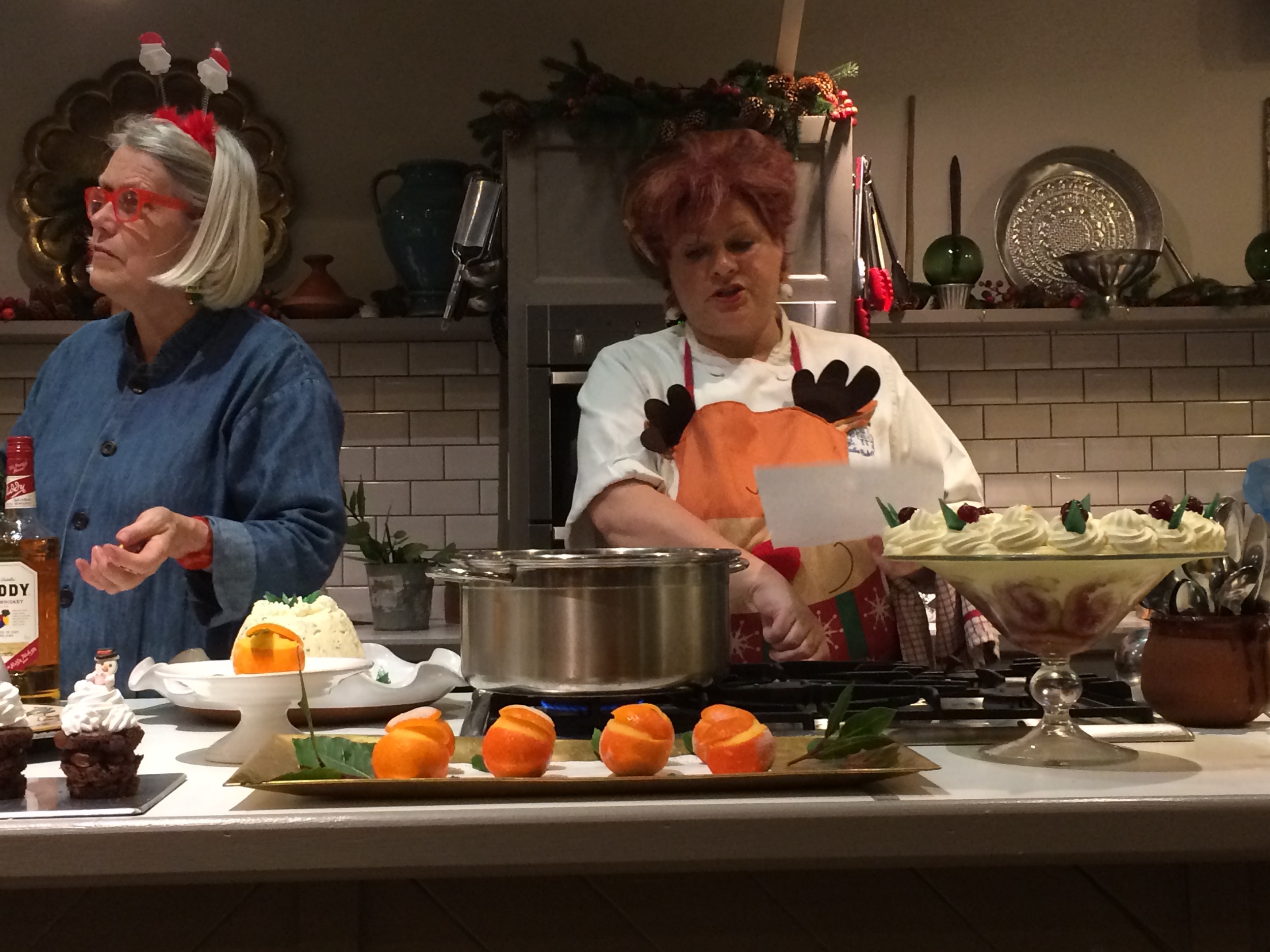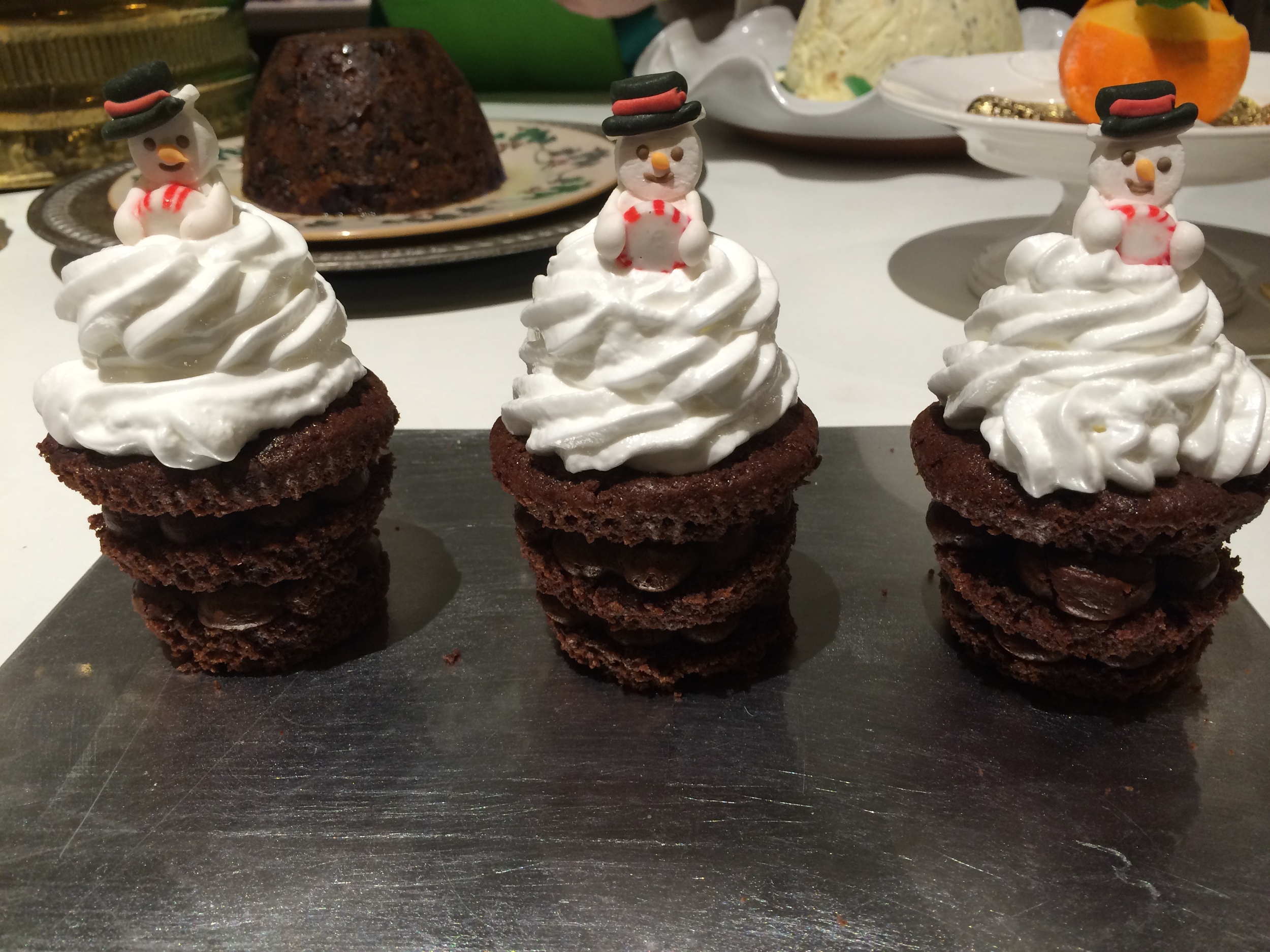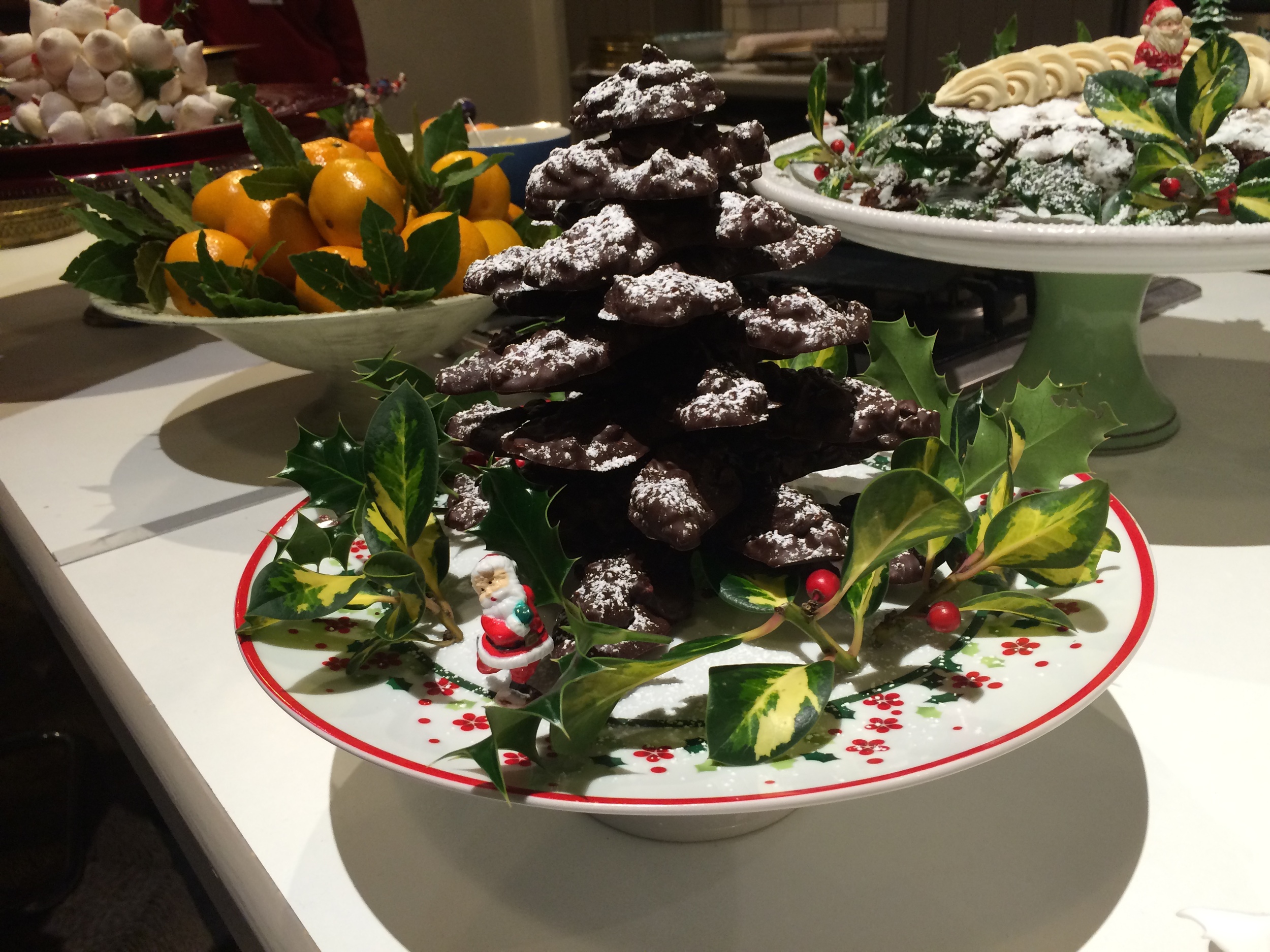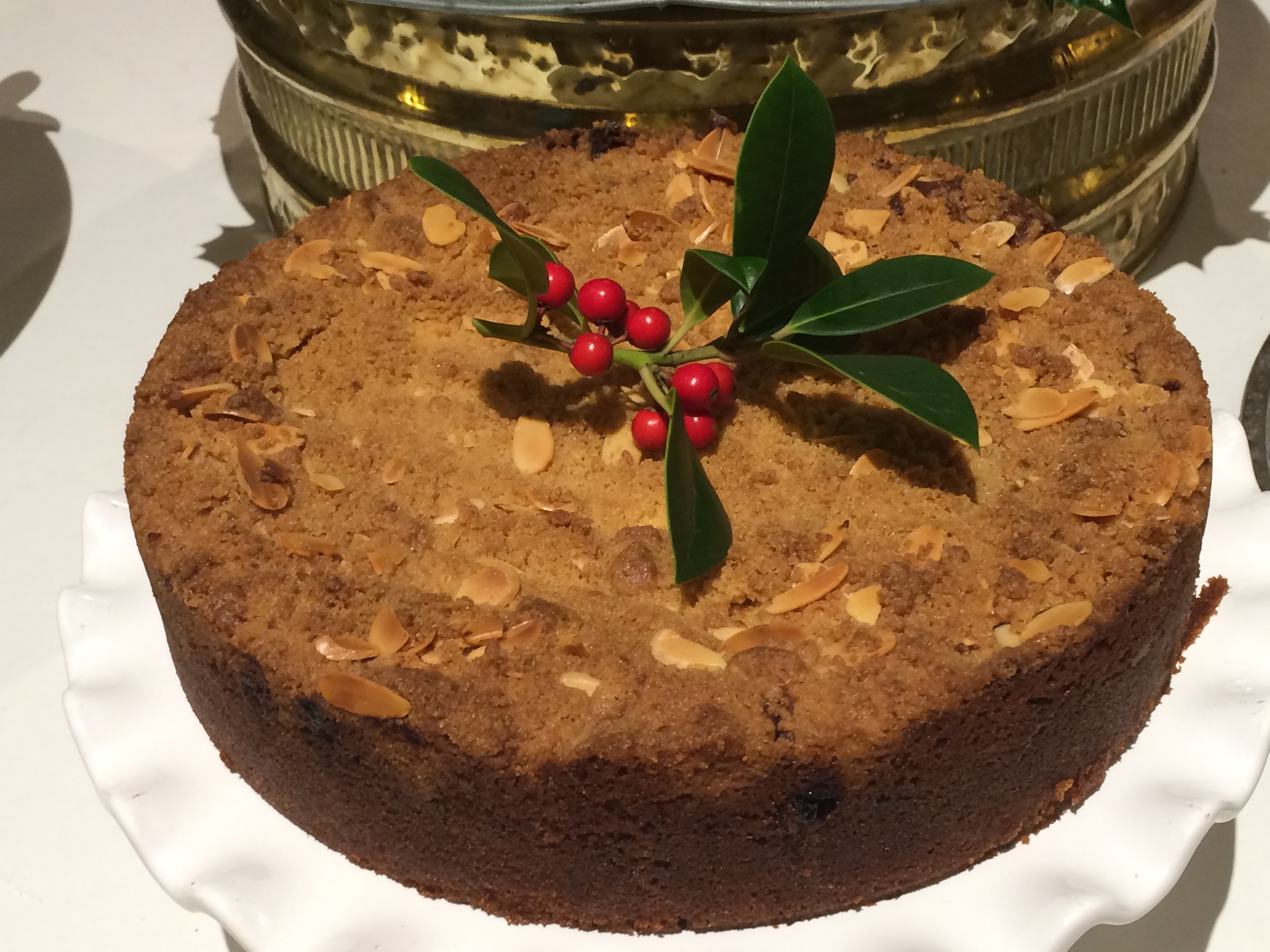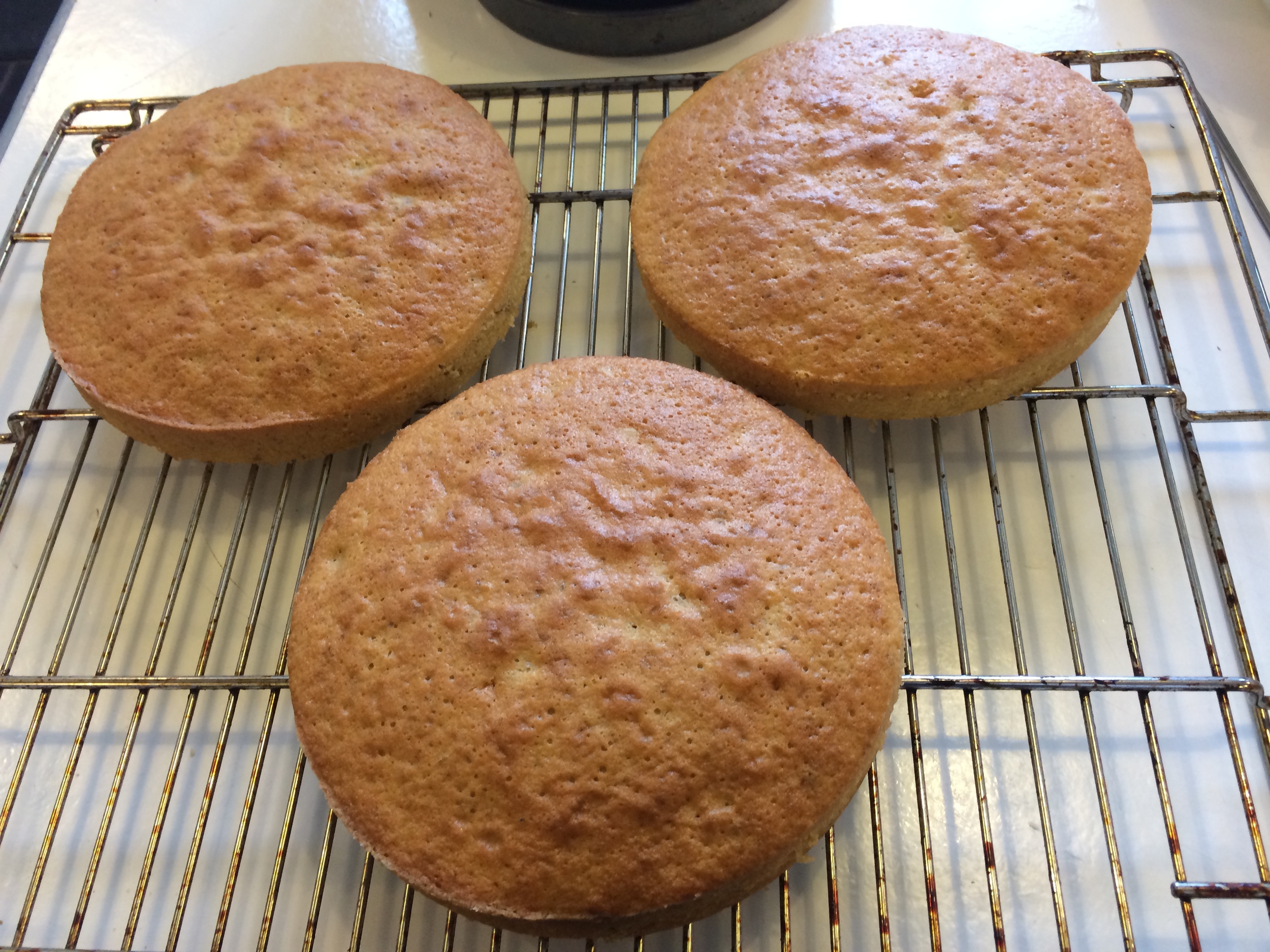 Final tips!
-A perfect curl of Parmesan may actually indicate that the cheese isn't fully matured.
-When something has Lyonnaise in its title, it will contain onions (Lyon, France is famous for its onions).
-Gut a salmon before you freeze it. Some people argue the opposite, but Rory finds that if you leave the guts inside, the blood taints the color and the flavor of the flesh.
- Egg whites for meringues are better a few days old. They tend to whip up more voluminously than a farm fresh egg.
- Before you serve them, keep oysters rounded shell down in your fridge. The precious briny juices won't squeak out!
-The older, darker, and heavier the cake tin, the better. The new ones are too light to protect the cake from the heat of the oven.
- Scallops should not smell fishy at all. If they do, they're not fresh.
-Lentils du Puy (green lentils) go really well with pork, duck, or goose.
-There is no point in using cooking Brandy or other cooking liquors. You'll need to use three times as much, and you still won't get the proper flavor. Use a smaller amount of the real deal.
-Always whisk egg whites just before you need them. They deflate quickly, so you cannot whisk them ahead of time.
-If you want to make pickled ginger look pink, put a slice of beetroot in it
-Skate is one of the few fish that is best a few days after it is caught
-Lamb fat is the least interesting to render down and use to cook. Choose beef, goose, duck or pork fat instead.
-The smaller you cut a potato, the more you need to wash it to remove excess starch.
-To balance the sharpness of oil and vinegar in a dressing, try adding a pinch of sugar
-When poaching fish, use the minimum amount of water and the smallest pot necessary for minimum flavor loss
-When making hollandaise, beurre blanc or bearnaise sauce, if it starts to look oily when adding in butter, put in 1-2 tsp of hot water and whisk.
-The dark colored part of salmon meat has the highest concentration of Omega 3 oils