American Brunch
I really wish I could say that I had some hilarious Halloween stories for you from the weekend as it is one of my favorite holidays, however, when I was faced with the option of braving the pub in the middle of a gutsy thunderstorm or sitting in front of the fire, drinking red wine and watching Suits, I chose the latter. Shame!
On Saturday Lexi and I decided to go into Cork to do some exploring. Beforehand, however, we had to tend to our sourdough babies. We met Tim in the kitchens at 9:30 to do some shaping and molding and put our dough back to rest. They should be ready for baking on Monday! We arrived in Cork and walked through the famous English Market, said to be one of the best markets in Ireland. It was very meat and seafood heavy but also had great cheese, coffee, cakes, vegetables, wines and even a juice bar..yay! I obviously indulged in a green juice, which was delicious but sadly didn't hold a candle to my beloved Juice Press. After roaming around the market, Lexi and I had lunch at Farmgate- a fabulous farm to table restaurant with, you guessed it, all local suppliers. The restaurant overlooked the market so it was nice to just sit, enjoy a latte and a blue cheese, pumpkin and hazelnut tart while watching people roam through the market.
After lunch we did a bit of shopping- I was able to control myself more than last weekend but got suckered into buying a face serum that is going to make my skin look fabulously radiant in about ten days- this pretty much happens every time I walk into a department store. I love me some serum.
On Sunday we had a potluck brunch for all of the Americans in the crew. Sort of exclusive, I know, but there aren't that many of us! Everyone made a dish that was somewhat exemplary of where they are from. I decided to make pimento cheese and I put it on some toasted ciabatta bread with cucumbers on top to add some crunch. It was a hit! And now I have some leftover pimento cheese to eat with some crackers- feels like home :) Other dishes were tacos (California), a sweet potato and goat cheese dish (also California), smoked salmon, crème fraiche and bagels (NYC!) and we also had some pumpkin pie, lentil and fig salad and wedding cookies. It was a lovely way to spend Sunday and great to get to know some of the other Americans in the group. There are people from California, Boston, Chicago, New York, Indiana, Rhode Island and Idaho.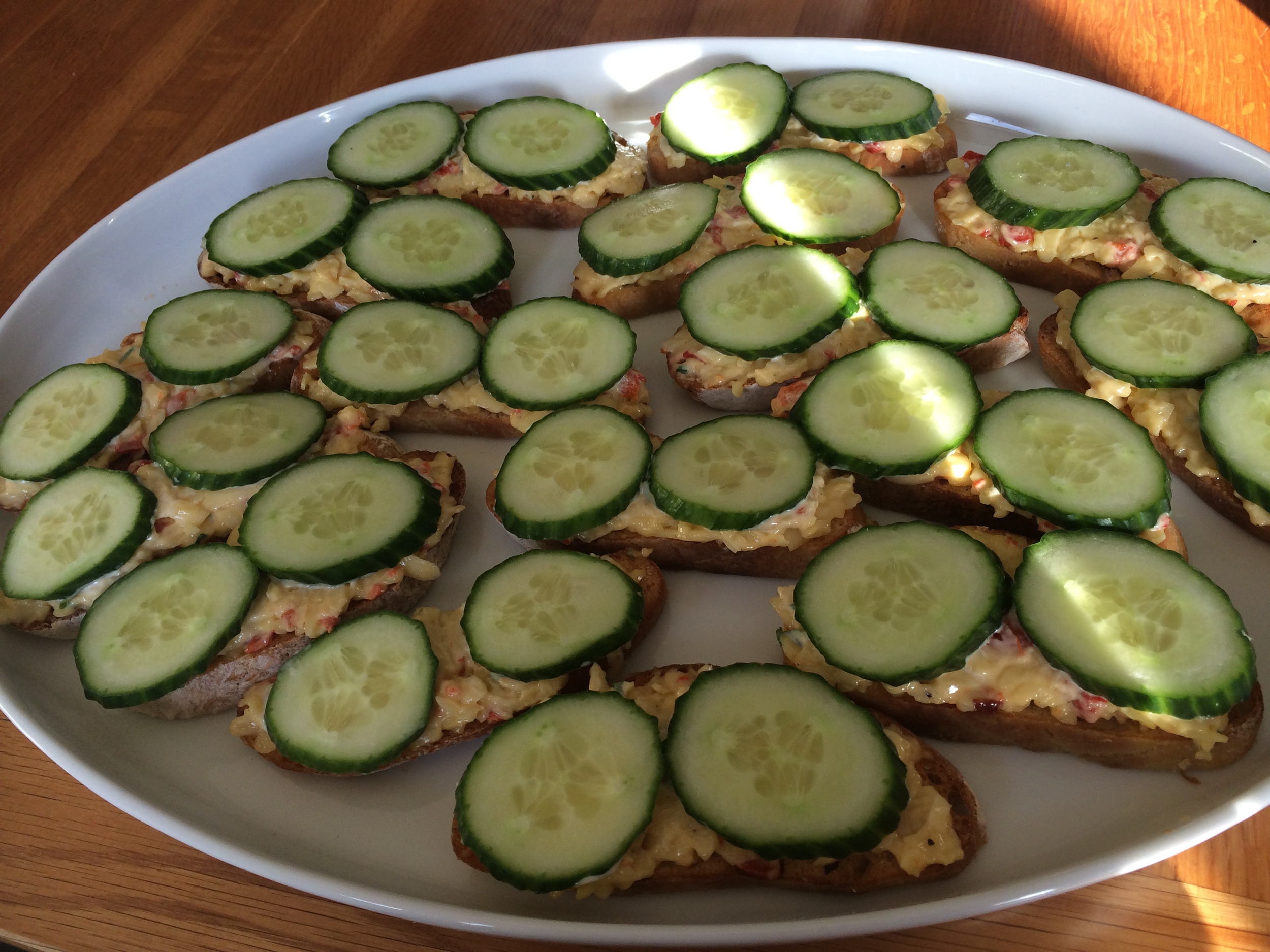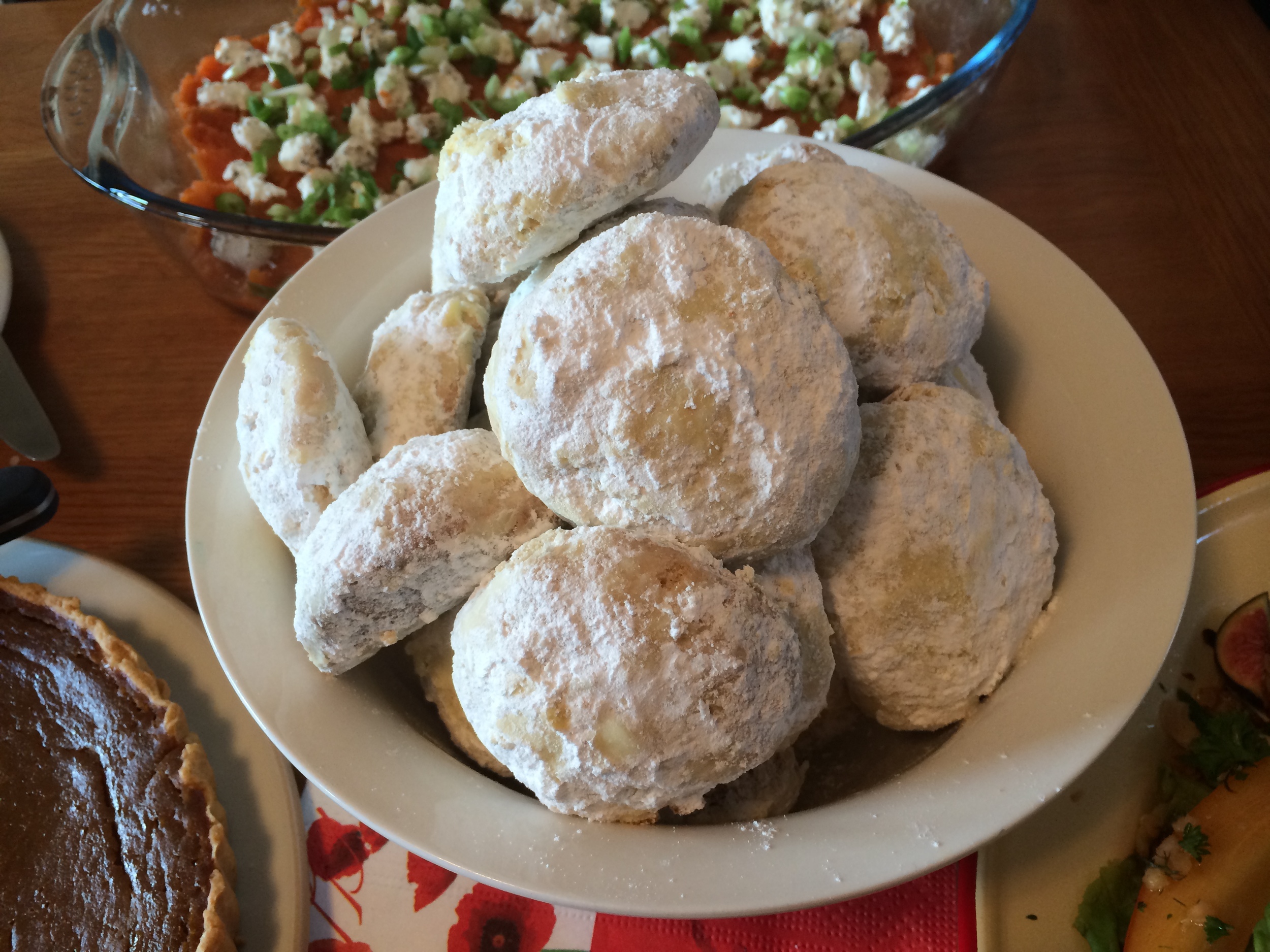 That's a wrap for the weekend! Time to prep for next week and watch Downton Abbey.
Cheers lads!