Currying, Carbo Loading and Cliff Walking
Hello, hello and happy Sunday! I hope you all had a fabulous weekend. Allow me to recap the past few days in the kitchen and around the school.
Thursday and Friday were busy cooking days. On Thursday I made red curry for the first time ever. The red curry had beef and pumpkin in it. This was quite the process and took the better part of my morning to produce. The first step in red curry is making the red curry paste. After a series of chopping, grinding, deseeding, soaking, peeling..and more chopping (my poor poor burning fingers)..I finally got my red curry paste assembled. Tip- if you can find a good quality curry paste- buy it! Making it is not a leisurely task. After the paste is prepared, I chopped the beef and pumpkin, blended even more ingredients into my paste and set up my wok to get cooking. The new paste is blended with some coconut milk, then the beef and pumpkin are added. Then the curry cooks for about an hour until all the flavors have blended together and the beef and pumpkin are fully cooked through. The final touch is some fish sauce, tamarind, lime juice and some cilantro for garnish. I served this over Thai white rice.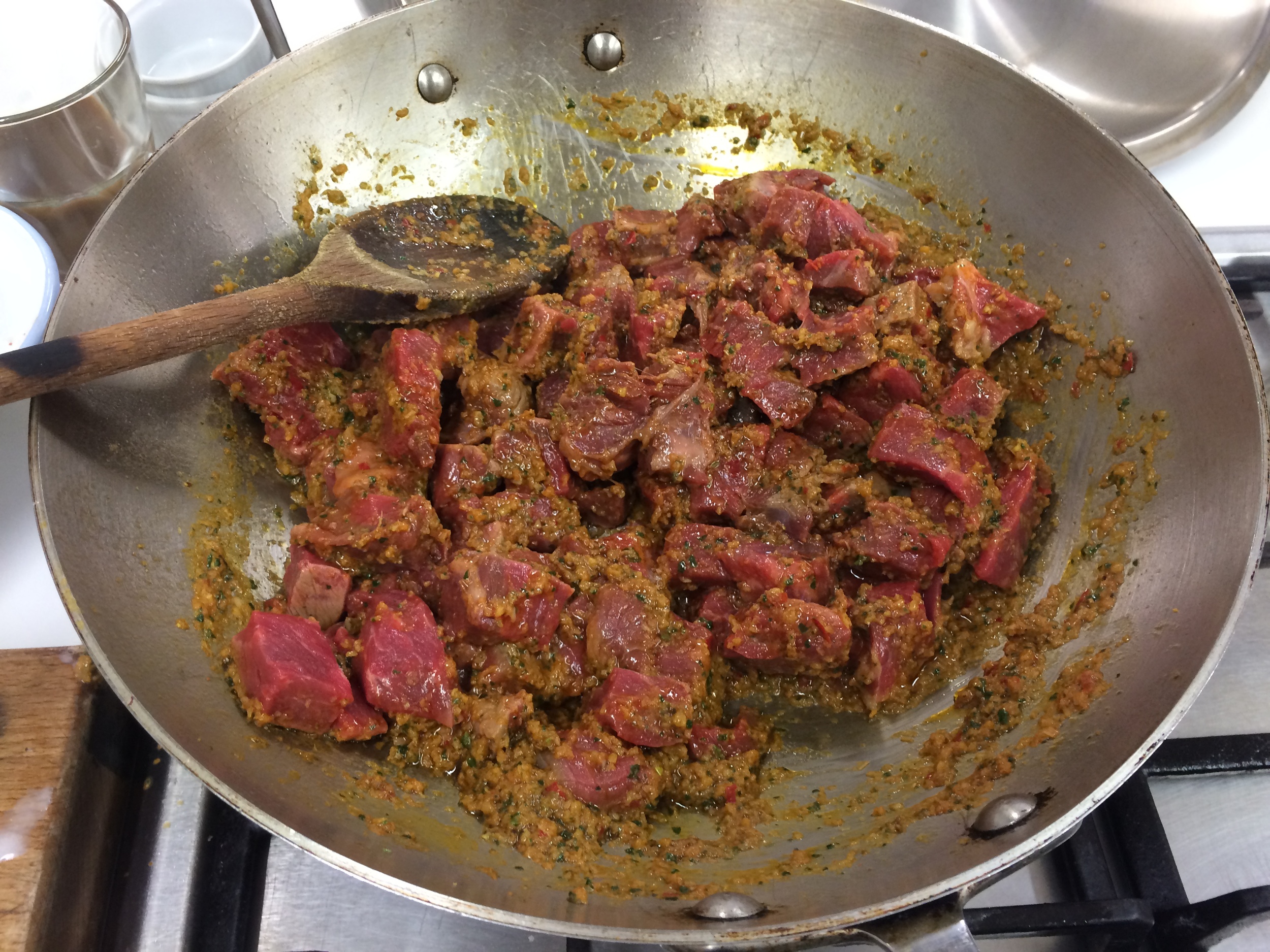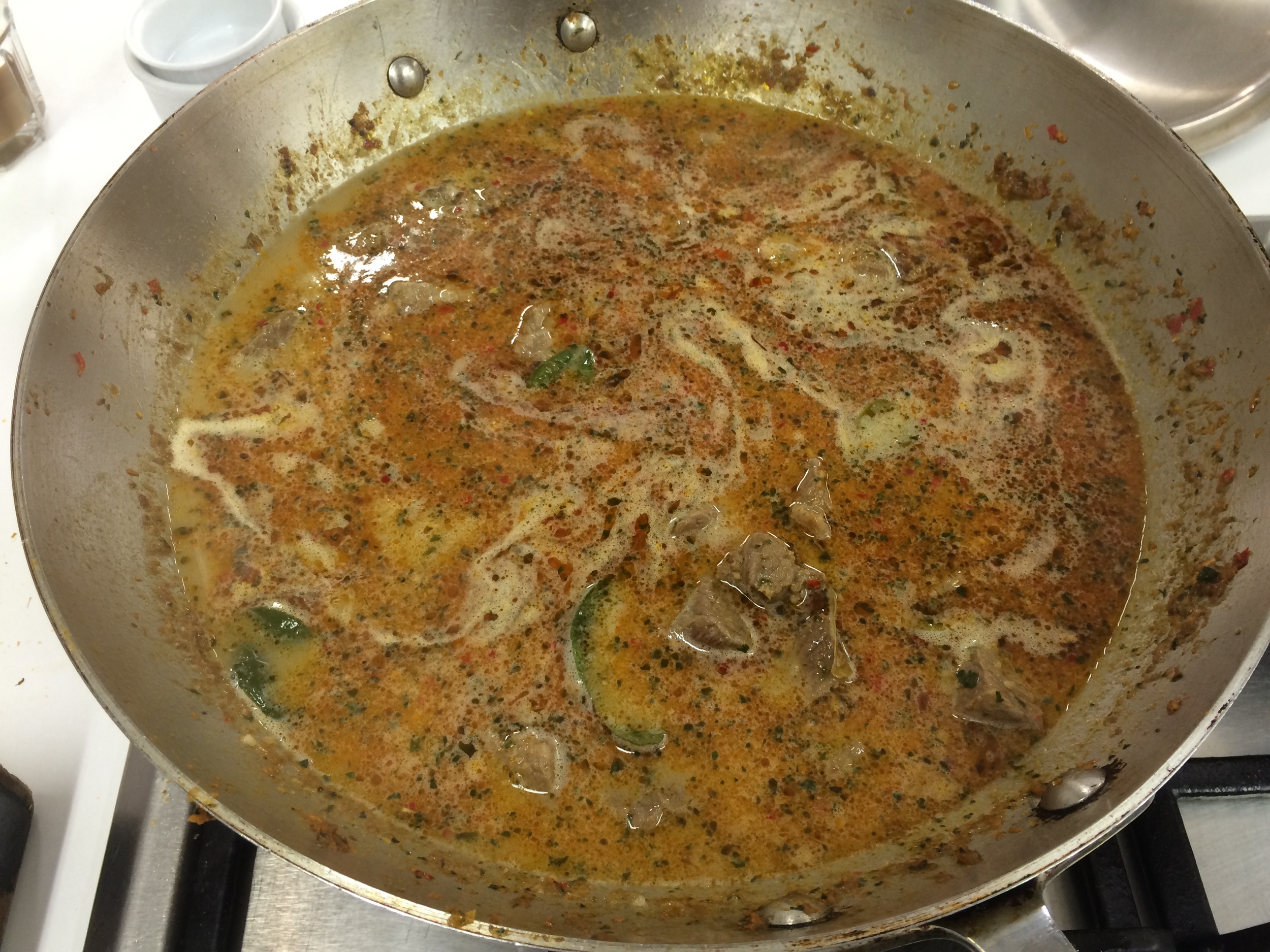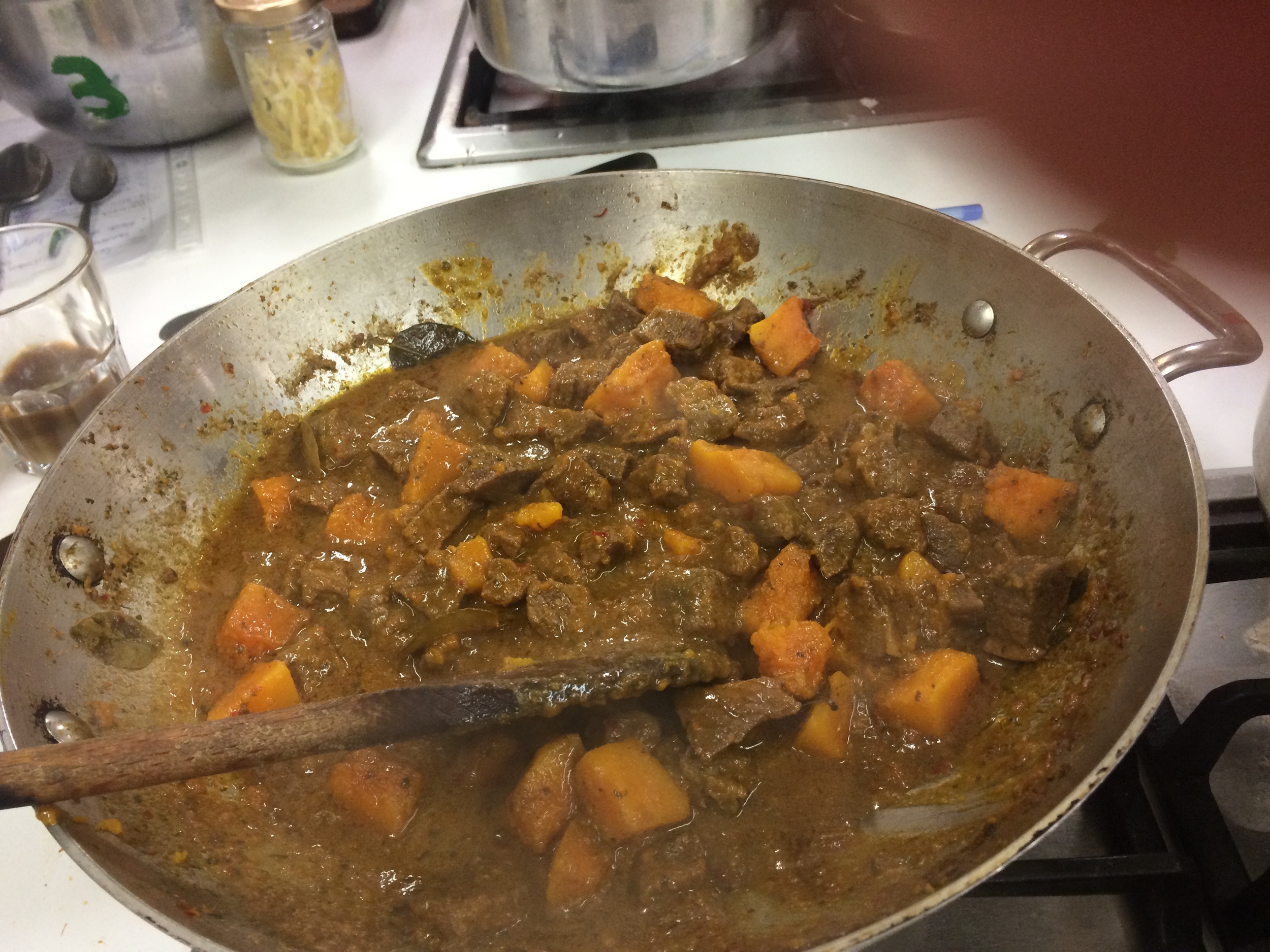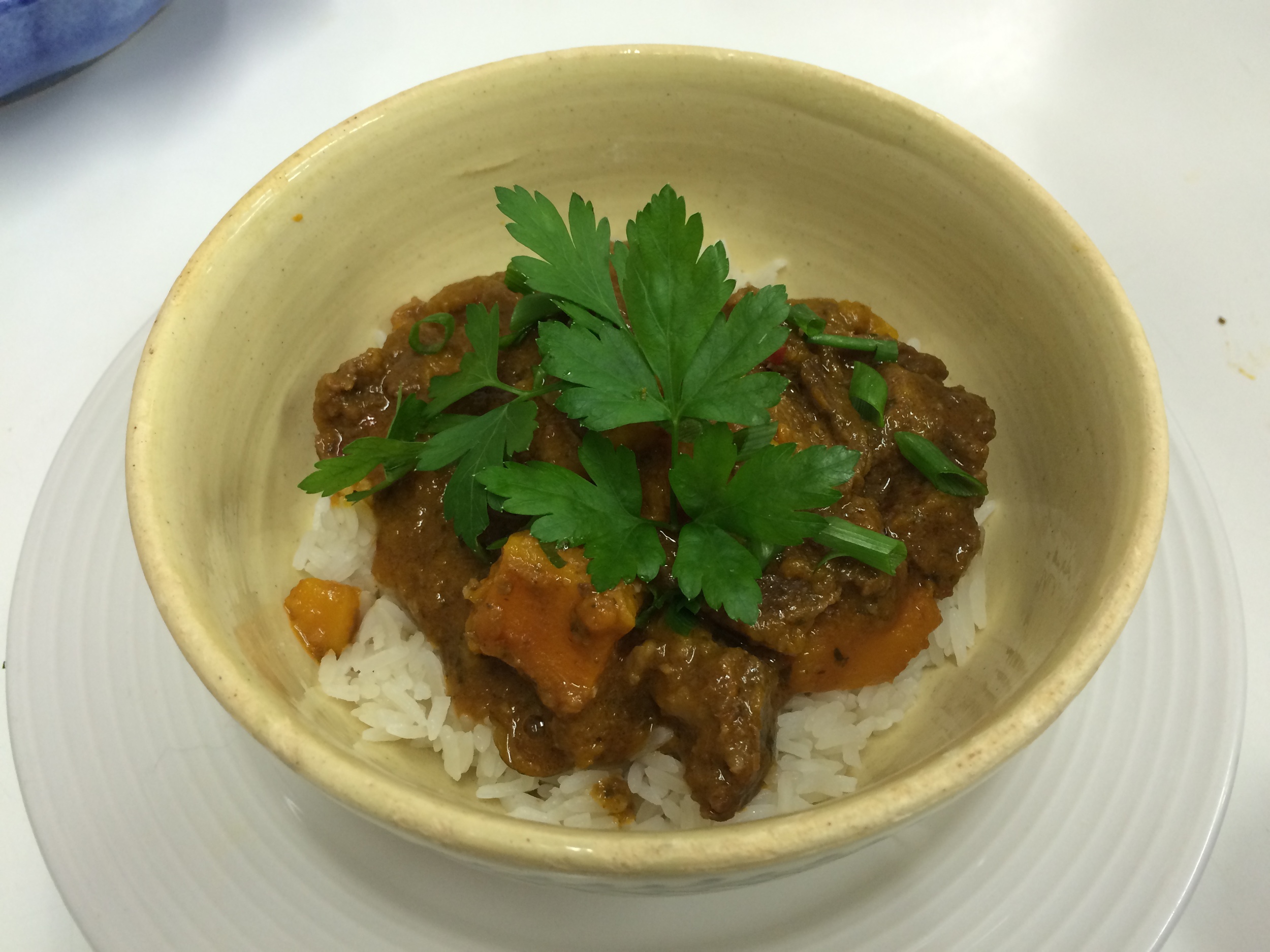 That morning I also made a pearl barley salad with pomegranate, smoked Gubeen cheese and apples.

Thursday afternoon was very exciting because one of my classmates, Sarah, celebrated her 75th birthday. She is amazing and is such an inspiration to everyone- teachers and students. She got up to read us a poem she had written before enjoying some cake!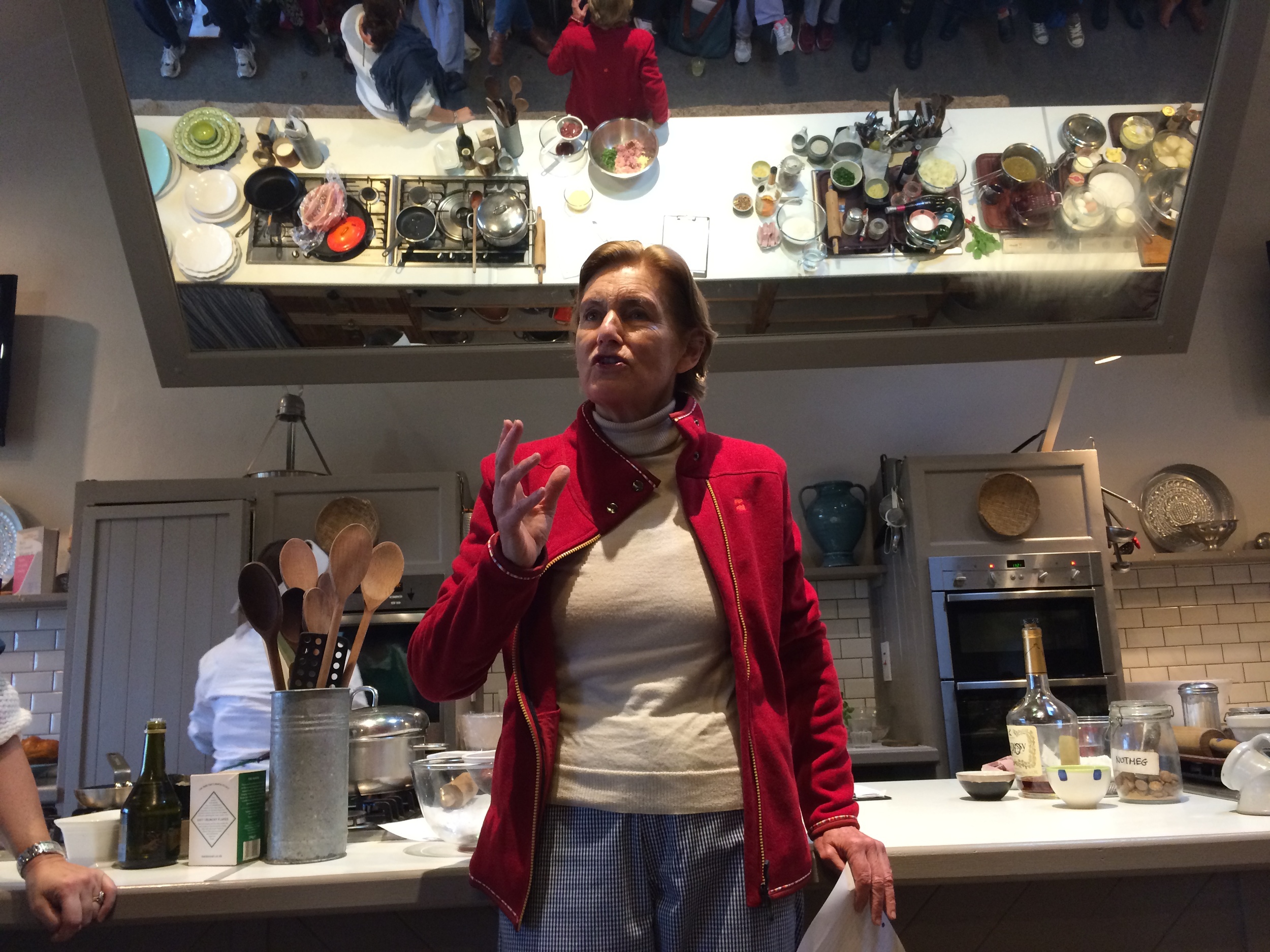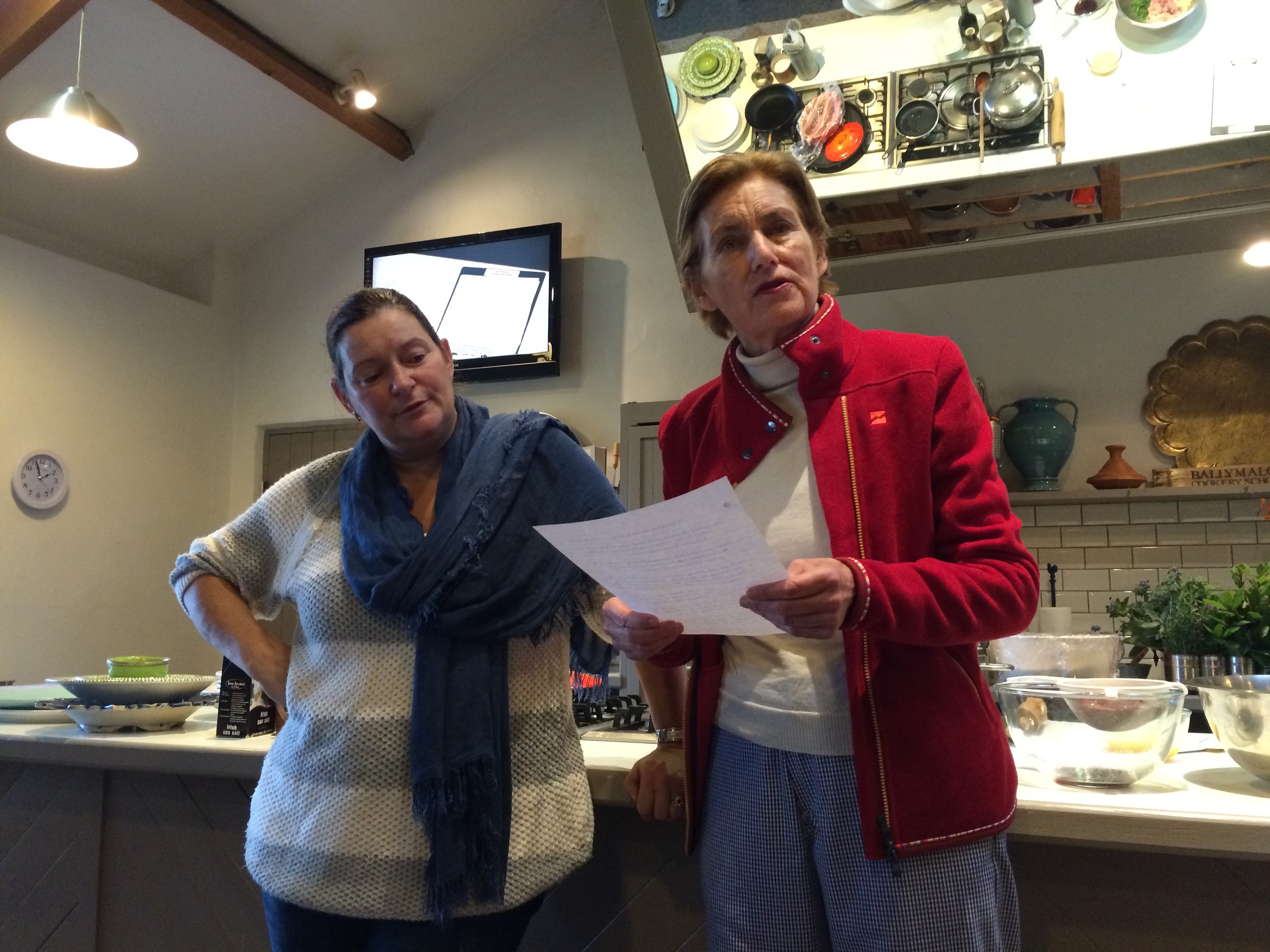 Friday morning I cooked a hot cheese soufflé. This was my first stab at a hot soufflé and as you probably know, that tricky thing about a soufflé is getting it to rise. The most important component of this is the egg whites. They must be perfectly beaten and they must be added right before the soufflé goes into the oven so that they don't lose air. They also need to be very gently folded in. Luckily my soufflé rose and was light, airy, cheesy and delicious!
I also made some red pepper chutney on Friday morning and started another sourdough bread to bake on Monday.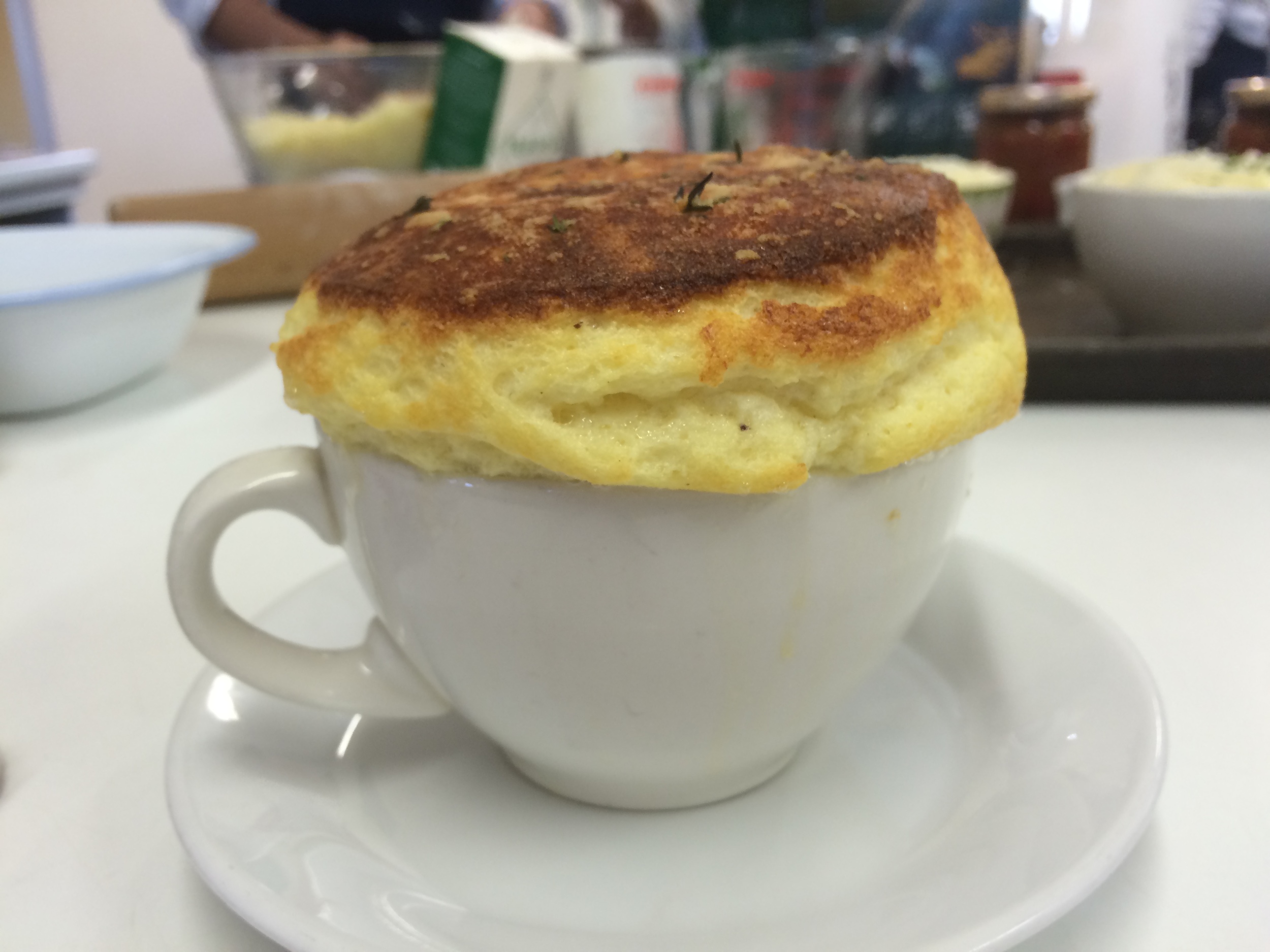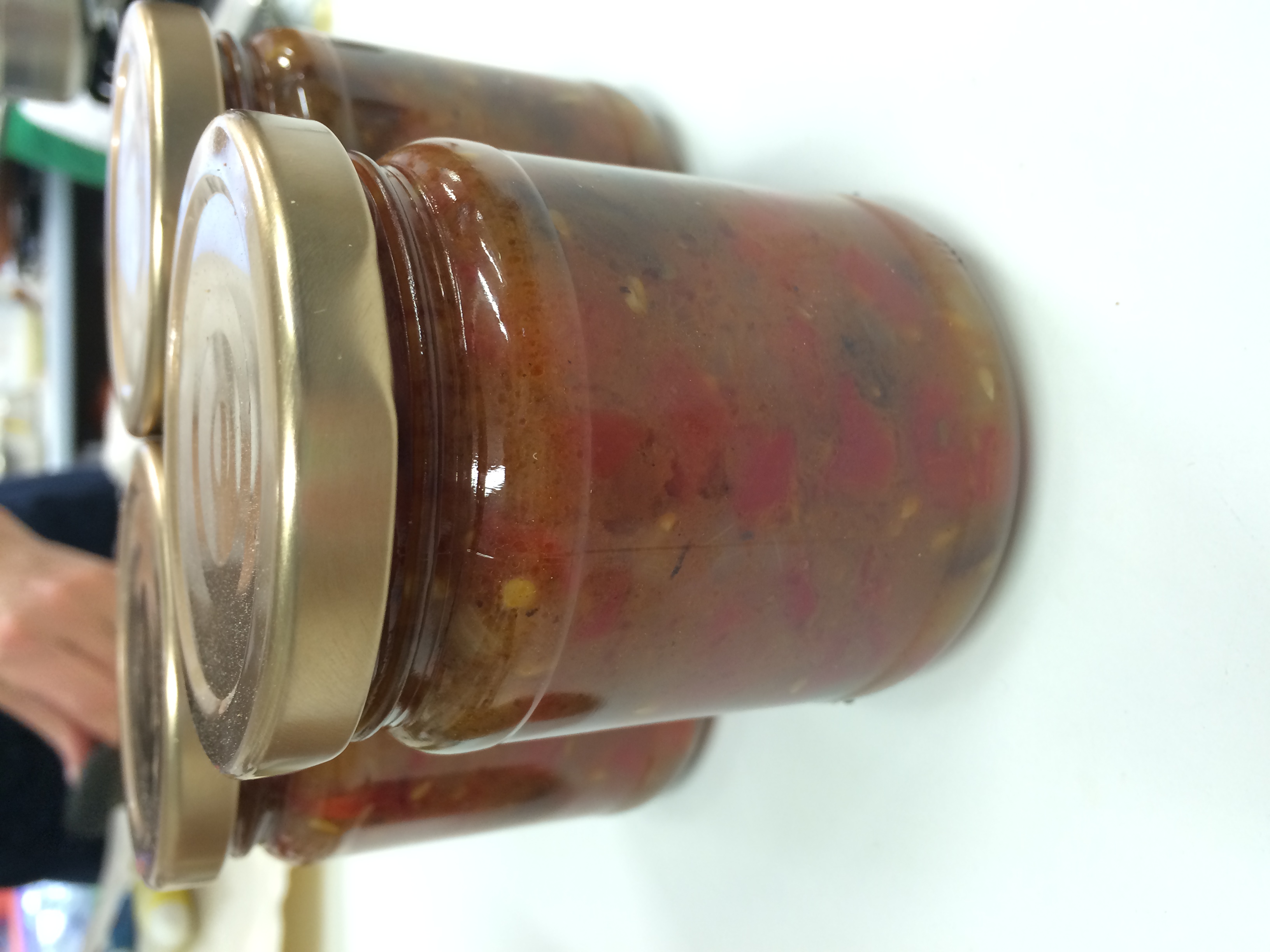 On Saturday morning Tim Allen, Darina's husband, was nice enough to meet a couple of us in the kitchens to practice our bread making. Tim actually has a book about bread making and is so knowledgeable about the process. We focused a lot on technique because every bread is a bit different. I made a brown soda bread which is very traditional to Ireland mainly because of the wholemeal flour that is used. I actually think this is the hardest bread we've learned to make despite the fact that it is so quick. Tim says that soda bread is an art while yeast bread is a science. The tricky thing about soda bread is that in order to make the bread light and airy, you need to handle it as little as possible which is quite a skill. I also made some steamed buns out of white yeast dough and worked on molding my sourdough bread. Lastly we made pasta! This was a really amazing morning. Tim is so good at explaining the techniques behind everything and I was able to learn so much from him. It was nice to be able to focus on one specific thing at a time rather than running around in the kitchen to try to finish on time like I normally do.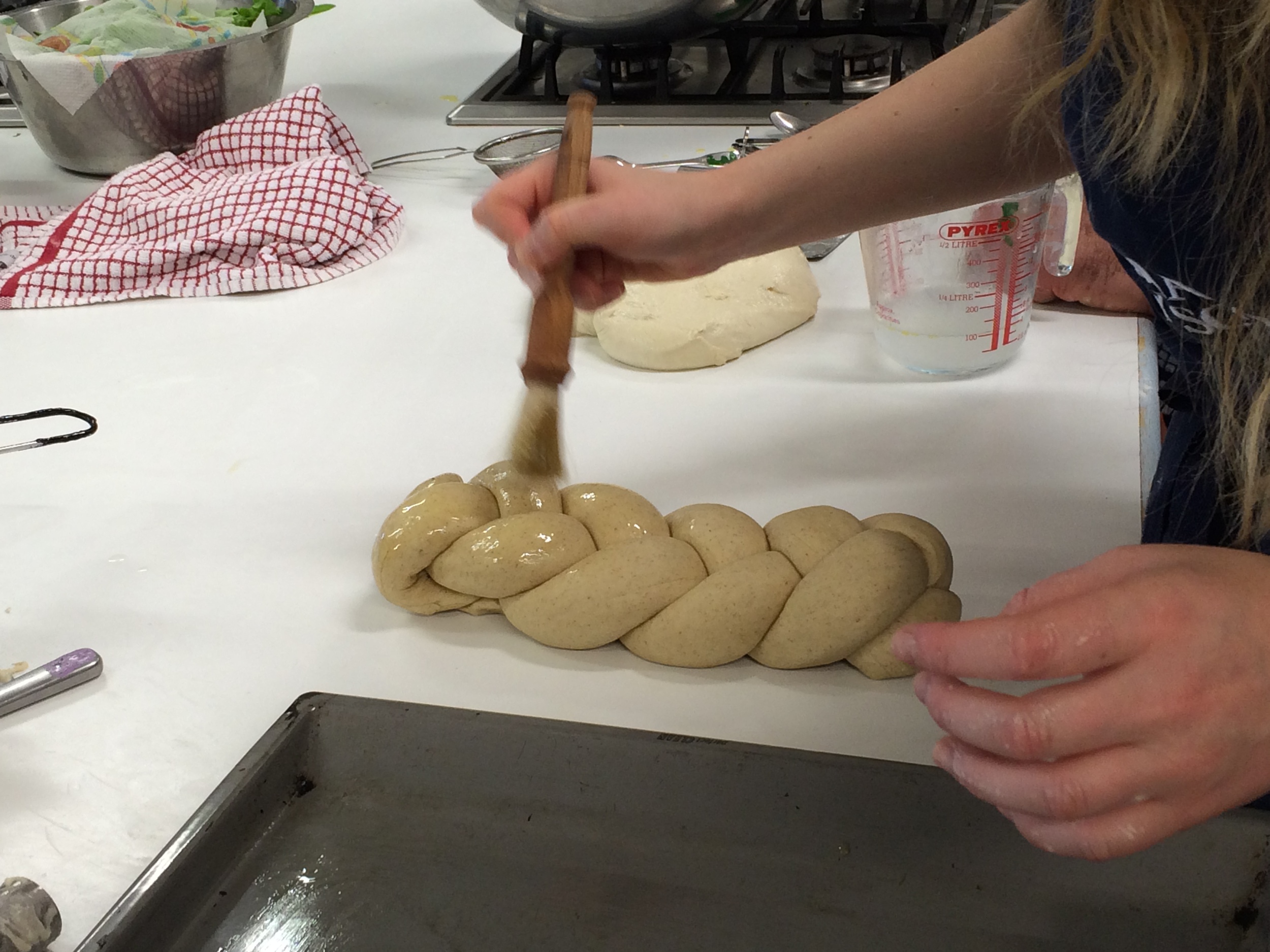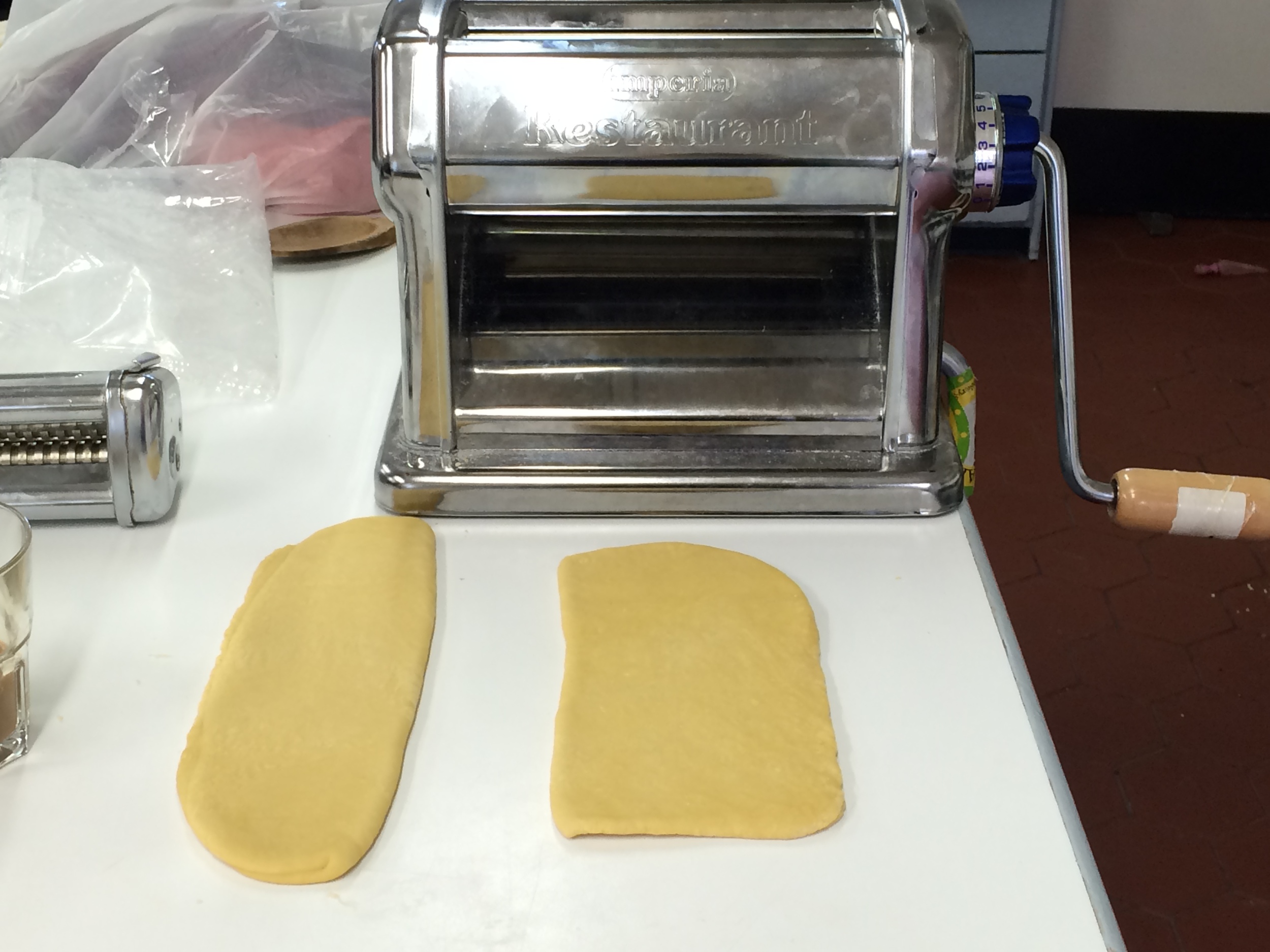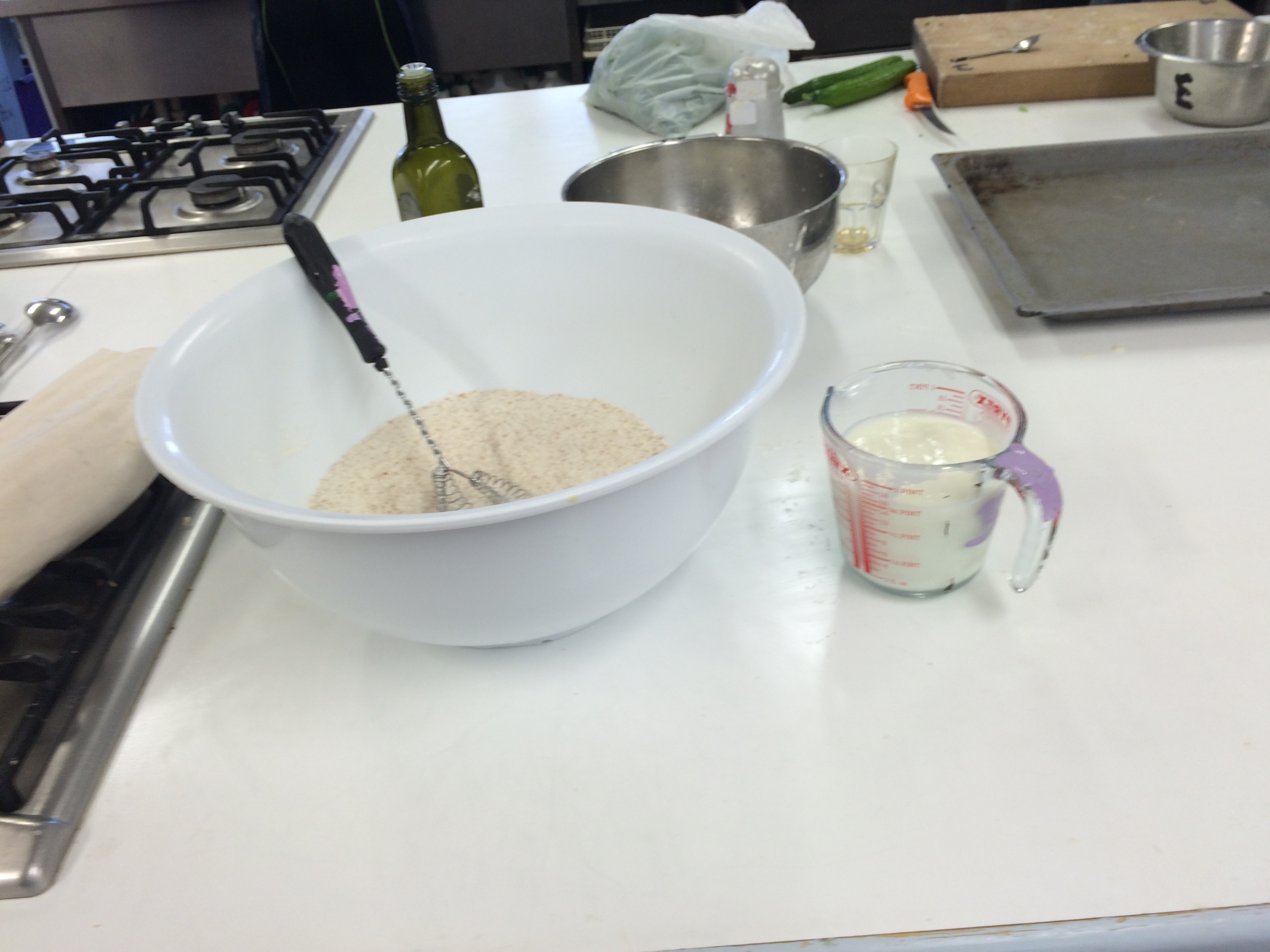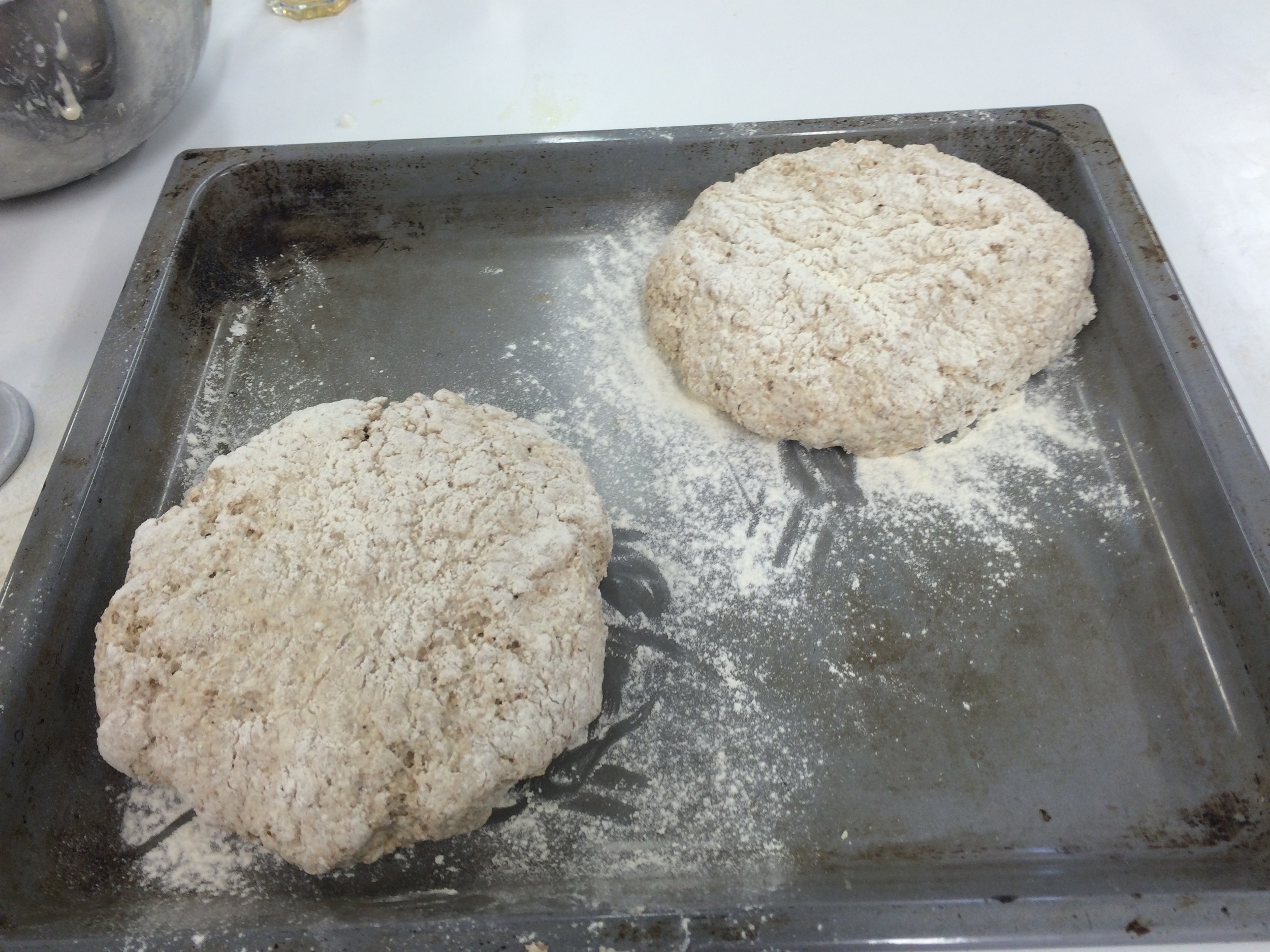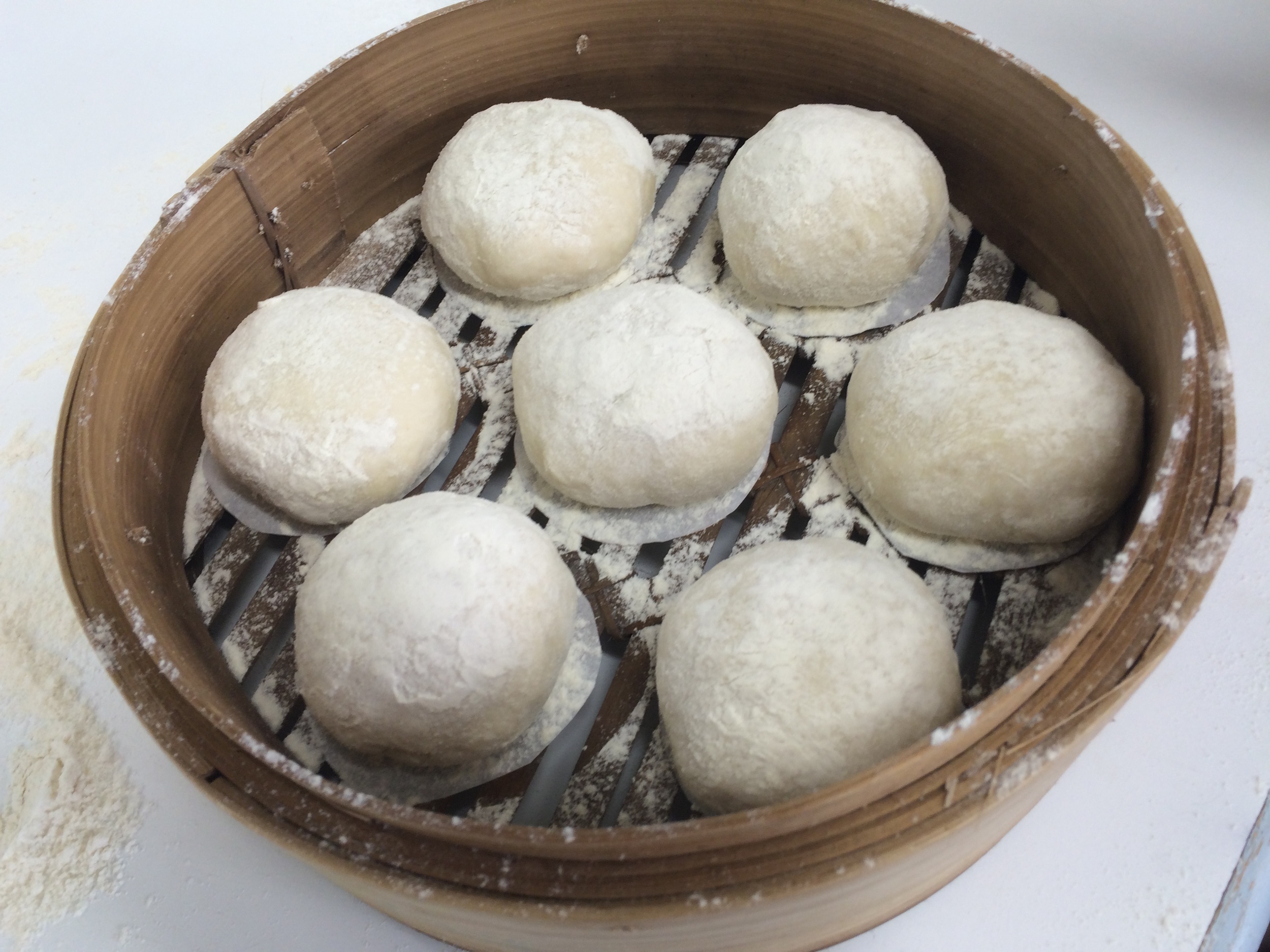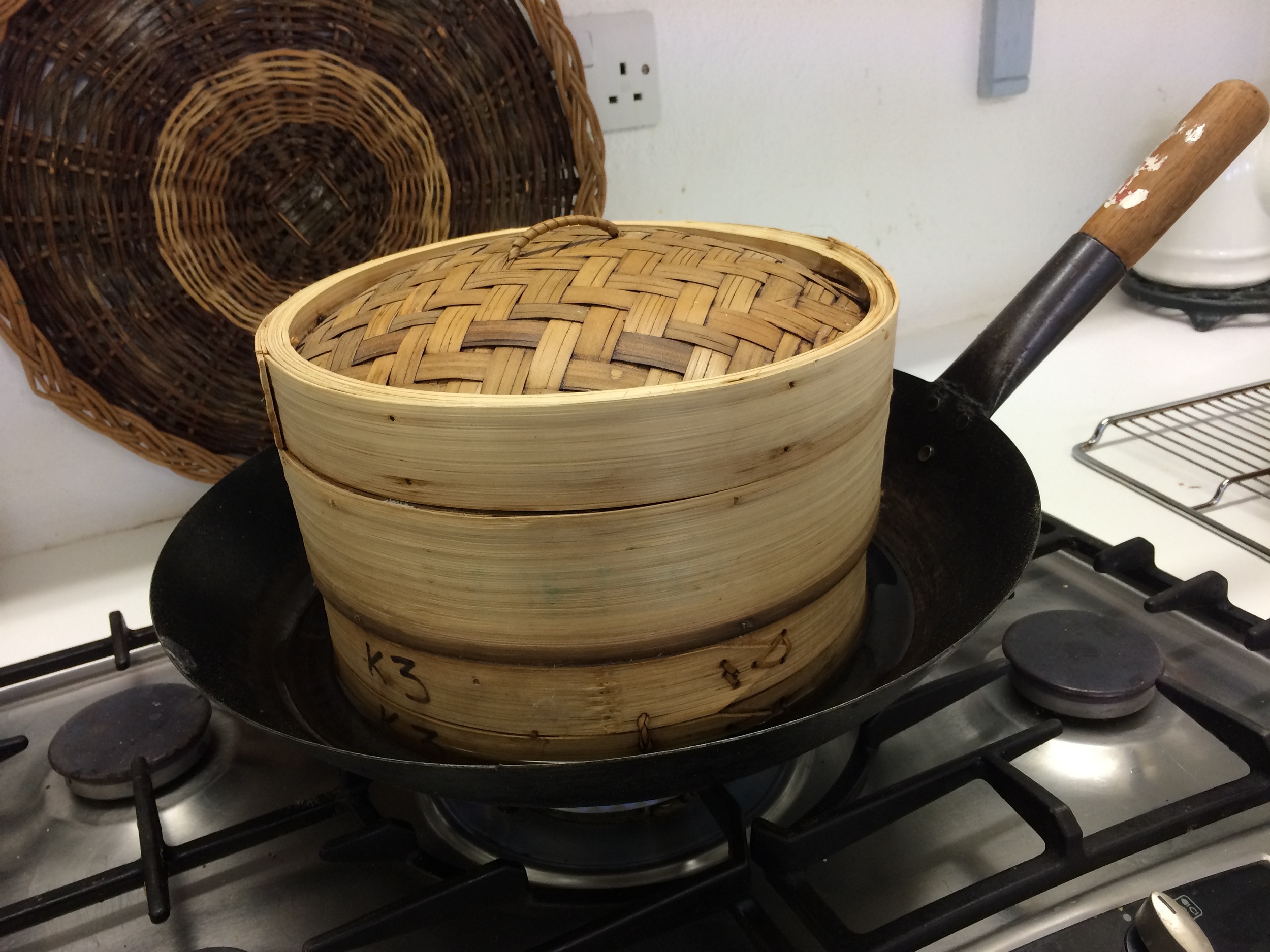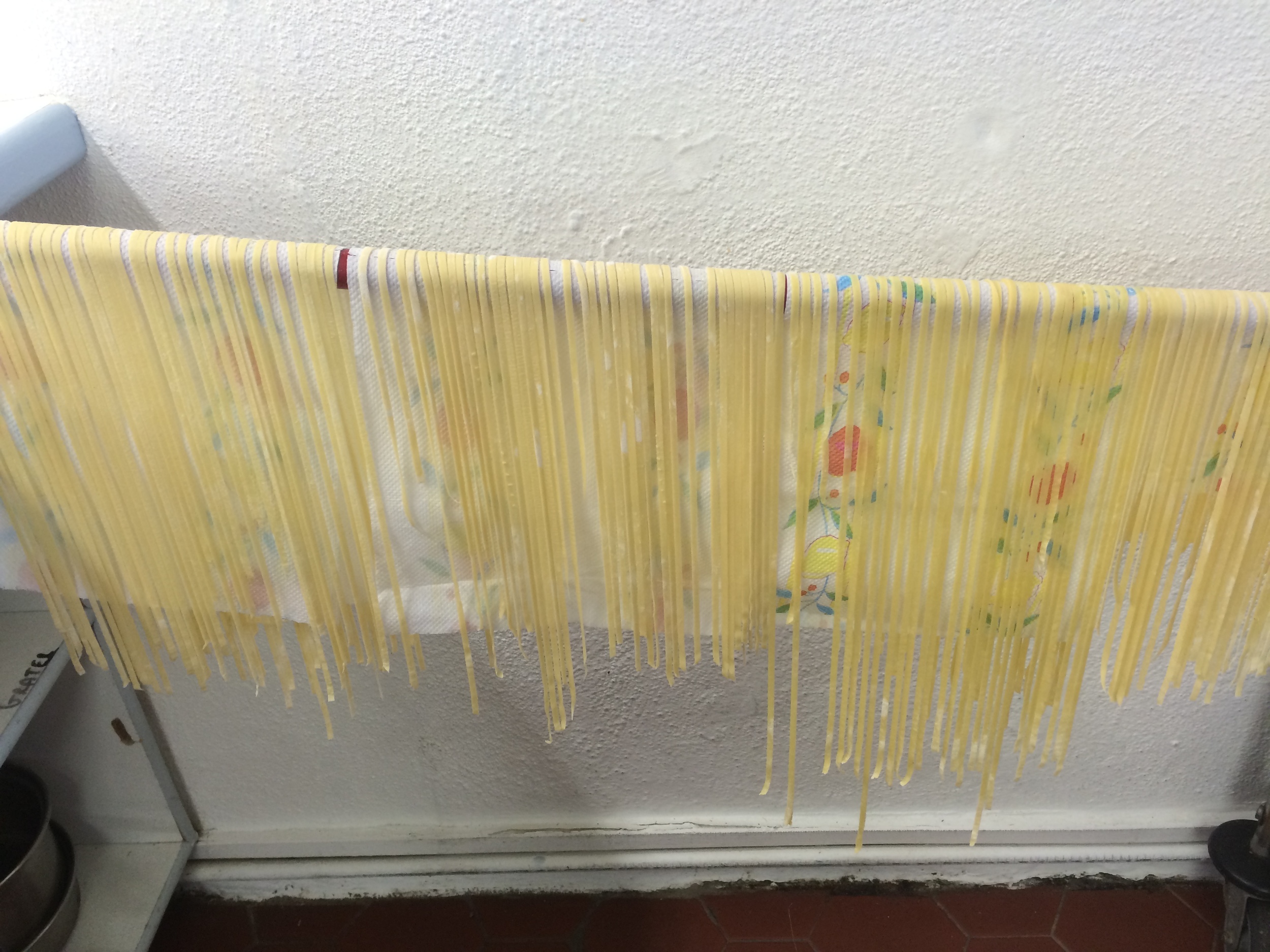 After my carbo loaded morning, Lexi and I went on a run to the beach then walked the long way home by the water. Check out the pics! They are a bit repetitive but the sunset was so incredible that I can't help but post them all. What am I going to do when this isn't my backyard??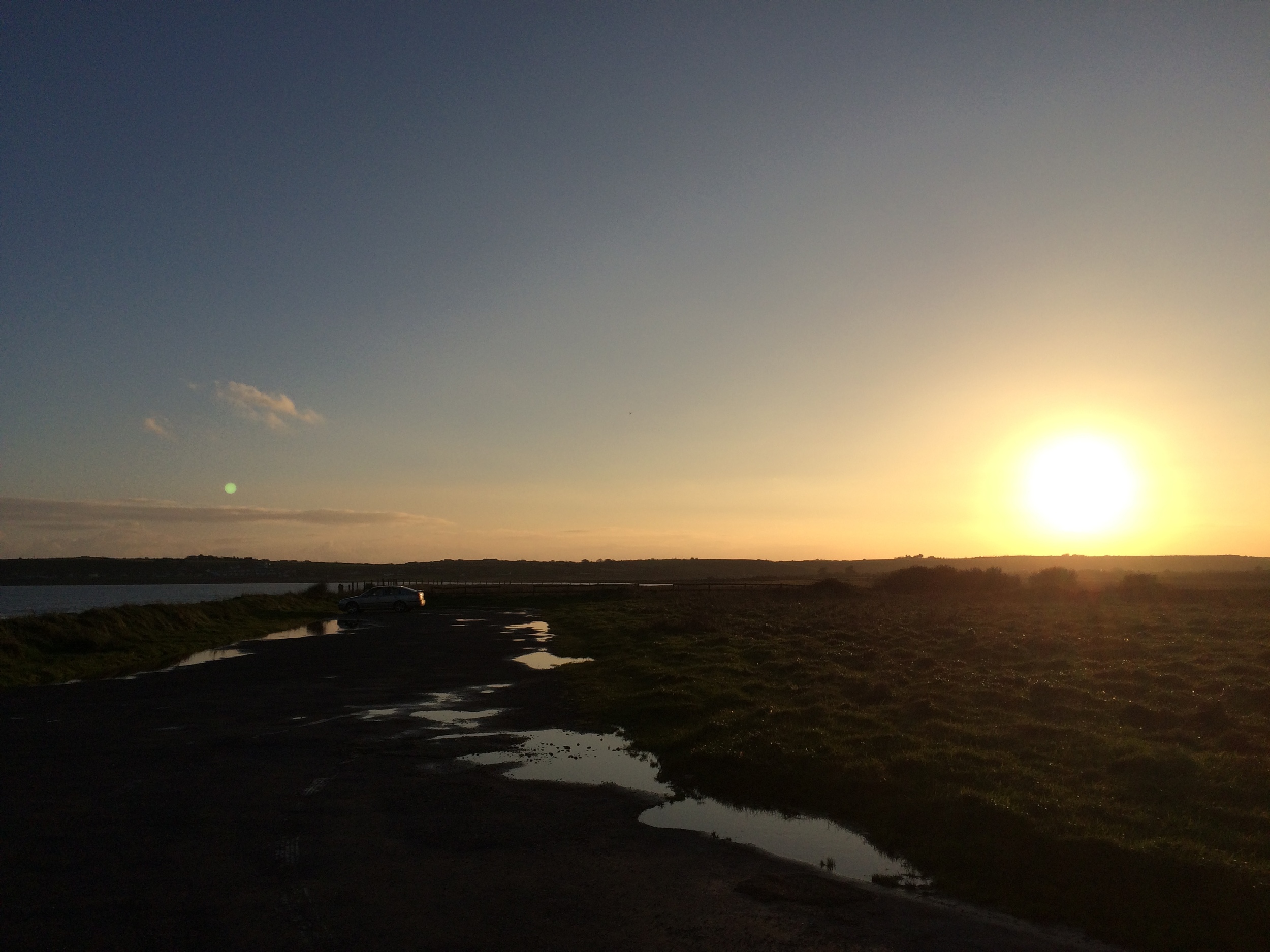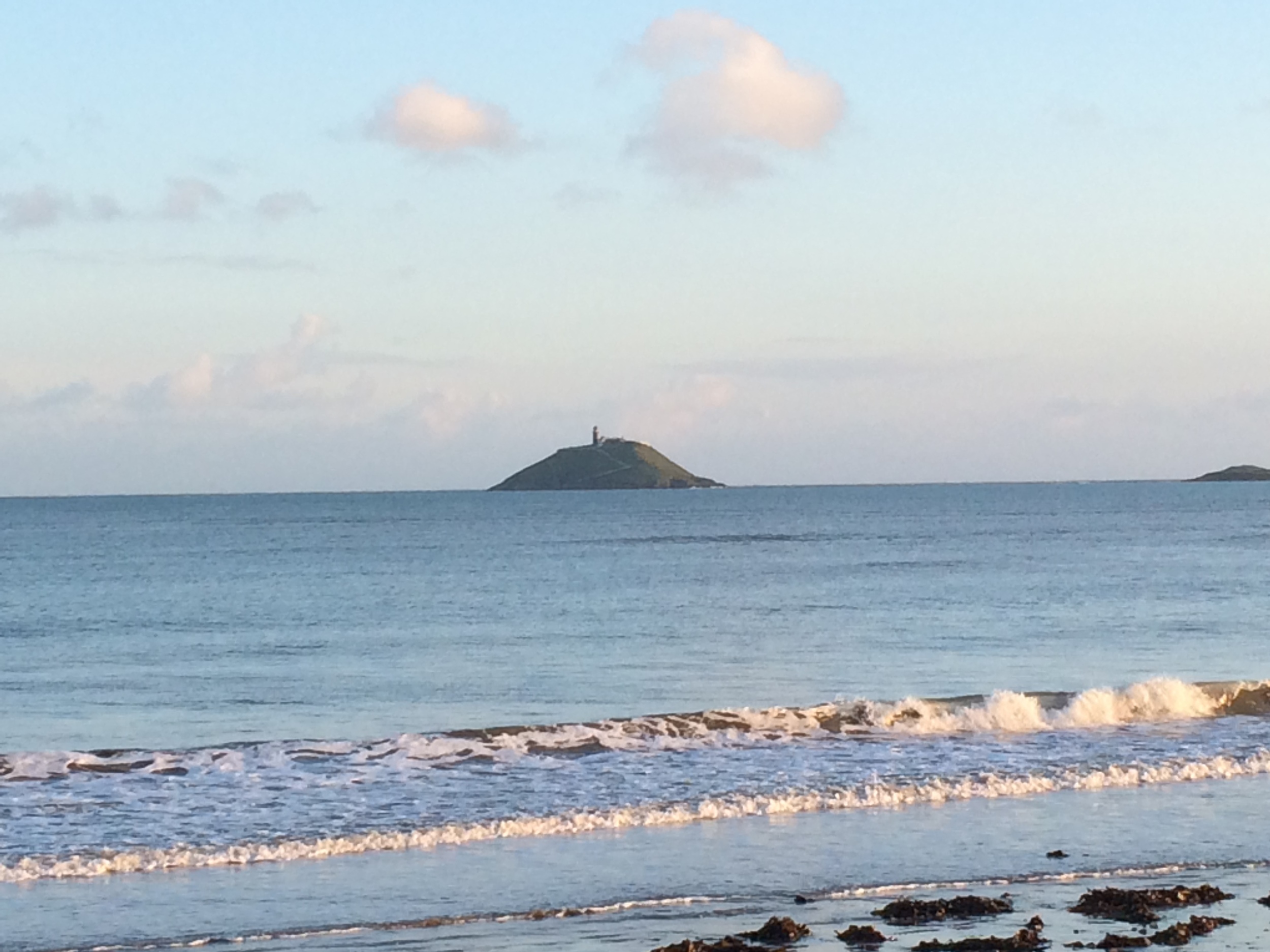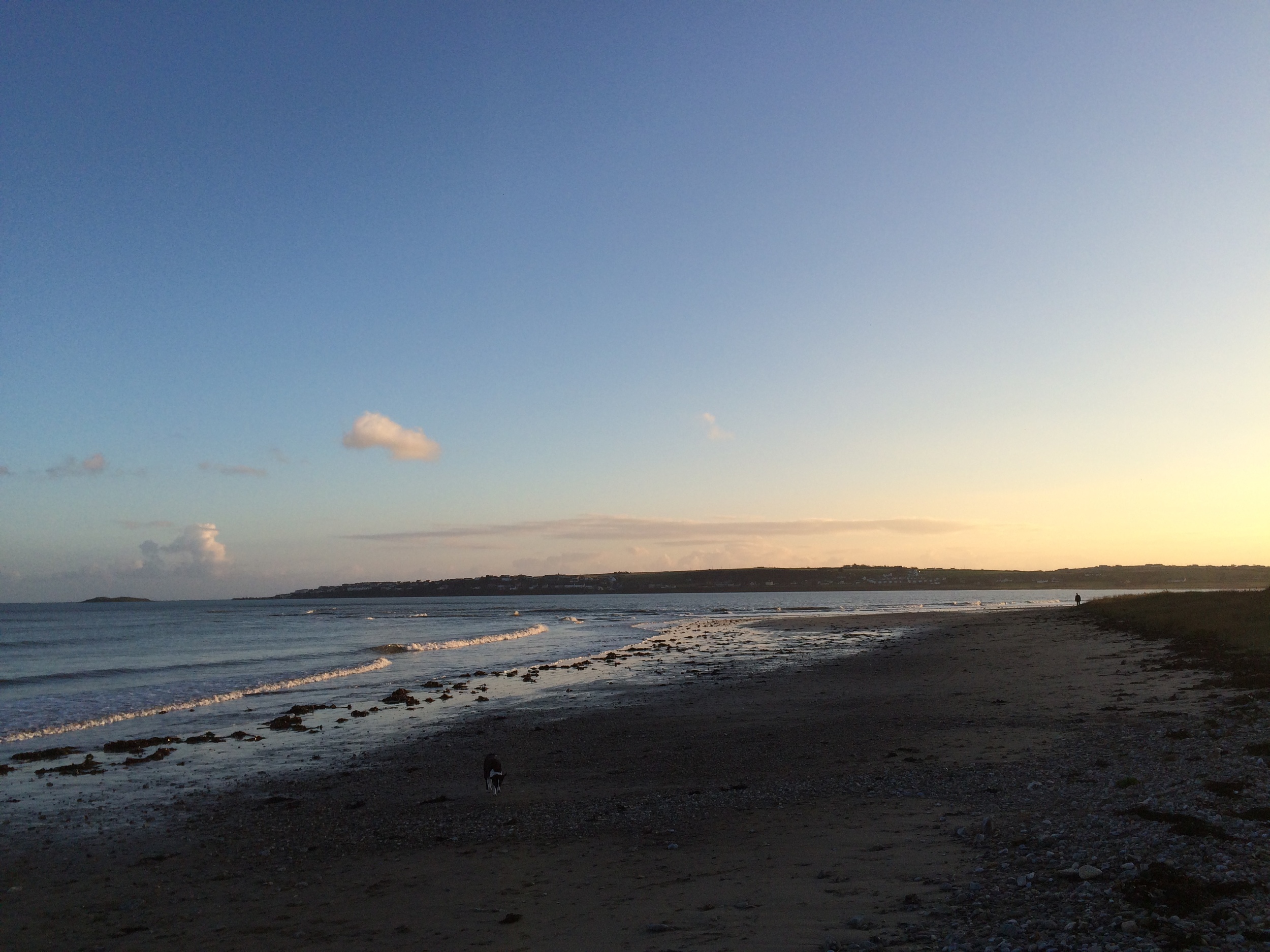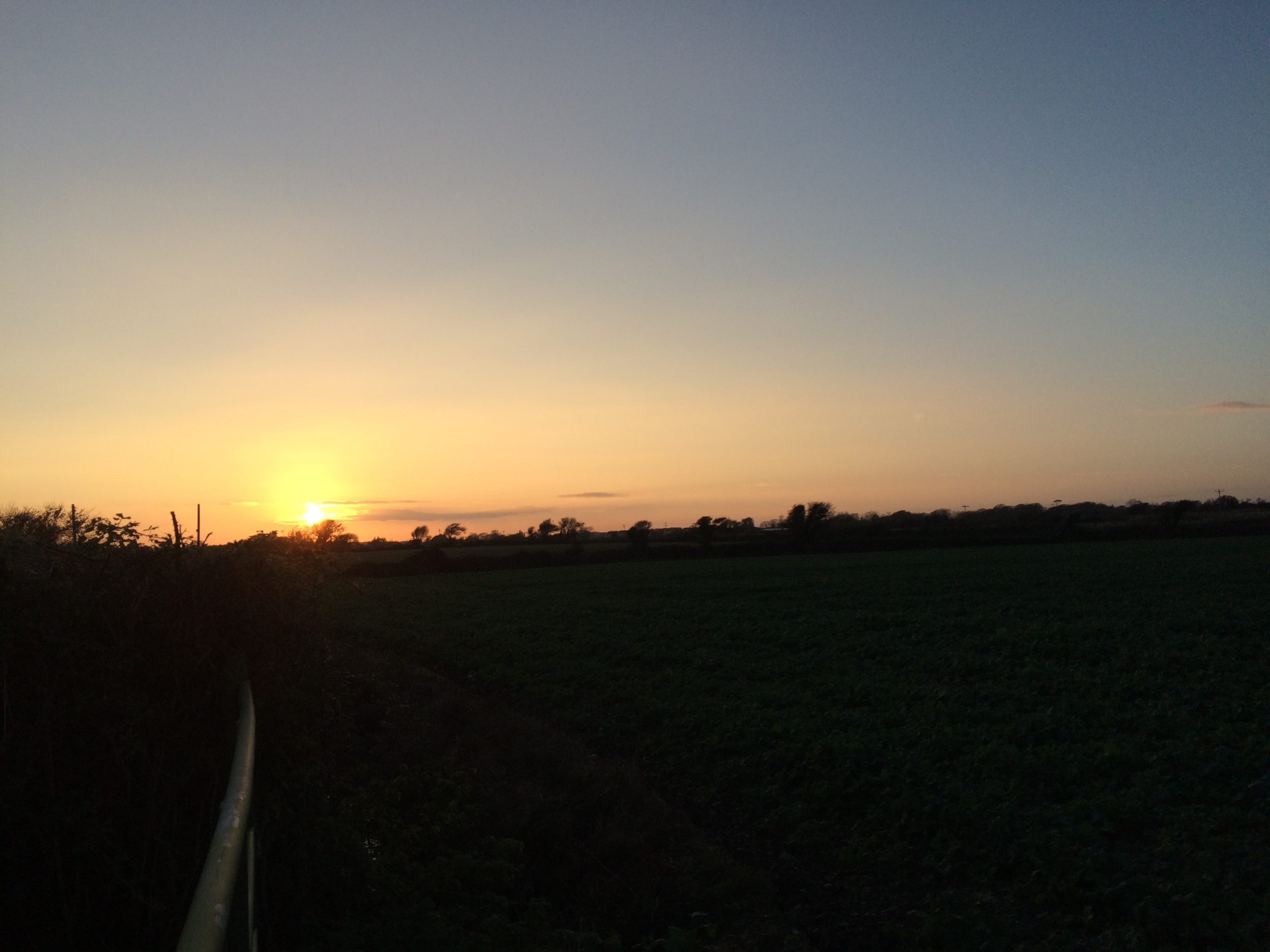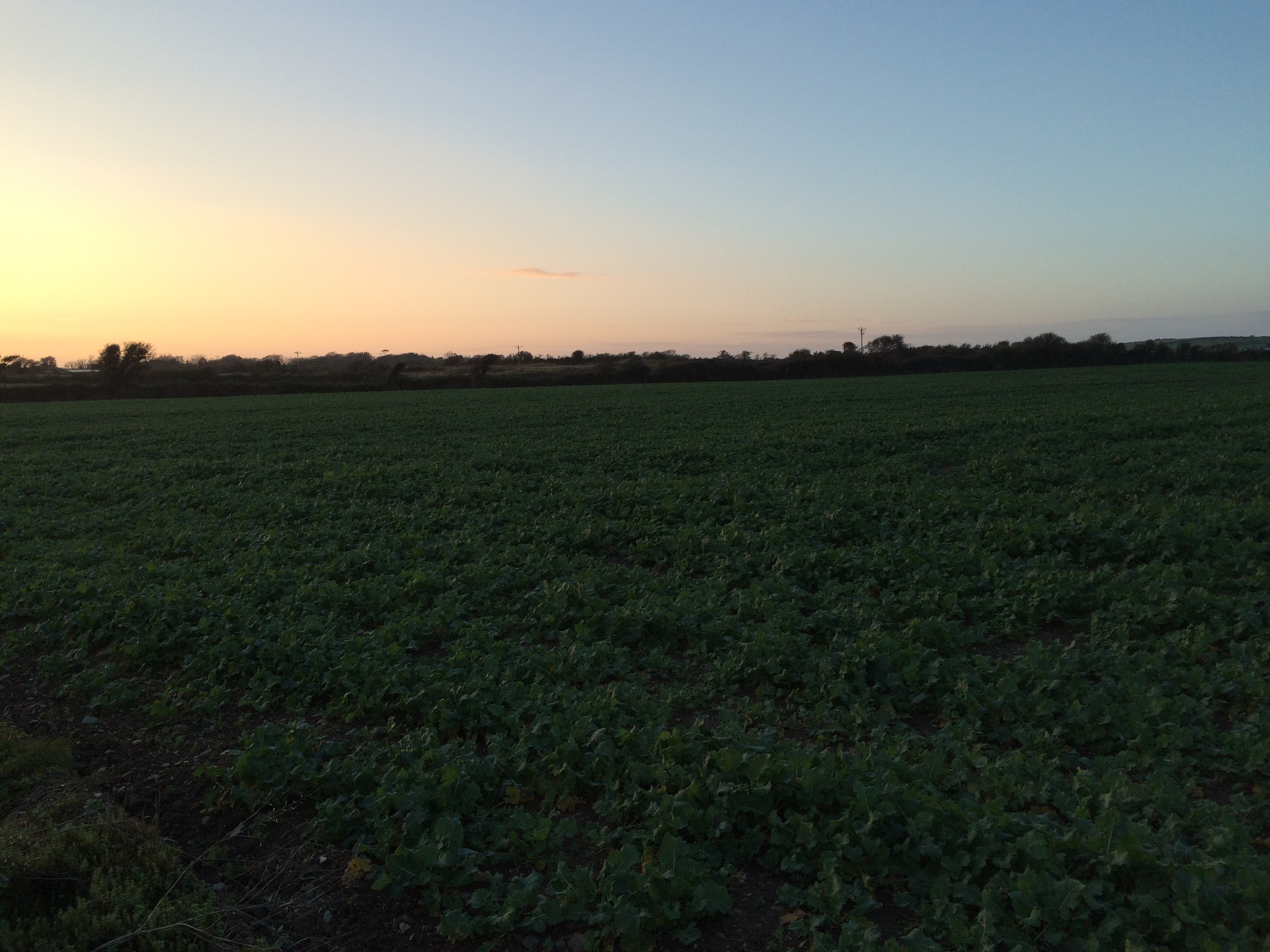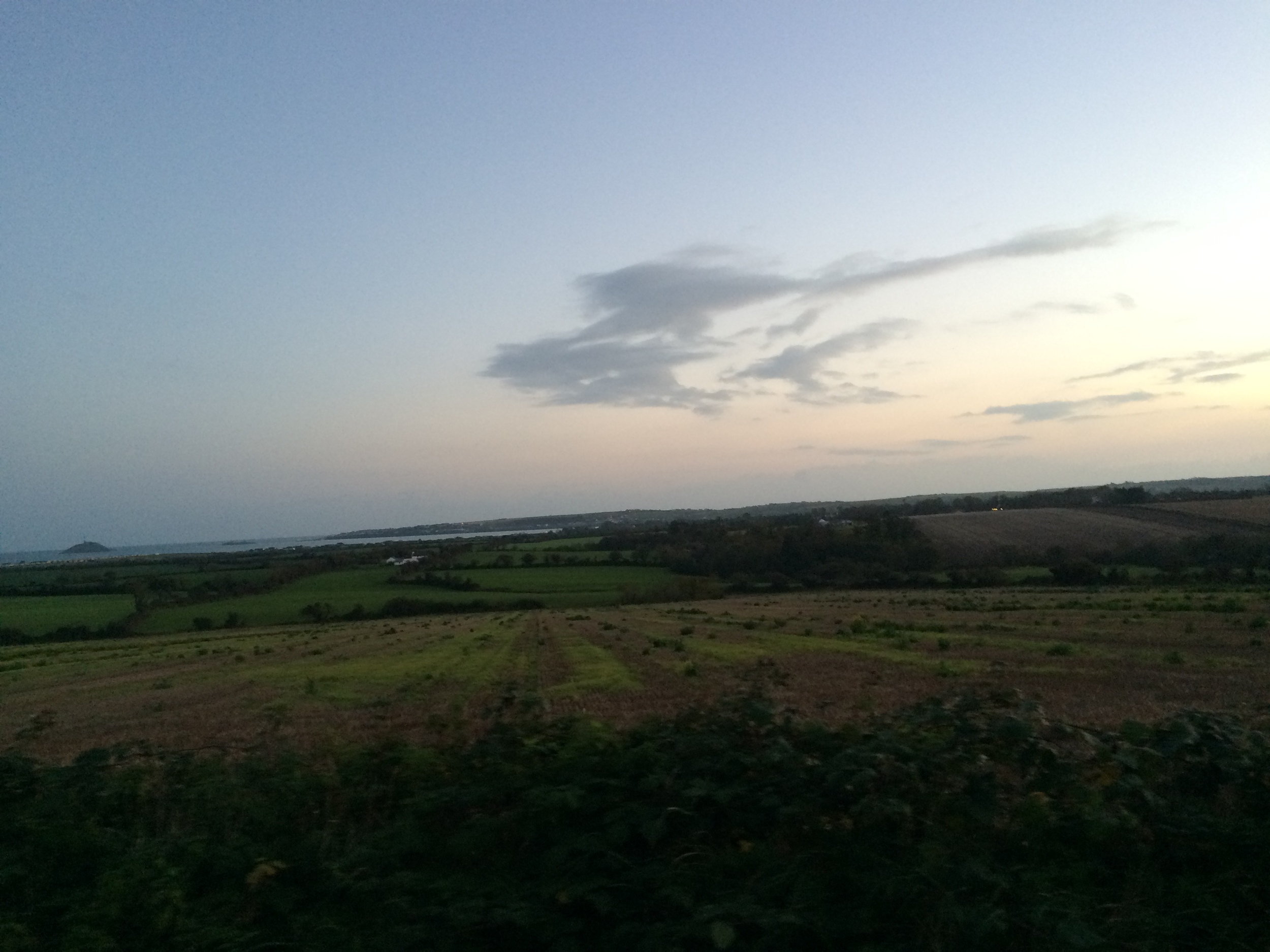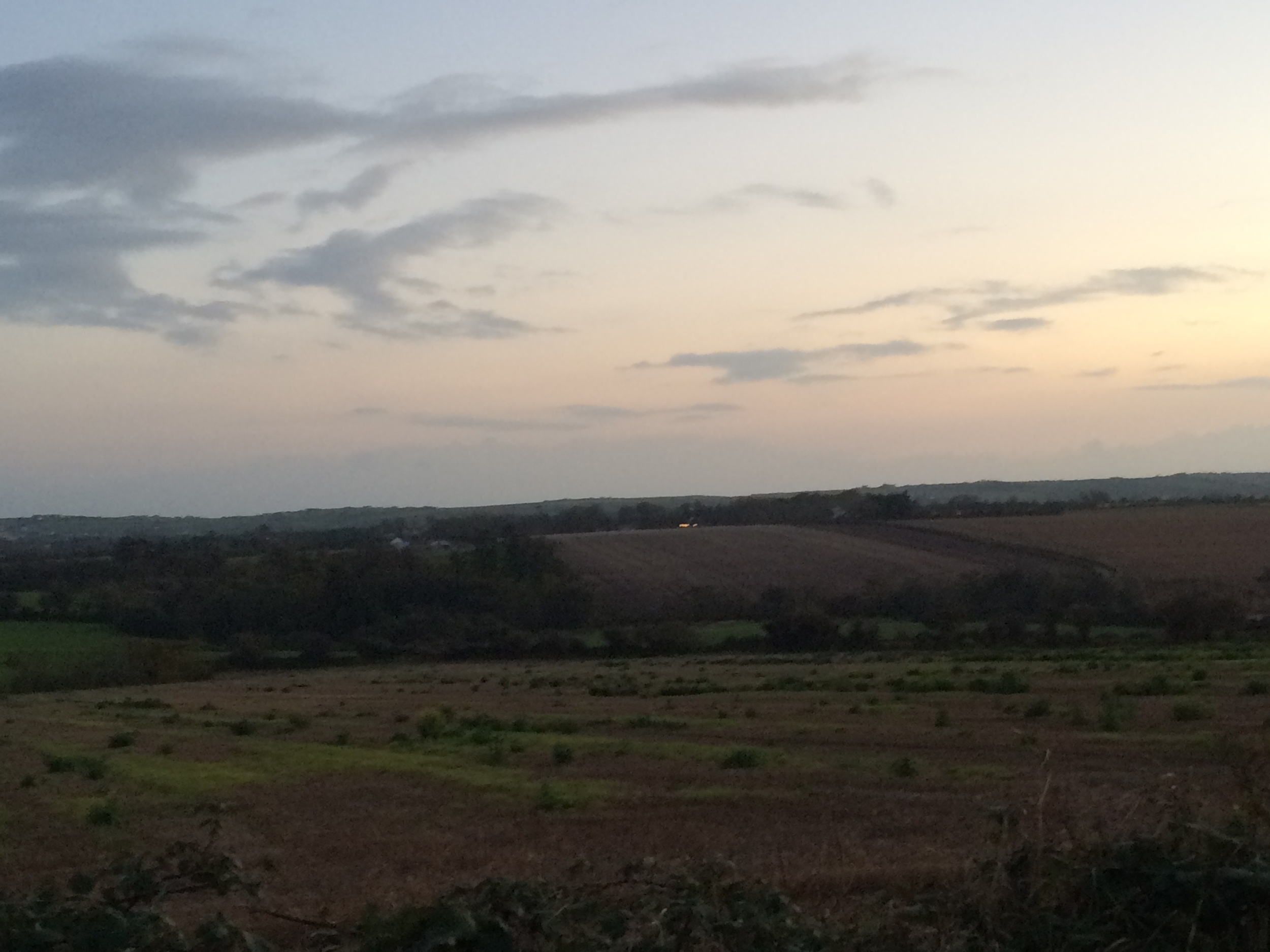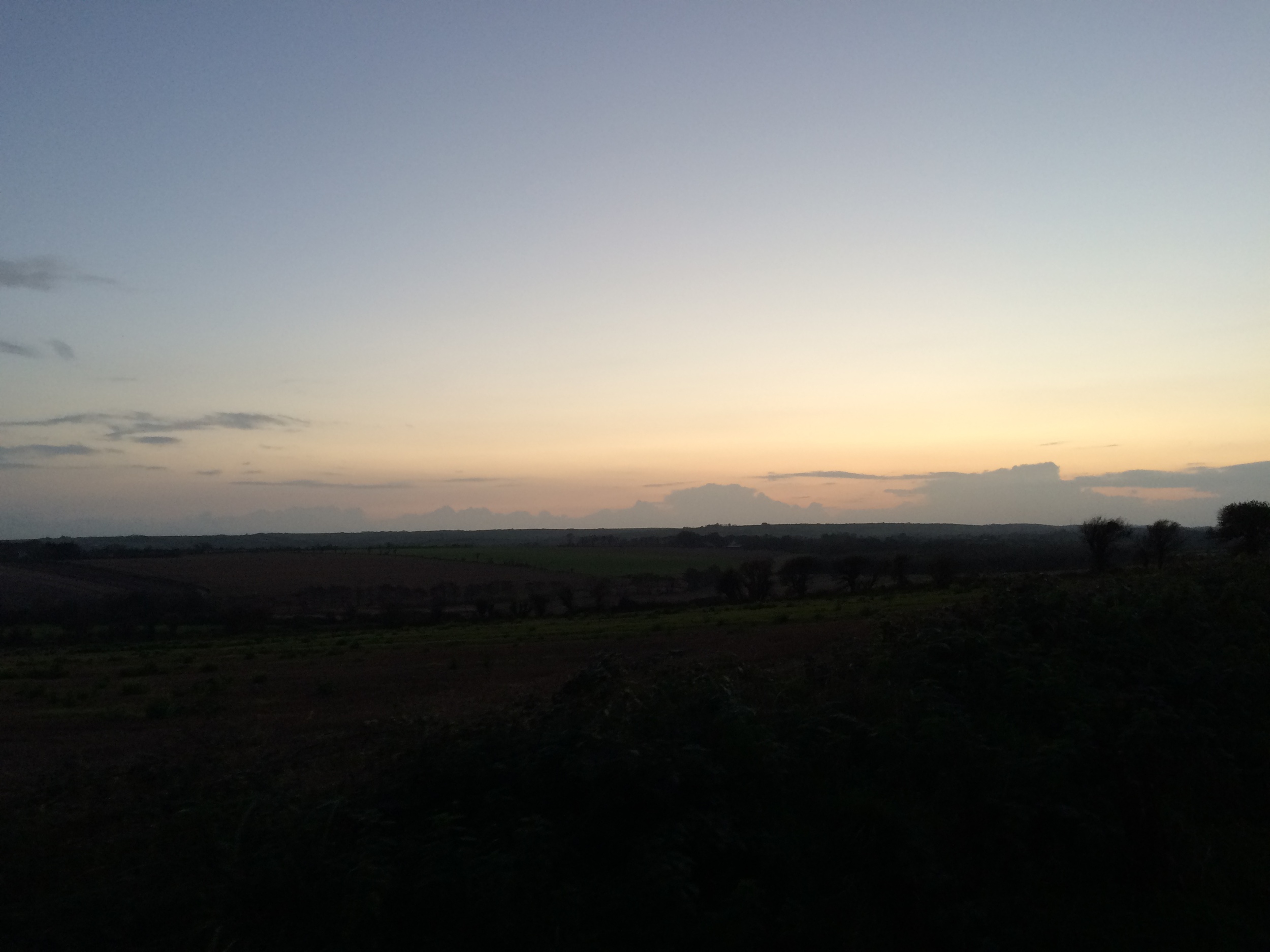 On Saturday night Lexi and I went to dinner at the Greenhouse which is attached to Sage. Our house is currently full of only carbs so we decided we needed some protein in our lives. We also felt it was appropriate to reward ourselves for our long run. They serve small plates at the Greenhouse so we ordered the sharing platter and some delicious desserts.
That's a wrap for week 8! I've shared some more tips below as well as some pictures from the Ballycotton cliff walk that I did this morning. I'm very thankful for another great weekend filled with friends, food and beautiful weather. Now onto week 9!
Tips from the week:
-Have at least one heavy bottomed saucepan in your kitchen. It is much harder to burn something in them and they're invaluable when making certain things like caramel or praline. If it's good quality it will last forever!
-Seasonal foods for November are: Pears, apples, red cabbage, celery, pumpkin, butternut squash, broccoli, brussel sprouts, sweet potatoes, onions, celeriac, walnuts, guinea fowl, pheasant, rabbit, venison, goose
-Pork can take on lots of strong flavors – it loves sage, rosemary, thyme, cumin, coriander
-Tart sauces are good with fatty meats (like pork or duck).
-When stuffing a bird- the stuffing must be cold when it goes in (or else it creates a nice warm cavity for bacteria to flourish) and the stuffing must not completely fill the bird's cavity (or else the heat cannot circulate and the bird will not cook through).
-Sage and Rosemary tend to compete for center stage. Pick one!
-Dark chocolate is easier to work with than milk chocolate. It splits less because there is less cocoa butter in it.
-Adding a pinch of sugar to frozen peas (either in their cooking water or after they've cooked) can greatly enhance their flavor
-Hollandaise Sauce does not reheat well. If you make it ahead of time, keep it warm. Put the hollandaise in a Pyrex jug, and place the jug in a pot of warm, but not simmering, water. If the water keeps trying to simmer on you, use a heat diffuser mat. The sauce will sit happily for a number of hours.