We don't say farewell, we say cheerio!
It is with great sadness and slightly tighter fitting pants that I write my final post in Ireland. But not to worry my sweeties! The blog will live on in some way, shape or form. Stay tuned for updates on that.
My final written exams went, um, well they went. Can you name 10 methods of preserving and give an example of each? I couldn't! Can you tell me what type of fire extinguisher to use for oil or petrol? Yep, me neither. I can, however, tell you all of the laws around food hygiene and food safety…in Ireland. Fab. I can also tell you the symptoms and incubation periods of salmonella, e. coli, campylobacter, staph and botulism. So there's that. Moving on.
After eight hours of exams we all scurried back to our cottages to pack and get dolled up for the big farewell dinner. Everyone put on their cocktail attire and we met at 6:30 for a celebratory glass of champagne to start the evening. People kept making comments about how nice everyone looked then we all came to the conclusion that maybe our chefs uniforms were just so unattractive that it was only possible to go up from there. Scury.
The teachers and Rory had been busy all day cooking up a feast for the students and turning the dining room into a winter wonderland. They had a string band playing in the sunroom and all the rustic scenery you might expect from Ballymaloe. Rory is always in charge of the farewell dinner so we knew we were in for a treat. The menu started with a lentil and parsley soup with crème fraiche. Followed by braised lamb shoulder with aioli, tangled winter vegetables and of course, potatoes. The dessert was a caramel chocolate mousse with laced nougatine. True to Rory form, everything was fantastic and 'absolutely delicious'. As the evening went on, several students and teachers gave toasts, read poems they had written, gave out class superlatives and even did a little singing. It was grand. They also gave out prizes for getting high scores on the wine exam and I actually got the highest score in the class! My prize was a bottle of champagne that I have to find a way to consume before I leave the country in about 12 hours. I feel as though I'm allowed to brag a bit about my wine grade given the fact that I quite possibly might have gotten the lowest score on my written exam. We actually don't get our scores back until February so until then I can sleep at night knowing that I passed something. Phew.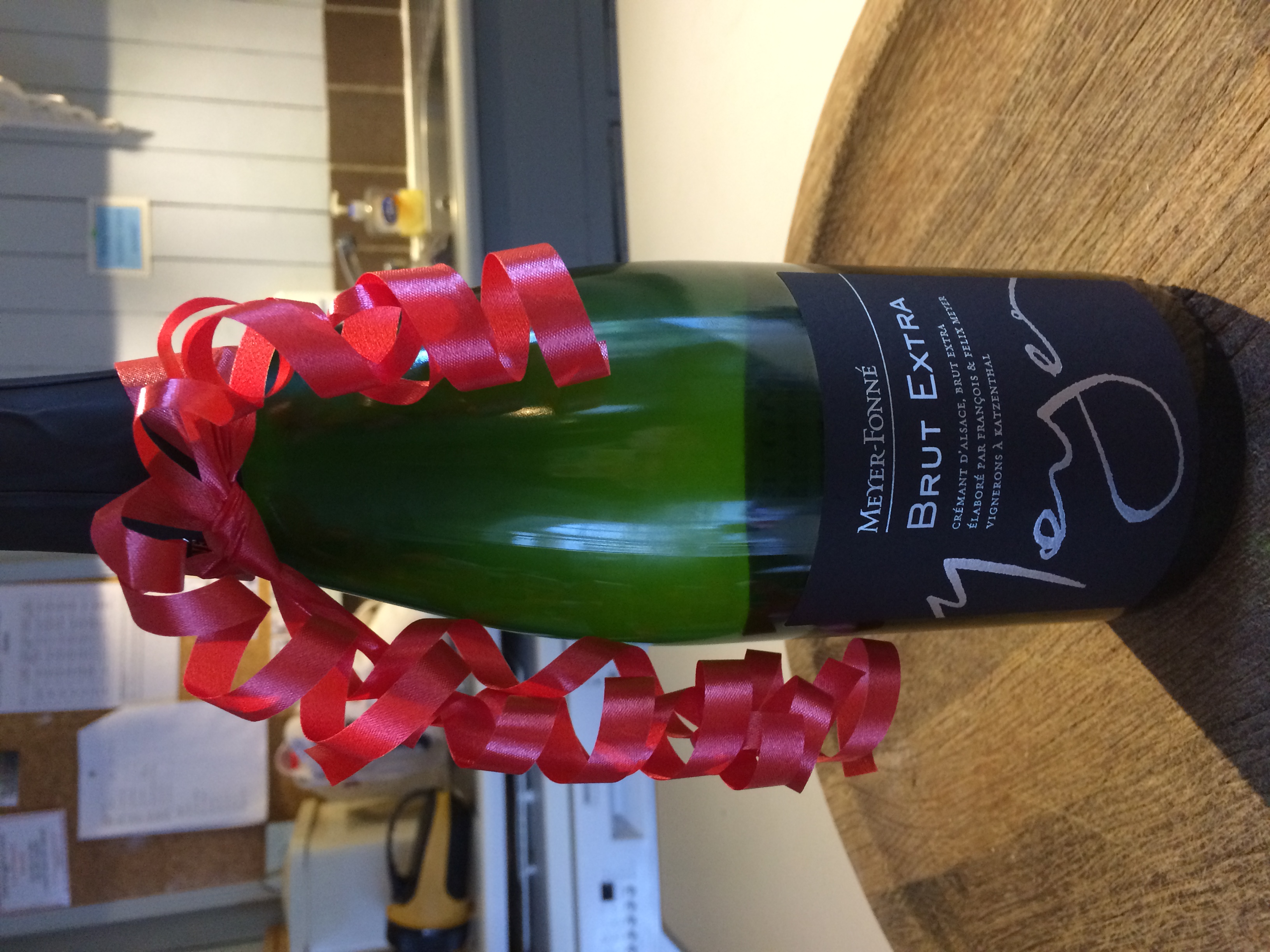 After dinner we all went to the Blackbird pub in Ballycotton for one last hoorah. Rachel, Darina and Tim all joined us there and we all had a great time dancing and reminiscing until the wee hours of the morning. I feel very cool that I can say I was dancing with Rachel Allen in a tiny pub in Ballycotton last night. She is just so fabulous it hurts.
Now that we've all parted ways and said our tearful goodbyes, reality is starting to set in that this little adventure of mine is suddenly coming to an end. Tim put it very well today when he said 'it's a good thing to have to leave a place when you don't want to because then you have the best possible memory of it and hopefully it will bring you back one day.' That's very true and certainly makes it a bit less sad to leave this amazing place that I've called home for the last twelve weeks.
I've learned so much more than I could have imagined, and not just about food and cooking. I've learned that age is just a number and that friendships can be found in the most unlikely of places. I've learned to embrace cultural differences and learn from them rather than dismiss them. I've learned that traveling alone is a truly invaluable experience. I've learned that the seemingly scary and uncomfortable things are often the most rewarding. I've learned to be more comfortable in my own skin. I've learned to say yes. I've learned how much time it takes to have a blog! I've learned that it's never too late to make a change. I've learned that it's never too early to start checking things off your bucket list. I've learned to listen to myself. I've learned how to make cheese. I've learned how to milk a cow. I've learned that I want to learn more. And last but certainly not least, I've learned how to make a wonderful cup of tea!
I am sincerely grateful to all of you who have followed me throughout this journey. I appreciate it more than you know! I'll be taking a short blogging break to figure out the future of Kate Uncorked (myself and my blog…eek!) so in the words of Darina herself 'It's not farewell, just cheerio!' That's a wrap, y'all!