Tour de Jakarta
As I mentioned in my previous post, being in Singapore did not really feel like being in Asia. When I got to Jakarta, I was definitely in Asia. With a population of about 10 million, Jakarta is the most populated city in Southeast Asia and the 13th most populated city on earth. Despite the insane crowds and traffic, I did manage to have a rather cultural stay in Jakarta thanks to one of Lizzie's friends who was kind enough to set up a tour for me with a local tour guide.
My tour guide, Theresia, met me at 10am on Tuesday morning. She immediately wanted a selfie- yep, obsessed with Theresia. Theresia also never missed an opportunity to take a good picture so I would like to prepare you for an epic display of awkward tourist photos. Two of my personal faves are below:
First stop was the History Museum followed by the Puppet Museum. I loved the Puppet Museum. It's dedicated to Javanese wayang puppetry and shows collections from various regions in Indonesia. Theresia said that they very rarely perform plays with puppets anymore because people would much rather go see an Avril Lavigne concert. I would 100% opt for the puppets.
After the Puppet Museum we went to the National Monument. Apparently the President of Jakarta at the time it was built in 1961 visited Paris and wanted a monument comparable to the Eiffel Tower to commemorate the struggle for Indonesian Independence. Similar to the Eiffel Tower, we waited in line for about an hour to take the elevator up to the top as it only holds 11 people at a time.
After the National Monument it was time for a traditional Indonesian lunch of Soto Betawi with Theresia. Soto Betawi is a curry broth with chicken and vegetables that you pour over rice. It was delicious- not as sweet as the curry I usually eat. It had more of a turmeric influence in it.
After lunch it was time for more sightseeing. We walked through the Jakarta Cathedral, a Roman Catholic Church in Jakarta with neo-gothic style architecture.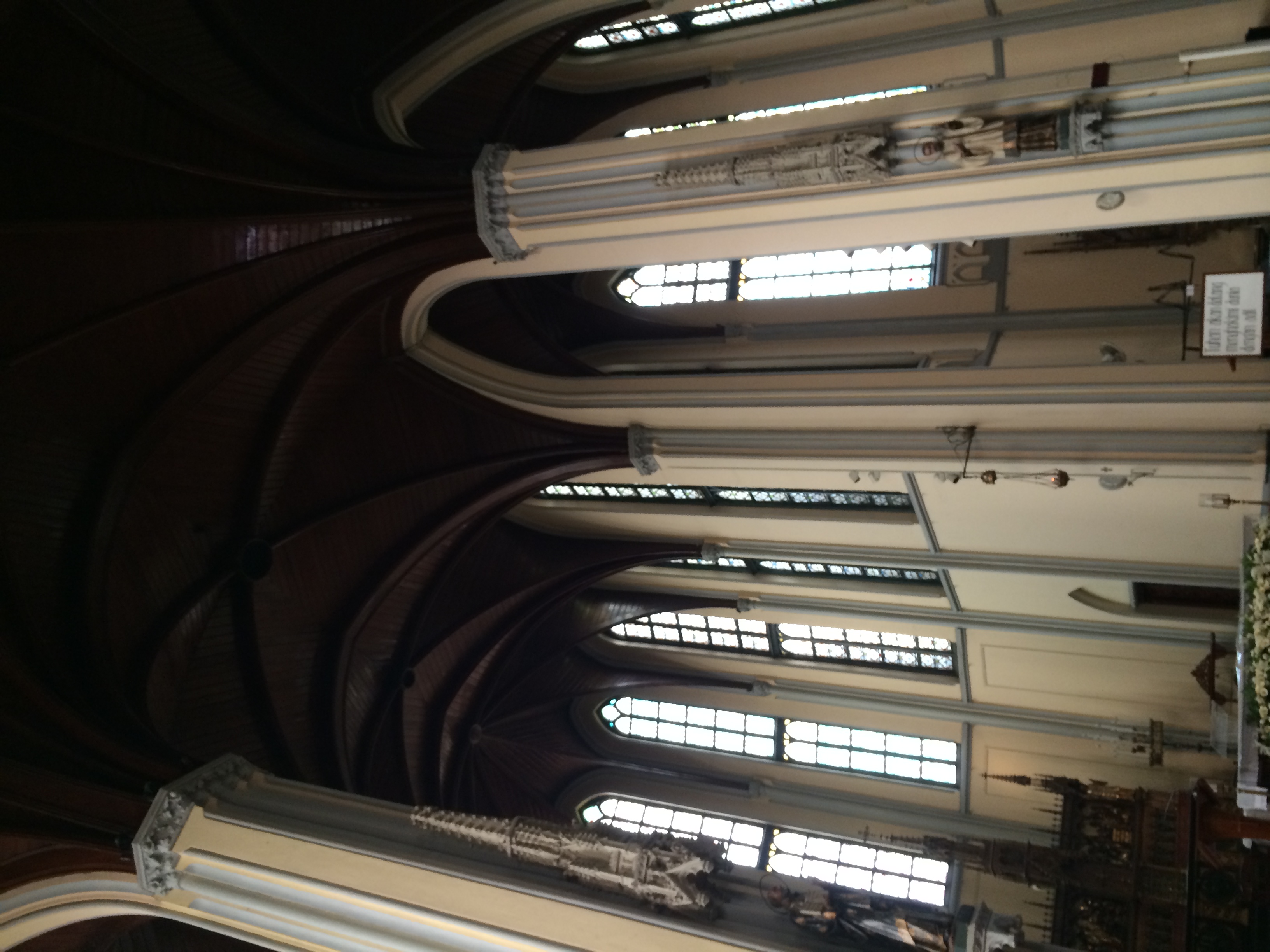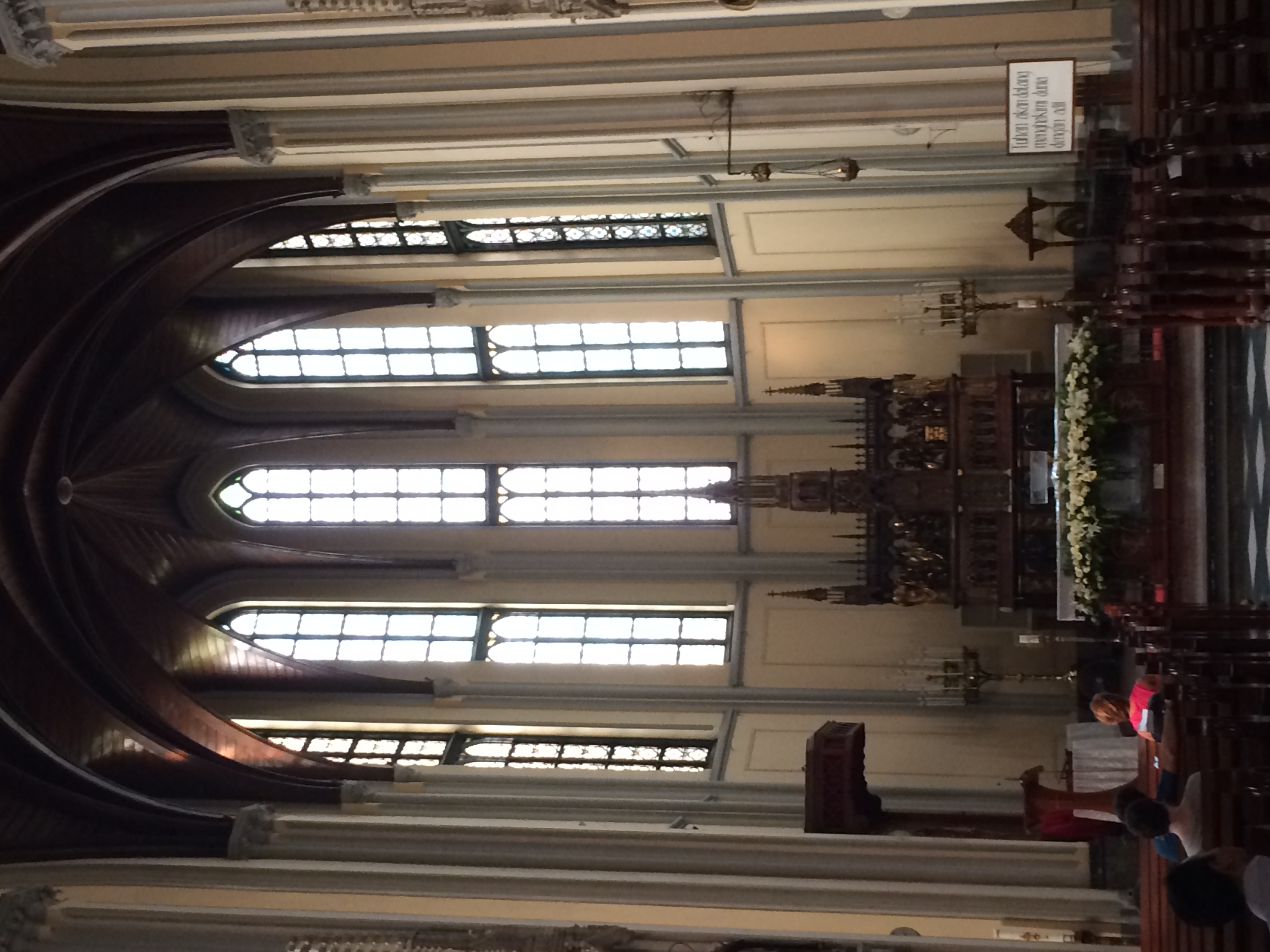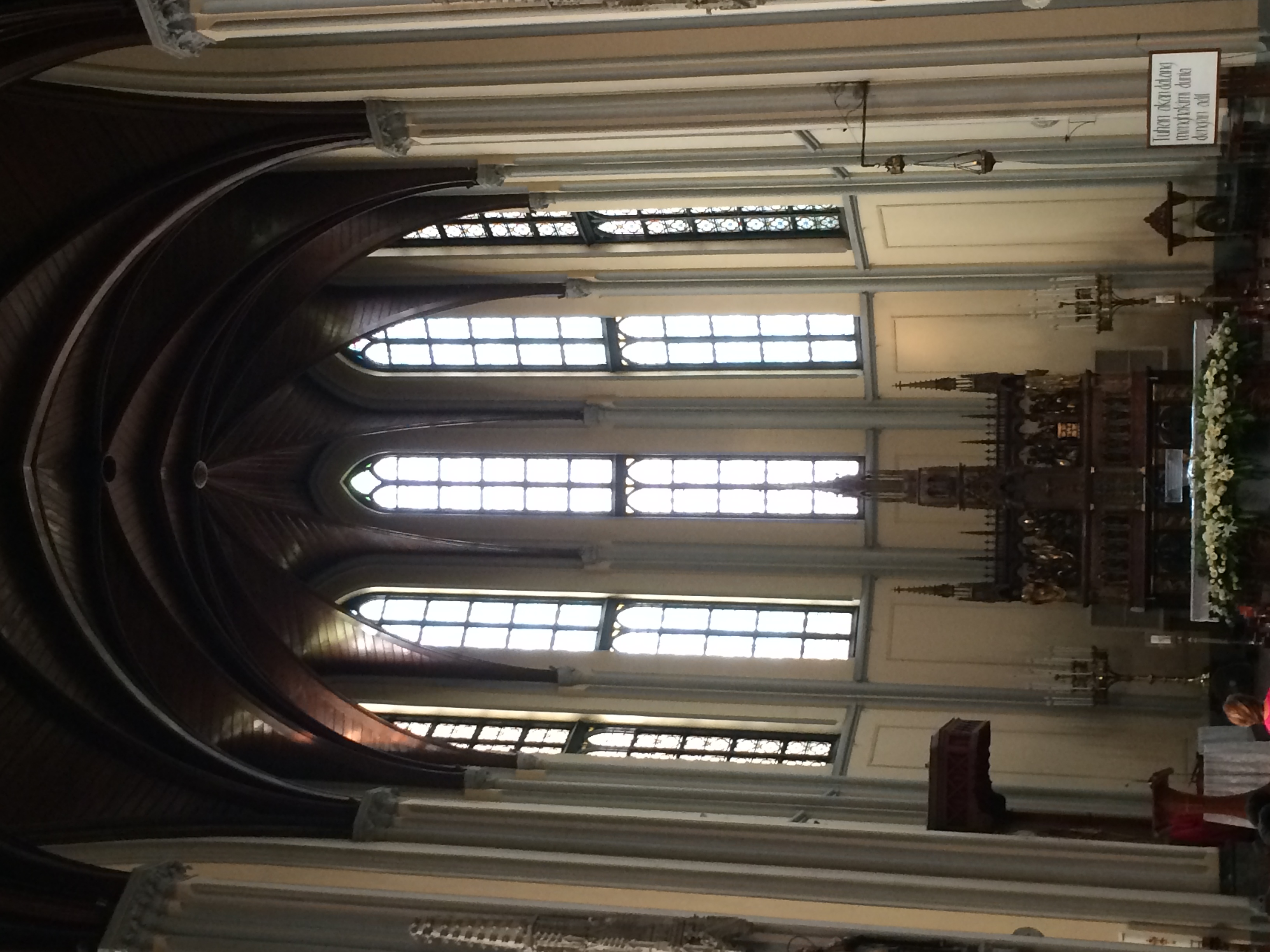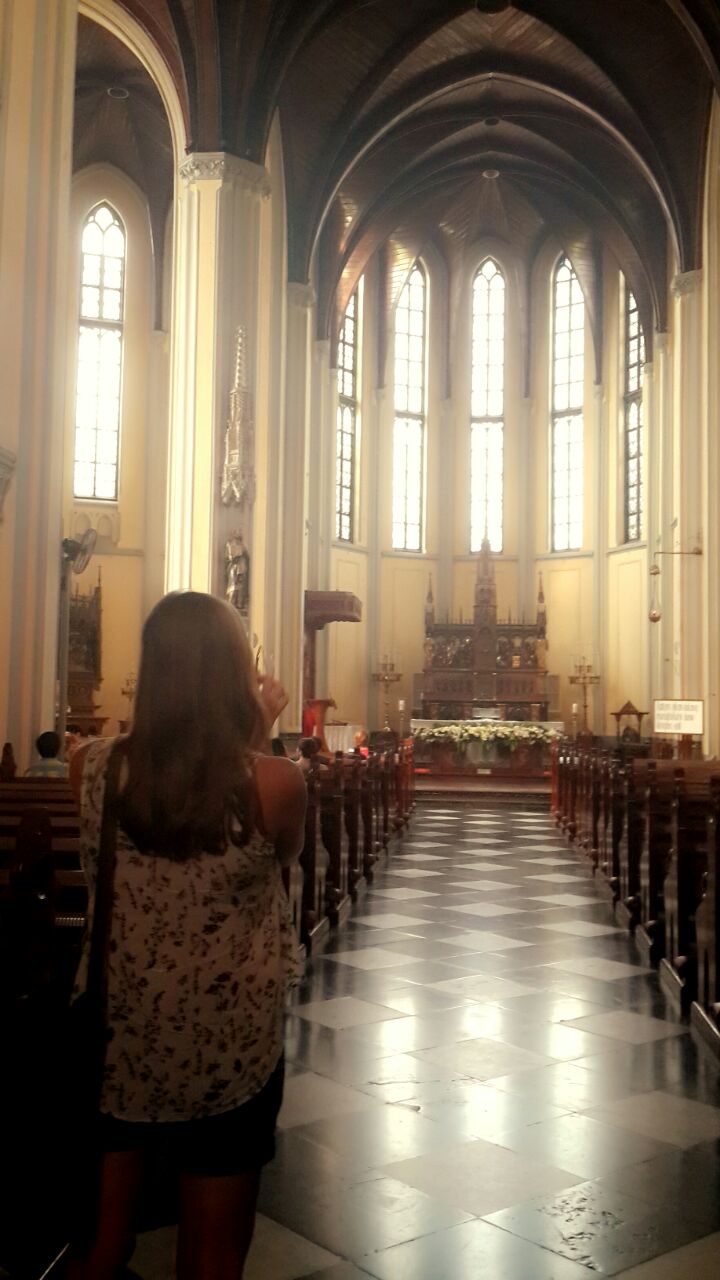 We then went across the street to the Istiqlal Mosque. The mosque was really amazing. It took 17 years to build and is the largest in Southeast Asia with the ability to hold a congregation of 120,000.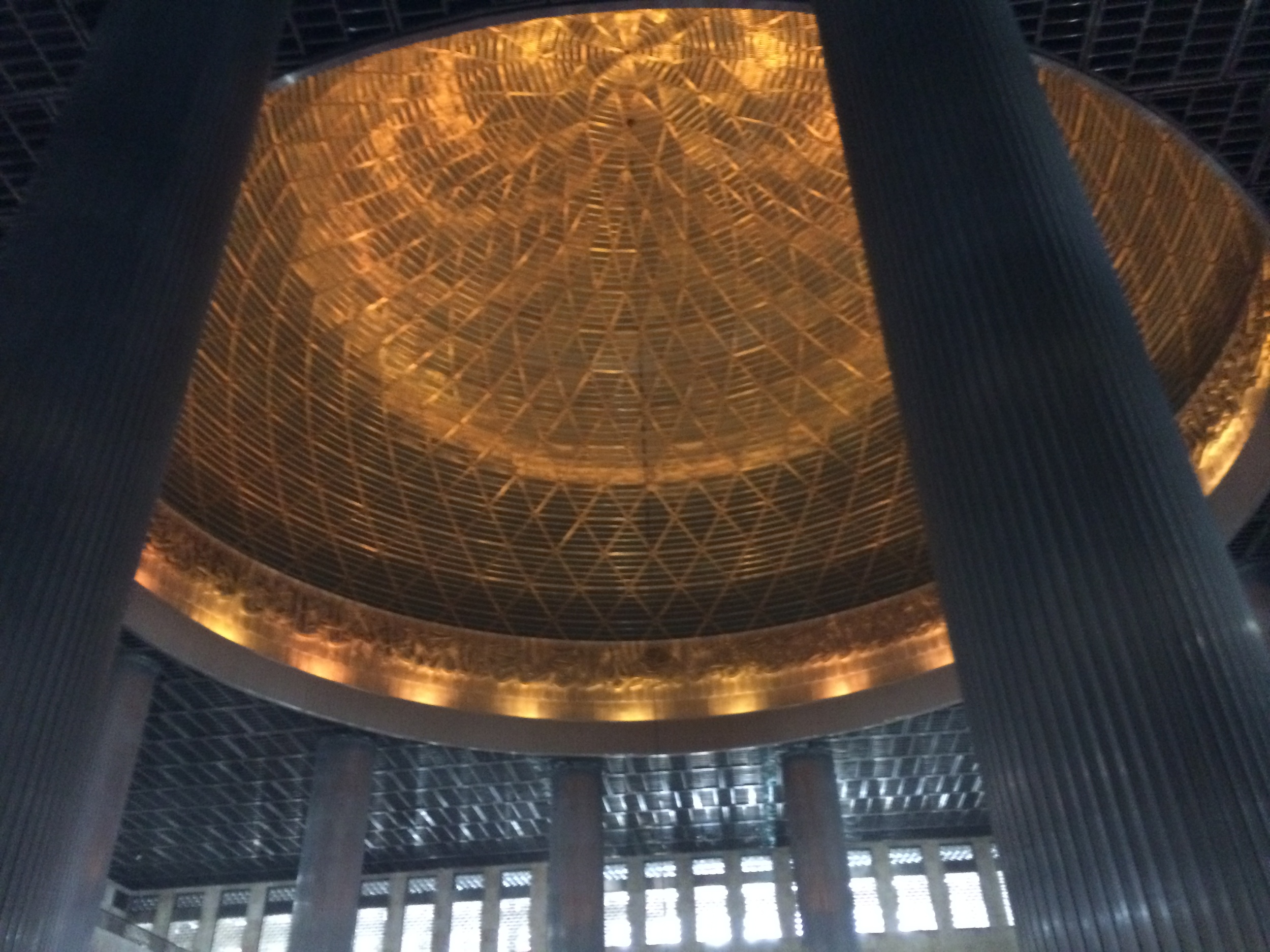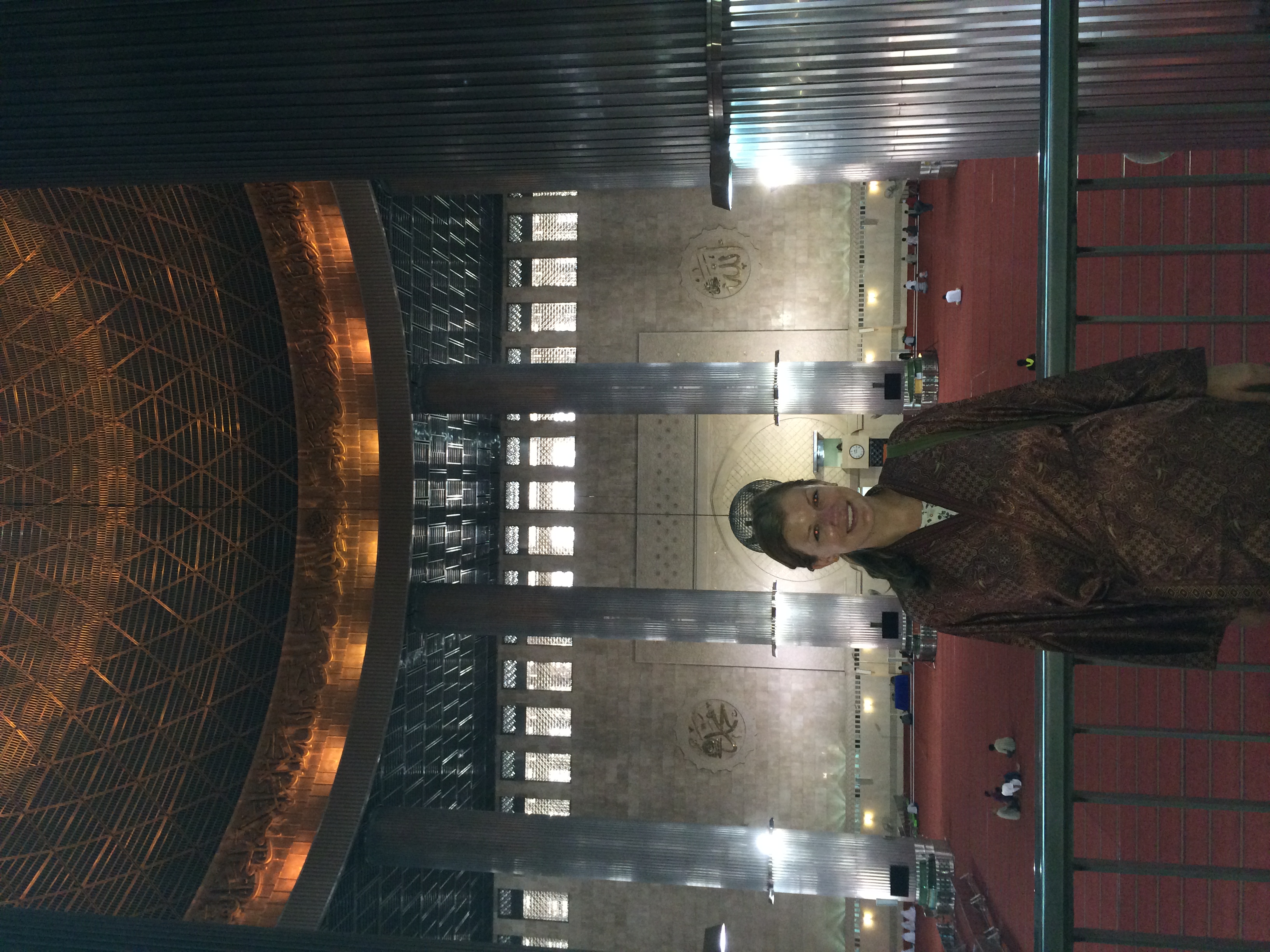 After my long day of touring the city, I headed back to the hotel to regroup before meeting Lizzie for dinner.
I was happy to have had a cultural day in Jakarta and feel like I accomplished a lot despite hearing that there wasn't much to see and that it was very hard to get around. Theresia was an excellent tour guide and I would have been totally lost without her. Jakarta is not a city that is necessarily filled with tourists which I did not realize at first. HOWEVER- during our first stop at the History Museum, the security guard asked if he could take his picture with me. I found it pretty strange but he was nice, so, sure why not. Then at the National Monument, a group of kids came up to me and asked the same thing. This happened again at the National Monument, again at the Cathedral and again at the Mosque (I sh*t you not). I finally realized that not only had I not seen an American all day, but I hadn't even seen anyone with blond hair. That is why they wanted my picture. It's all about the hair for these Indonesians. I really hope I make the Christmas card this year.
I'll leave you with some more awkward tourist shots and some pics from our rooftop dinner. Next stop- BALI!