Chic, petite and leafy Seminyak
Lizzie and her friend Lily met me in Seminyak late Friday night. We had booked a room at the Elysian Hotel after hearing great reviews. The hotel was really beautiful and we had a villa with our own pool. However, had we done a bit more research we probably could have figured out that this hotel was made for couples. In fact, my Luxe guide described it as a chic, petite, leafy hotel for two...missed the hotel for two memo, but leafy? Hm, sounds amazing. I now know that I love leafy hotels. Needless to say we were the only villa of three girls staying at the Elysian. Here are some pictures of our villa.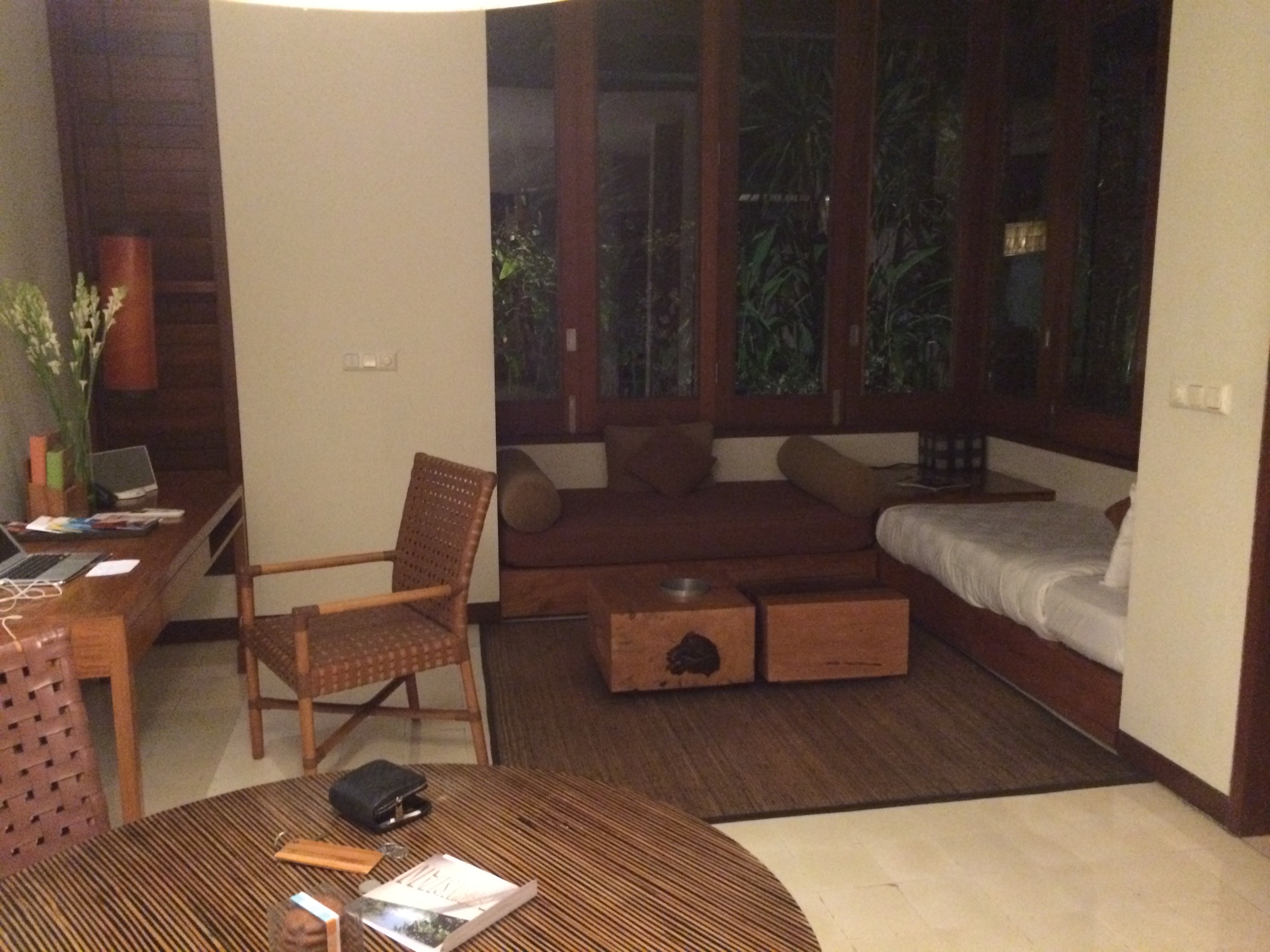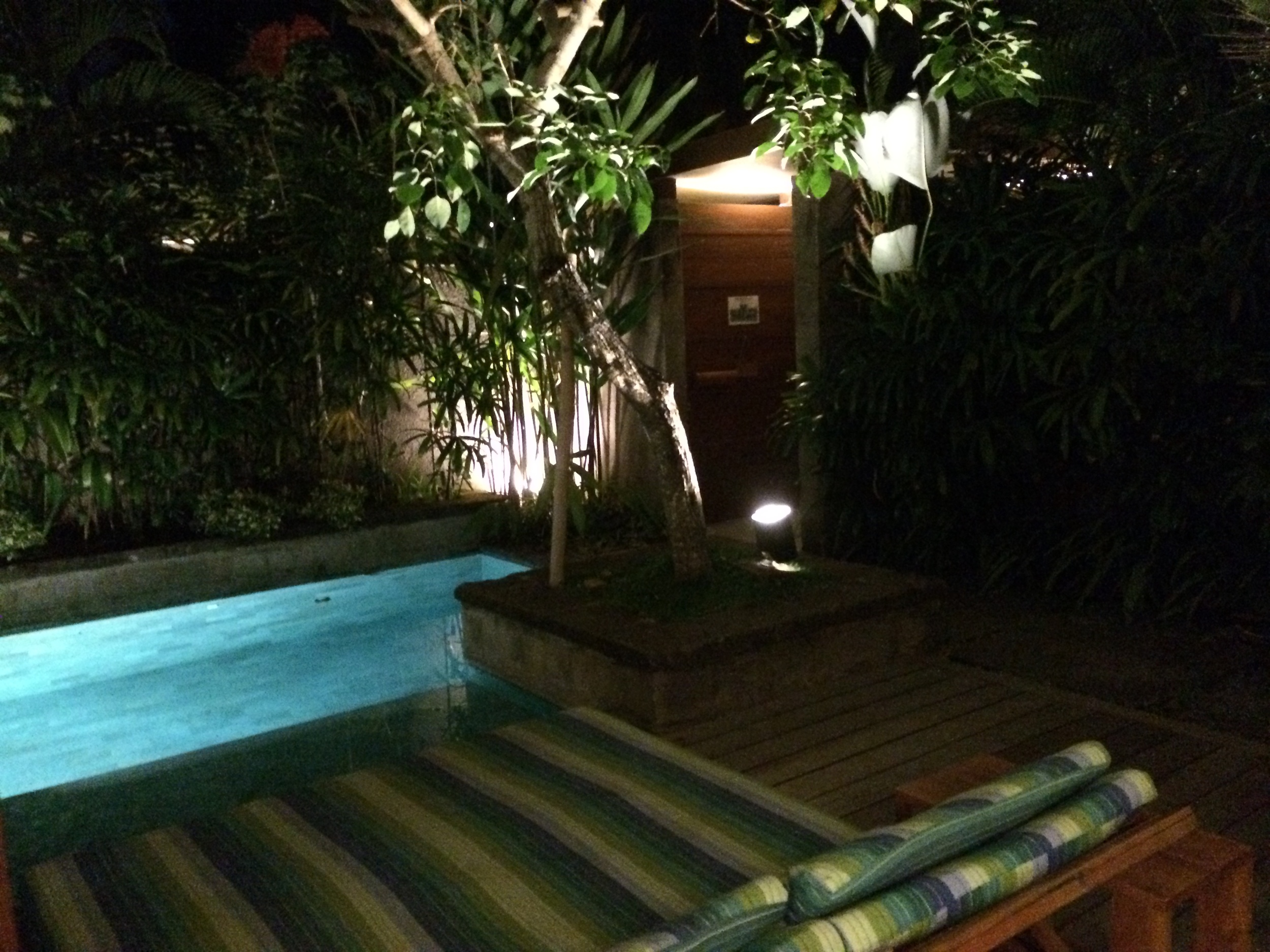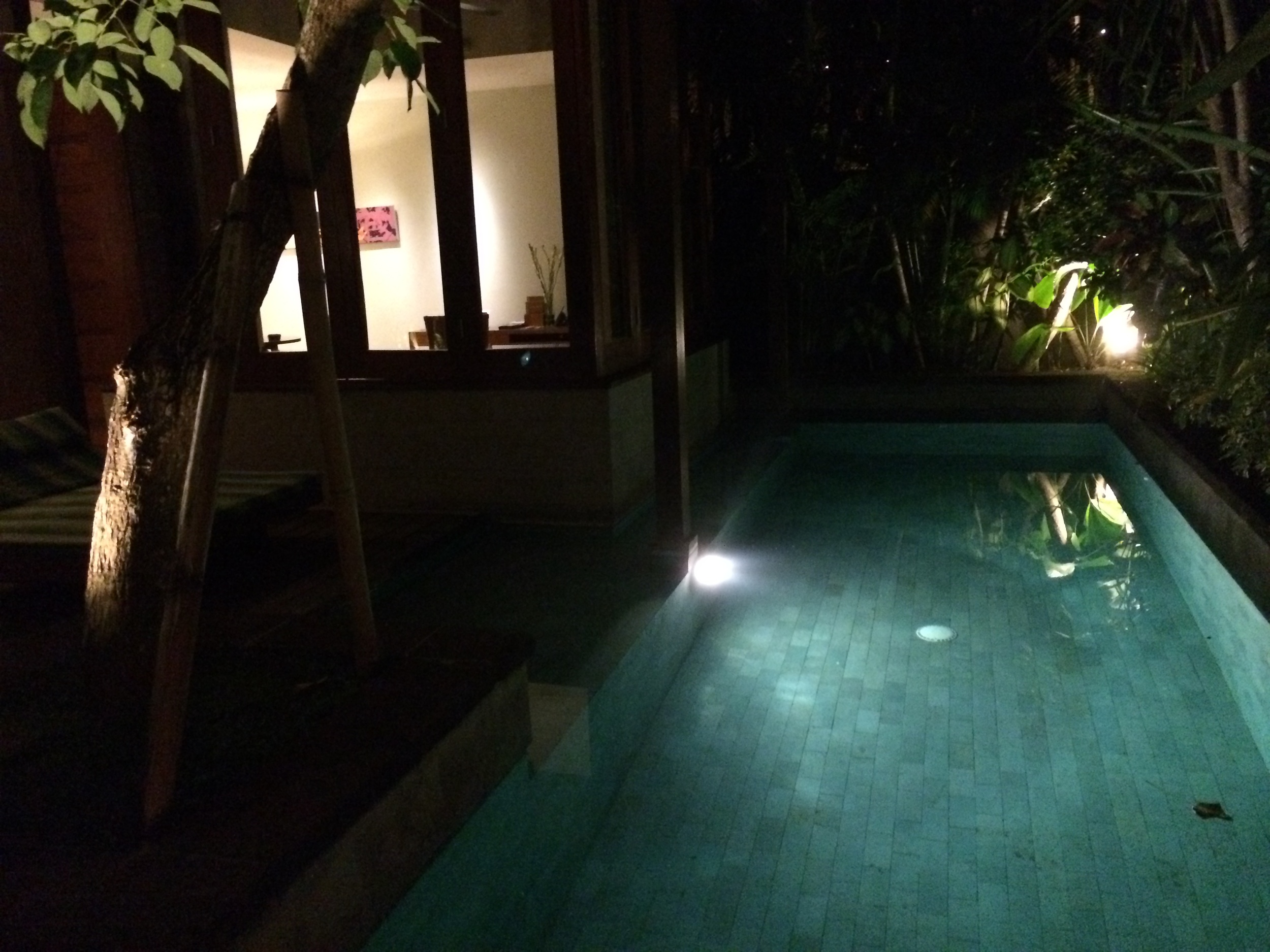 Since we had a big Saturday planned, we didn't do much on Friday. Saturday morning we woke up around 7 to go surfing. We had two instructors pick us up at our hotel and take us to the beach. We were out there for about three hours and let me tell you, surfing is hard. I'm more of a yoga, pilates, spinning type of person when it comes to doing physical activity so surfing was a bit of a shock to my system. However, our instructors were awesome and I was able to get up and ride a few waves which is all I was hoping for. After about two hours of that though I was ready to use my surfboard as a boogey board and just chillax.
Chillax I did. Post surfing we went to a beach club called Ku De Ta for lunch and some rose to reward ourselves for the hard work we had done that morning. After some food and about one glass of rose we went to sit on day bed and immediately passed out for an hour. Pathetic, I know.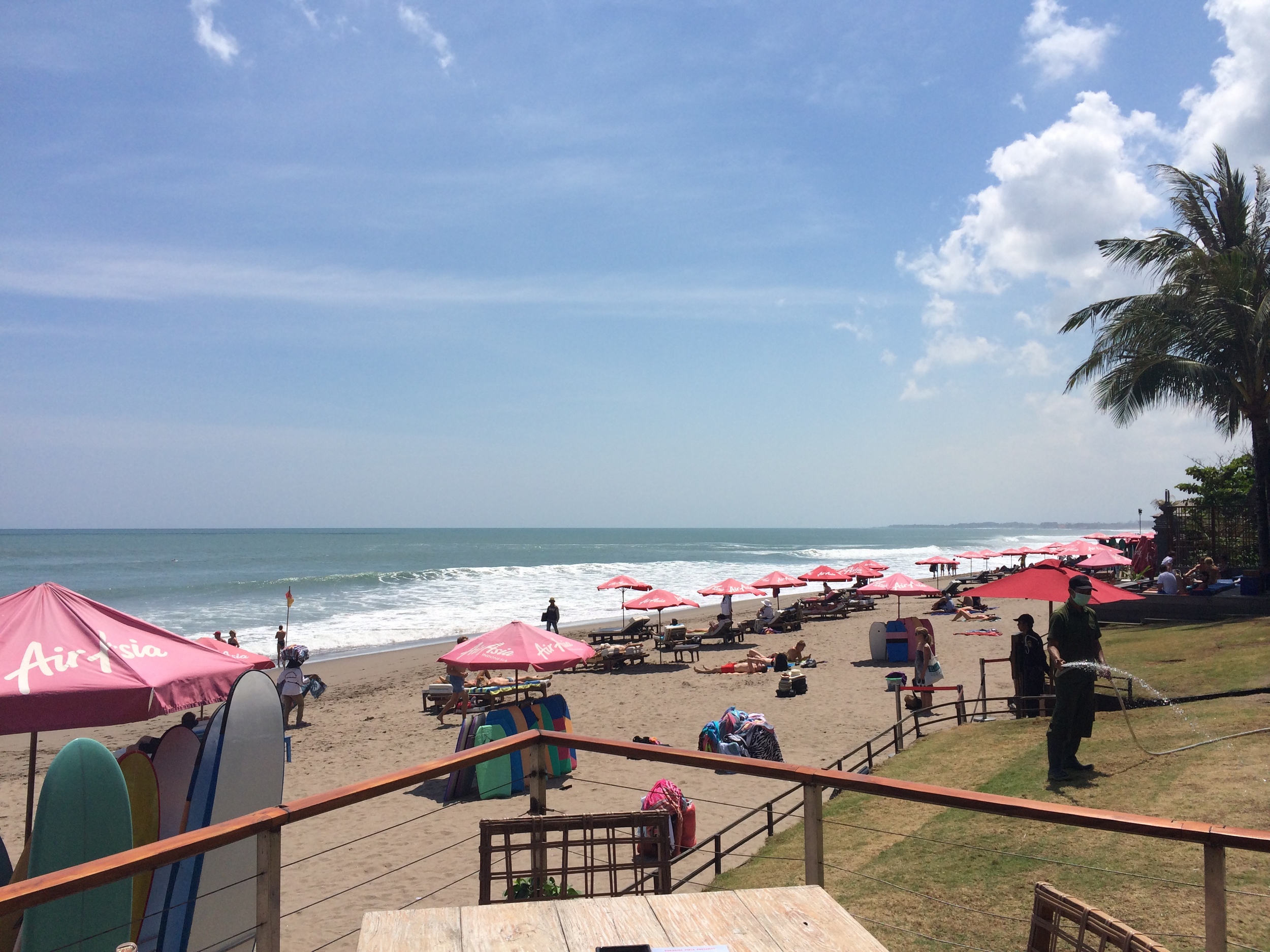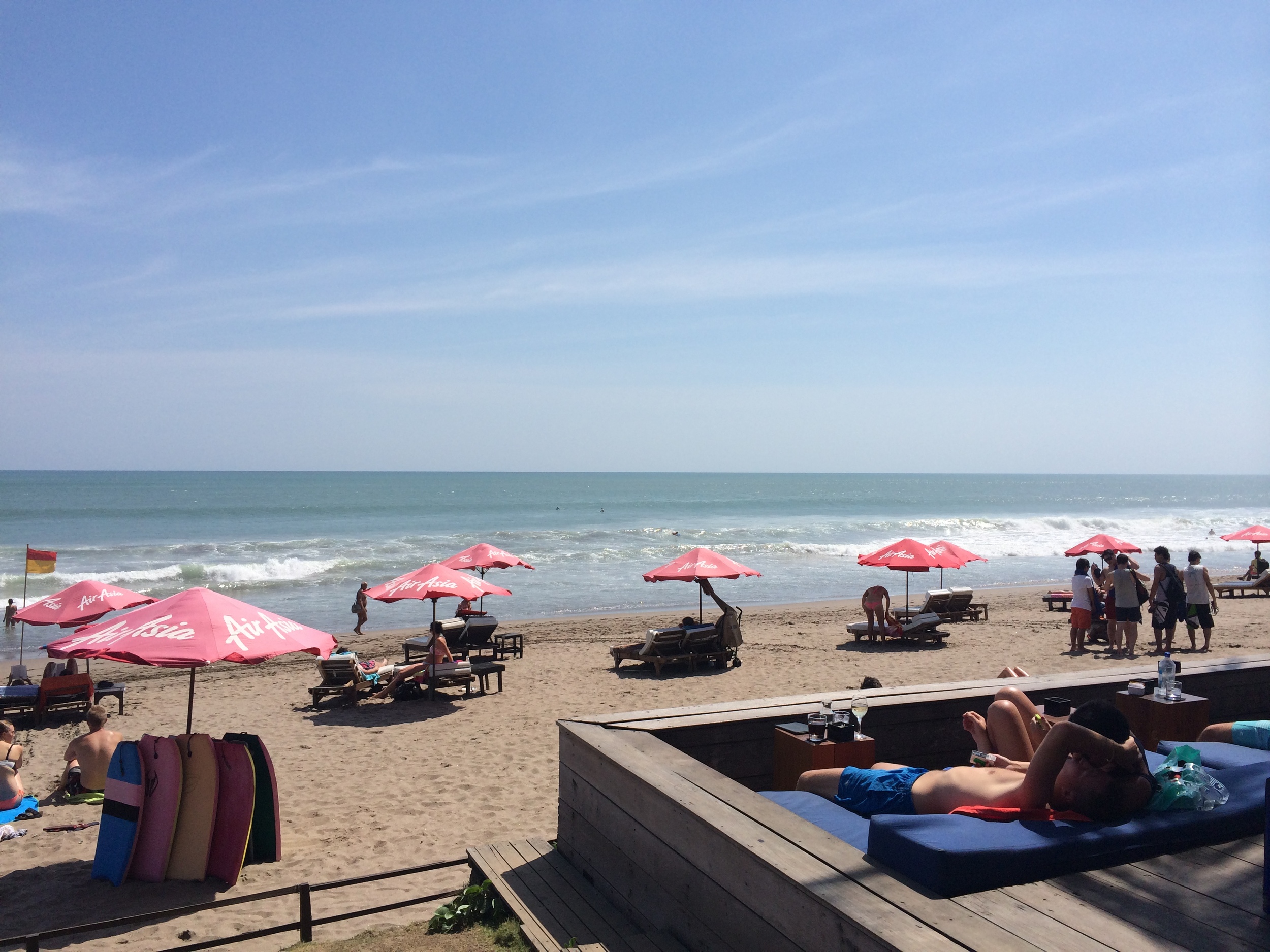 We really wanted to go to this bar called Single Fin in the town over to watch the sunset that night, however, most people were telling us it would take 1.5 hours to get there because of traffic. As a solution, we decided we would try to get three guys to drive us there on their motorbikes. This was not hard to do (shocking). Don't worry, we asked the most responsible looking Balinese guys with motorbikes that we could find and we even wore helmets. It turned out to be so much fun and definitely saved us time (#winning).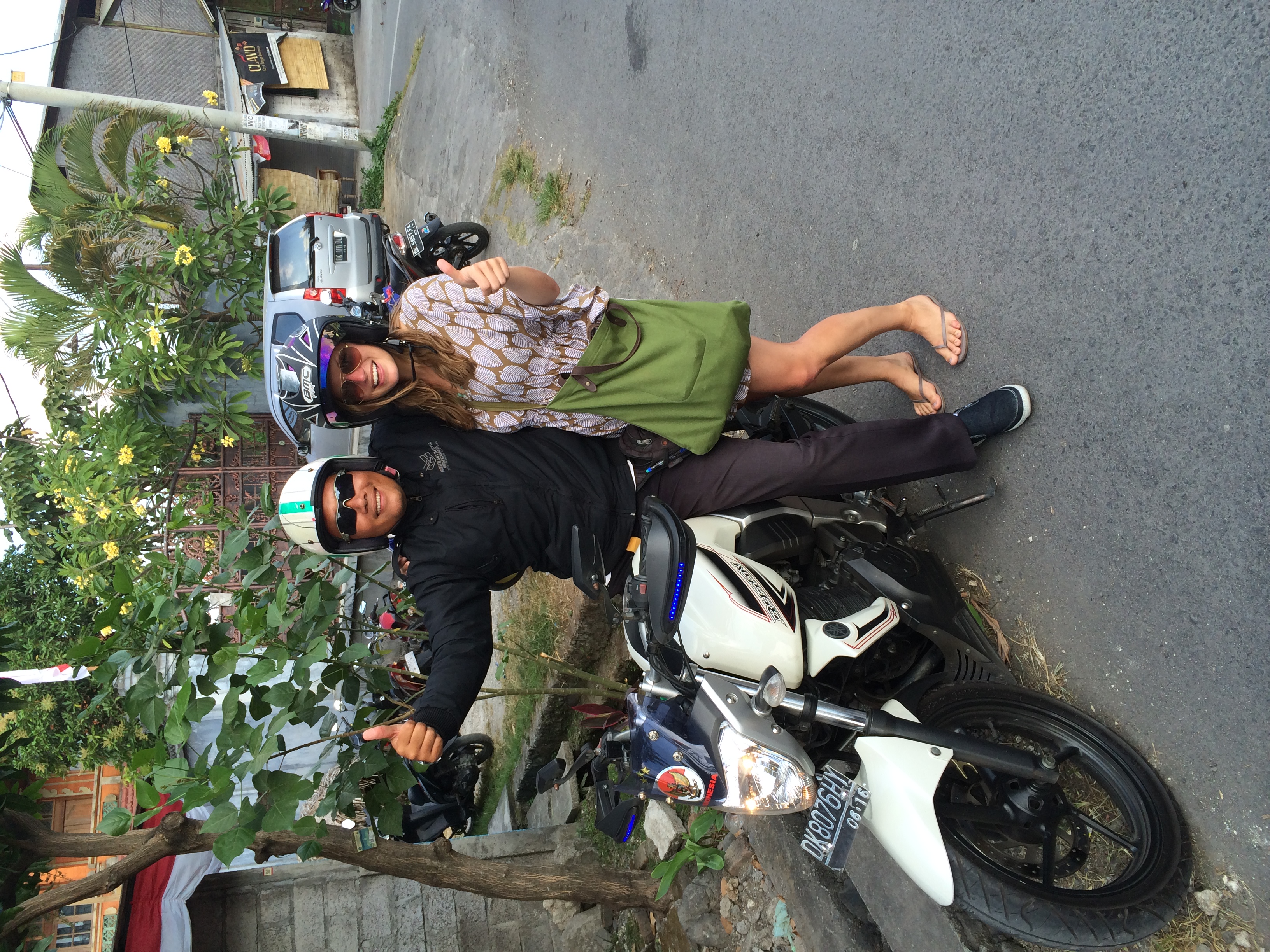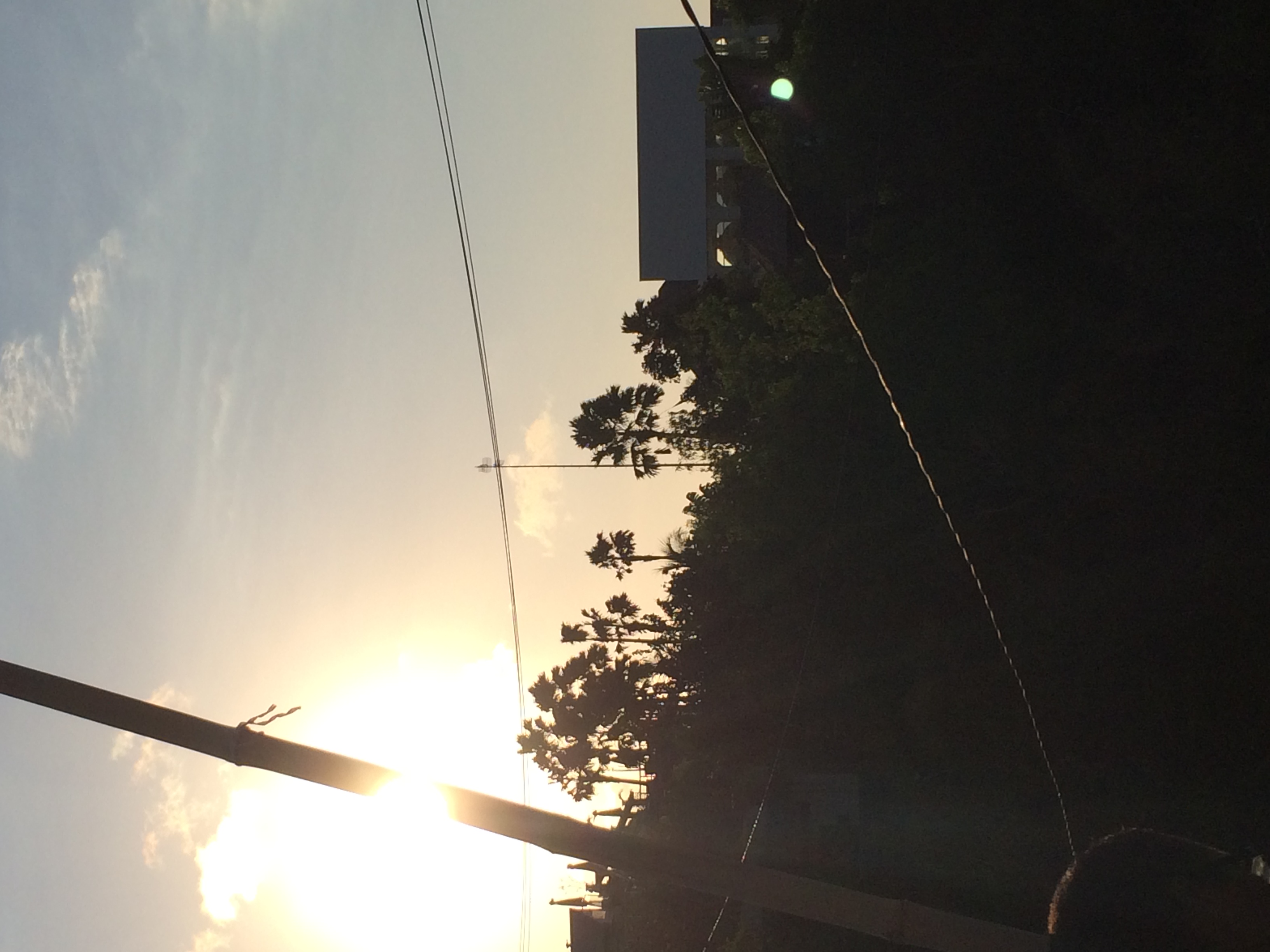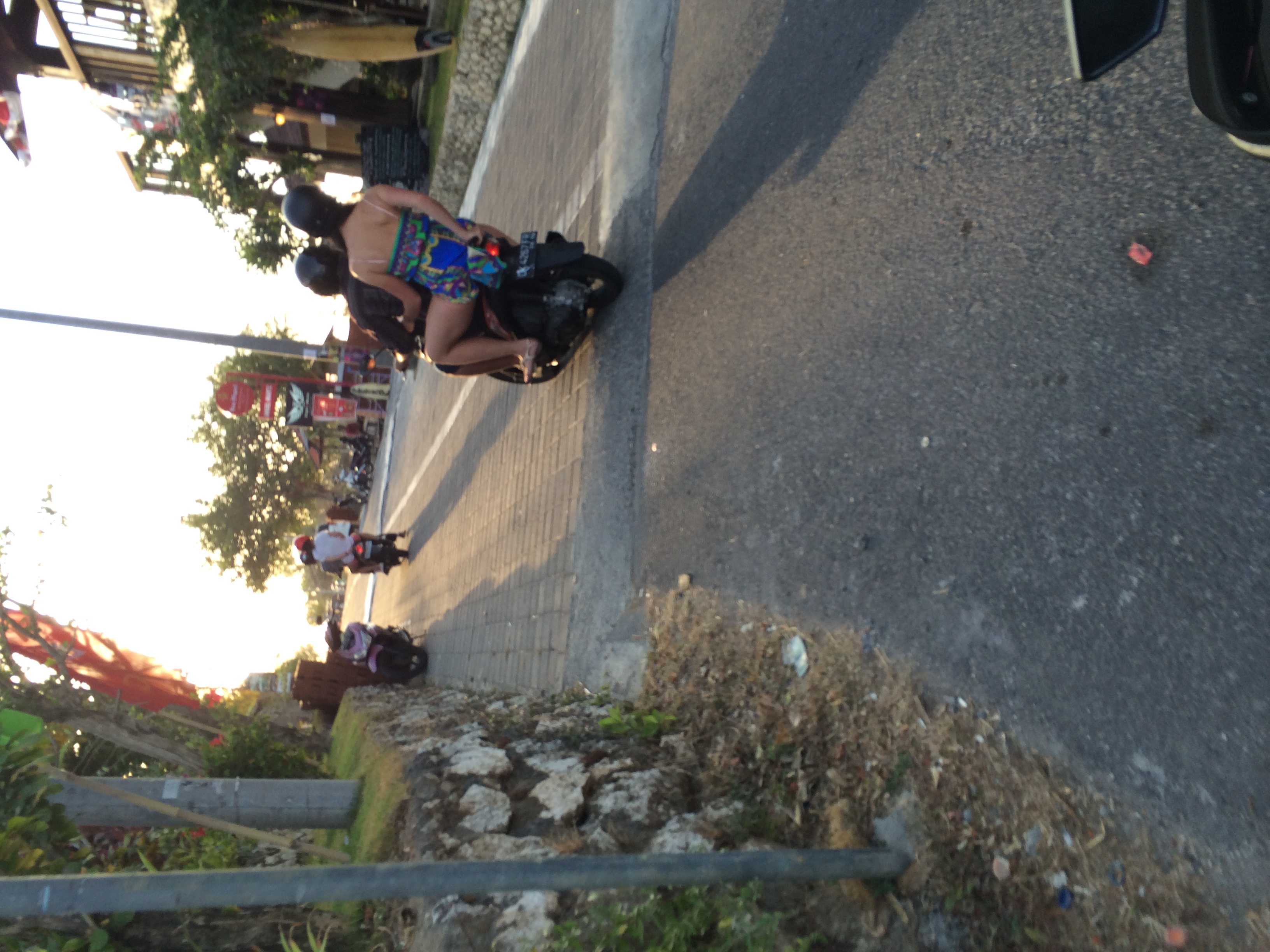 It took about an hour to get up to Single Fin but we made it in time for the sunset and a dark and stormy. Both were incredible!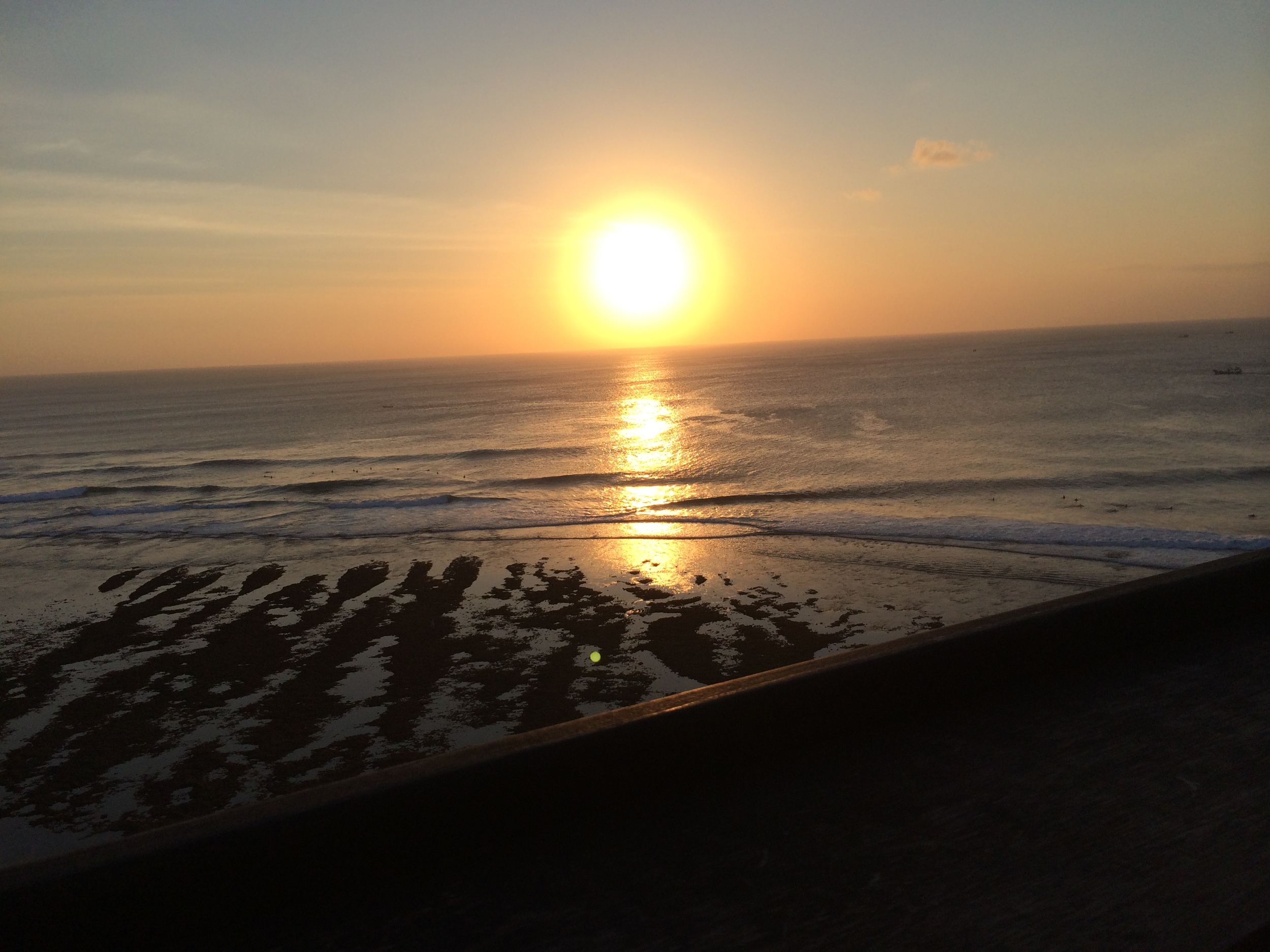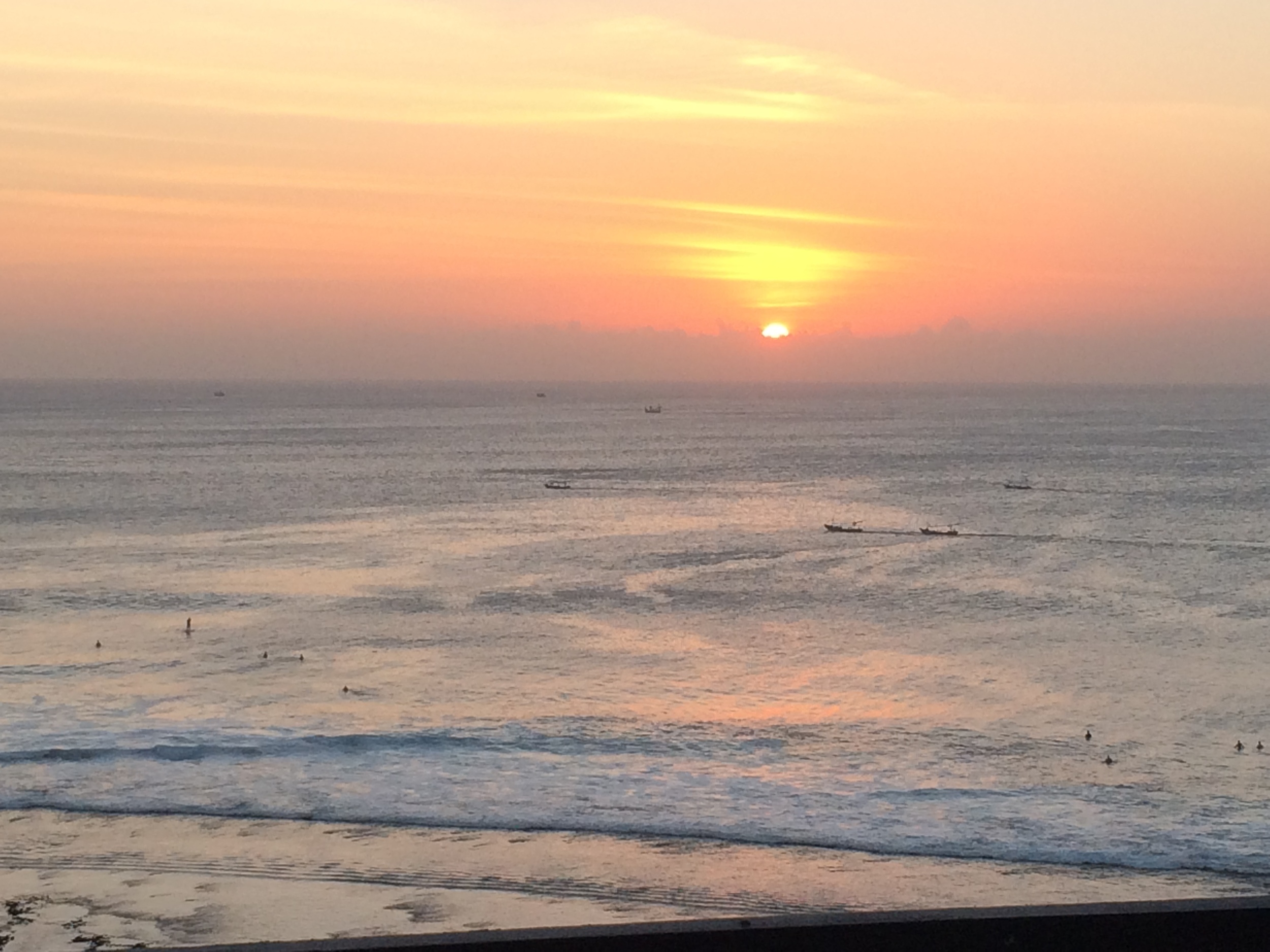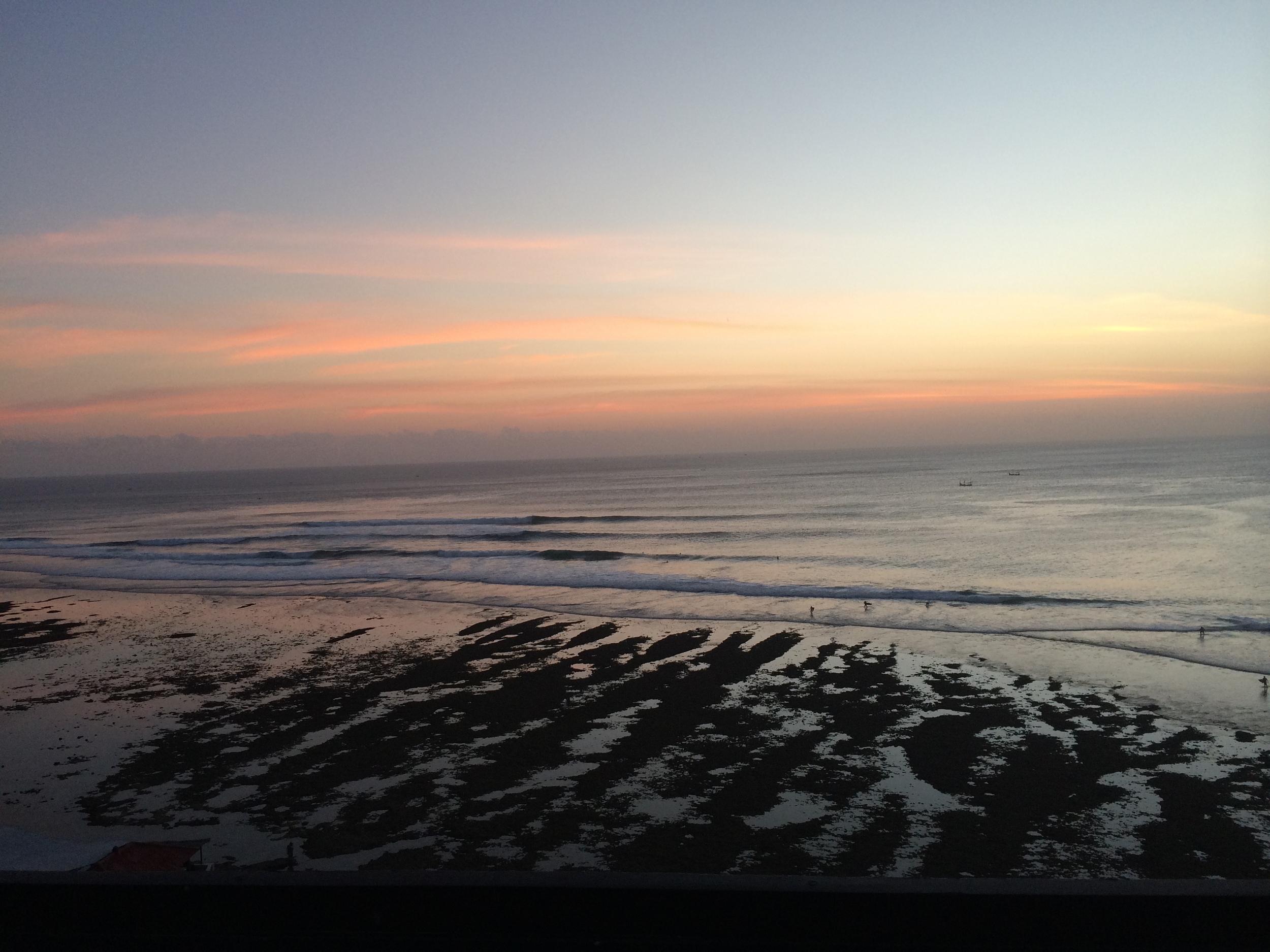 After Single Fin, we took a cab back to Seminyak to change and get ready for dinner at La Lucciola. This was a restaurant right on the beach with really delicious fish and Italian food. After surfing, a day of being in the sun and a few too many cocktails, we were all about to fall asleep after dinner so went back to spent some quality time in our romantic, leafy, villa for two. 'Leafy' is about to have a strong presence in my vocabulary. Stay tuned for that.