Potato Head Sunday
Ten hours later, we woke up to the housekeepers coming to clean our room. I haven't slept for ten hours in, um, never. Clearly we needed it though and thank God the housekeepers woke us up in time for breakfast. That would have been a disaster. Our plans for Sunday were not as aggressive as our Saturday. We had some breakfast and by the time we got moving it was close to noon. We borrowed some bikes from the hotel and rode them to the Potato Head Beach Club.
I know I said the highlight of my trip was the cooking class at Casa Luna. That was before I went to Potato Head. This place is like Surf Lodge on steroids, with an infinity pool, a swim up bar, on the beach, in Bali. It was also very leafy (check!). That's pretty much all I'm looking for on a Sunday- I don't think I'm asking too much here.
We vegged out at Potato Head for a good 5 hours (hey- it's Labor Day weekend, right?!) then took a beach walk to watch the sunset. Remembering that we still had to get our bikes home we decided it was time to make the trek back to our hotel. We went out for some traditional Balinese food for dinner then spent some more QT in the villa packing and watching Frozen.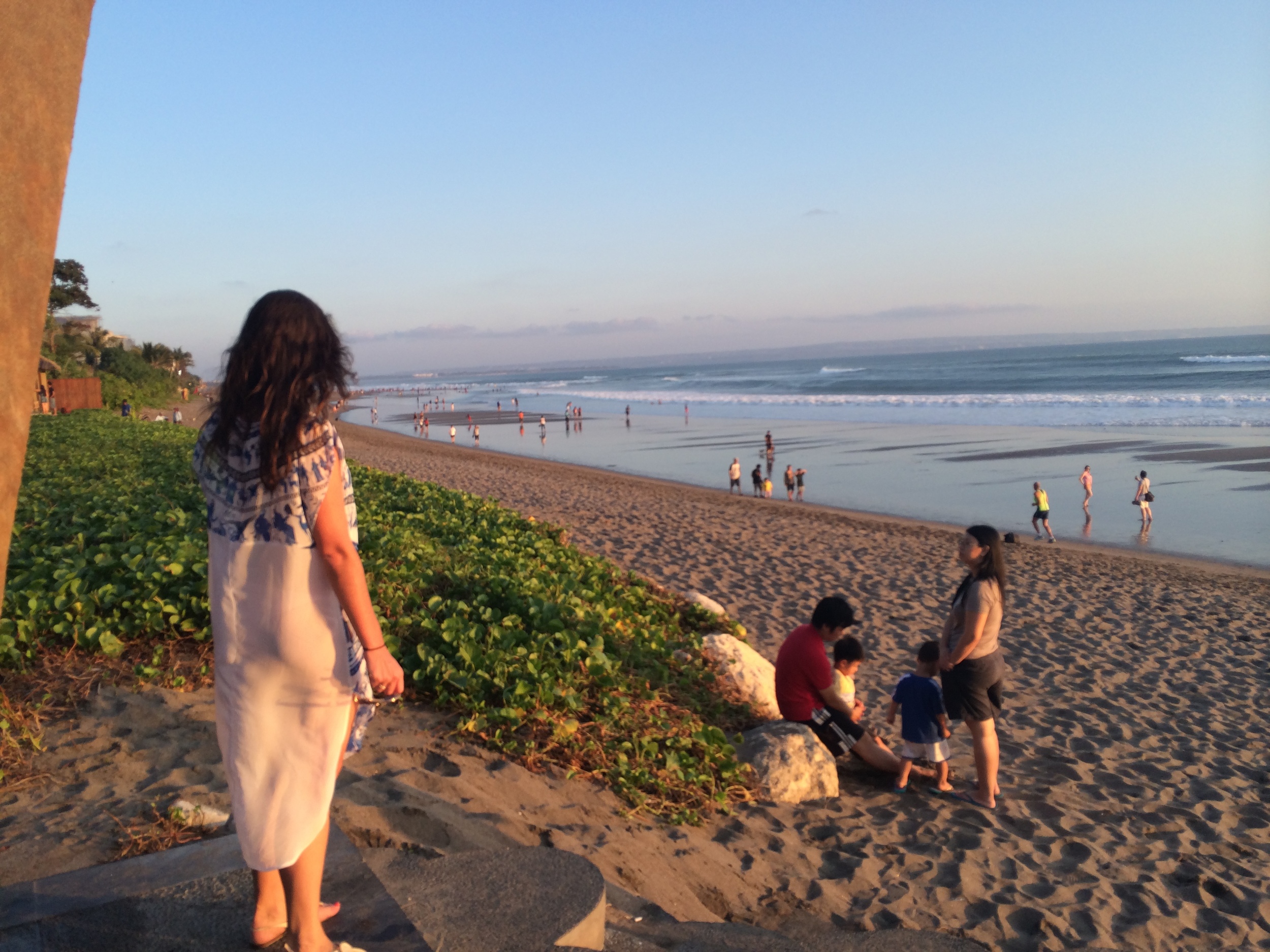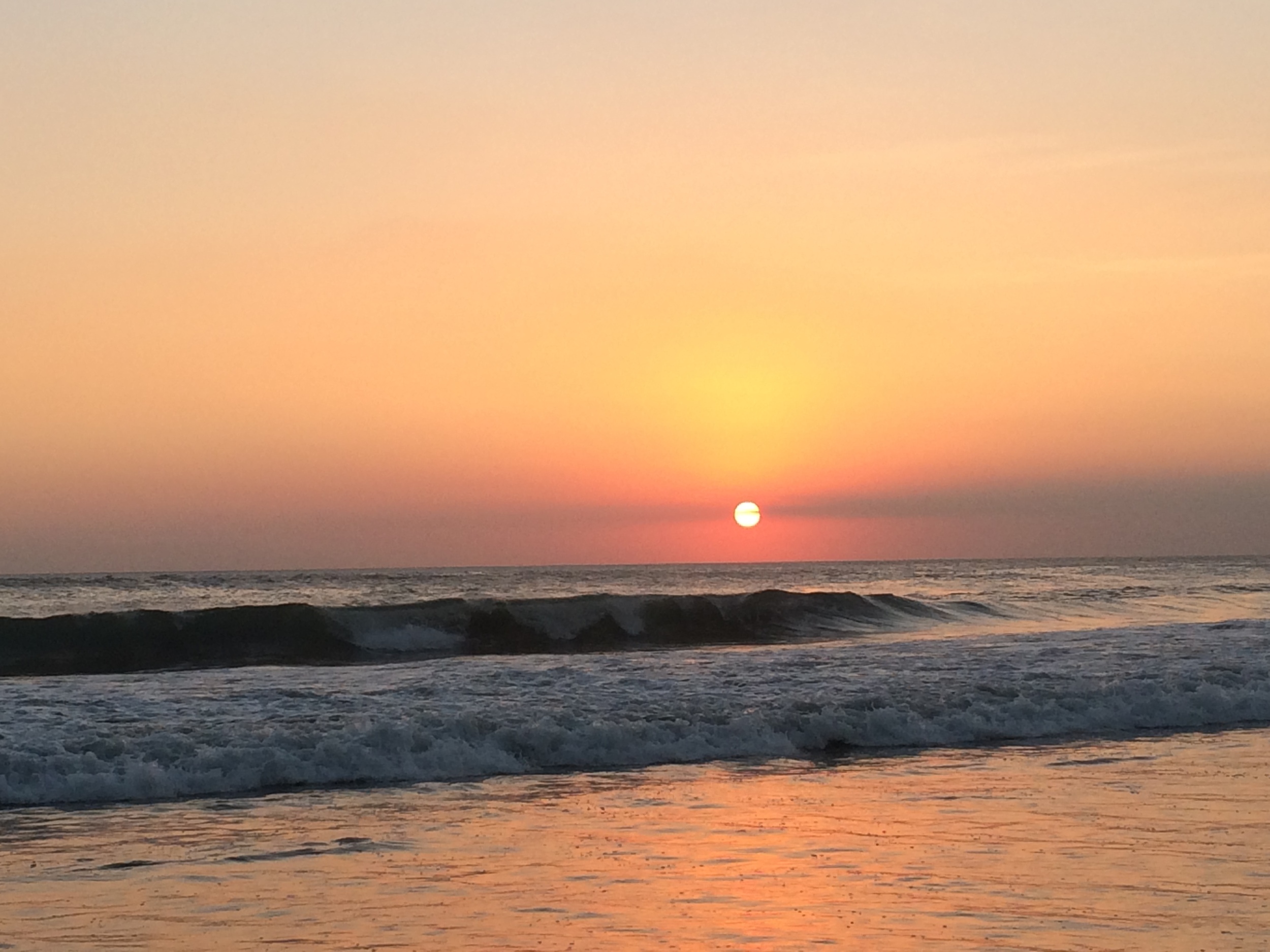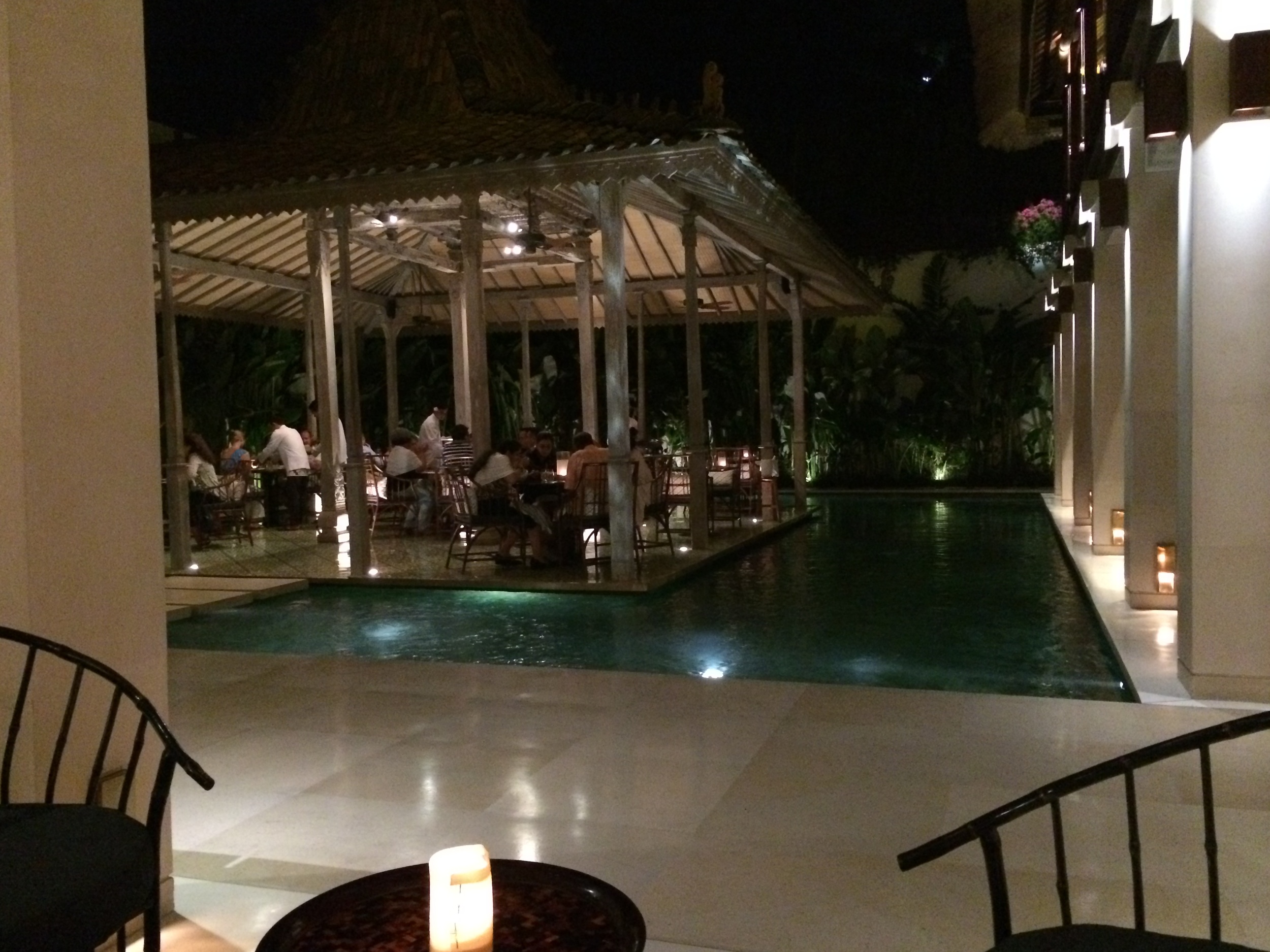 My time in Bali was unbelievable and Indonesians are so friendly! But all good things must come to an end. Luckily I have more exciting travels ahead of me. Next stop- Bangkok!