Paris (part one)!
Bonjour! I arrived in Paris safely and checked into the apartment that Sarah and I rented through Airbnb. The apartment was perfect for the amount of time we were there. It's located in the heart of the Le Marais, which I would compare to Chelsea in NYC. Boutiques and cafes everywhere so there was plenty of exploring to do. The apartment itself is in a quiet gated courtyard so we felt very safe there. I had planned to go to a couple of museums that afternoon since Sarah wasn't arriving until the following morning but once I started walking I couldn't stop! I have been to Paris twice before but I really don't think I ever appreciated how beautiful it is until now. I was in total awe of the buildings, the bridges, the streets, the cafes- everything is so picturesque. Everything is also so big! I walked through the courtyard of the Louvre with the glass pyramid and just couldn't believe the size of the building. I walked around for about 5 hours that afternoon, grabbed a light dinner and went to bed on the earlier side.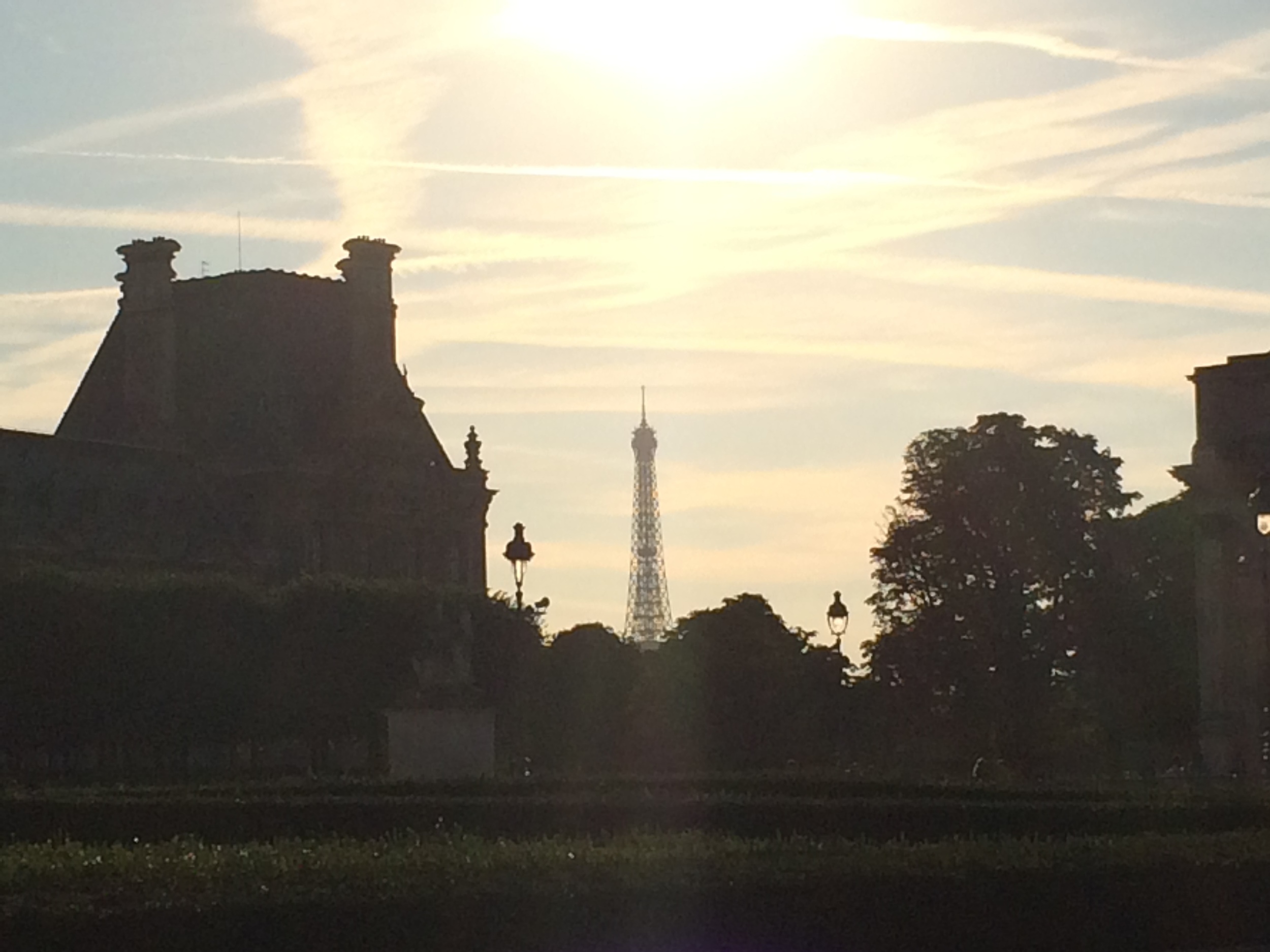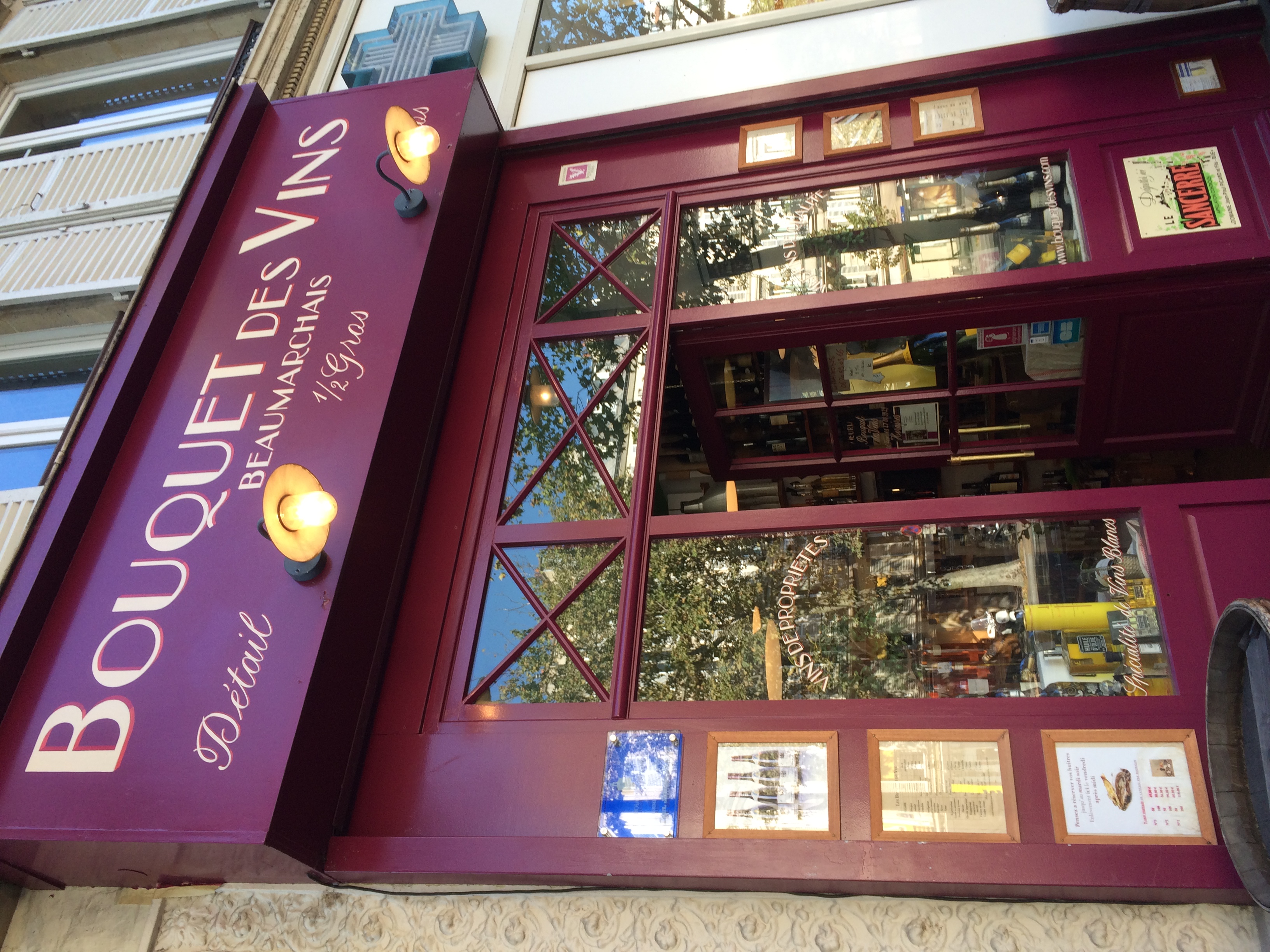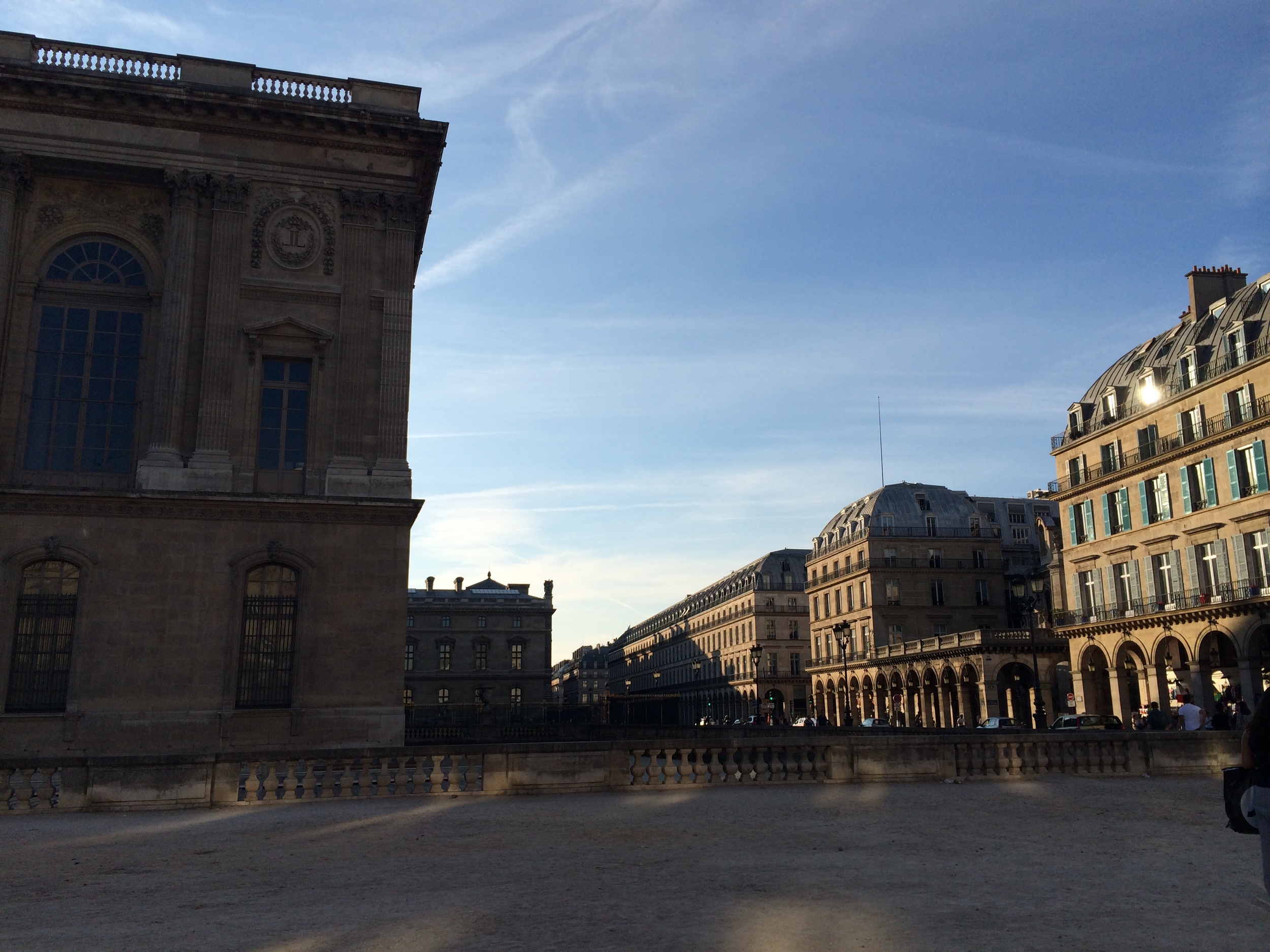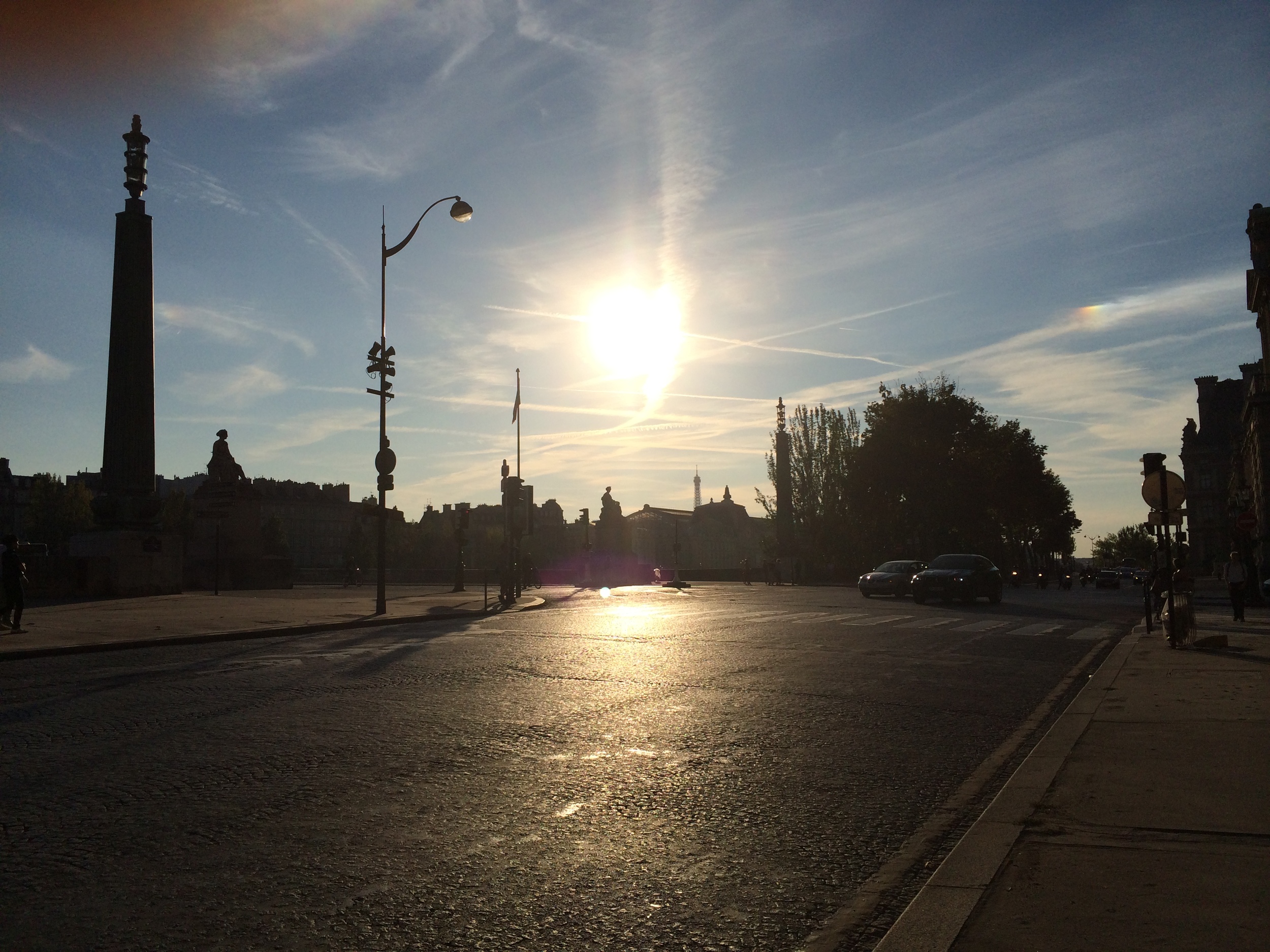 Sarah arrived on Wednesday morning and we were both trying to power through jet lag. We decided we would conquer the Ile de la cite and Ile St. Louis areas. That included Notre Dame and the Sainte Chapelle. These areas are really beautiful and unique because they are islands in the middle of the Seine. Although they are small, they're both packed with shops and restaurants so we had a great time walking around and exploring the area.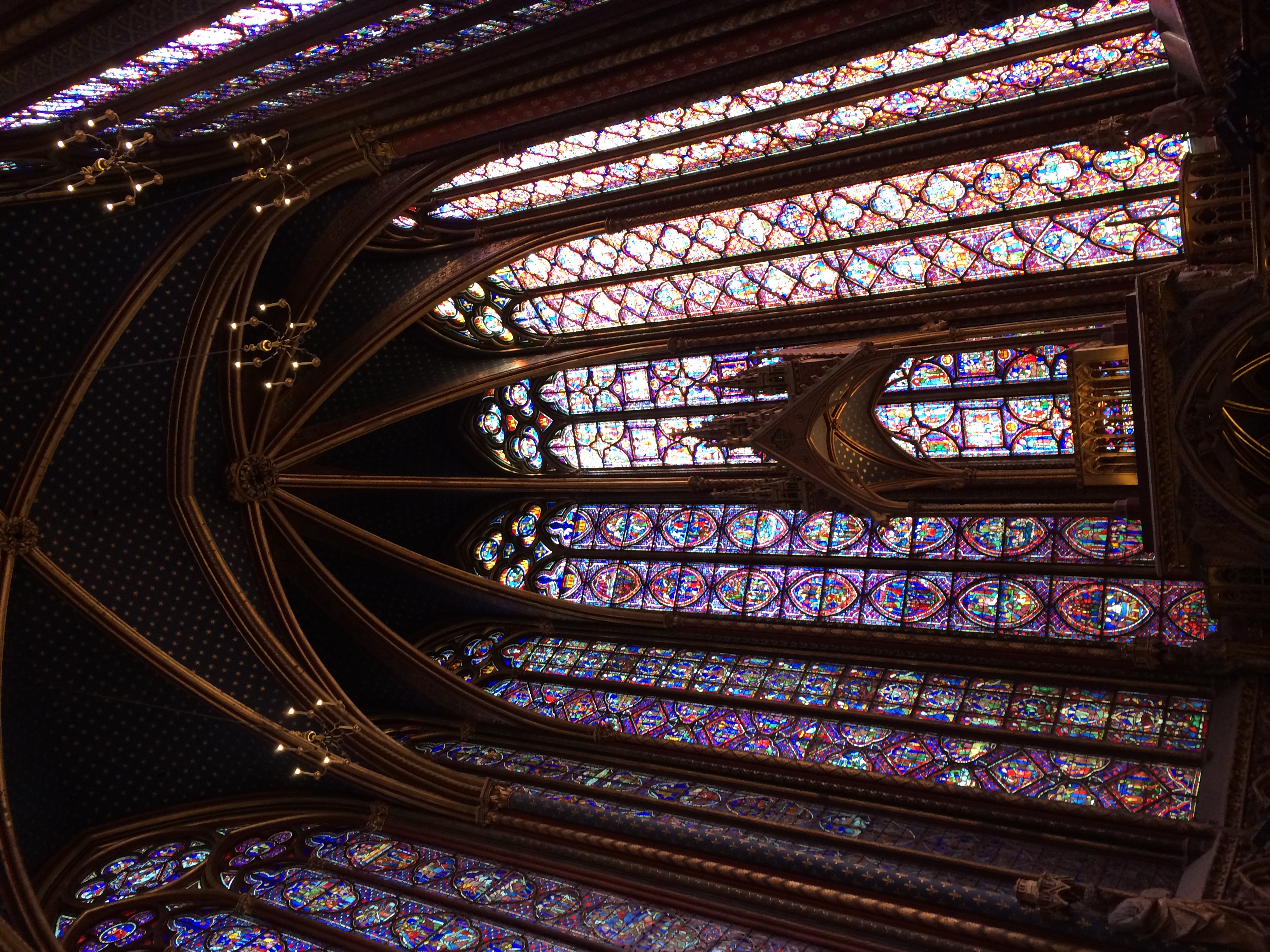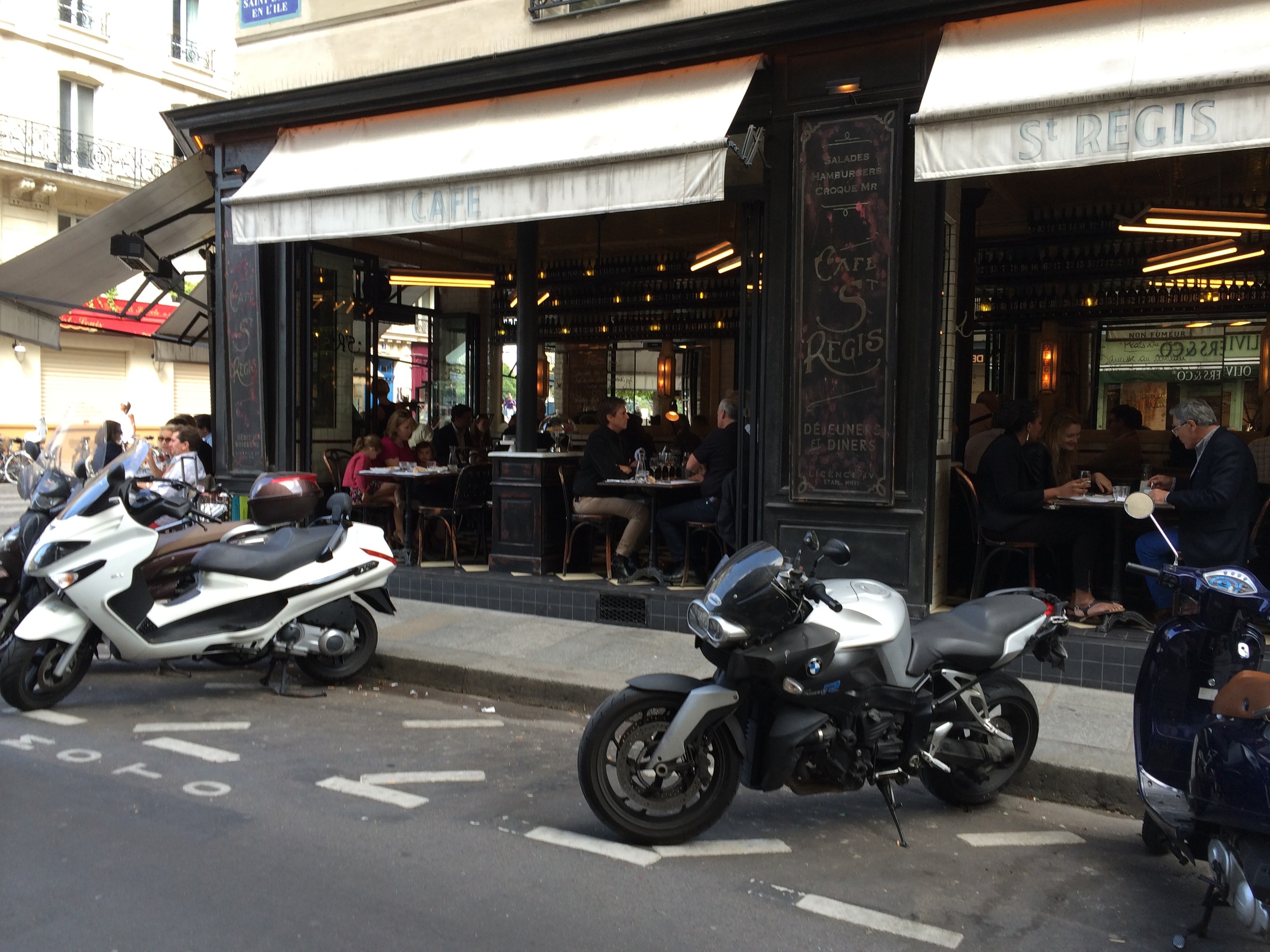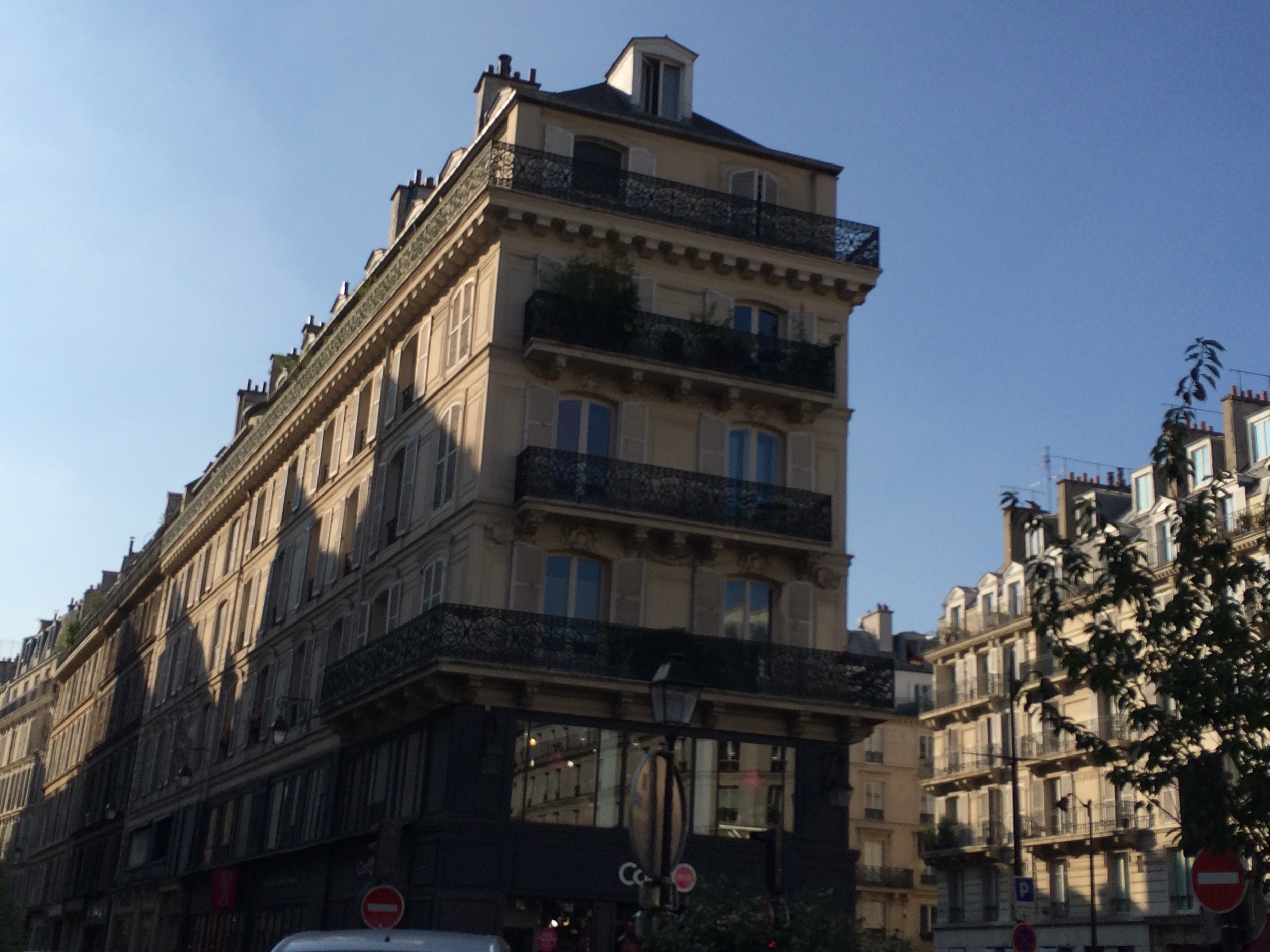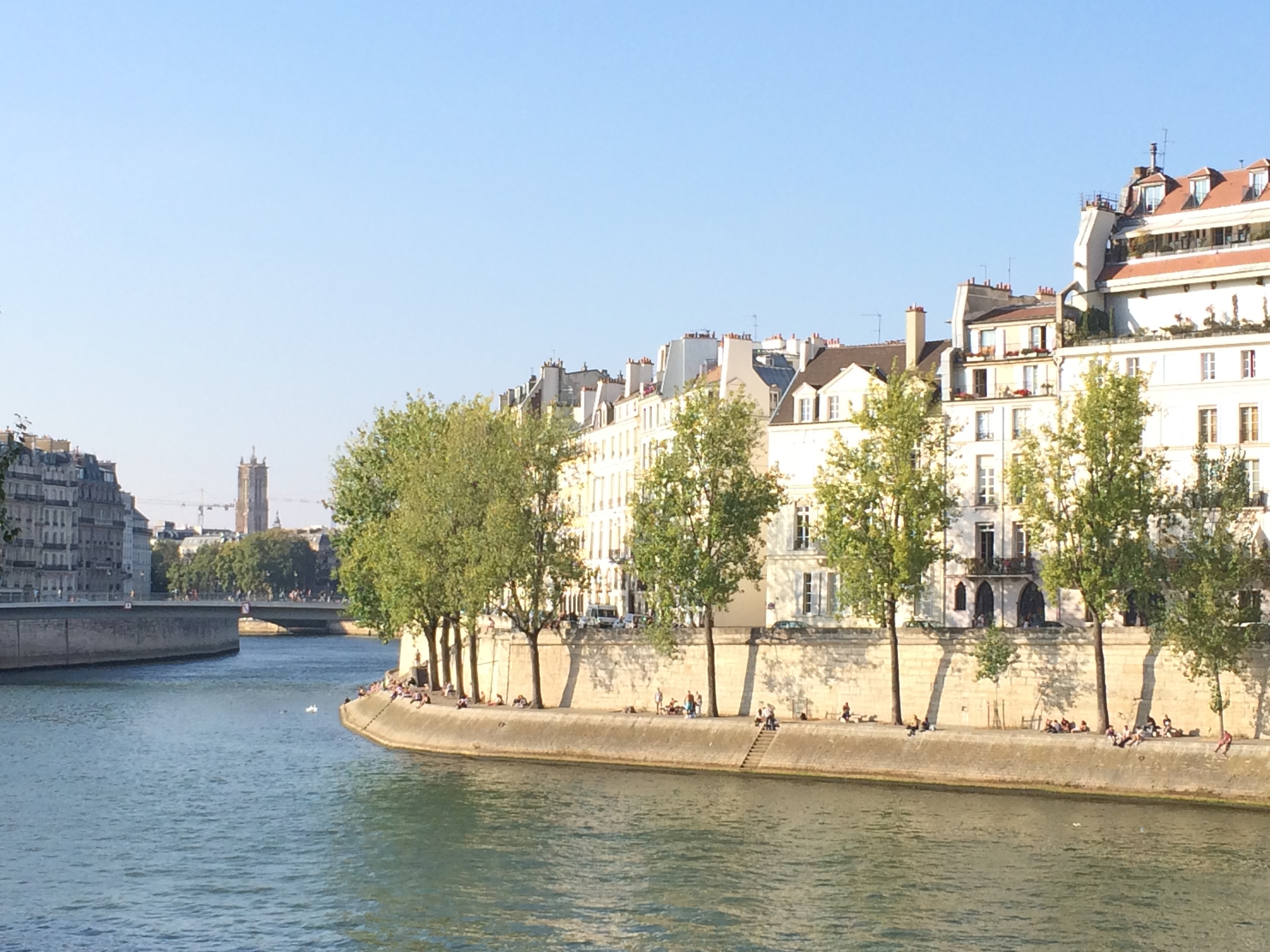 Our first dinner in Paris was at L'Epi Dupin . It was a small restaurant in the St. Germain area that had been recommended to us by a couple of friends. The food was fantastic and the restaurant was very reasonably priced for the amazing quality of the food. We started the meal with a complimentary chilled cauliflower soup toped with mango jam. For my appetizer I had duck confit that came wrapped in a crepe like cone with a soy glaze. This was really delicious. For my main course I had lamb shank that was cooked in a broth with white beans. The lamb was super tender and fell right off the bone. My desert was a shortbread cookie toped with marinated figs, pistachio gelato and a raspberry drizzle. I love anything with figs not only because they are delicious but also because they add great color to any dish- this one certainly did not disappoint. Sarah's dessert was also excellent- orange olive oil cake with macerated berries and pistachio gelato. Both had a great presentation and were light and delicious. Our experience at L'Epi Dupin was really excellent. The atmosphere was quiet but not stuffy and everyone that worked there was super friendly.
Post dinner we wandered over to a bar in the area called Les Deux Magots. This cafe is famous for being a popular haunt for some of Paris's elite 20th century intellectuals including Jean-Paul Sartre, Simone de Beauvoir, Jacques Prévert and Ernest Hemingway. We stayed for a nightcap glass of wine then headed home to rest up for our next day of activities!