Paris (part deux)!
Day two we conquered both the Musee D'Orsay and the Musee Rodin. The Musee D'Orsay is my favorite museum in Paris because it has a great collection of the Degas ballerina paintings. We were major dorks and got the audio tour which was definitely worth it. After both museums and a quick lunch, we took the subway to Montmarte to see the Sacre Coeur and take some pictures of the fantastic view. We got a little lost in the area as the streets tend to just keep winding but managed to find our way back to a subway eventually.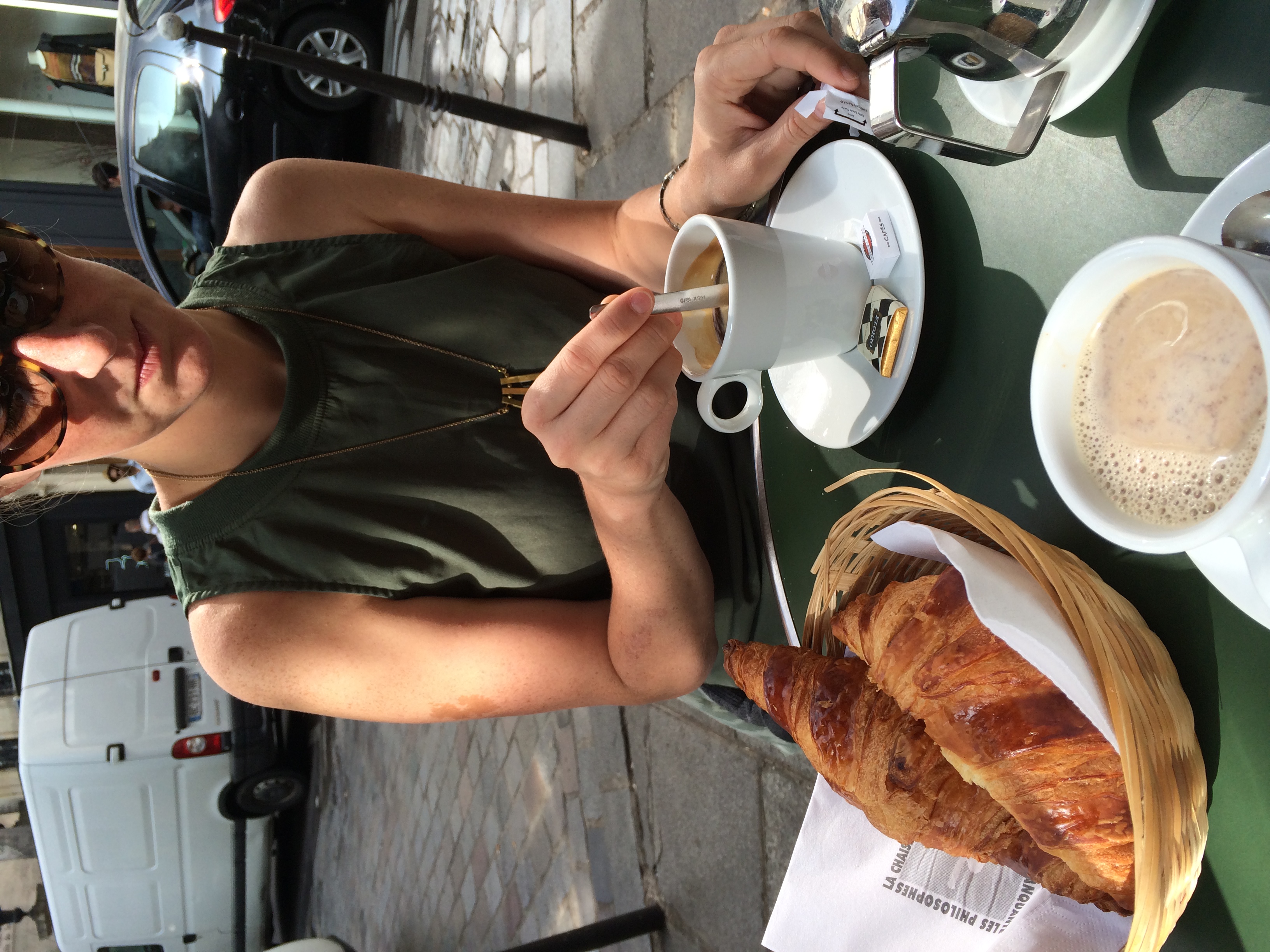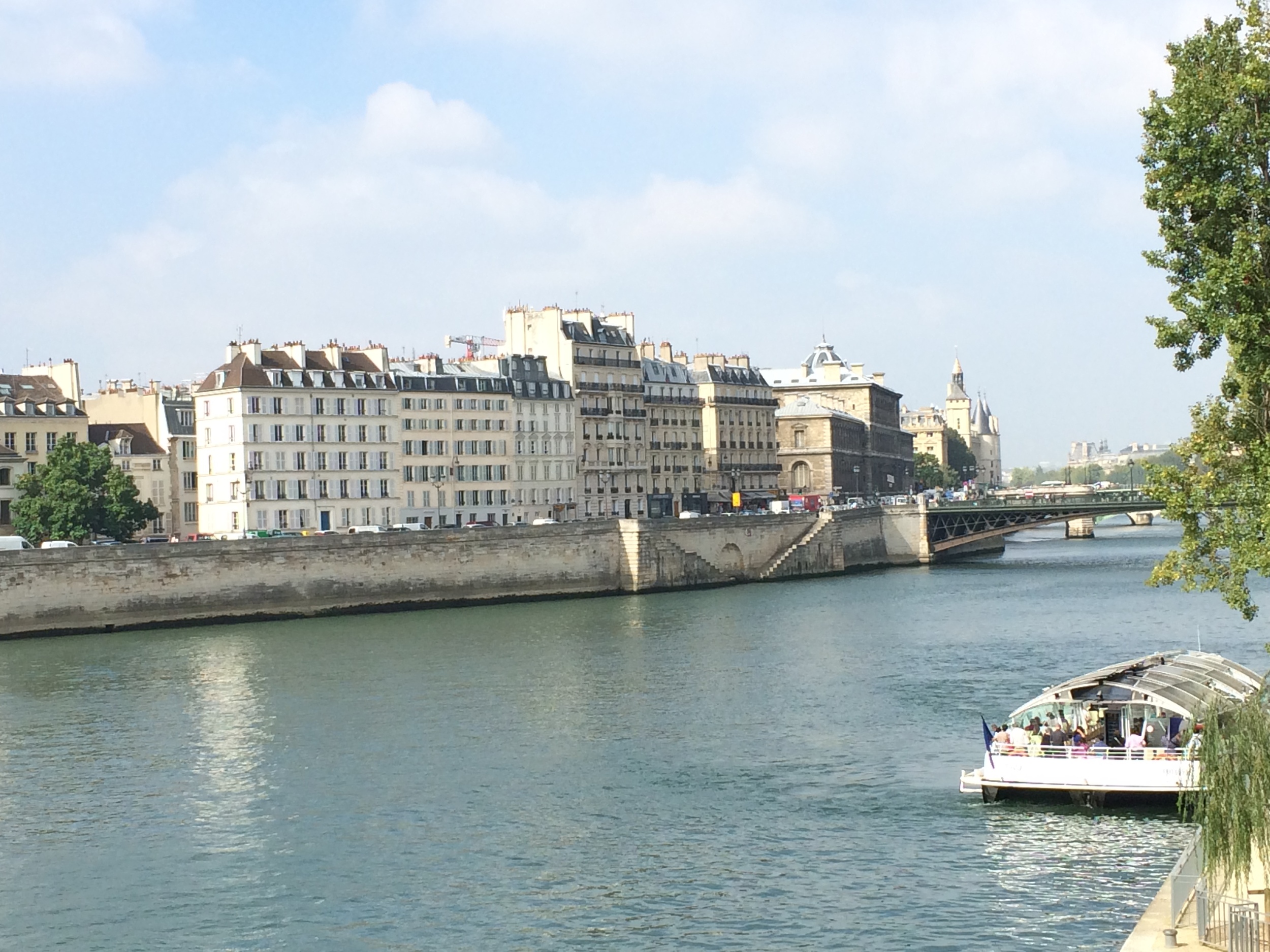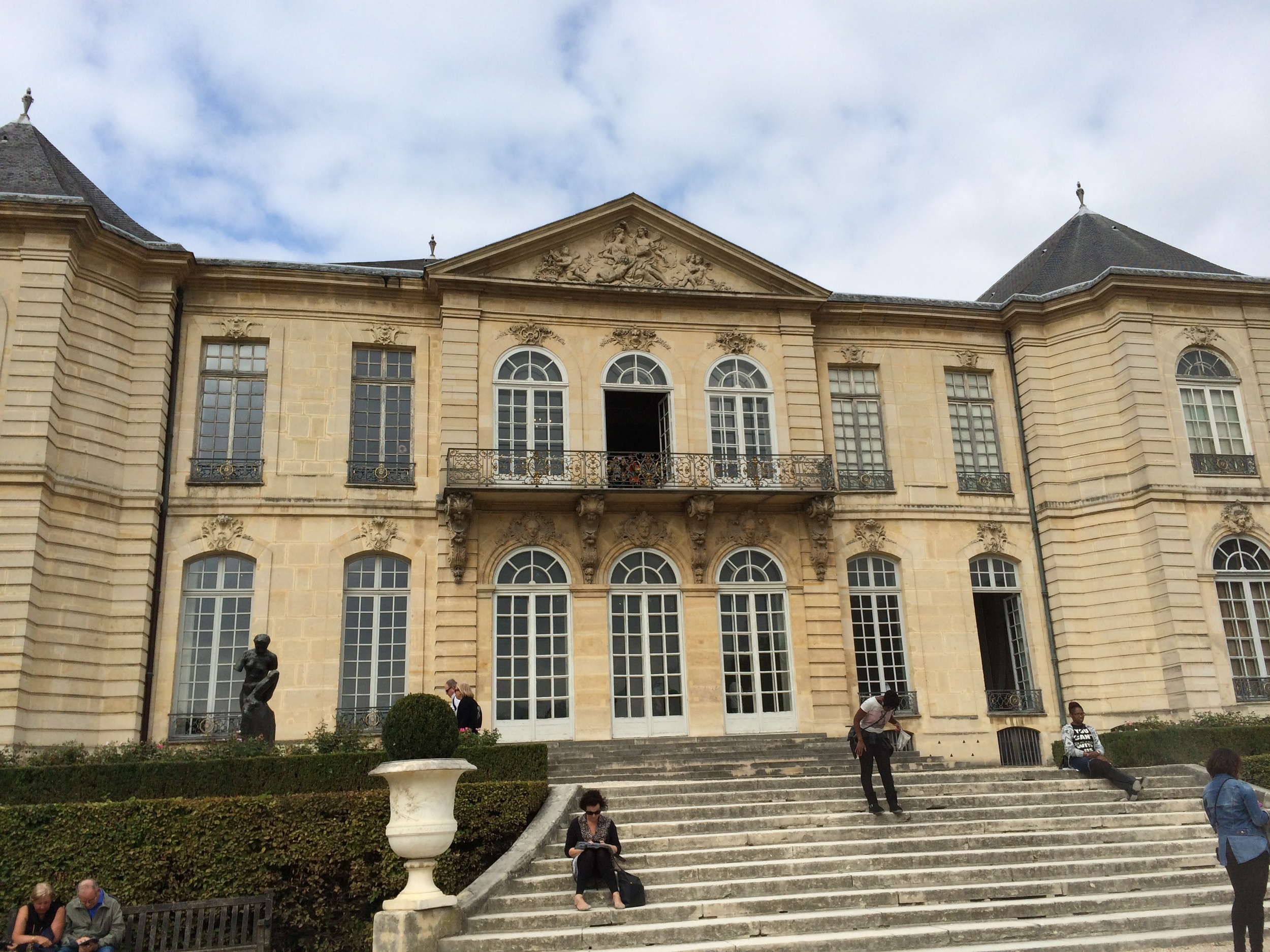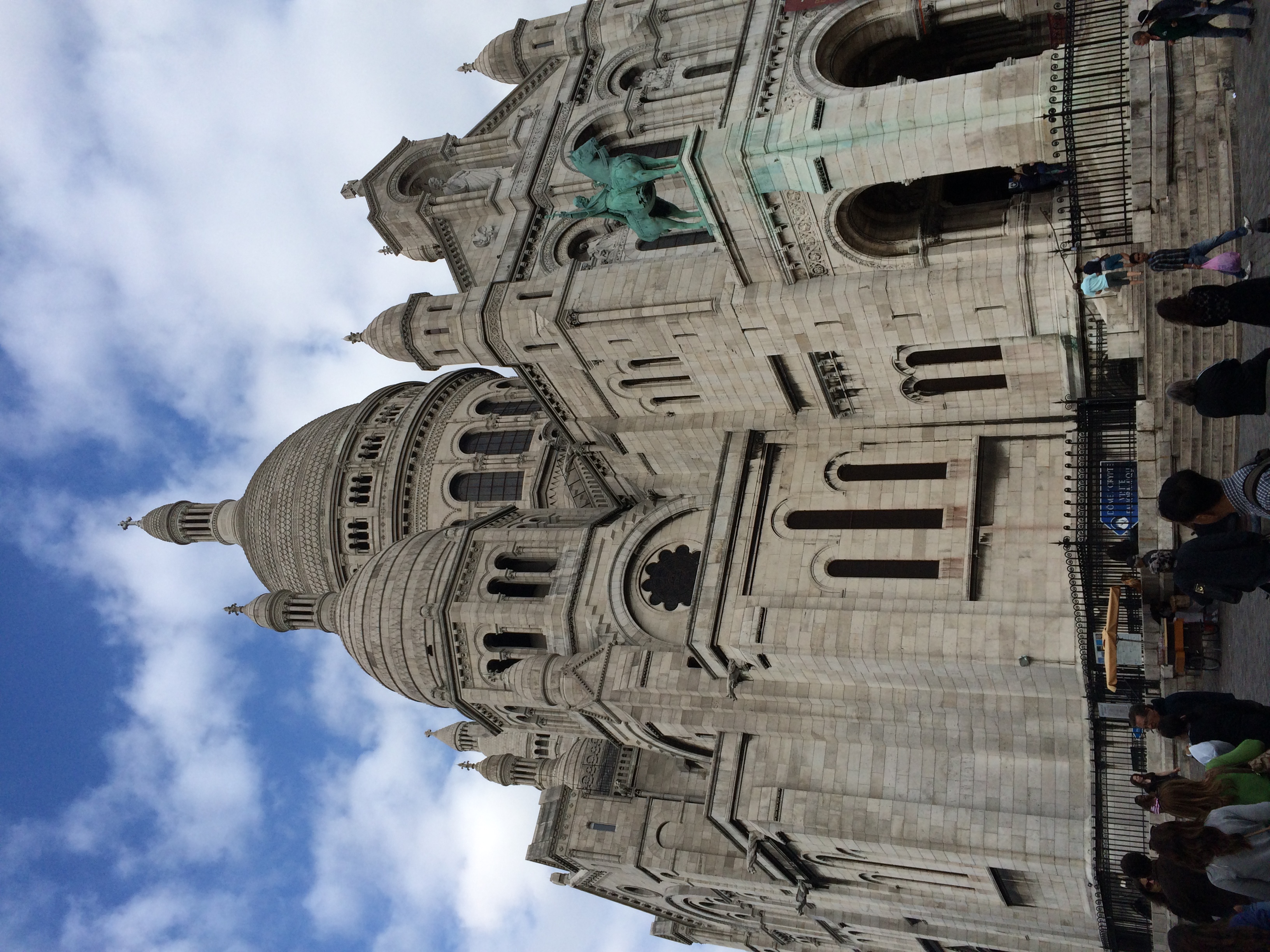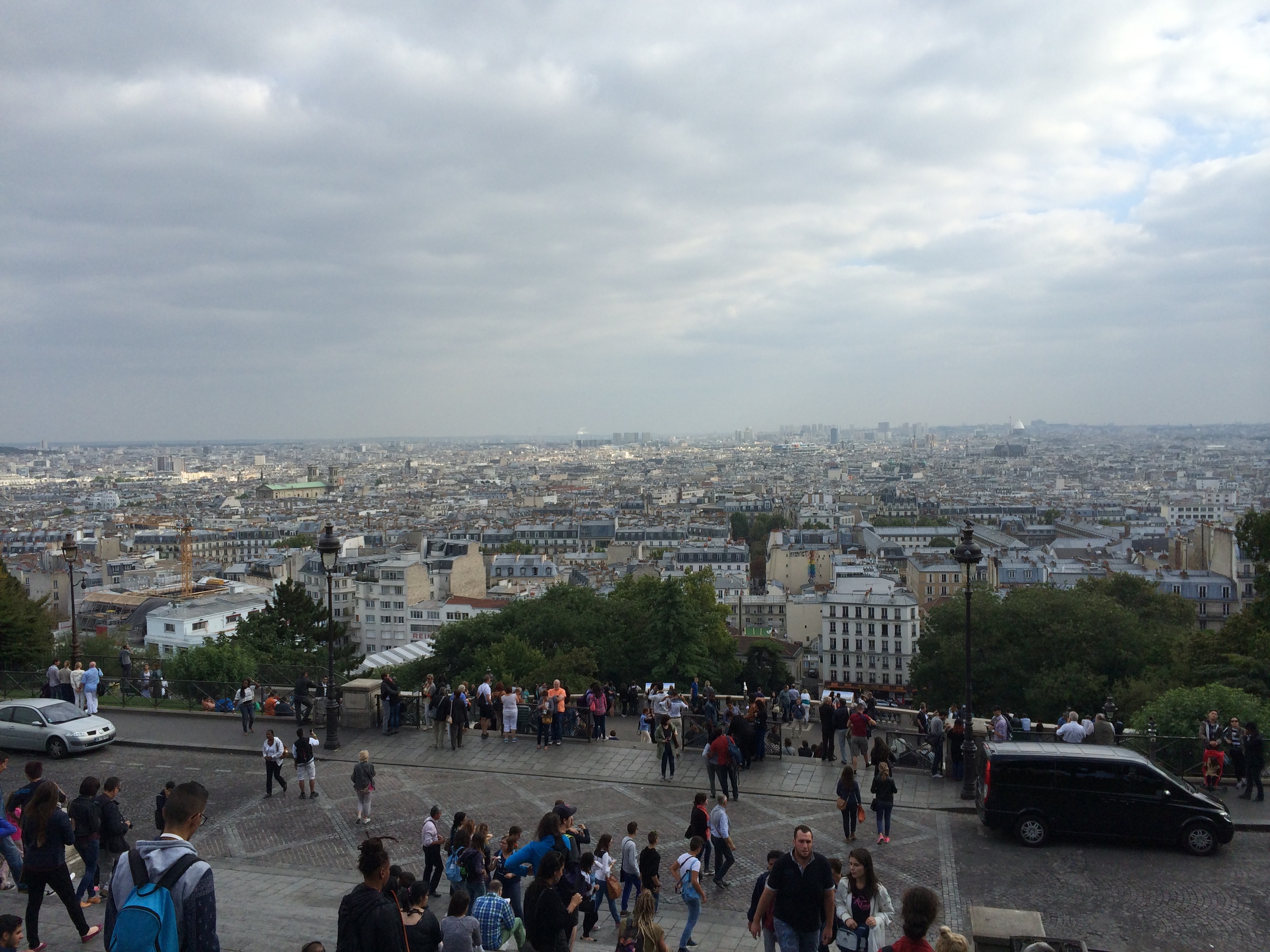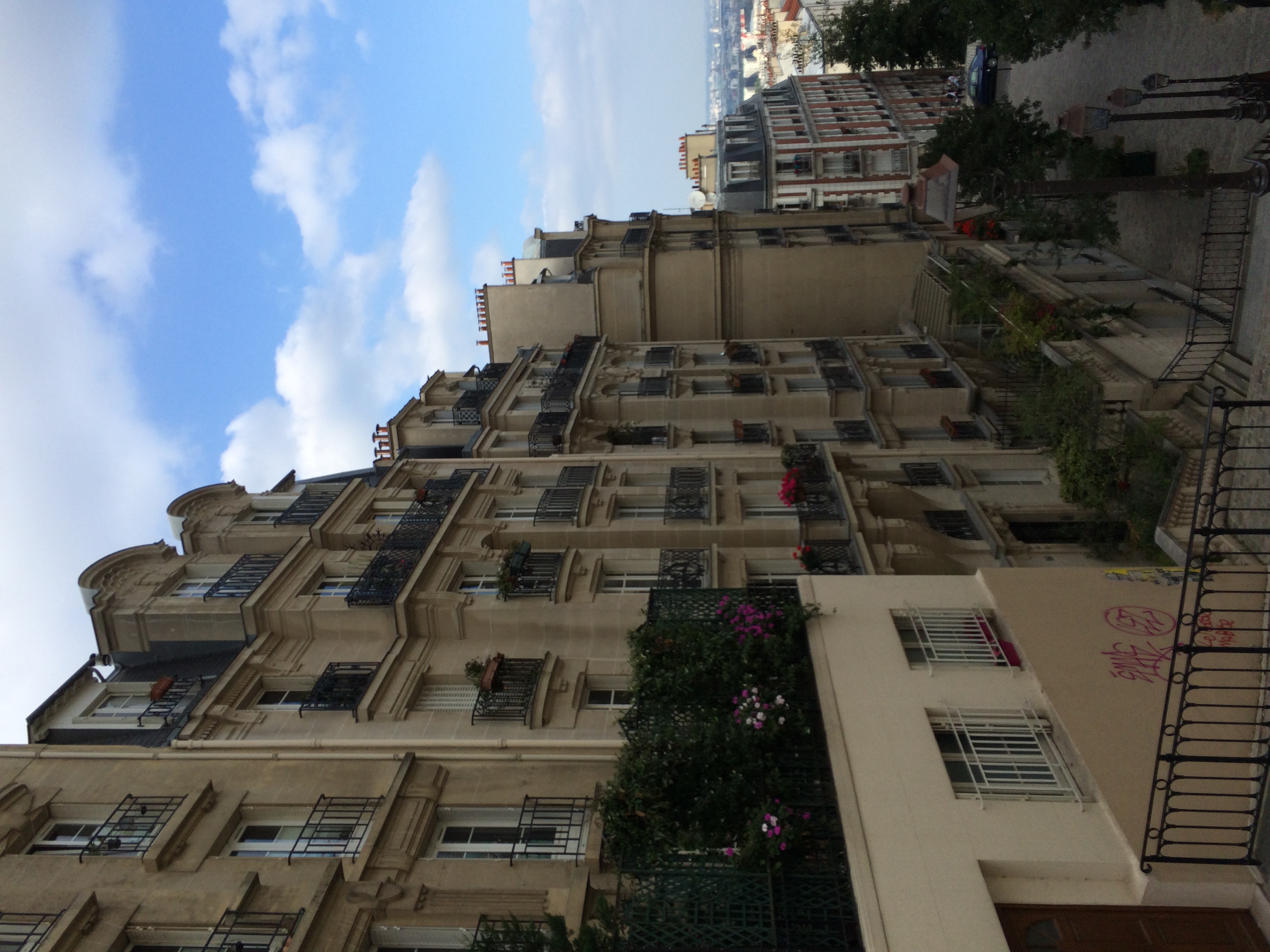 Our dinner that night was at Restaurant Itineraires. One of Sarah's old work friends came to eat with us. I can get by with French if need be but it was very helpful to have a local with us at dinner. This was another amazing meal. It was a prefix menu so our biggest decision to make was wine. We settled on a lovely Gamay. They brought out some homemade bread and olive oil to start, followed by a dish that consisted of sardines, beans, pesto and another slightly sweeter tomato sauce to balance out the flavors. I know sardines sound scary but this was really excellent both in taste and presentation. The next course was a foie gras and duck confit topped with shaved mushrooms. This was incredibly rich but really delicious. The texture of the mushrooms mixed with the foie gras was really interesting. The main dish was more lamb (not complaining!) with marinated beets and a ricotta cream sauce. Again- this was a perfect dish and just enough food that we were full but not uncomfortable.
Restaurant Itineraires was another excellent meal. This was a bit more elaborate and indulgent than our meal the night before and we ended up being at the restaurant for about four hours before we finished everything. I would definitely recommend this restaurant if you have a special occasion to celebrate or if you just want to treat yo self :)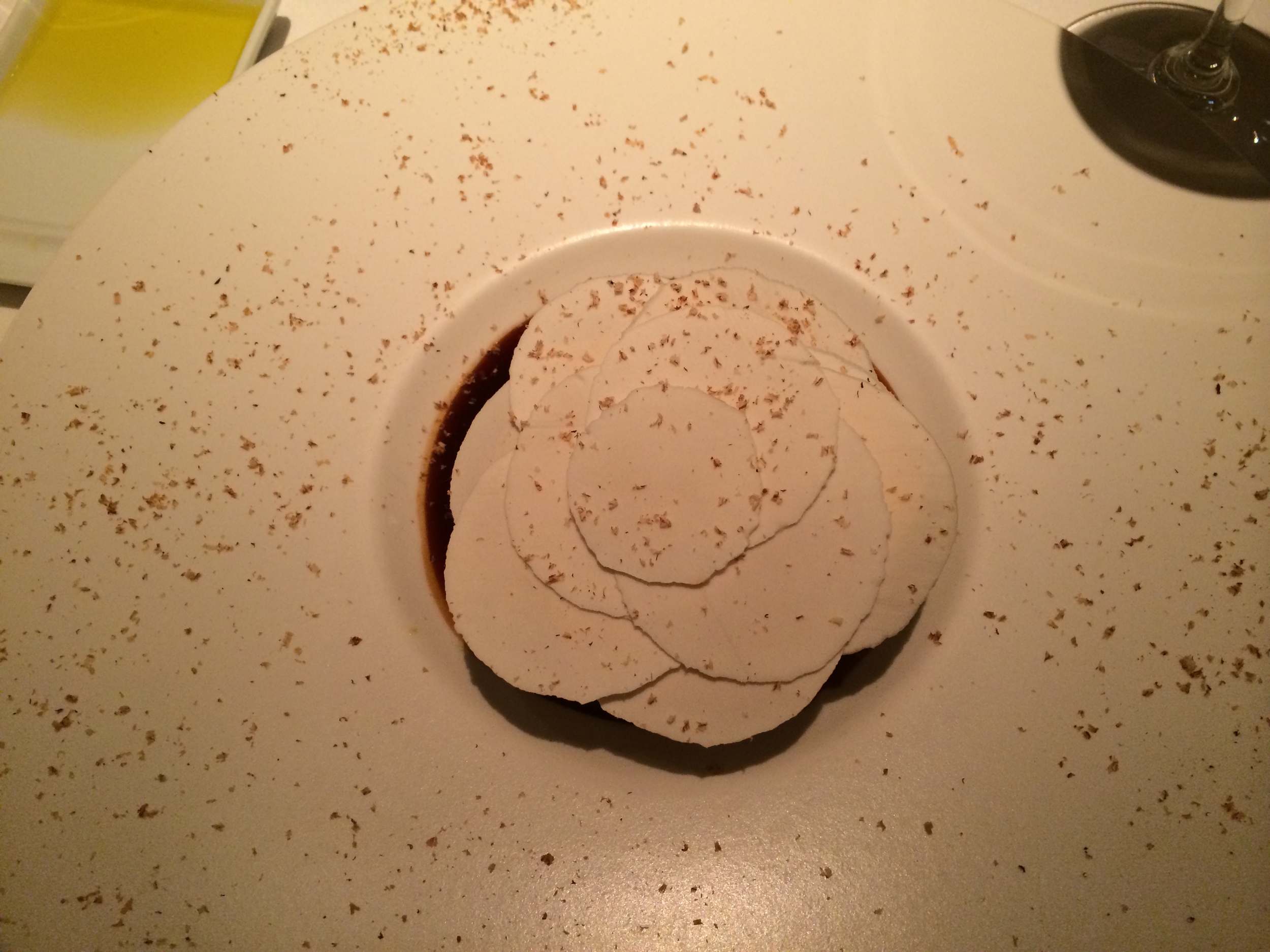 Day three was filled with more museums and lots of walking. We managed to see the Louvre in about 2 hours (it helps to be selective in the exhibits you want to see) then walked through the Jardin du Tuileries and over to the Eiffel Tower. We got the ingredients for a fabulous picnic (wine, cheese, chocolate and of course a baguette) and sat in the park by the Eiffel Tower for a few hours.
We had planned to go to another elaborate dinner that night but after our picnic didn't think we needed to spend 4 hours in a restaurant again. We walked over to the St. Germain area again and into a place that seemed crowded enough that it had to be delicious.
We sat down and I immediately noticed that everyone was ordering the same salad and that the waitresses were carrying plates of pommes frites and huge plates of steak. Interesting. Our waitress approached us and before even asking if we wanted water said how would you like your meat. Sooo I guess there's no menu? My response was 'may we see a wine list?' We have medium or rare. Alright, 'rare it is!' Now please give me some wine (I am le scared). We figured out quickly that this place only serves steak frites. More red meat for dinner! The pommes frites were excellent and the steak was pretty good mainly because of the sauce that came with it. The best part of this restaurant is that once you finished your steak they continue to bring you more steak frites until you tell them to stop. America- DON'T take notes on this concept.
After dinner we wandered over to a bar called The Germain. My good friends Rishi and Maria suggested this place. I think their exact words were 'it had pretty people and fancy cocktails- you would like it.' Ah you know me so well. This place was excellent for people watching and the description was dead on. We had a few glasses of rose champagne here and somehow ended up at a party with Francois Hollande's son- but that's another story for another day.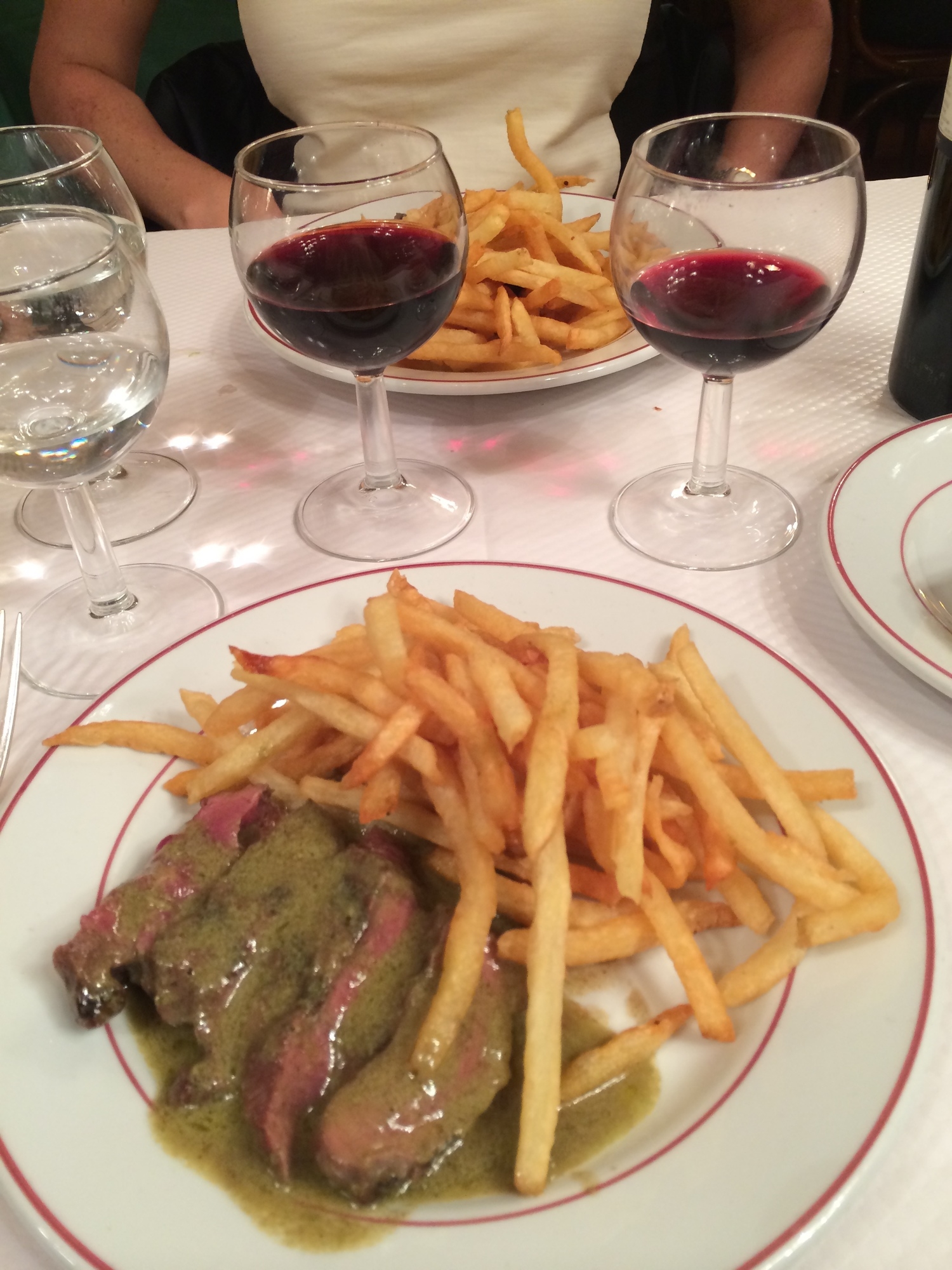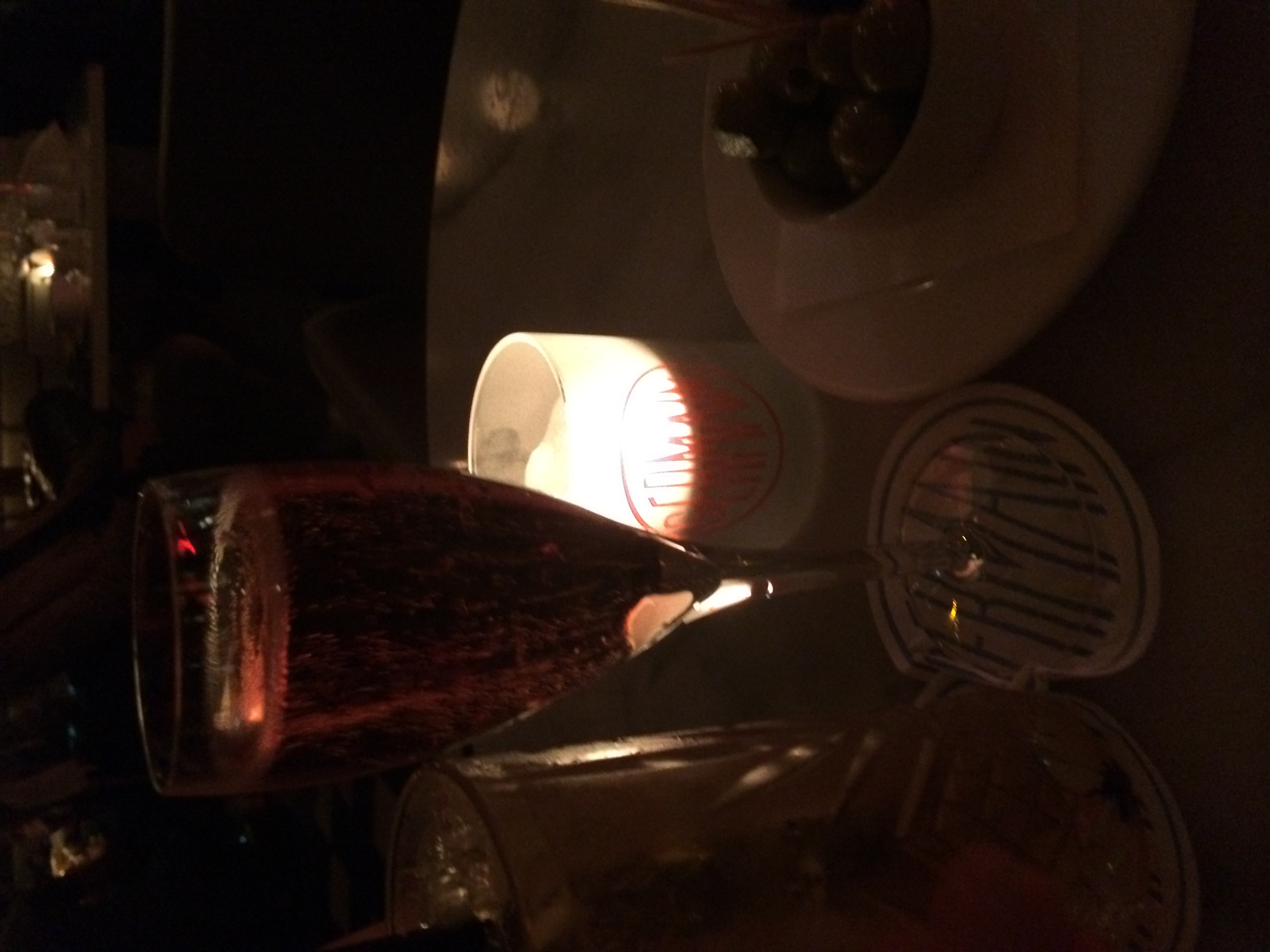 Our last day in Paris we started with brunch at Laduree! This was so much fun and the food definitely lived up to it's name. Everything from the macarons to the cappucino to the scrambled eggs were delicious. We started with some pastries- a chocolate croissant, a chocolate pistachio croissant (HAD to try both- they're just so different) and a canele. I think my favorite was the chocolate pistachio. I'm a sucker for anything with pistachio or hazelnut. Next we had a fruit salad and each got scrambled eggs (mine with bacon). The fruit salad could have been better- that said, I have very strong opinions about fruit salads at restaurants as most of them are just filler fruit. I would give this one a strong 6. The eggs were really incredible. They were soft but not wet (sorry if that description grossed anyone out). The bacon on top of mine was very thin and crisp bacon. The presentation of the eggs was also excellent. We split some macarons for dessert- rose petal, raspberry, salted caramel and vanilla. Rose petal was definitely my favorite of these.
The rest of the day we spent shopping down the Rue Saint-Honore near the Champs Elysee. This is a great shopping street with all the big brands and a few more boutiques. It also has some great hotels such as the Mandarin Oriental and The Hotel Costes. We went back home to regroup and do some packing before heading out for dinner.
For our last night we started with rooftop drinks at Georges at the Centre Pompidou. Incredible views with great people watching. We ended up staying here for almost two hours because we managed to snag one of the coveted outdoor seats (...and because the service was so bad that we waited 45 minutes for our check). For dinner we went to Apibo. This restaurant was tucked away on a cute but bustling side street called Rue Tiqqetone. The food was great but not quite as excellent as our first two meals. I started with a shrimp and avocado dish and for my main course I had seared veal. Both of these were excellent. For dessert, our waitress raved about the chocolate mousse so we both ordered it. Thirty minutes later she came to our table to tell us they were out of chocolate. We were a bit confused as to why it took her thirty minutes to figure that out but it seemed to be the theme with dining in Paris. Instead, we opted to dip into a creperie for our last dessert of the trip. Excellent decision I would say.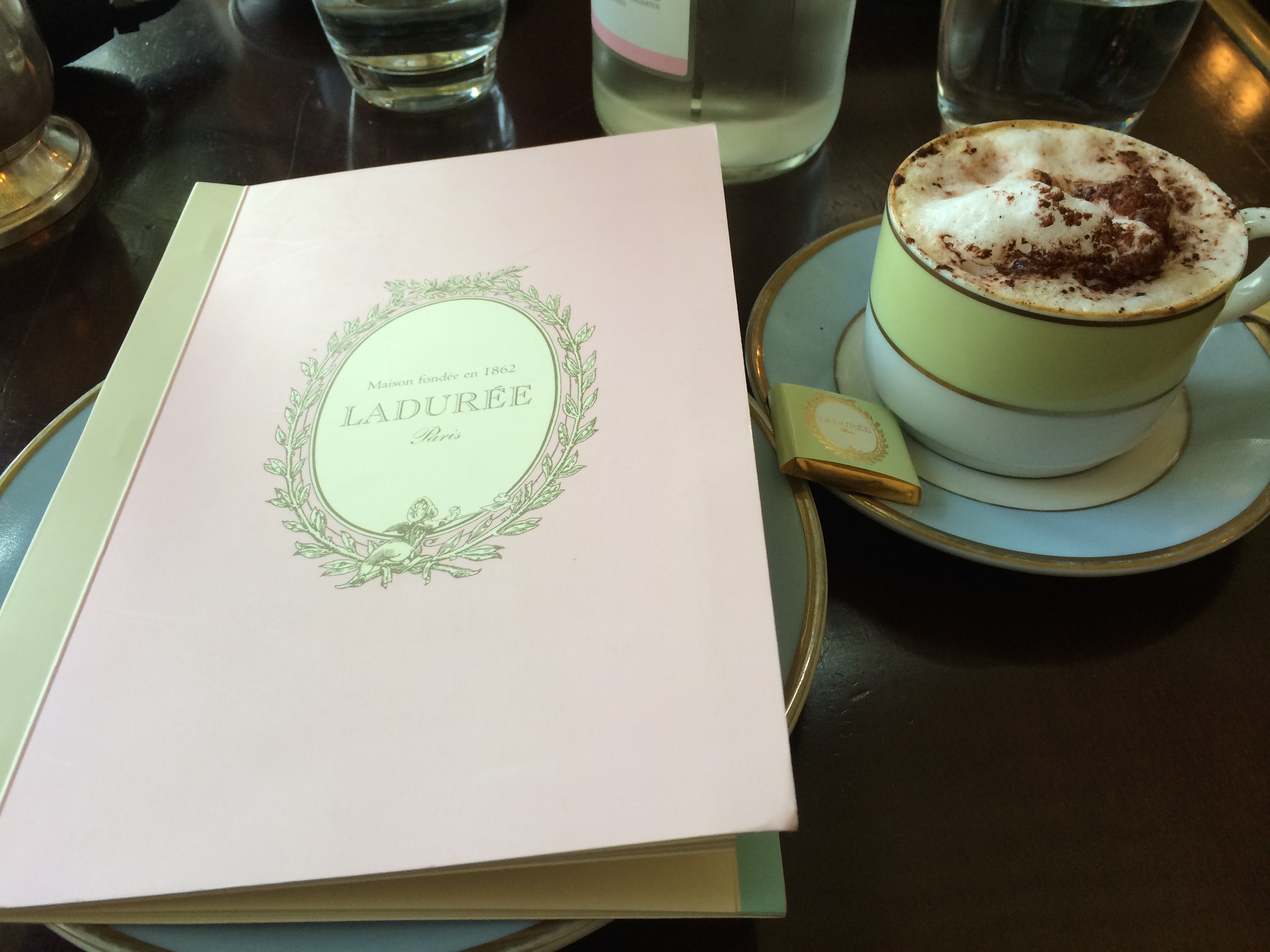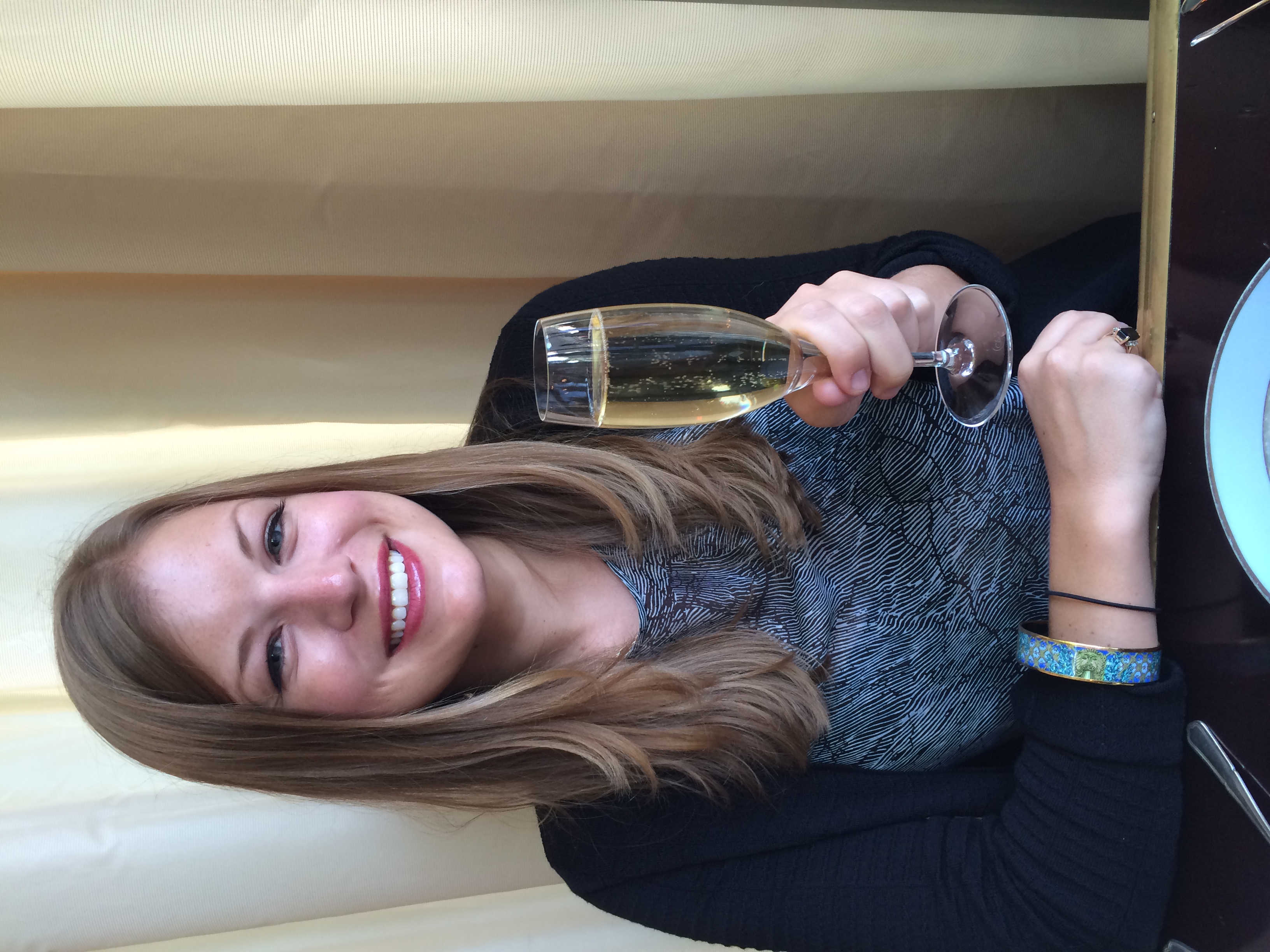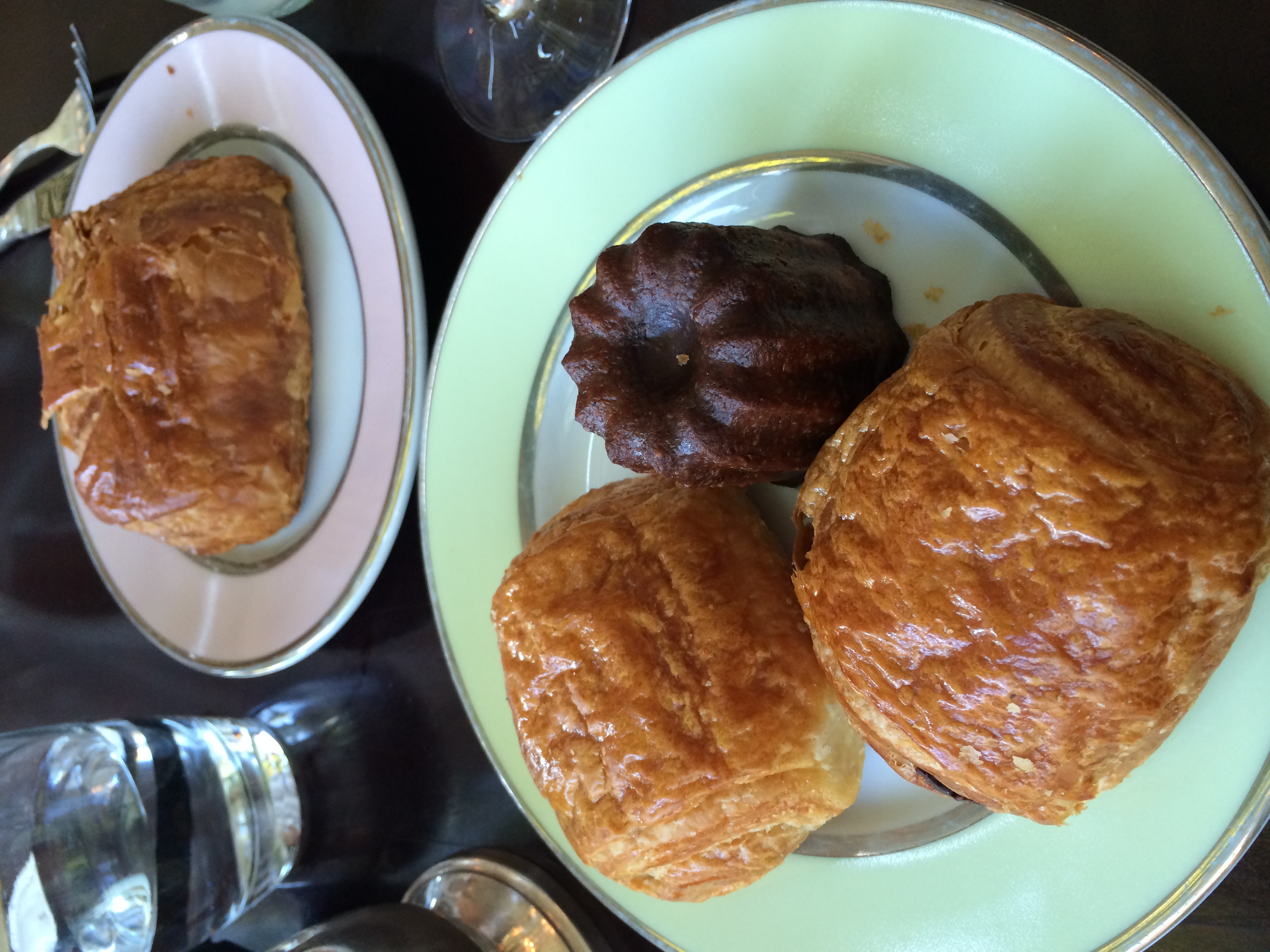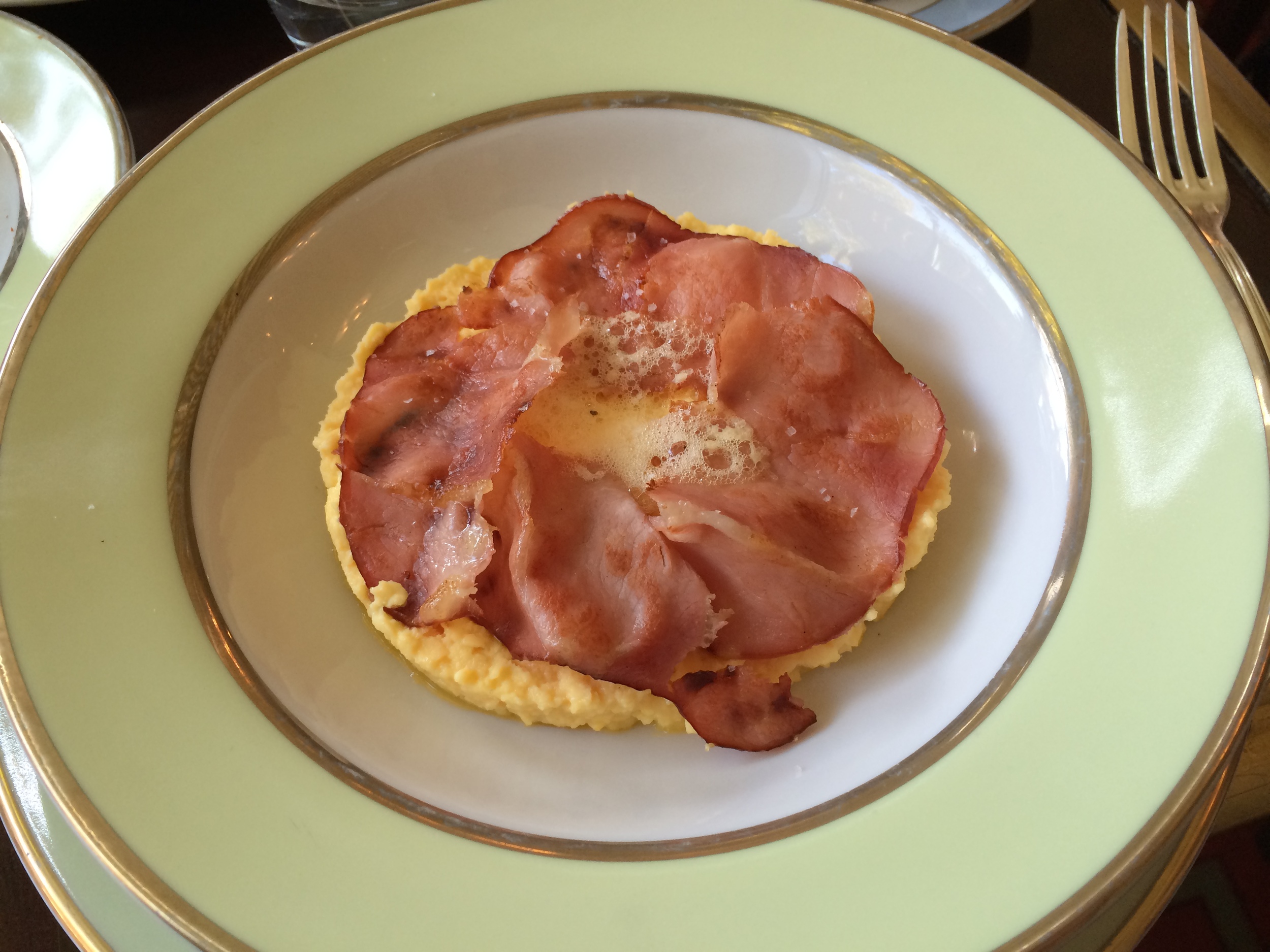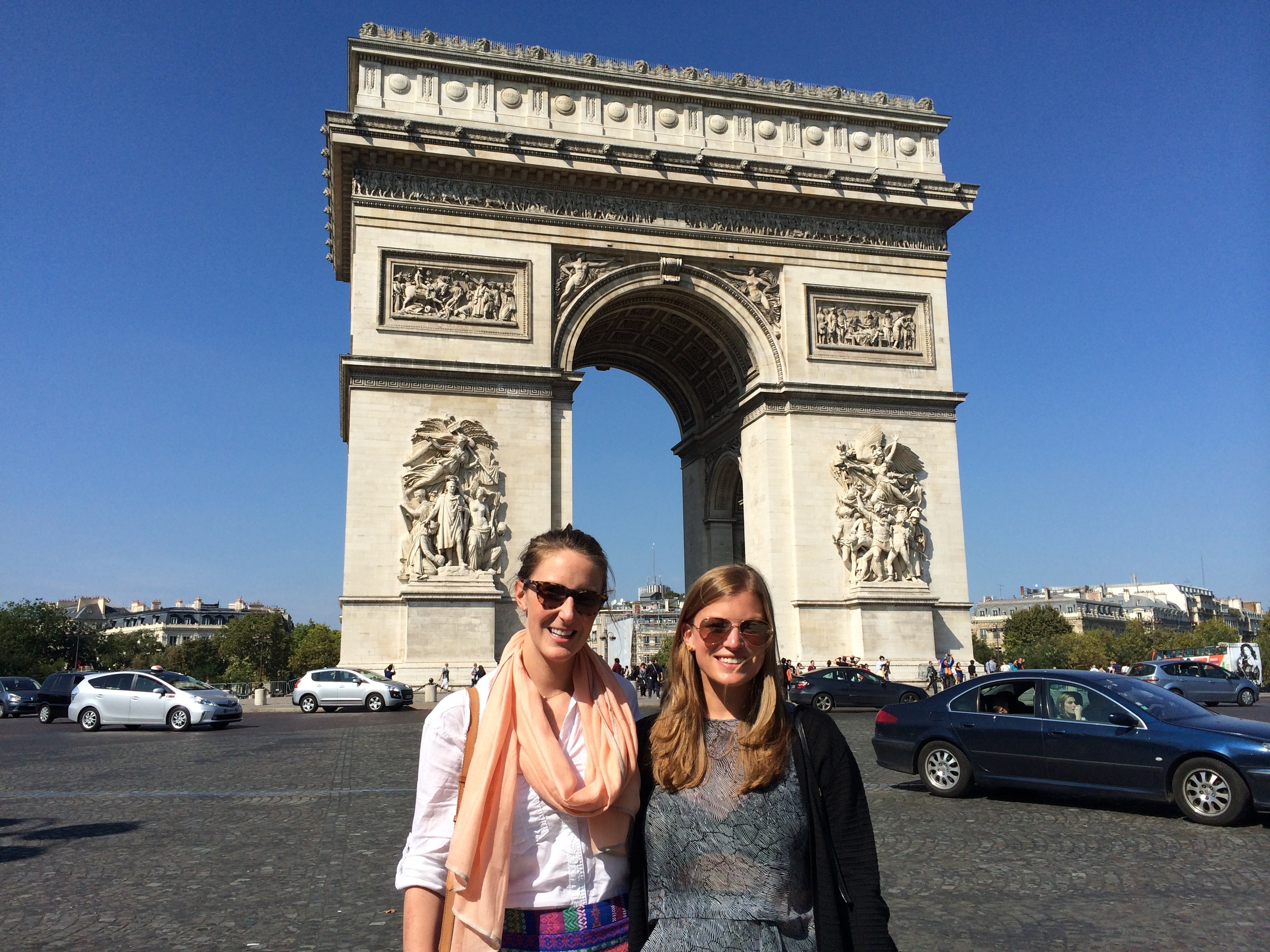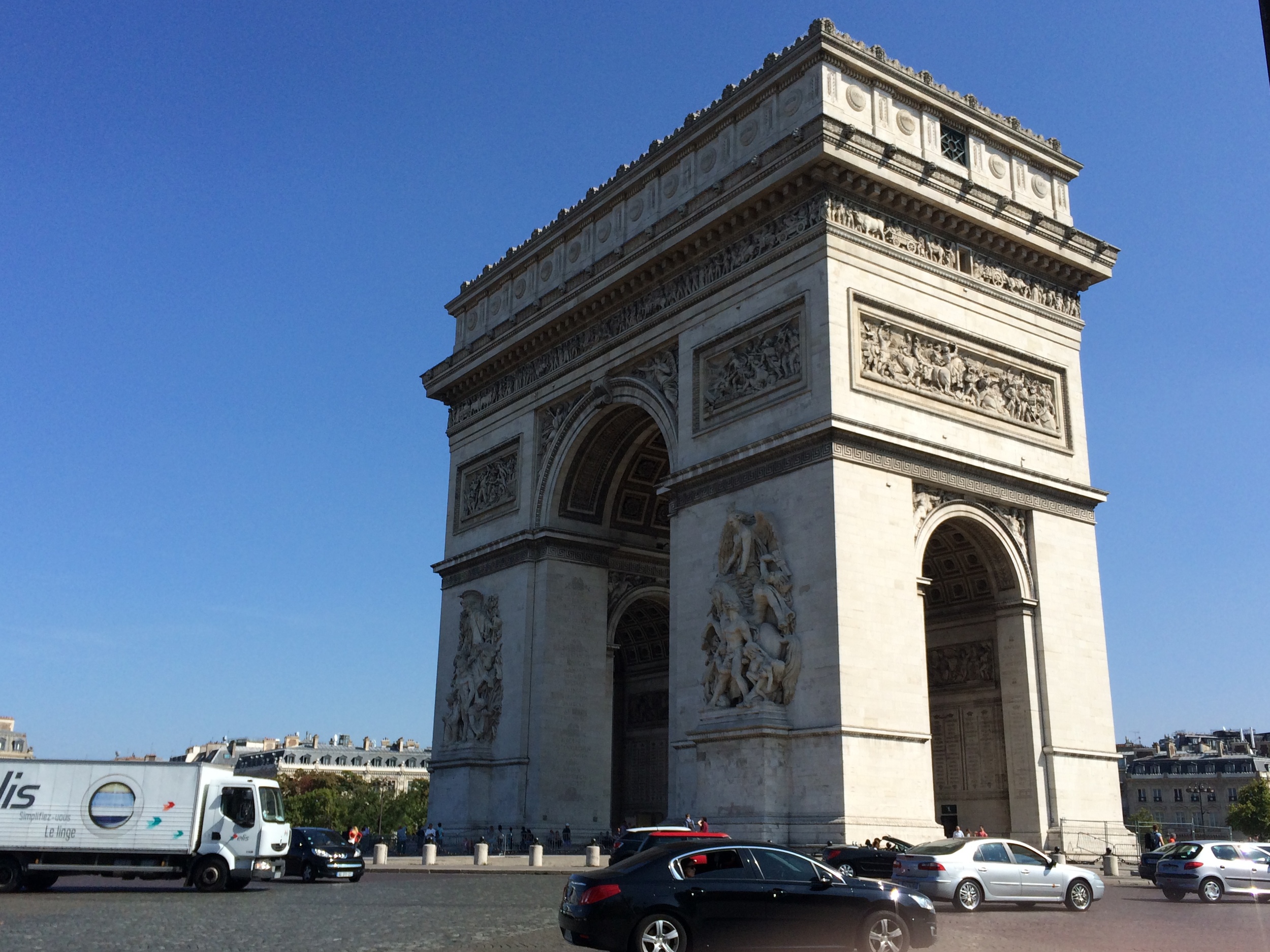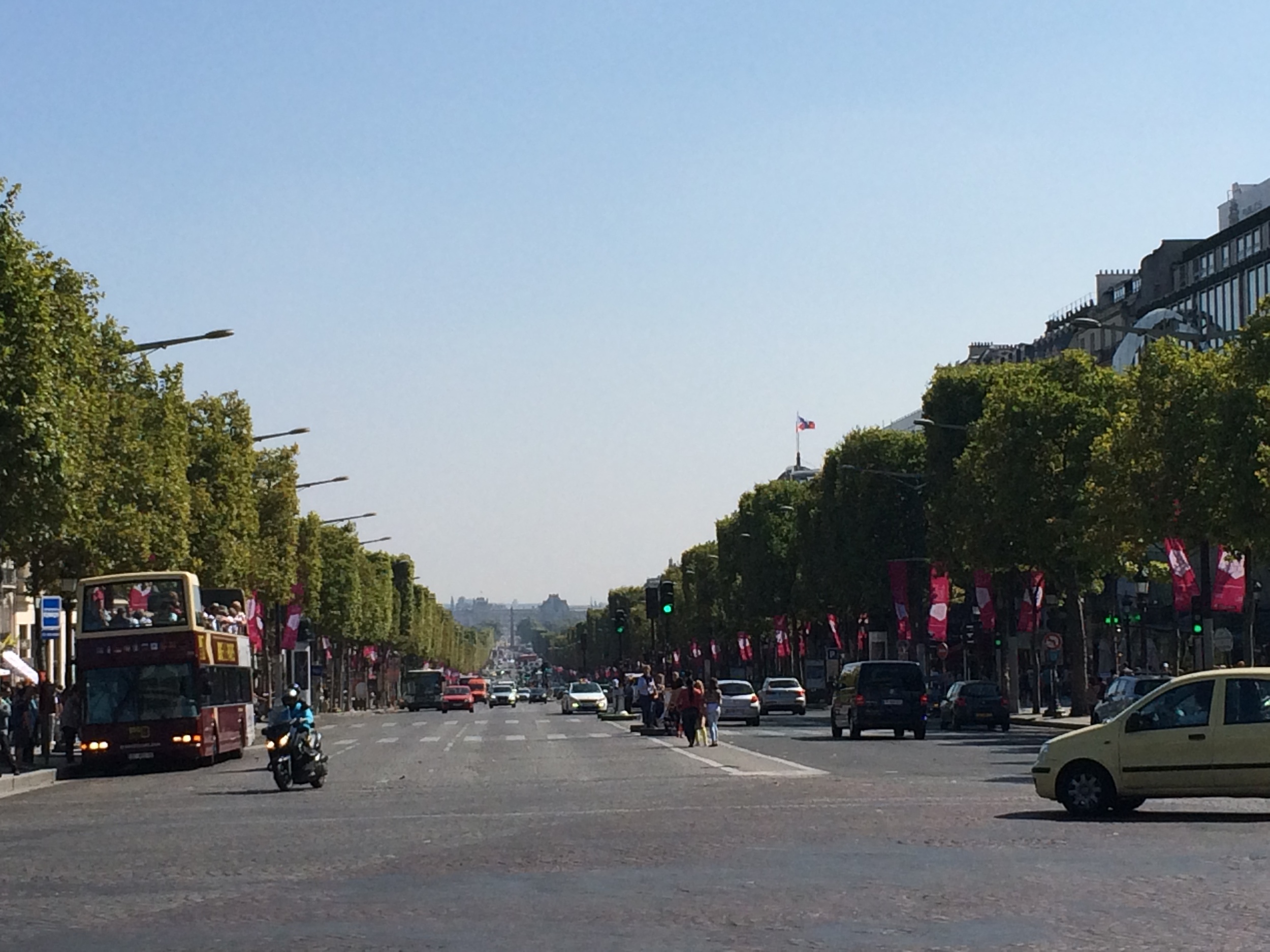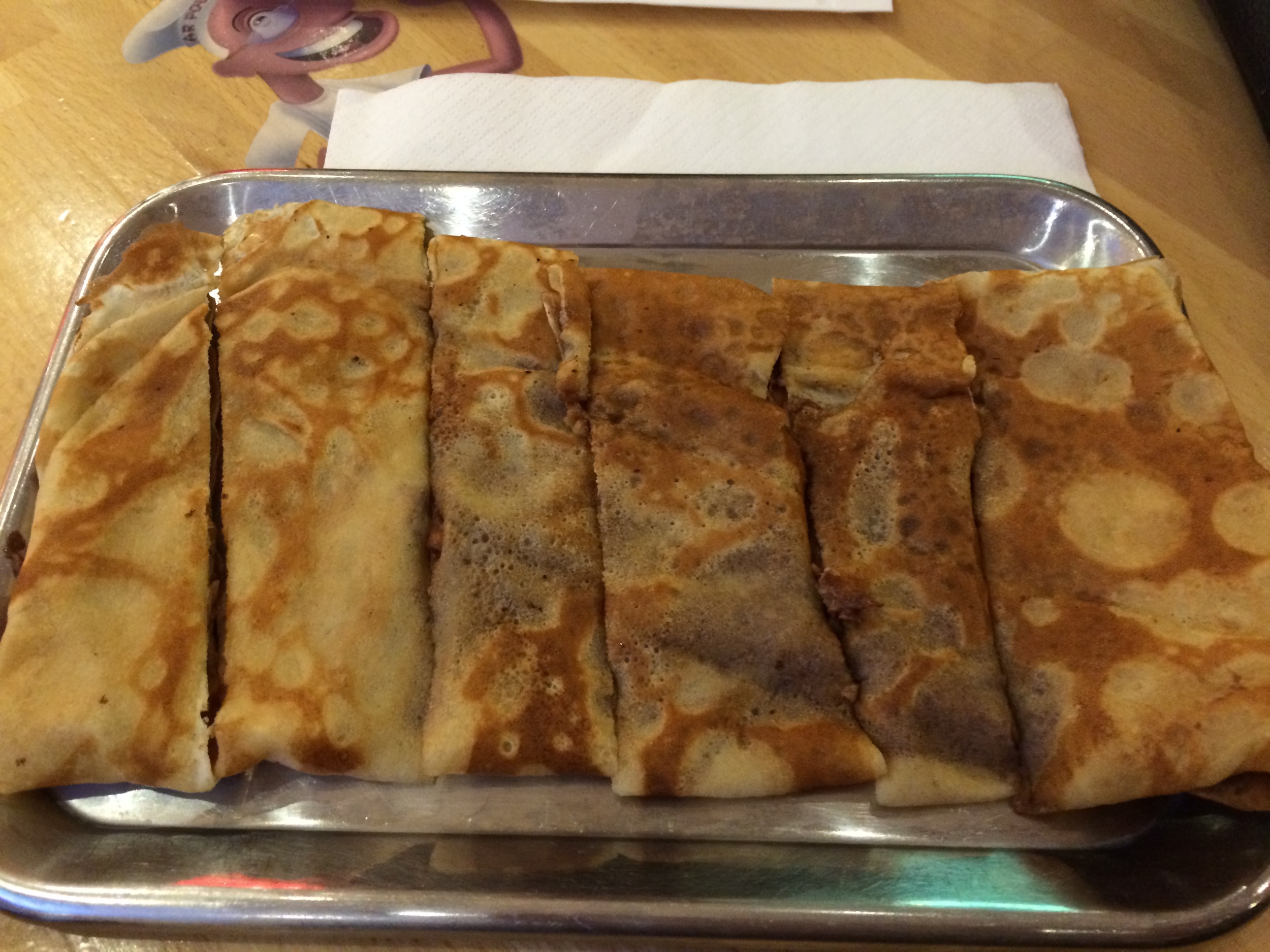 Well folks, that concludes my pre cooking school adventures! I hope I've entertained you enough to want to continue reading- stay tuned for my first post from the Ballymaloe Cookery!
Cheers!