A Day in Bangkok
Our trip to the Myanmar Embassy was a success, although they don't make this process convenient. We showed up during the allotted 9-12 timeframe to drop off our passports, documents and cash. We were given a number and asked to wait until it was called to hand in all of our information. This number apparently meant nothing except stand in another line for foreign passport holders. An hour later we were able to hand in all of our information then told to come back again between the hours of 3:30-4:30 to pick it up. Sure thing, have a great lunch break.
During that time I embarked on some sightseeing. I had major problems with the cab drivers in Bangkok the day before as none of them spoke English or could read a map, so I decided to brave the Bangkok metro system. This is definitely the way to get somewhere in Bangkok. It's so clean and so easy to use.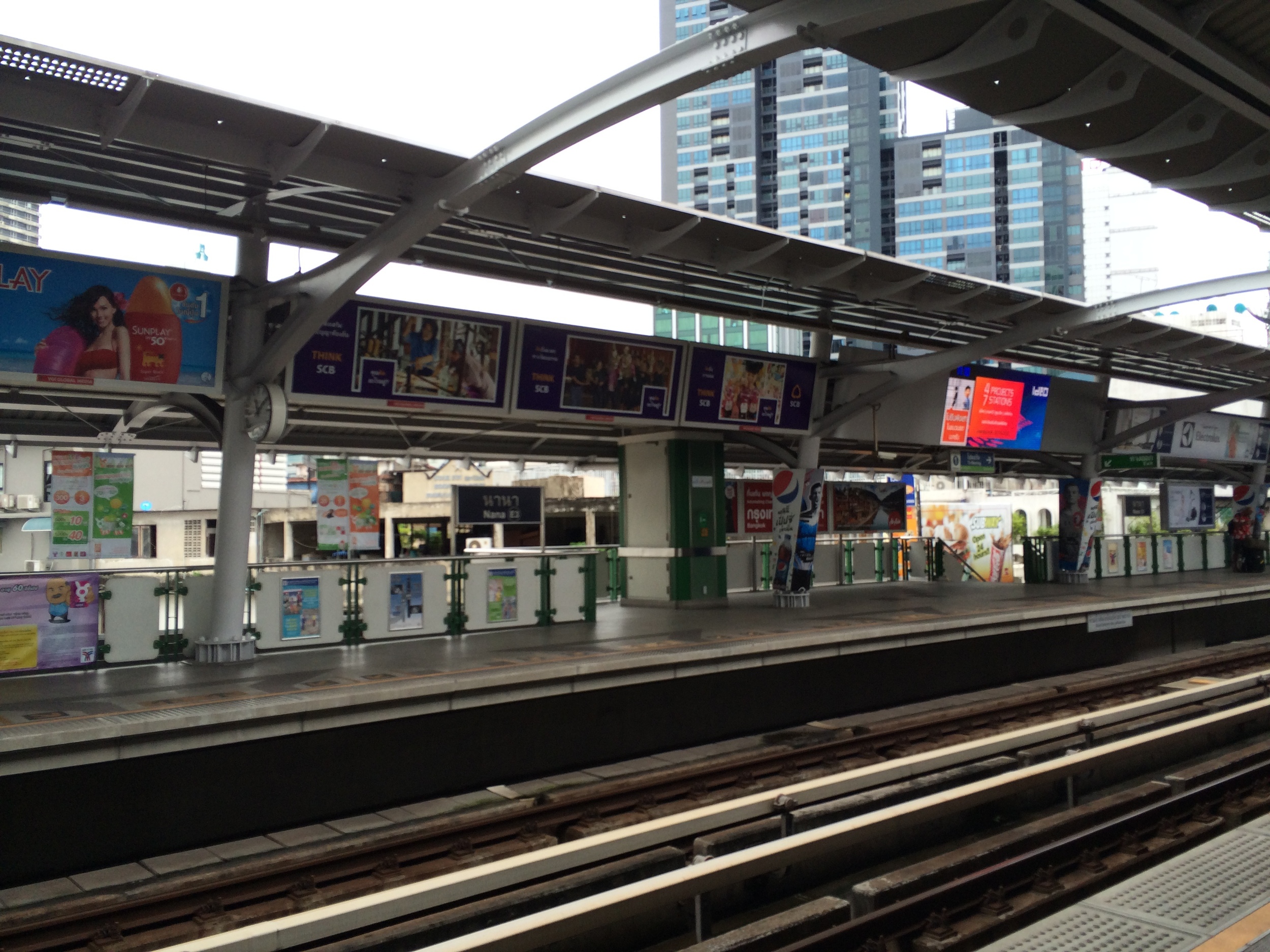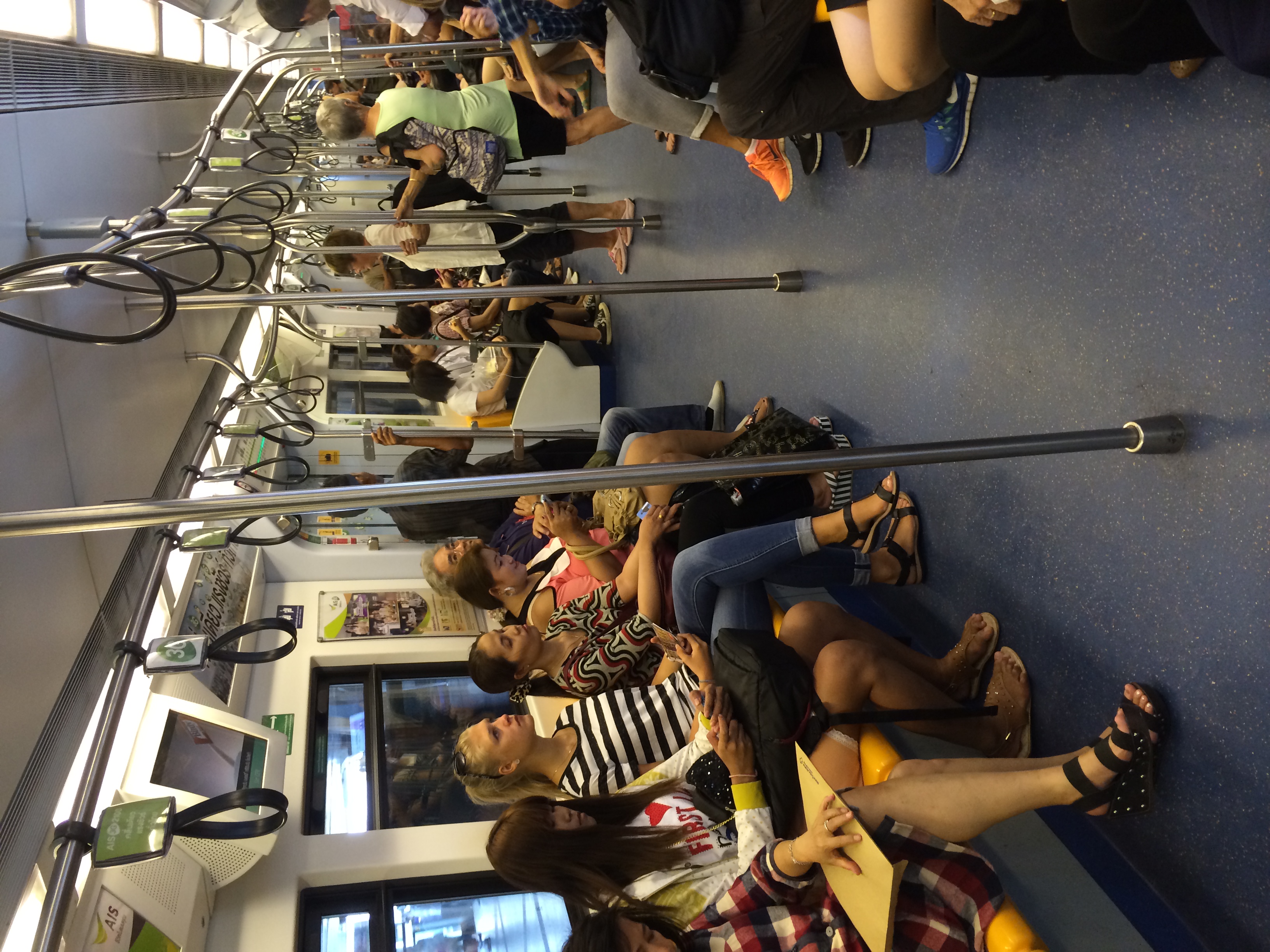 I started at the Royal Palace- home of the Thai King, the Royal court and the administrative seat of government. I figured out how to take a long tail boat ride there, which was on my list of things to do in Bangkok so that worked out perfectly. The palace was incredible. The architecture and detailing were so ornate and beautiful. The gardens surrounding the palace were also really amazing and so well manicured. The palace also holds the Temple of the Emerald Buddha- regarded as the most important Buddhist temple in Thailand.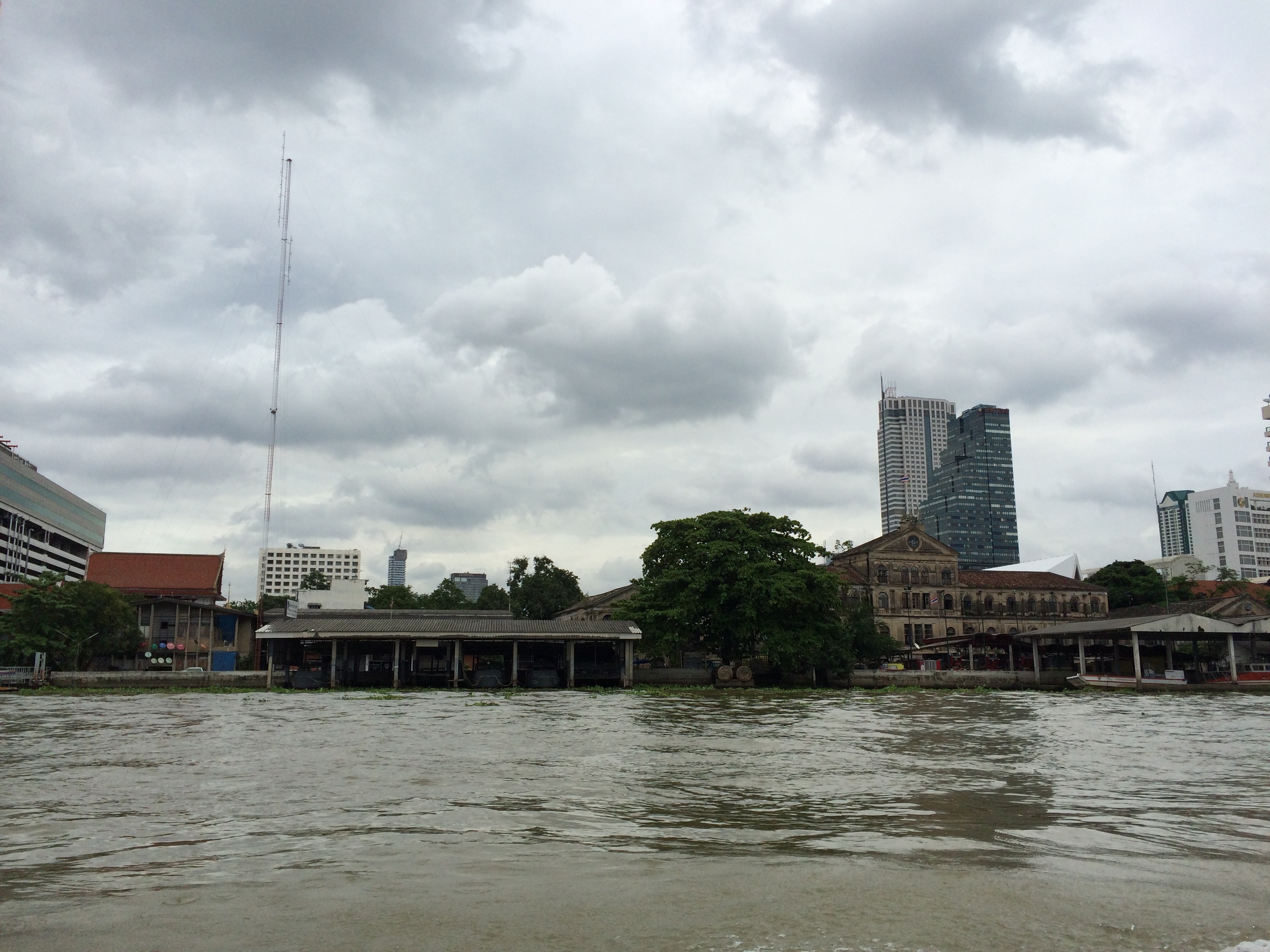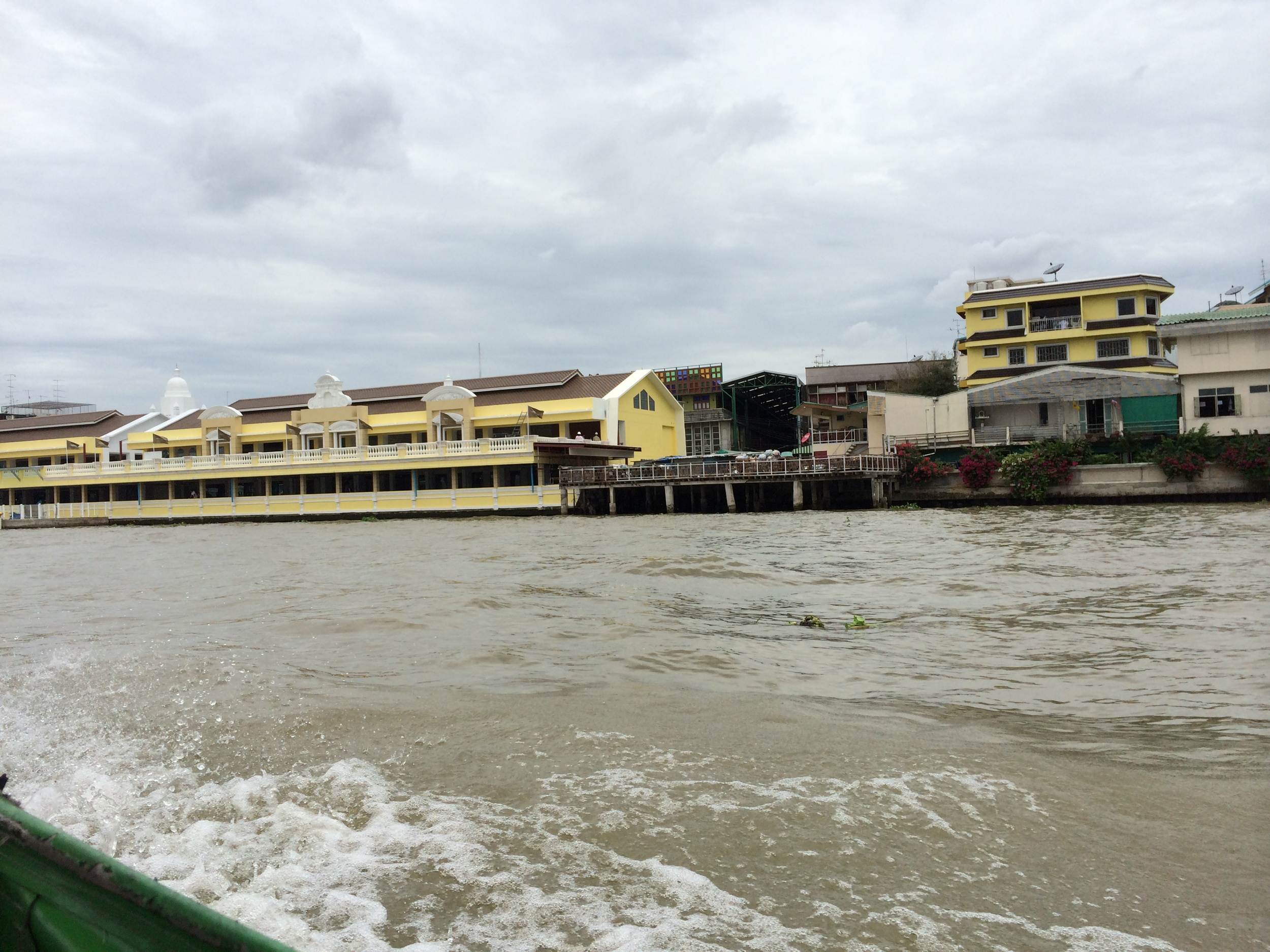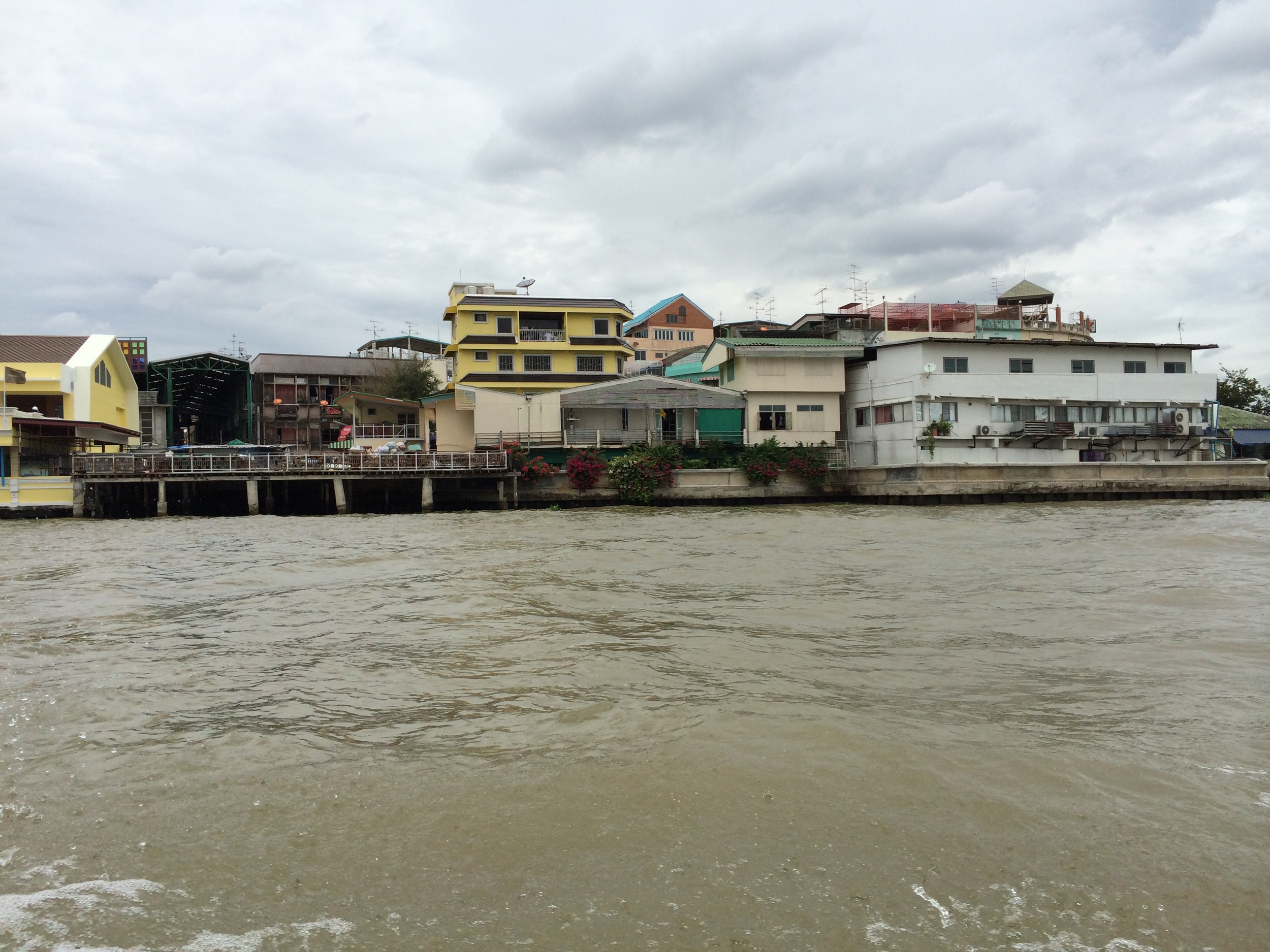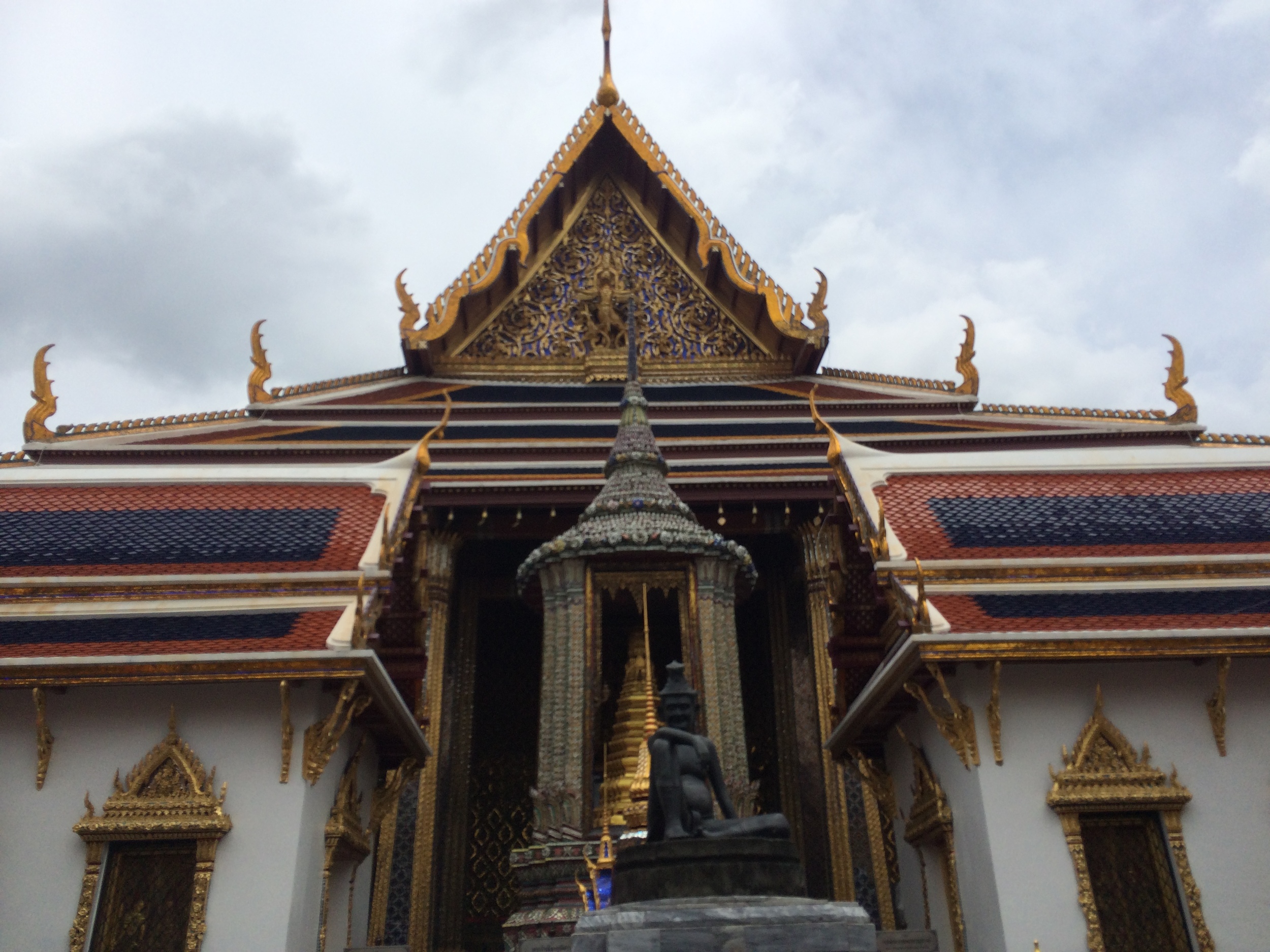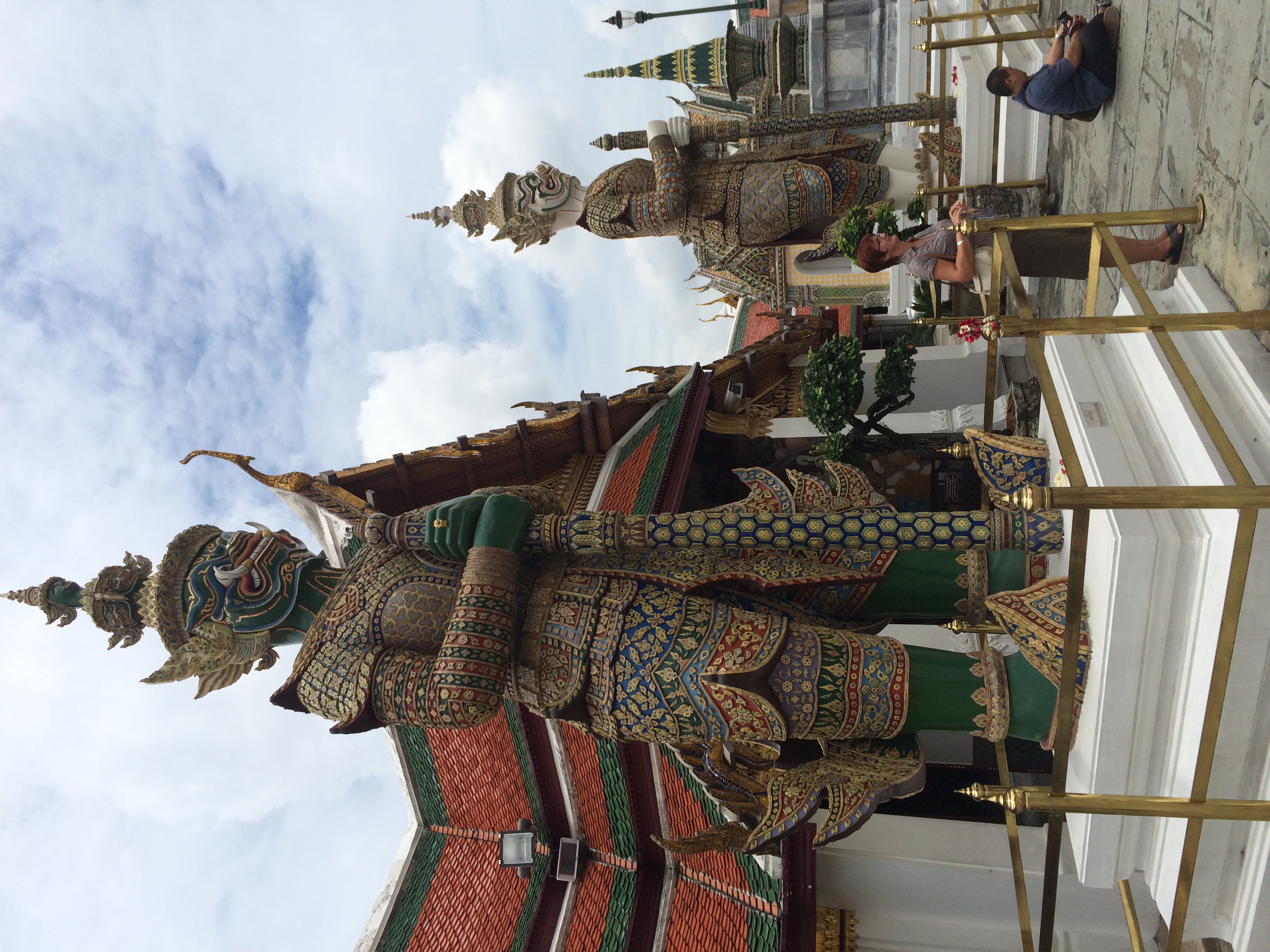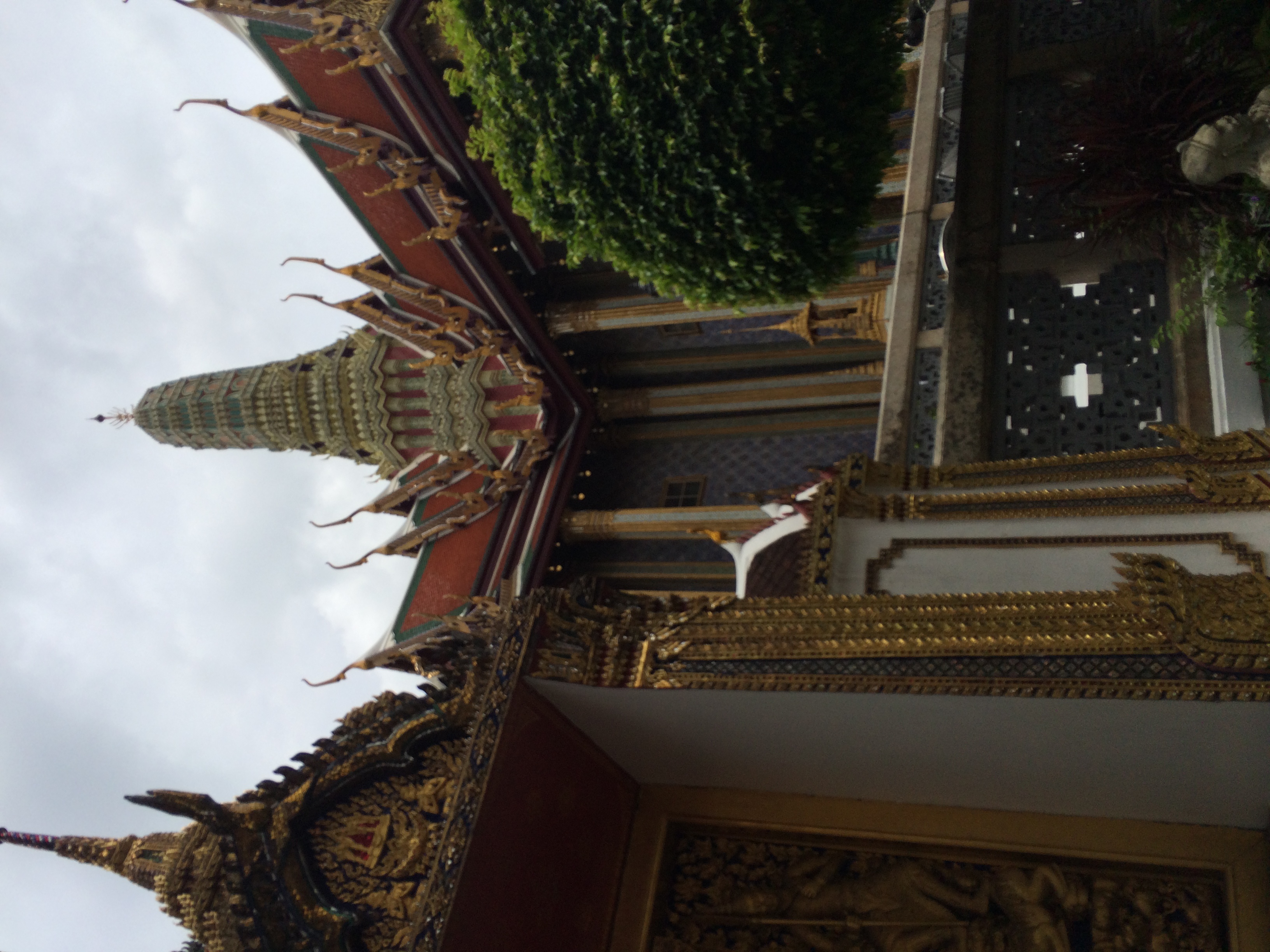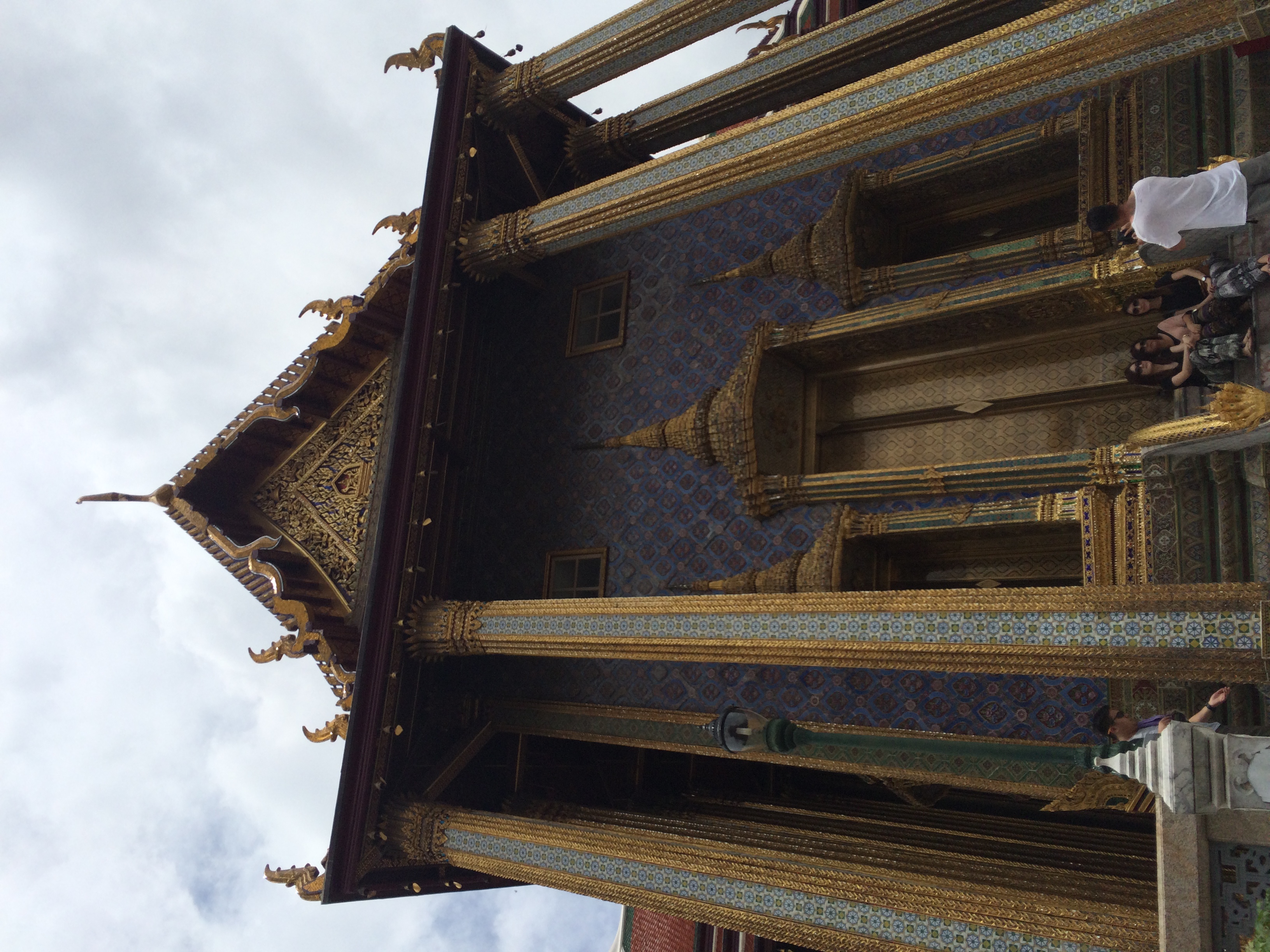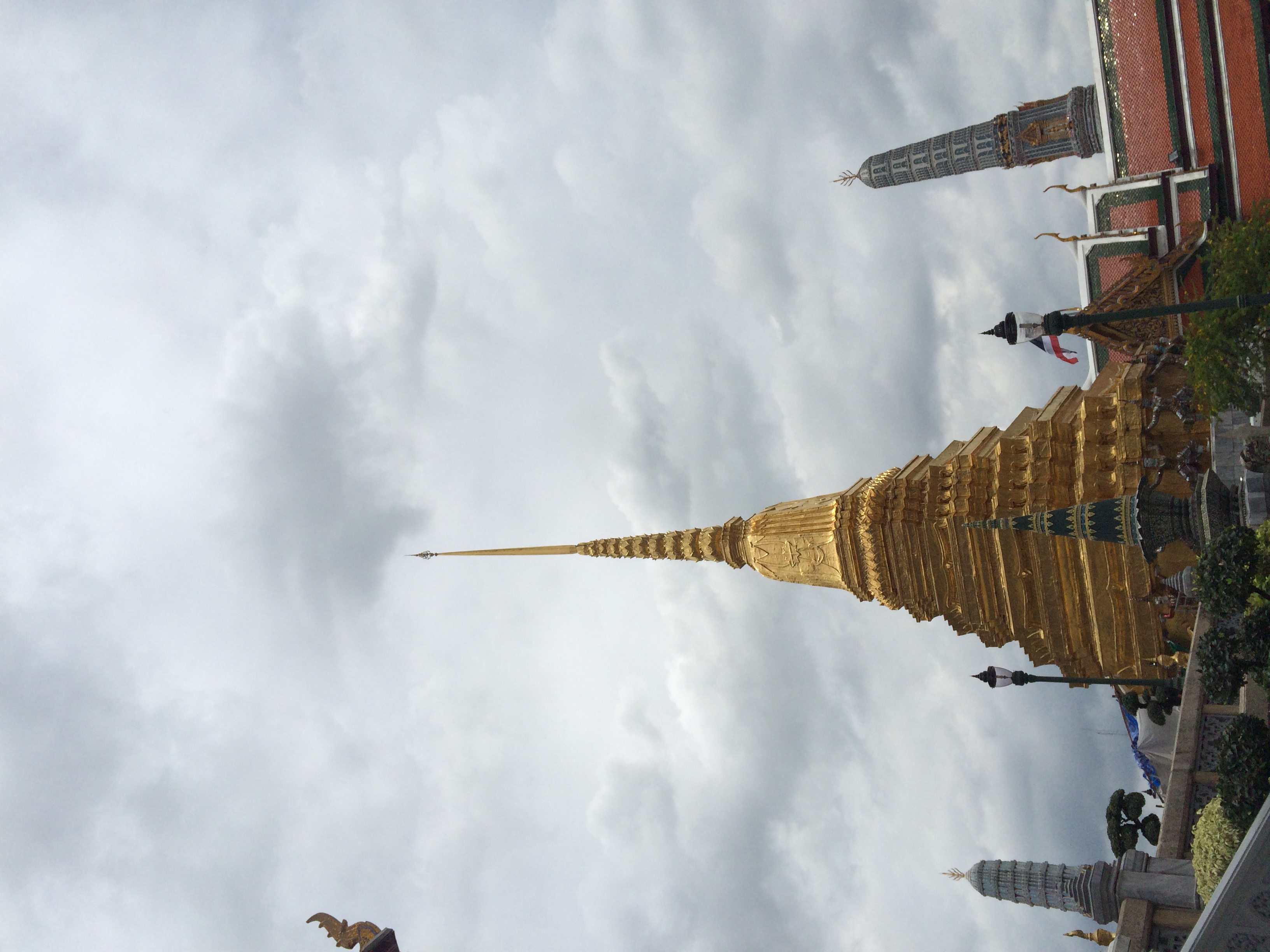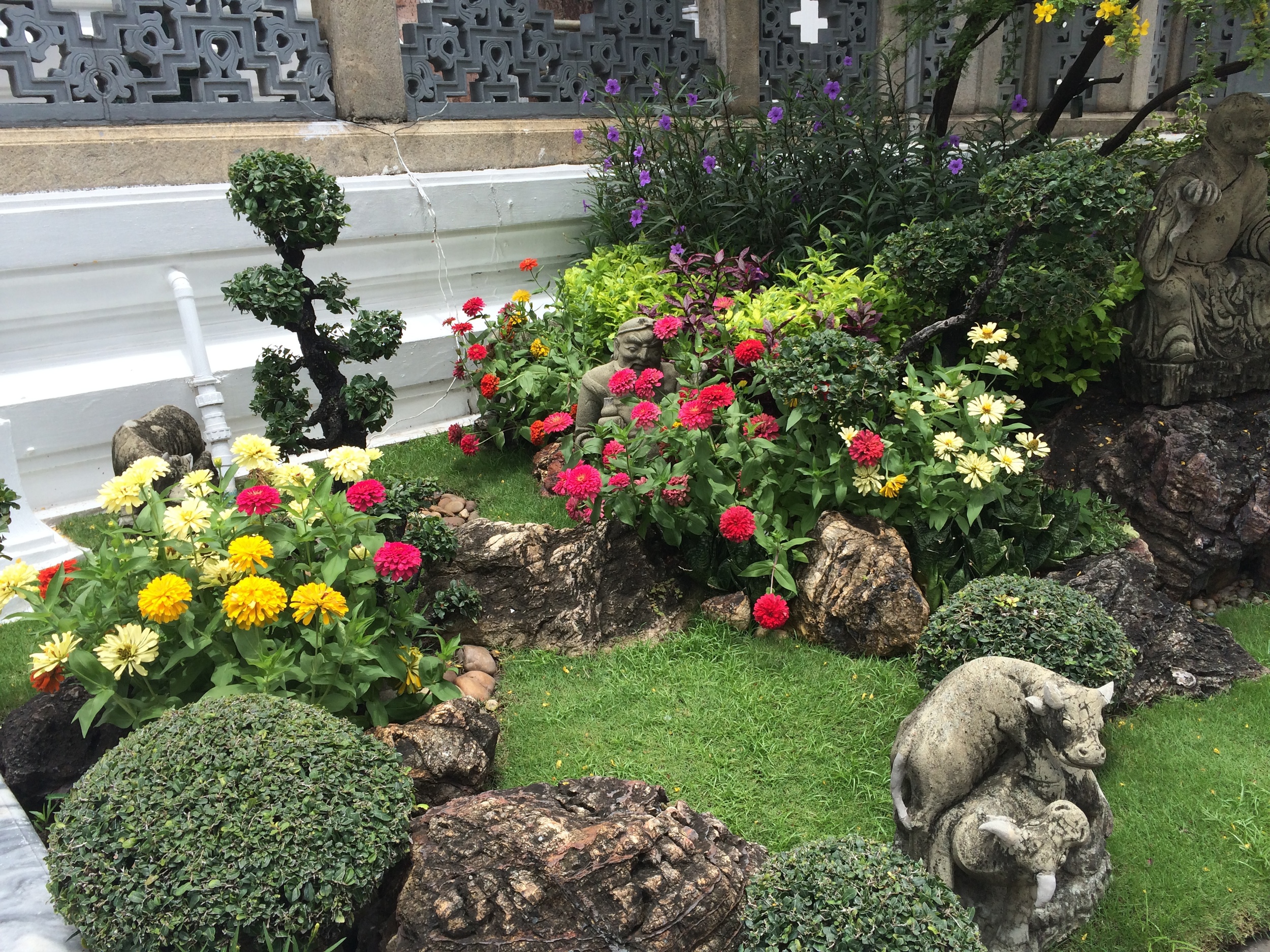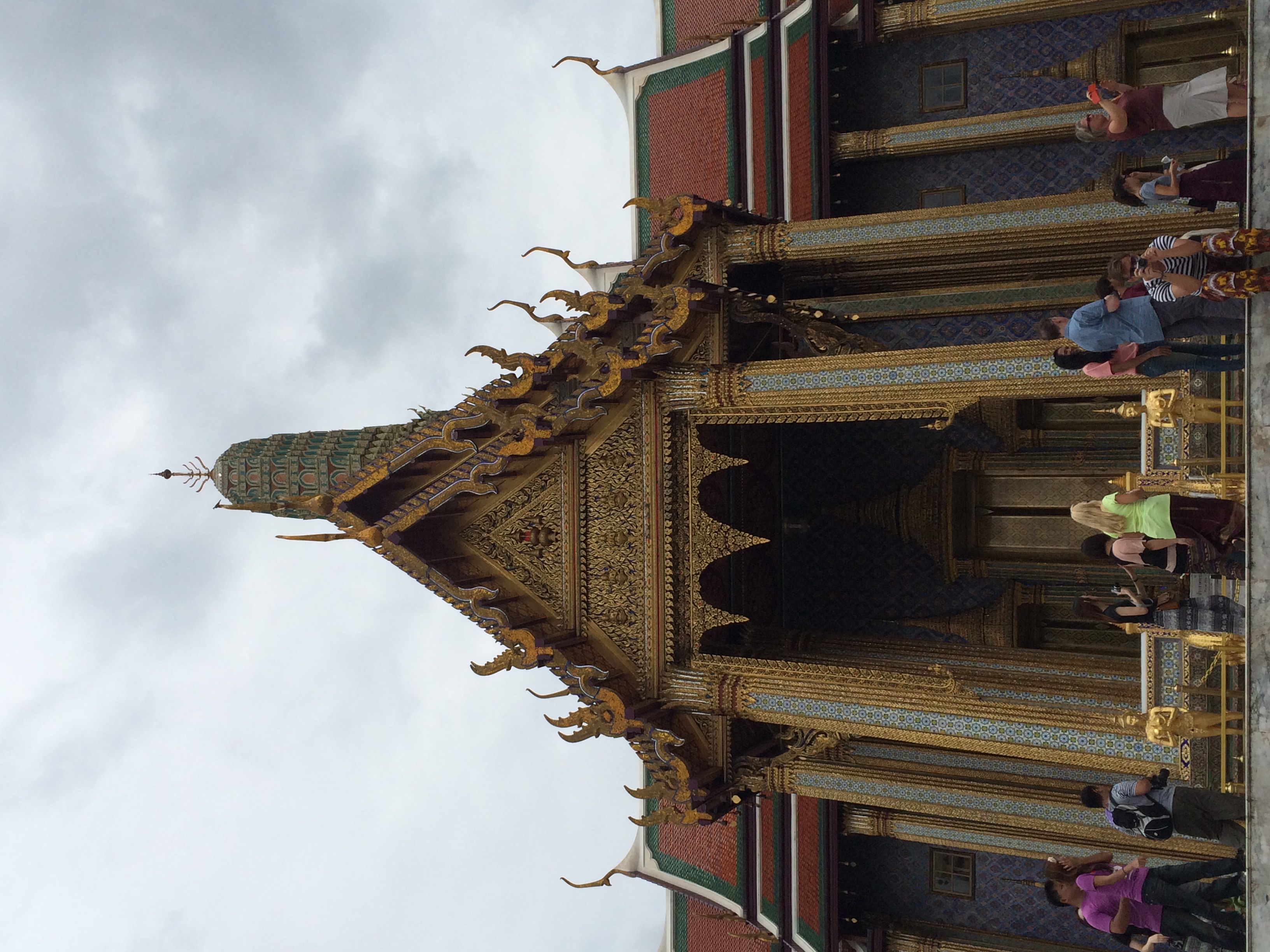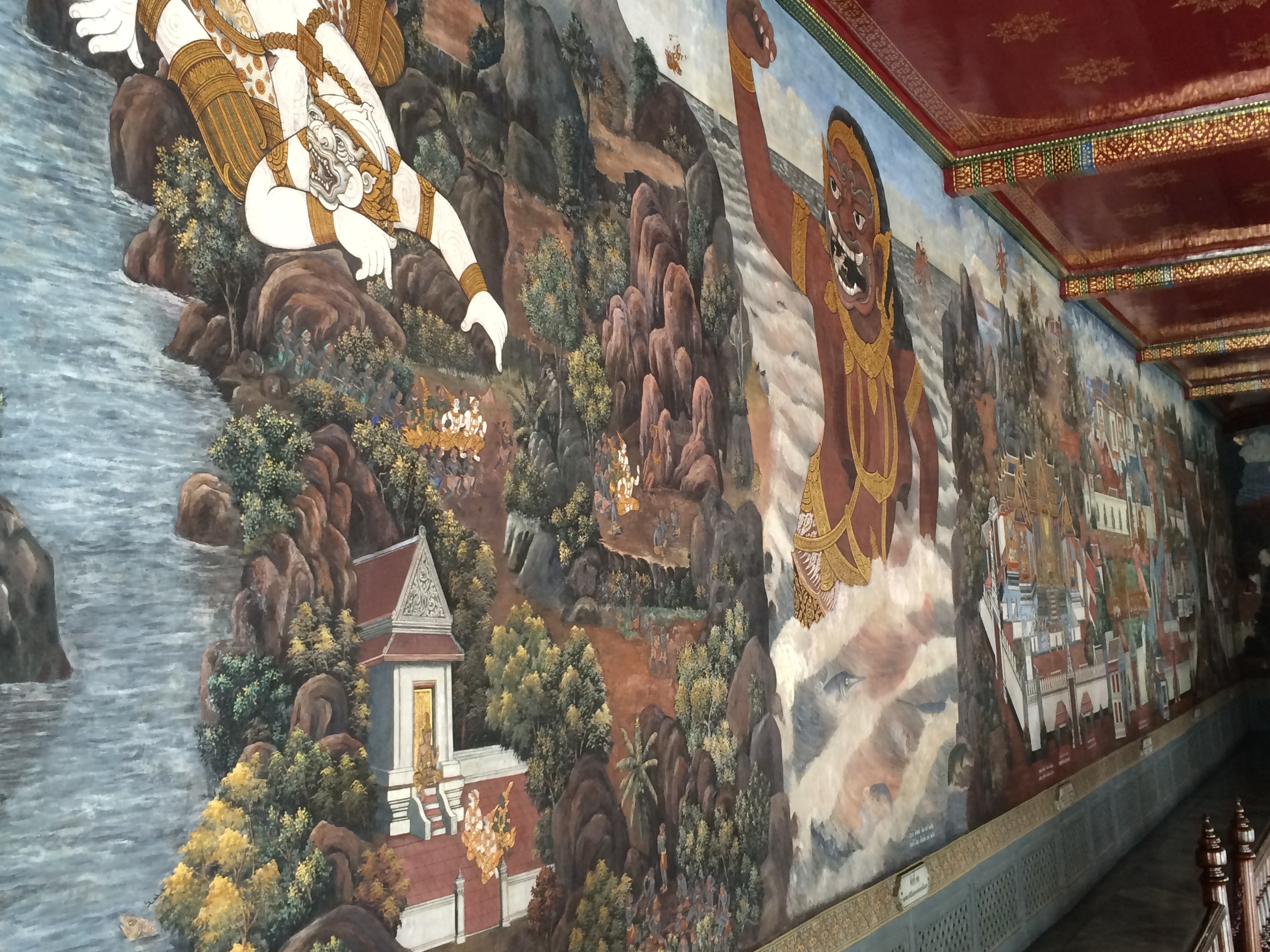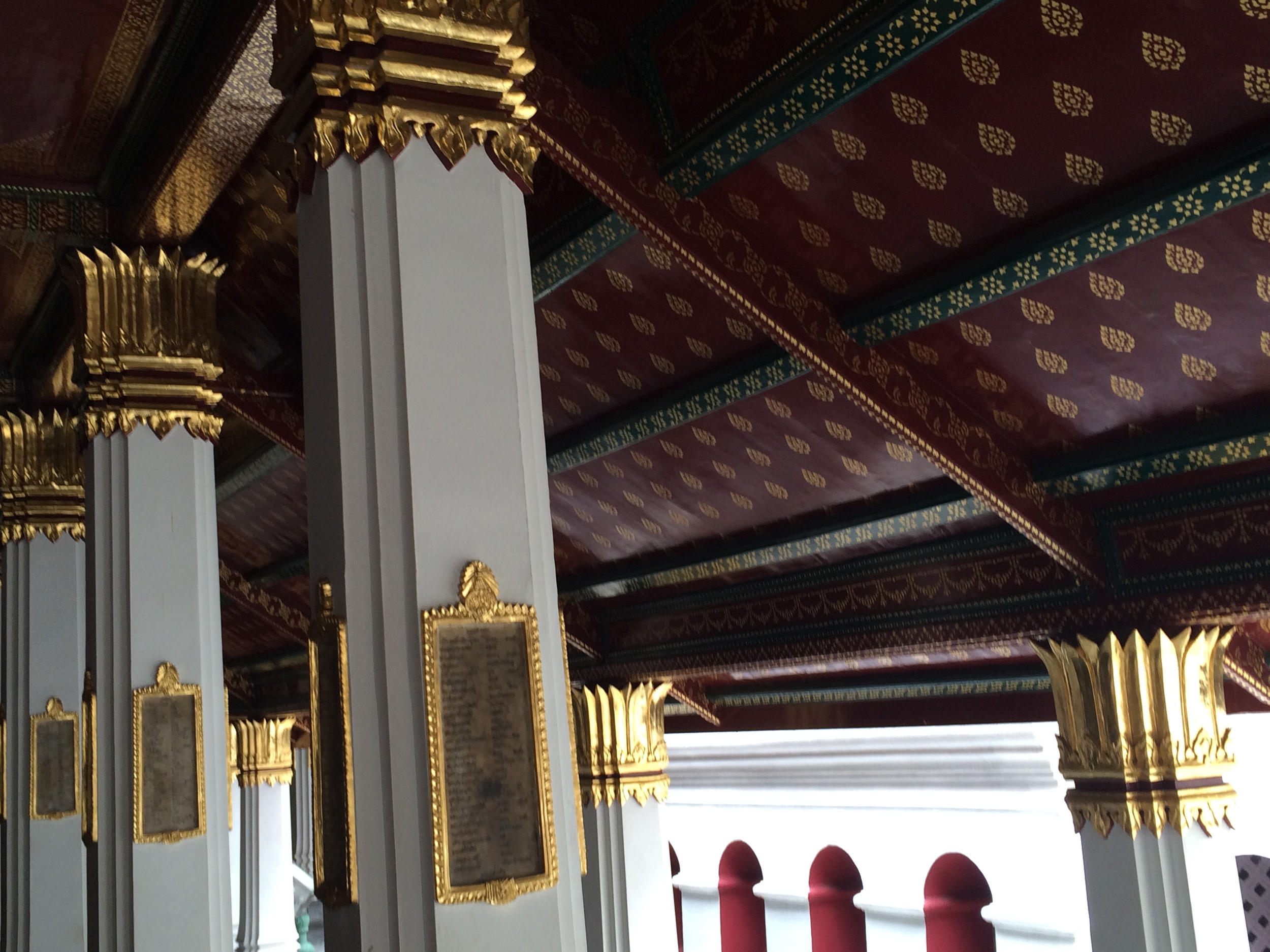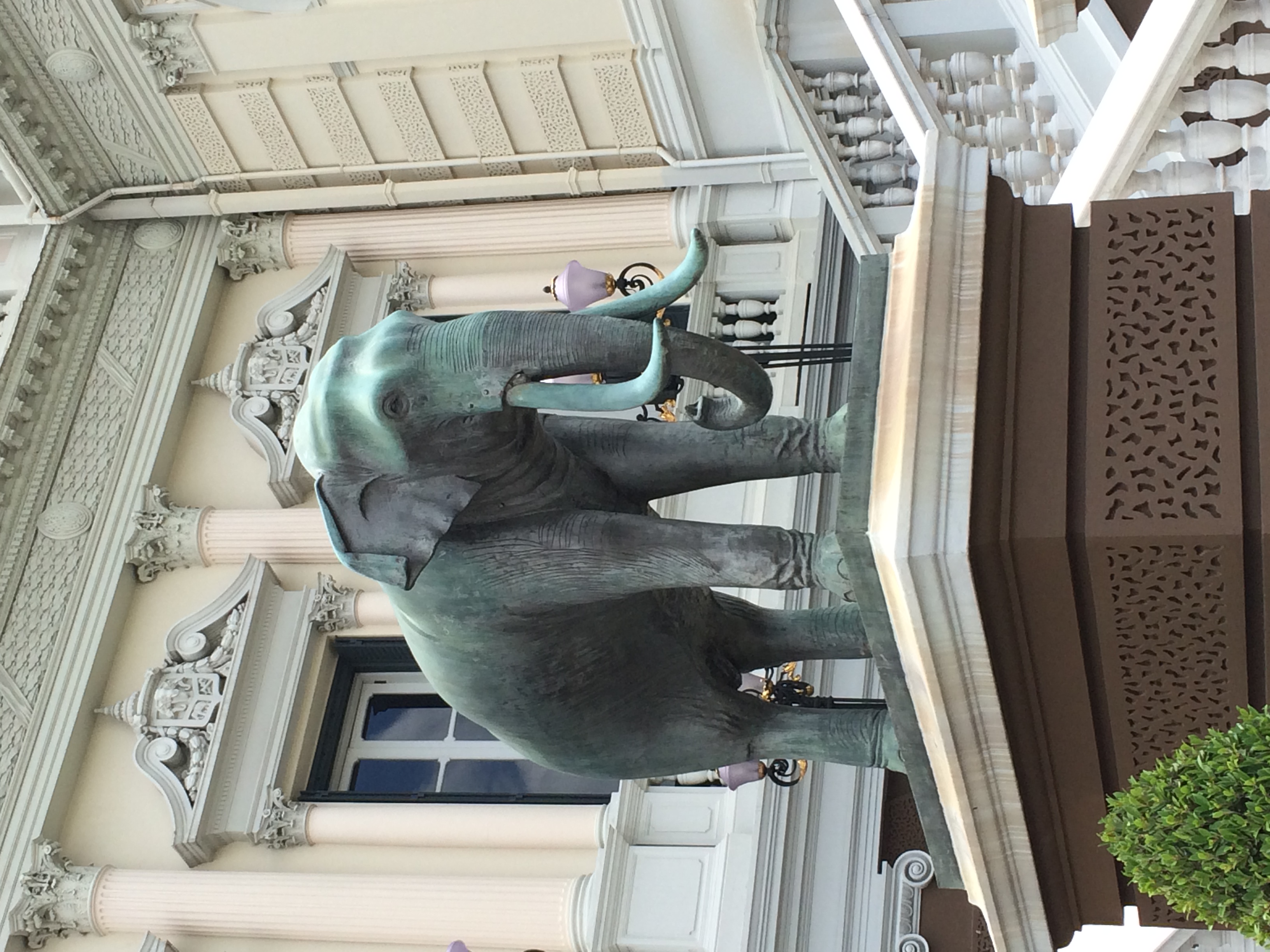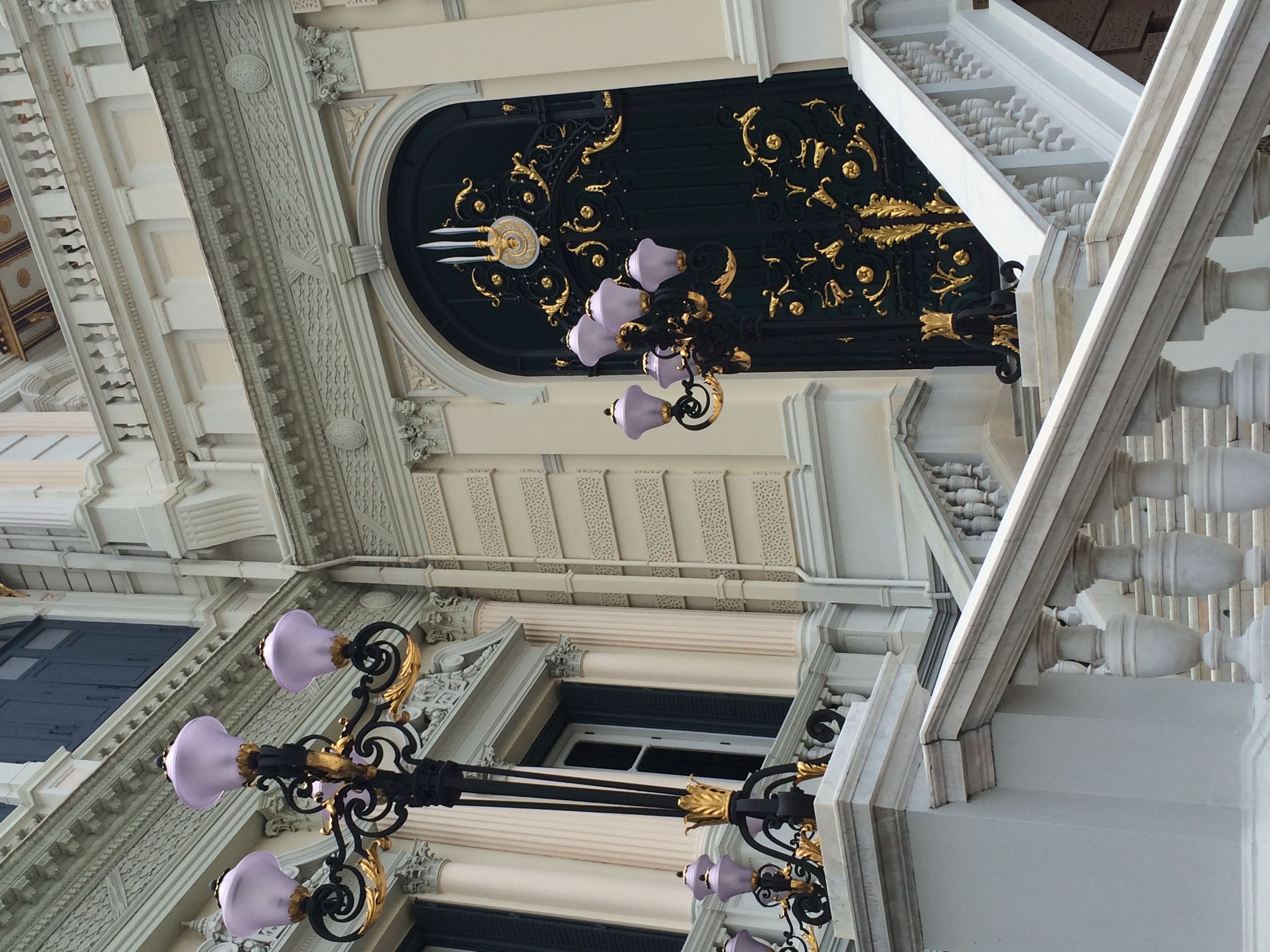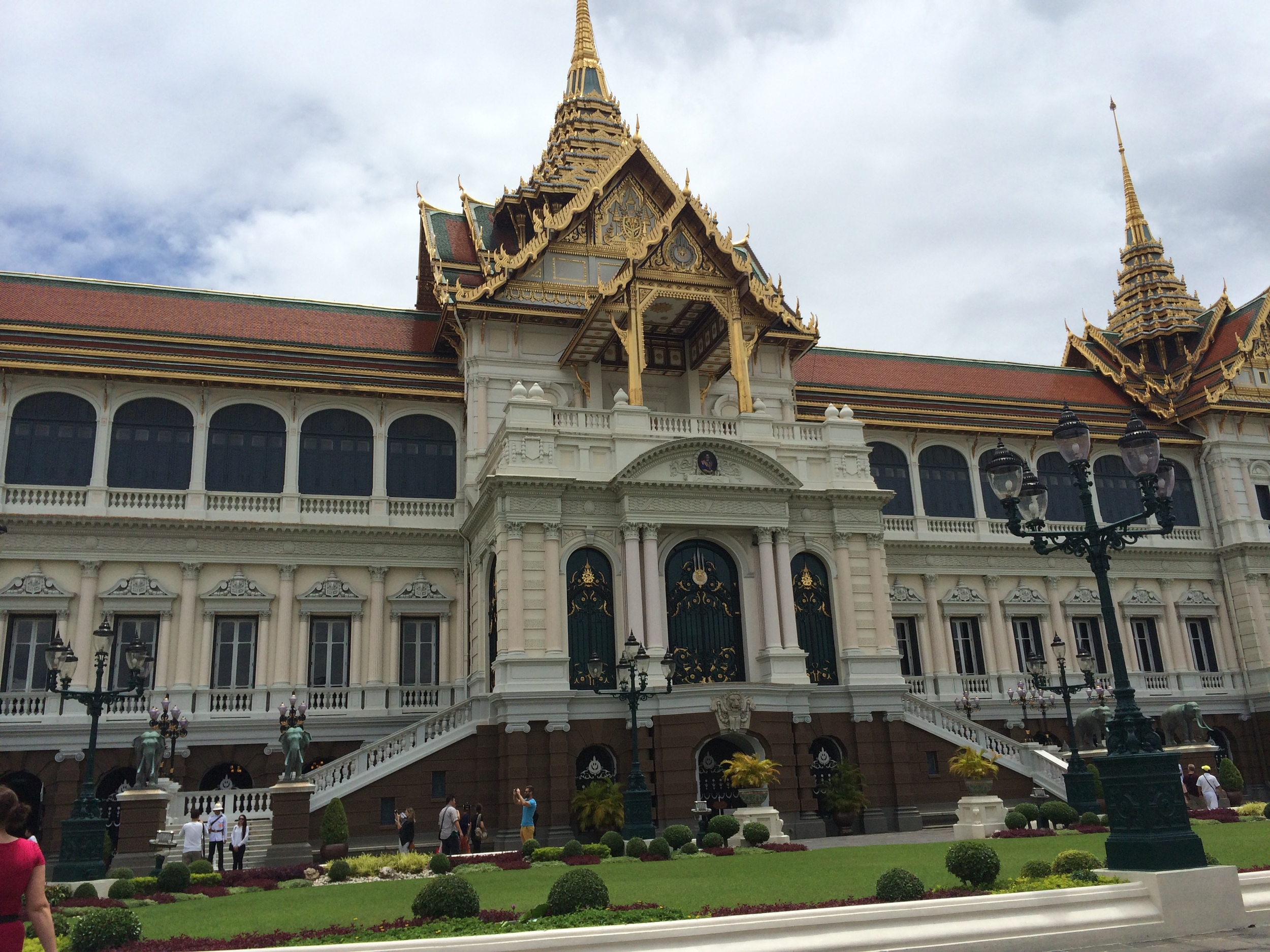 After the palace I walked to a hotel called Inn a Day for lunch nearby (thanks for the suggestion, Leighton!). The hotels restaurant serves really fresh and delicious Thai food. I got some pad see ew. It was great and so much lighter than any pad see ew I've had before.
Post lunch I had about 30 minutes to kill before I headed back to the Embassy to pick up our visa's, so I walked through a nearby food and flower market. This was really cool and I wanted to buy everything. They had all different types of garlic, onions, ginger, pepper, herbs and limes (to name a few) in the food market. The herbs were everywhere and it smelled amazing. The flower market was amazing as well. I could really put together a killer table scape with all these props- I think Ina would be proud.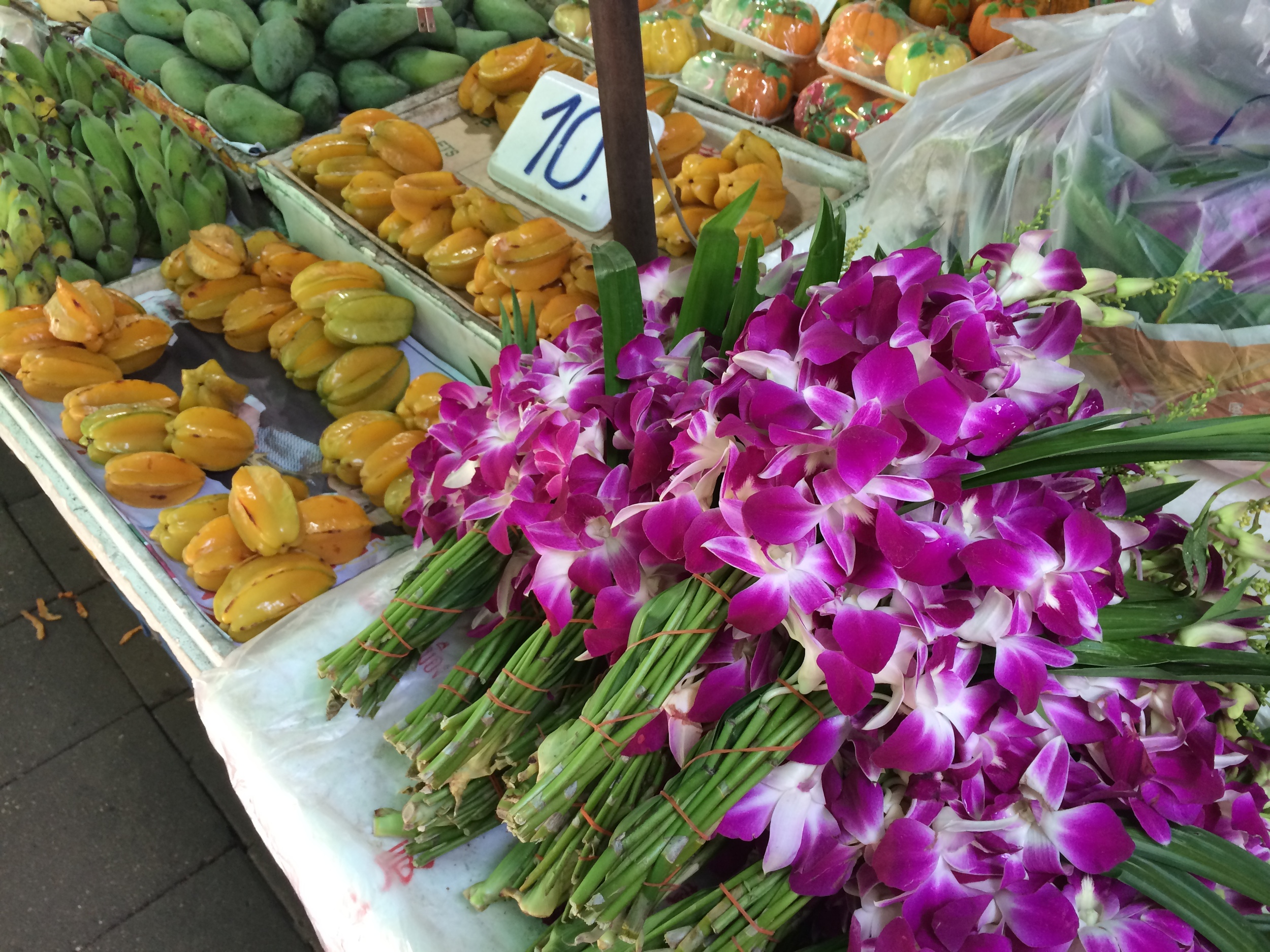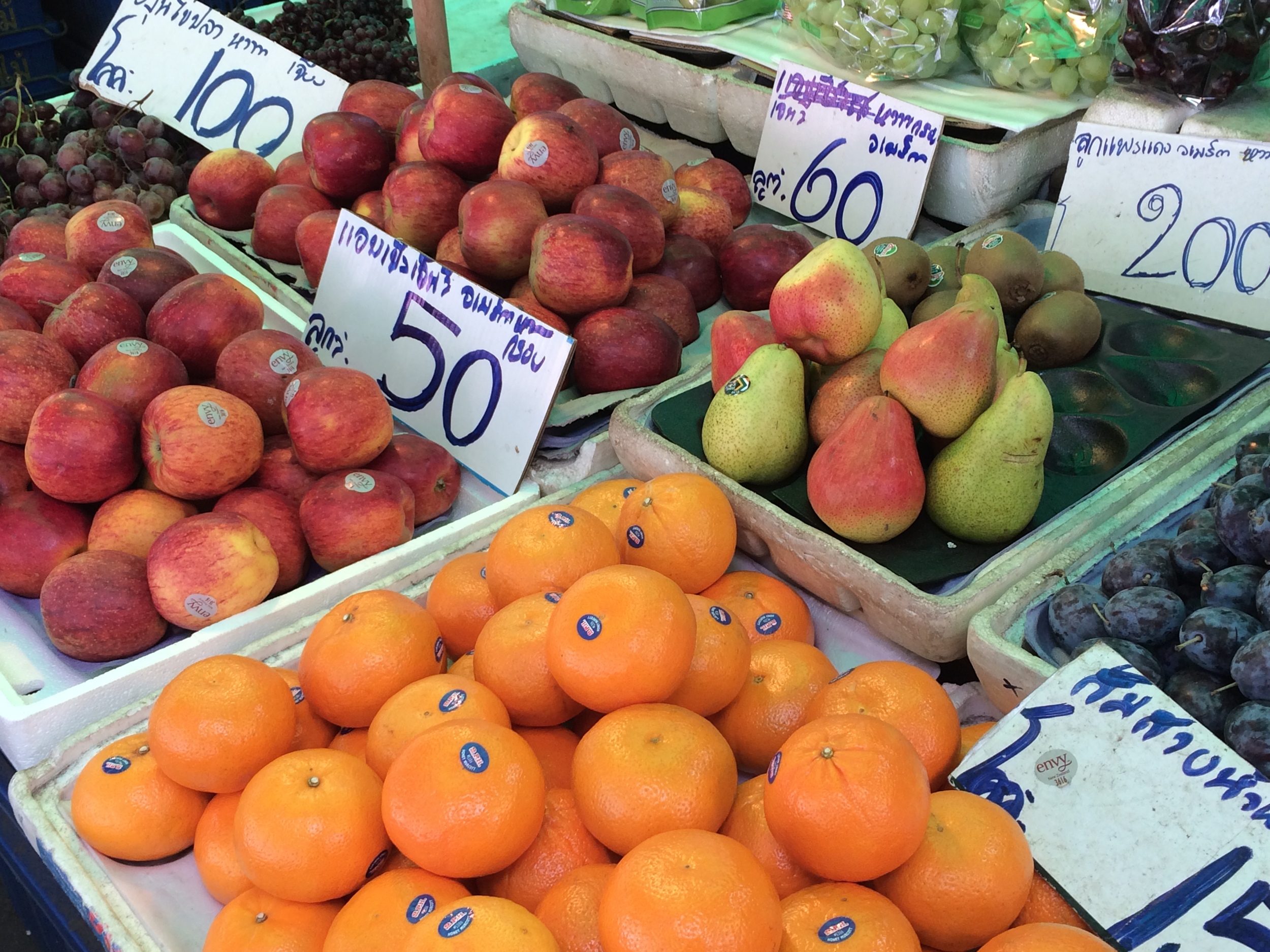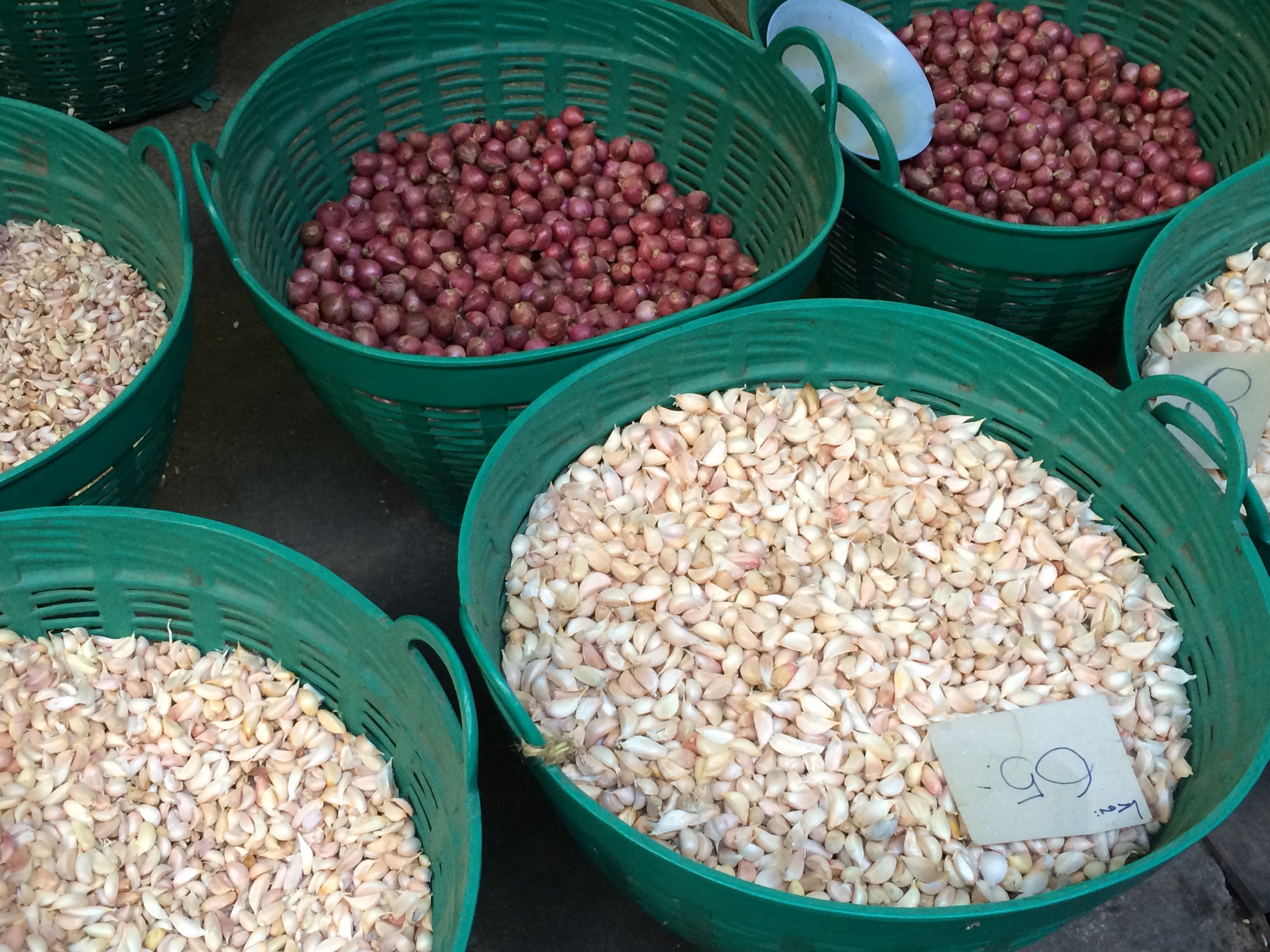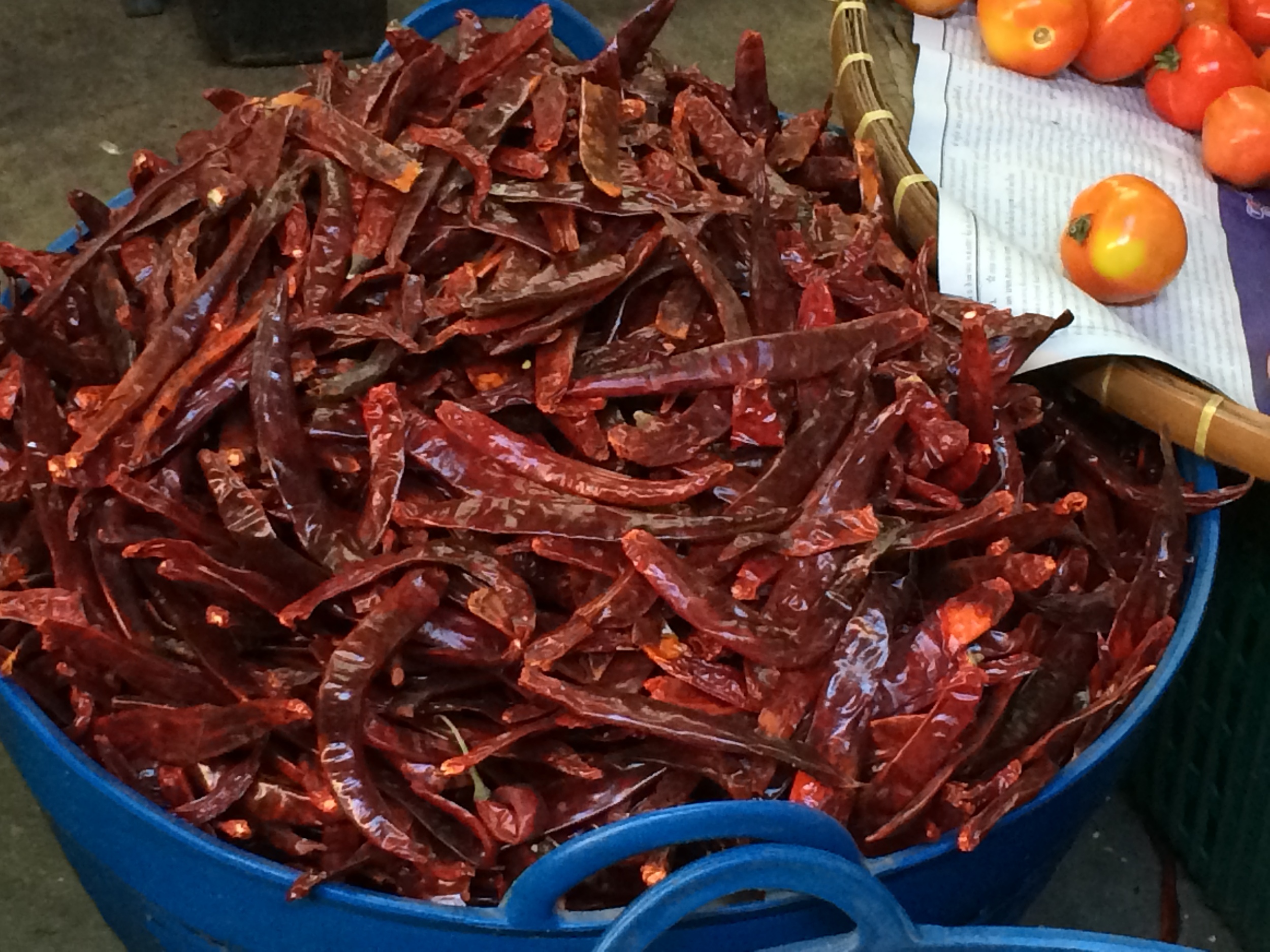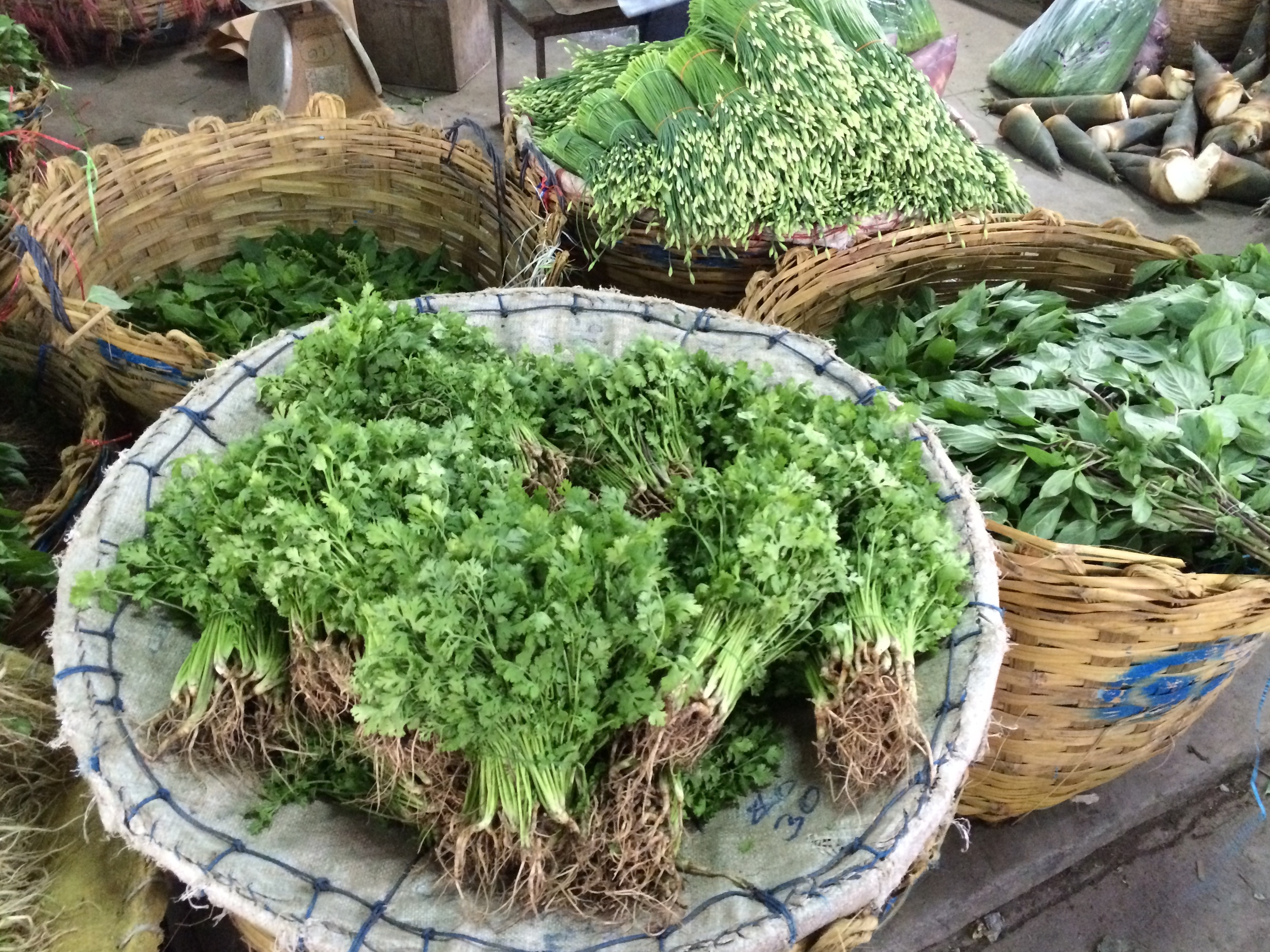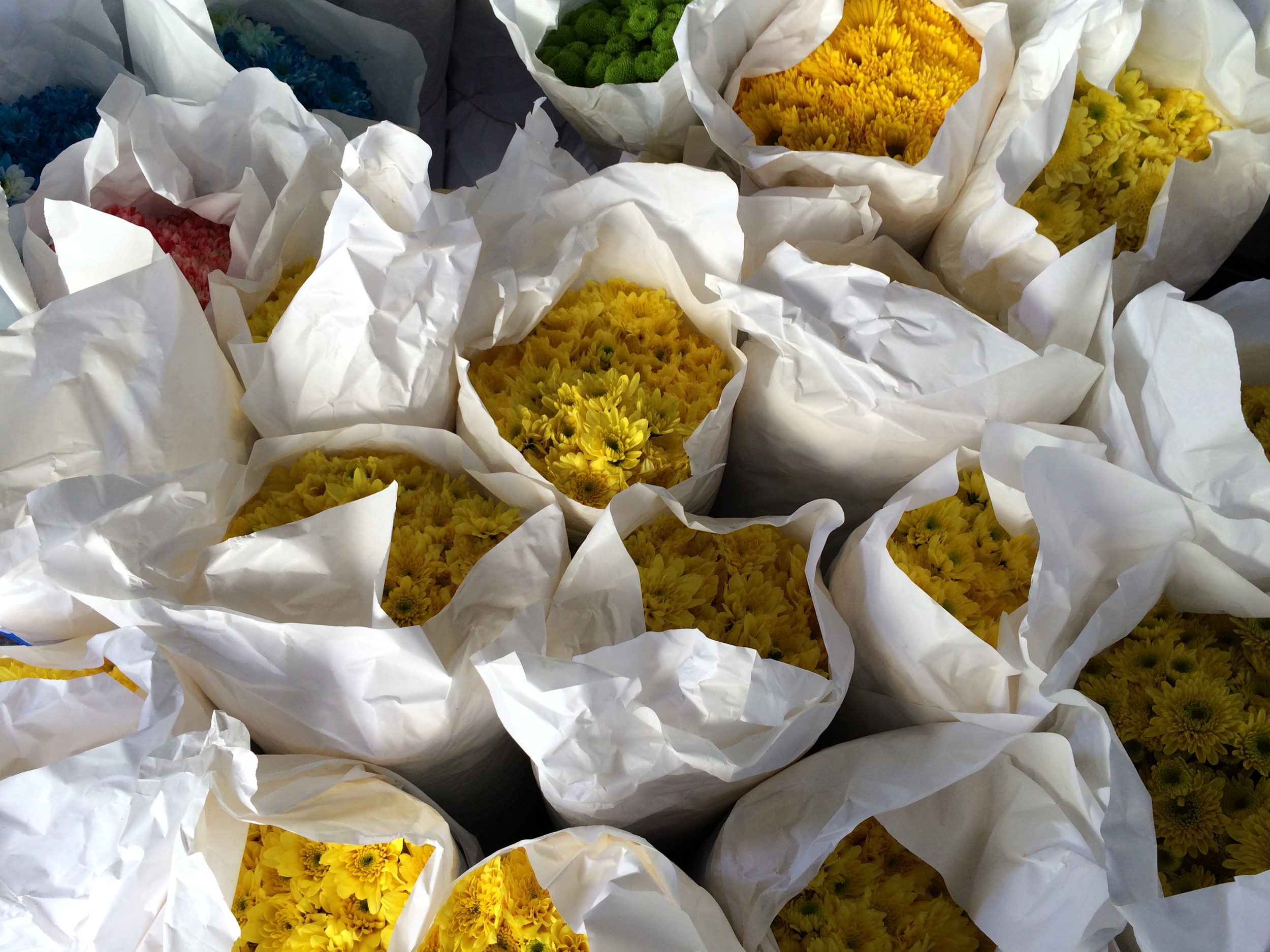 I finally made it back to the Embassy to pick up our passports and visa's. Success! We can actually get into Myanmar. Minor details. I headed back to the hotel (via metro, obviously) to regroup and get ready for dinner.
We went to dinner with two of Lizzie's Italian friends from work to a Thai restaurant called Issaya. Issaya was tucked away on a side street and was an old house converted into a restaurant. Unfortunately I have no pictures of Issaya but I can tell you it was very leafy. The food was incredible- definitely one of the best meals I've had in SE Asia. We ordered everything family style- braised lamb, green curry, chicken, salmon, grilled whole fish and a bunch of sides. The presentation was just as well done as the food. They made the green curry right in front of us and also did a very elaborate dessert display. Again- apologies for my lack of pictures. It was a great way to end my short stay in Thailand!
I would like to come back to Thailand to spend some more time in Bangkok and go to some other cities and beaches. We debated staying in Thailand through the weekend but Myanmar will be a once in a lifetime experience so it seemed like an obvious decision. I enjoyed Bangkok but found it hard to get around given the fact that very few people speak English and that Thai has its own alphabet. This made communication very hard in most places I visited. I do, however, love the culture and all of the street markets that I stumbled upon in Bangkok. And of course the highlight was the amazing food!