Temples on Temples on Temples
Before I start- apologies for the lull in posts! Myanmar has virtually no internet so I haven't been able to so much as upload a picture since my last post. We're back in business now!
Our tour guide, Jo, arrived at 9am sharp on Thursday morning. He sat down and had some coffee with us and showed us a map of our upcoming day. We started at the local market. Similar to the other markets I've been to, this was filled with vegetables, fish, fruit, clothing, and other souvenirs. Bagan is famous for its lacquerware so that was everywhere as well. Jo said that it is traditional in Bagan for the women to work in the market while the men go to the tea shops. Tea shops in Bagan are a place to have tea and catch up on gossip. Seemed a little backwards to me- I think I would rather go to the tea shops. Lizzie found an amazing chess set in the market (#yourmothersdaughter). Half of the players are monkeys and half are kings. TBD on how we are getting this through the airport and back to Singapore. The owner of the stand in the market offered to bring the chess set back to our hotel for us so that we did not have to carry it with us the rest of the day. They also said Lizzie didn't have to pay until they brought it to the hotel. This is a great example of how honest and trusting the people in Bagan were and how grateful they seemed to have tourist around.
After the market we biked to our first temple. Now, I will try to sum up our day of temples and pagodas as best I can. Jo was an encyclopedia of knowledge about these temples so I tried to soak up as much as I could. A little background- Bagan went through two and a half centuries of temple building (from the 11th-13th century) under the influence of King Anawratha. His reign provided a landmark in the development of Buddhism in Myanmar. There are currently over 2,000 temples and pagodas in Bagan, all monuments of Theravada Buddhism (with a few exceptions). The temples and pagodas are truly overwhelming- all different sizes and in various stages of preservation and repair.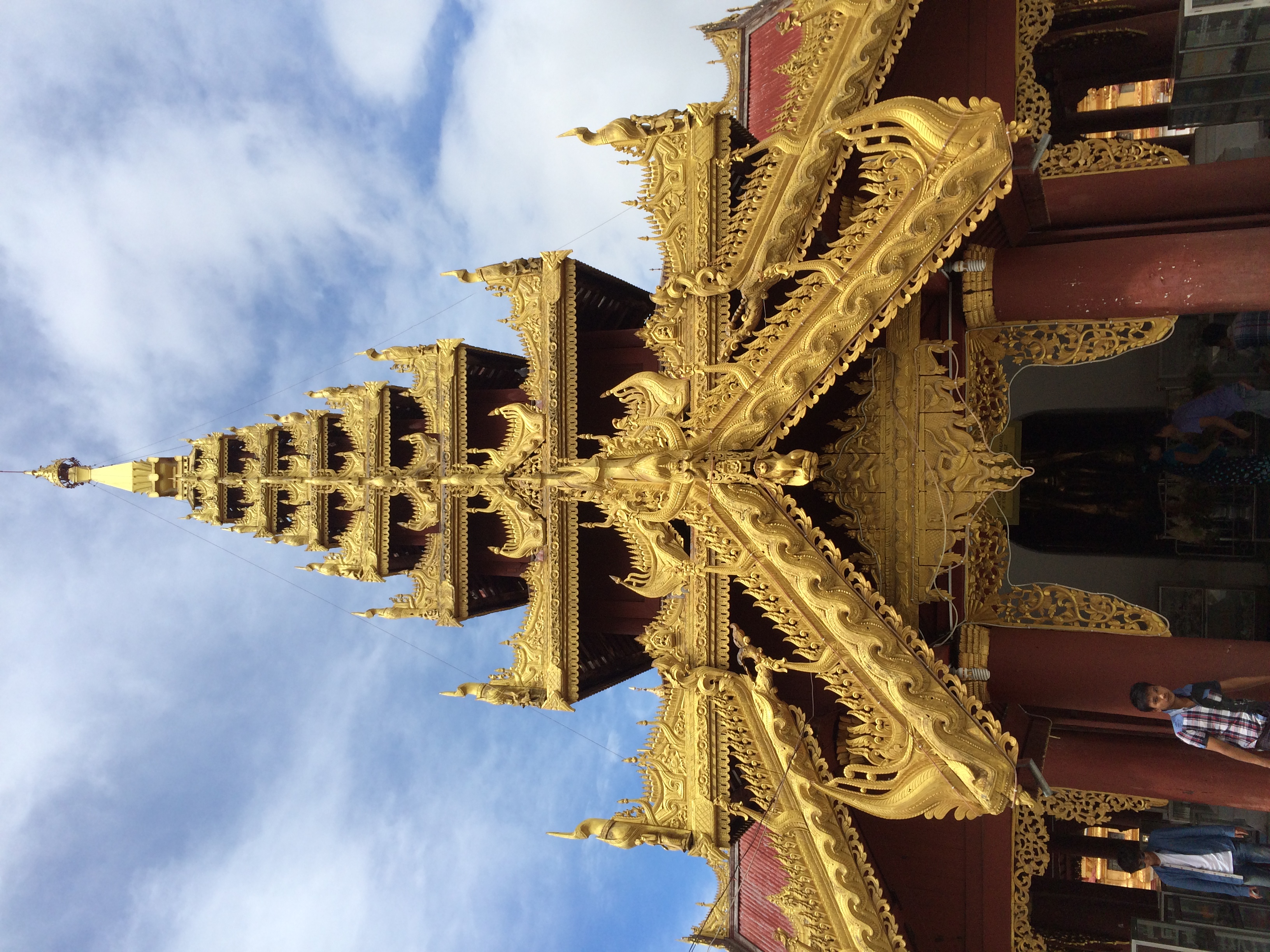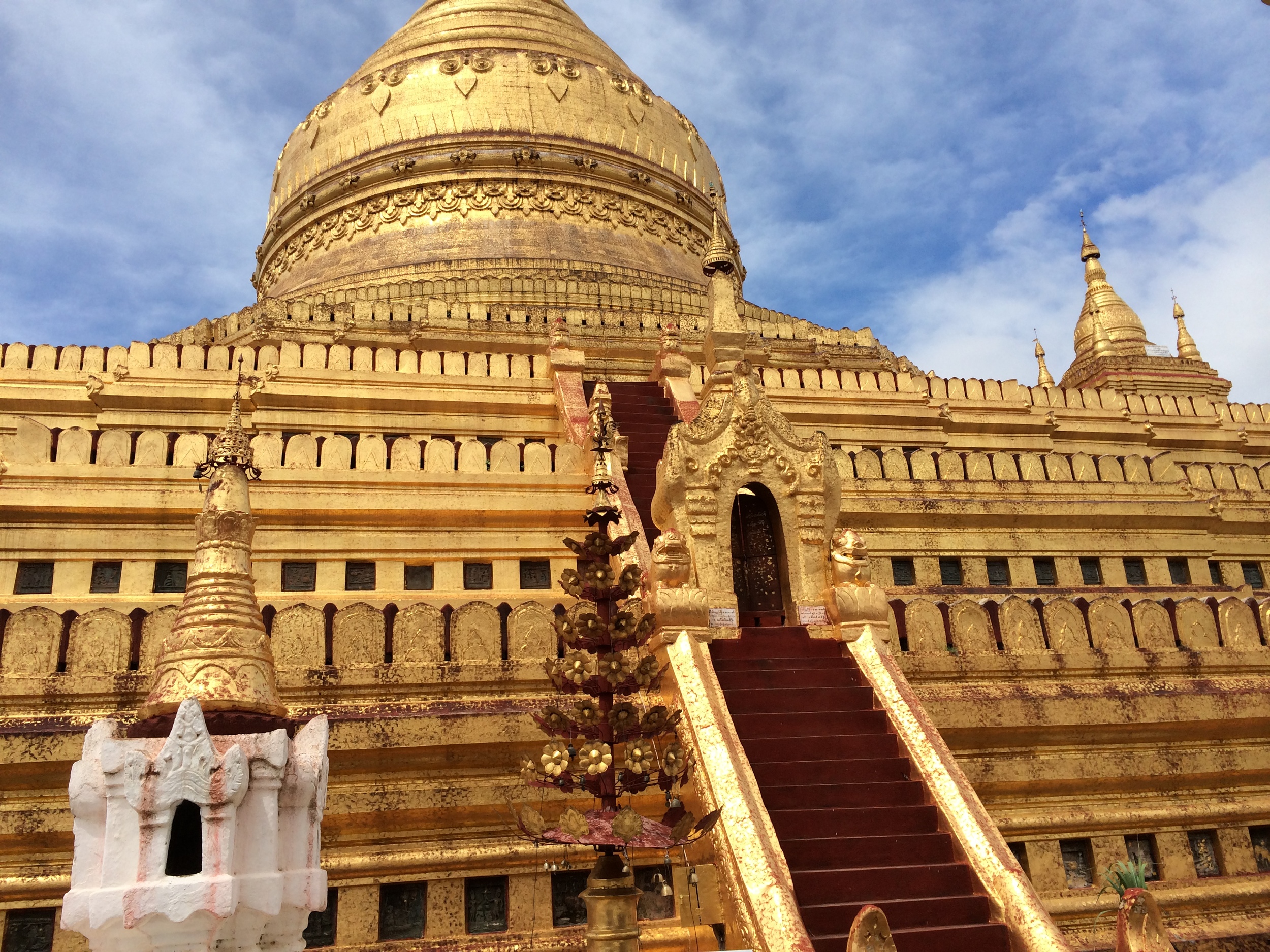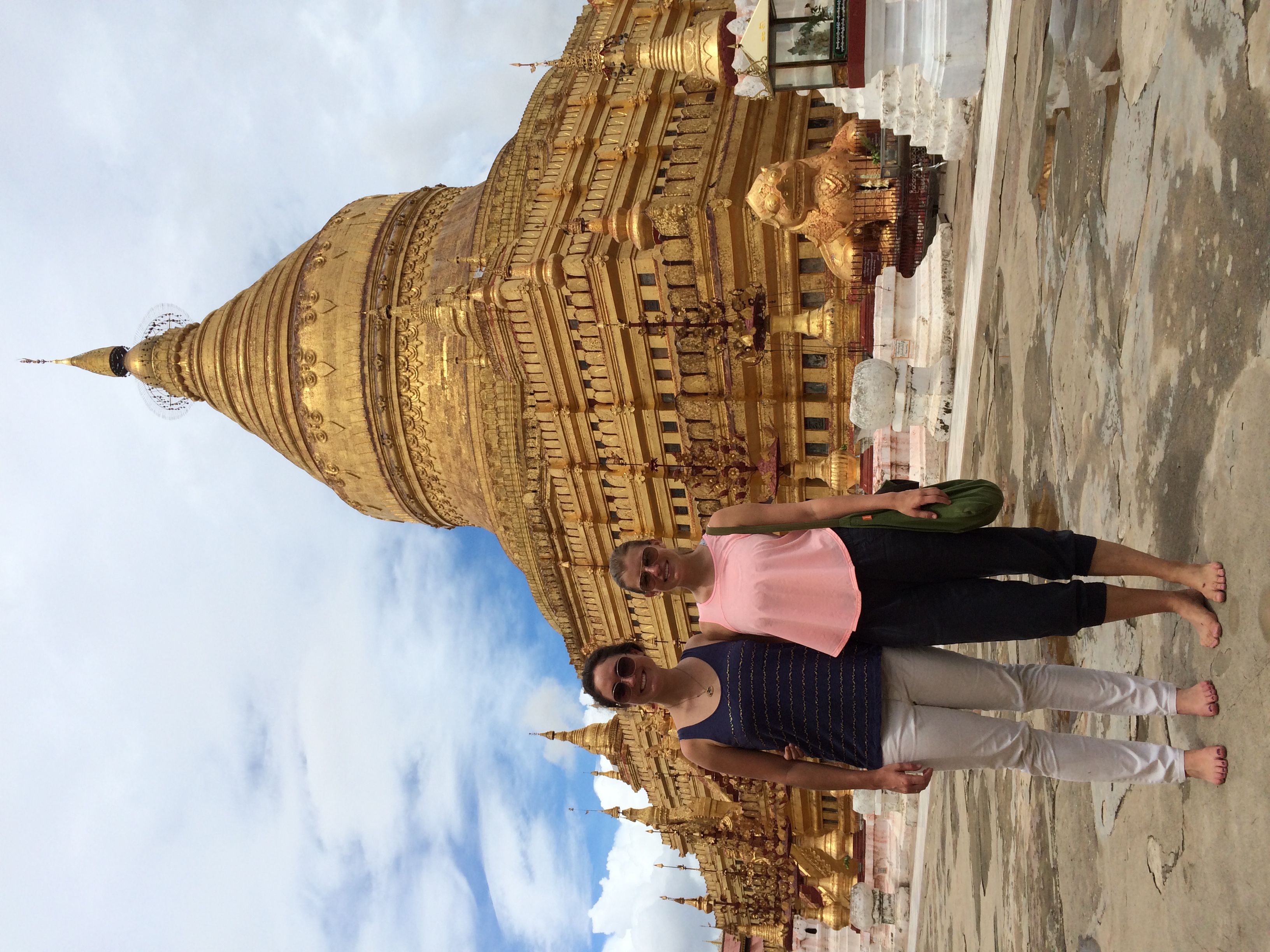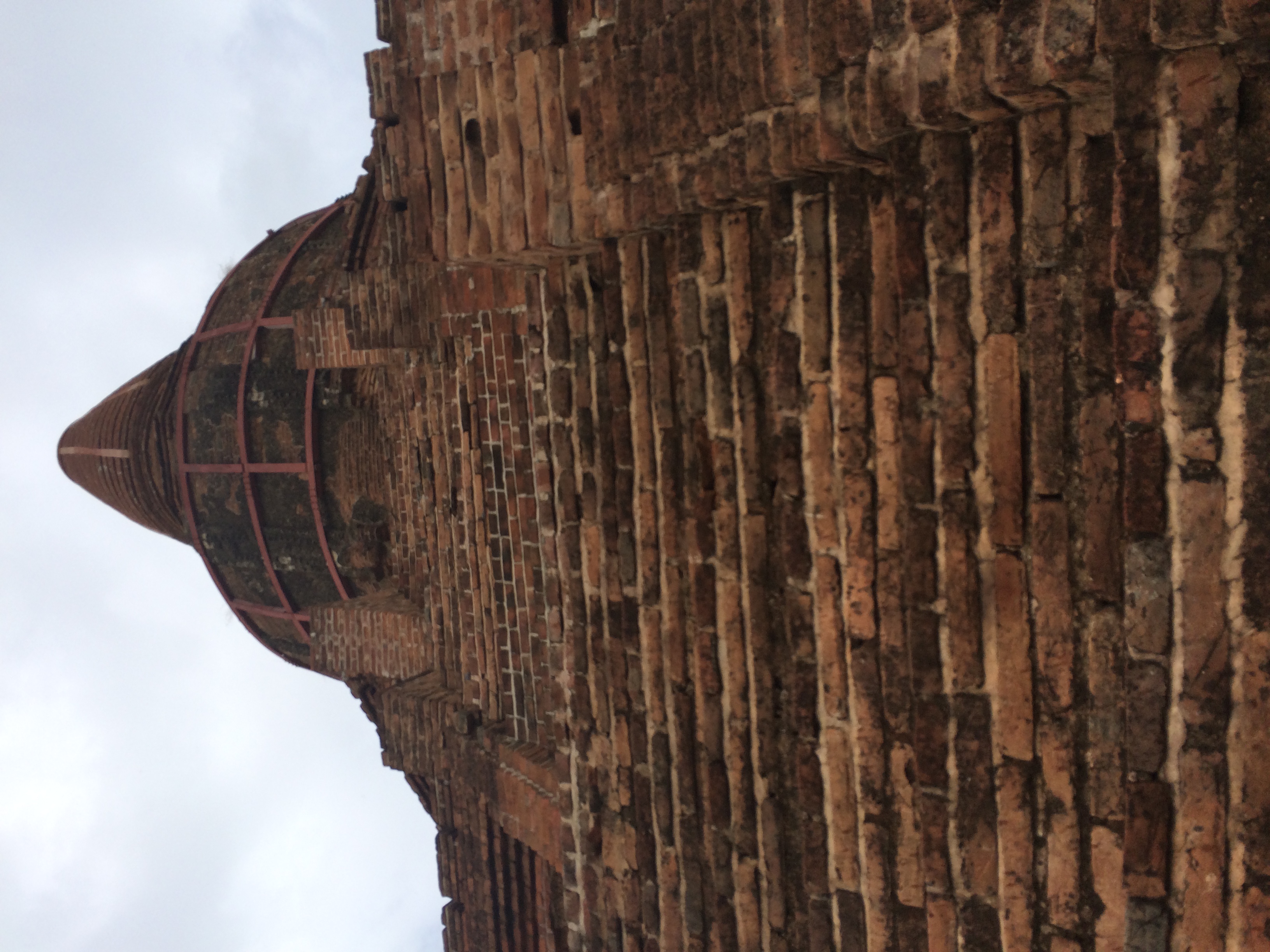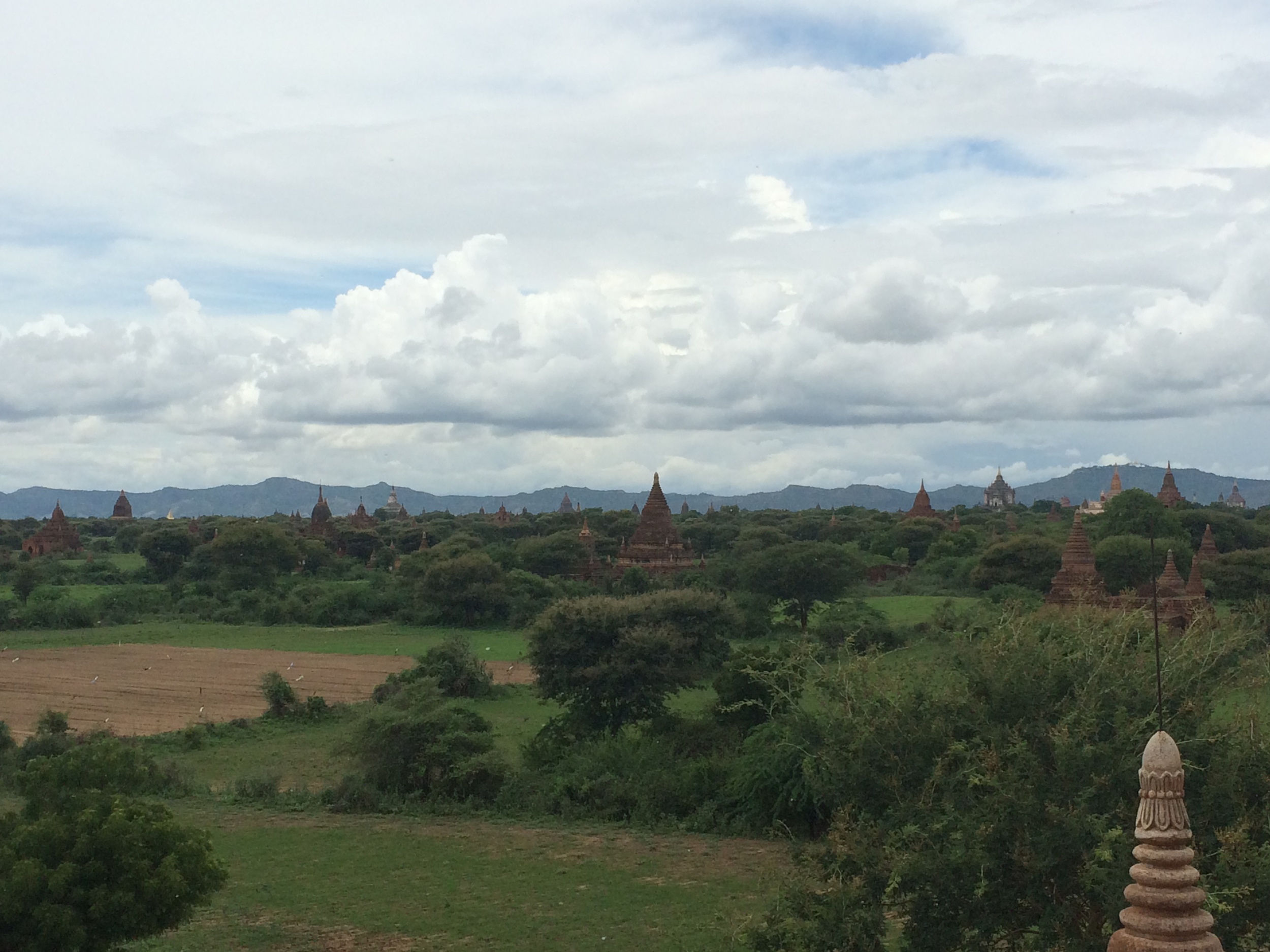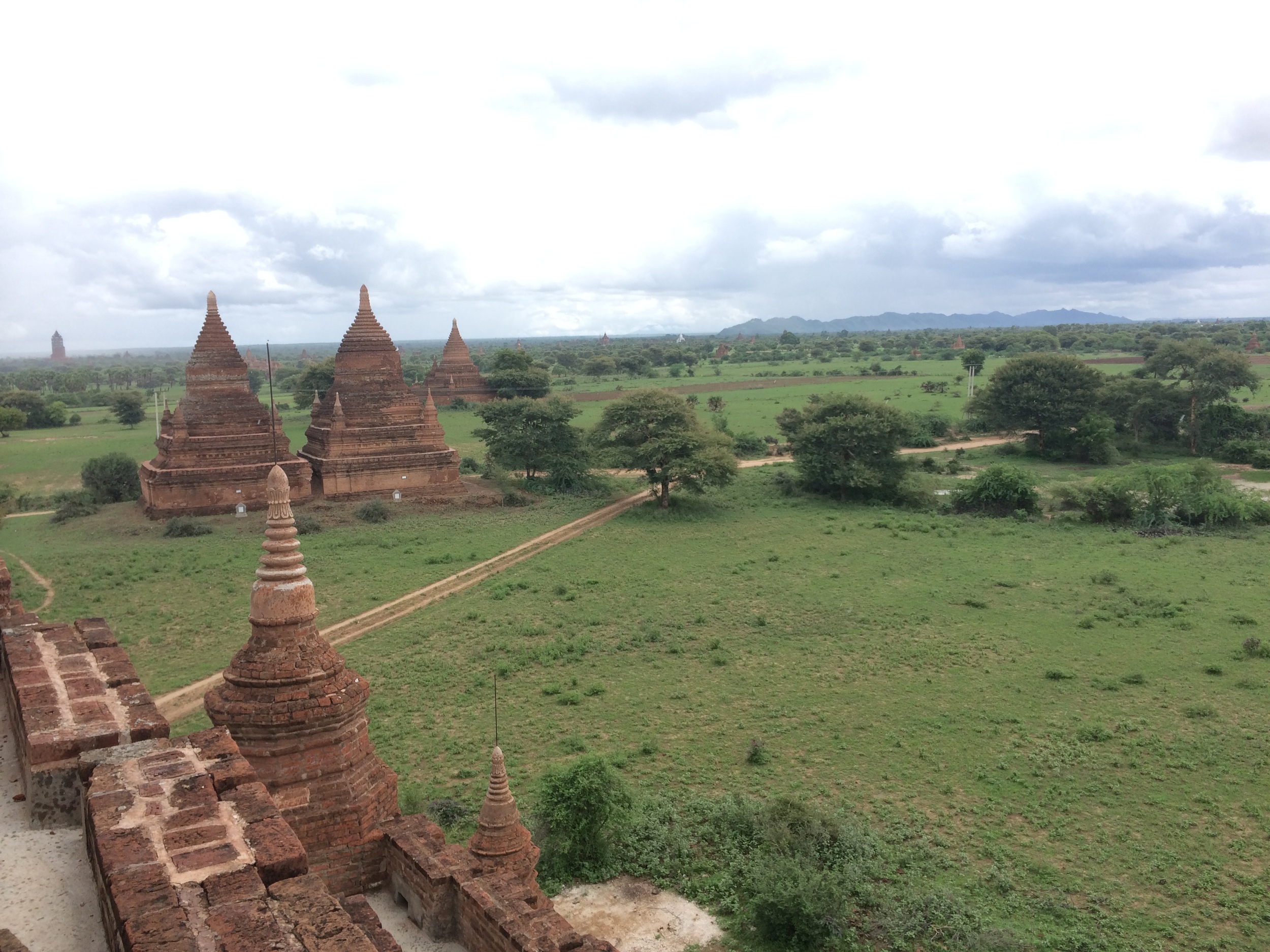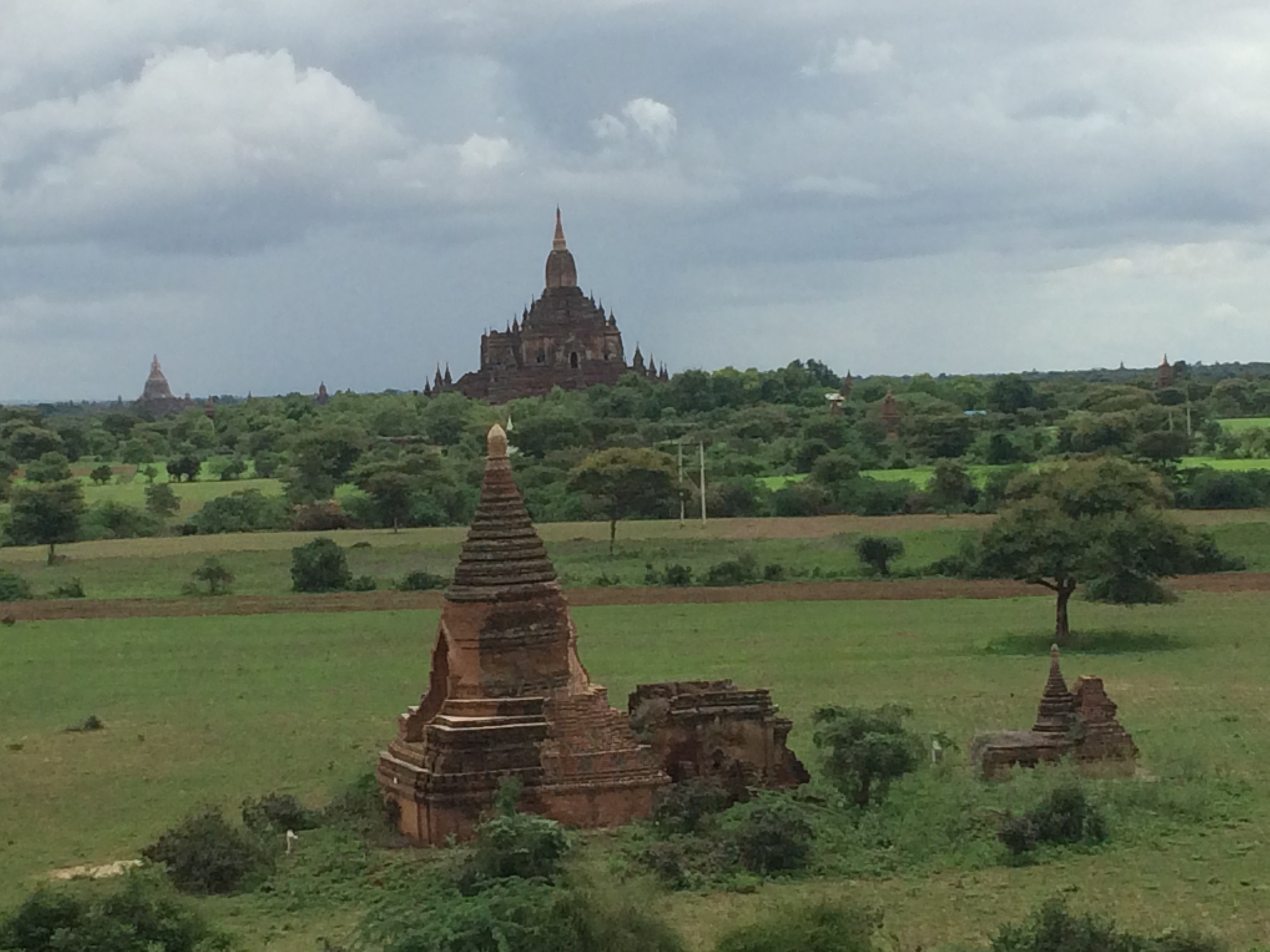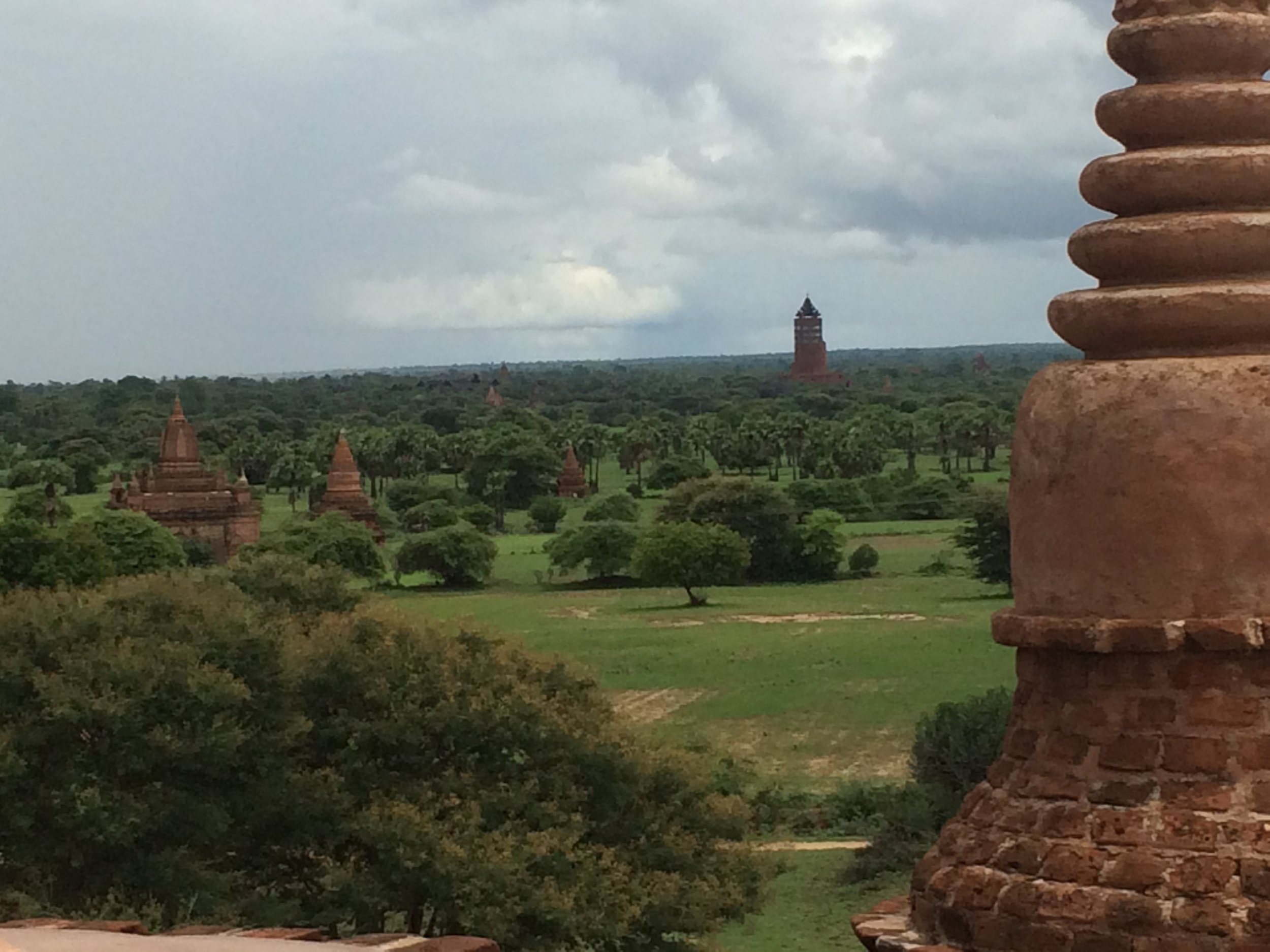 After visiting 5 temples in the morning- we made a pit stop for lunch to sample some local Burmese cuisine. Lizzie and I both got what was called the 'chef's special.' It came in a little clay pot and tasted like it was cooked with some sort of coconut milk and spices. A well deserved feast after our morning of biking and temples.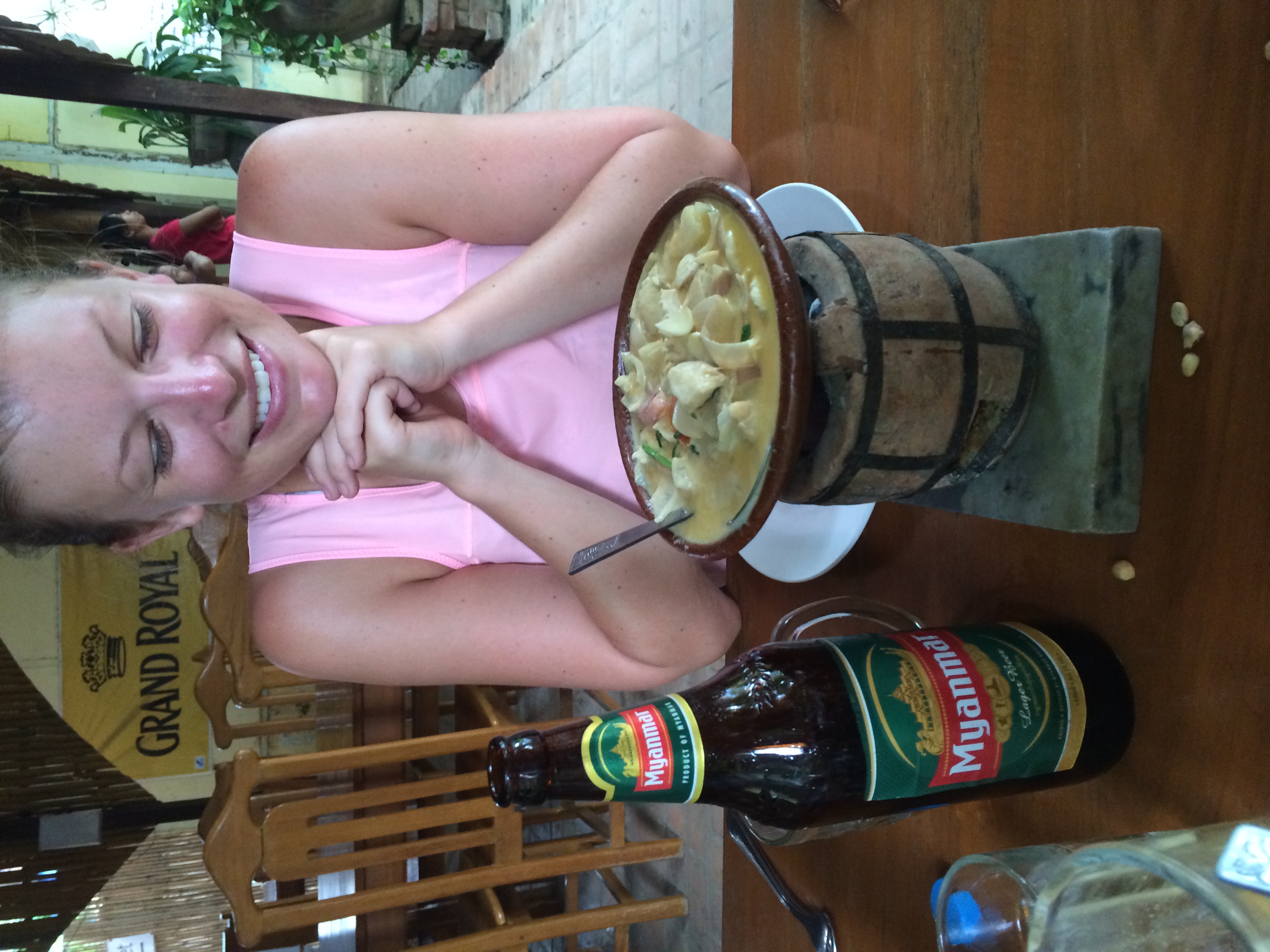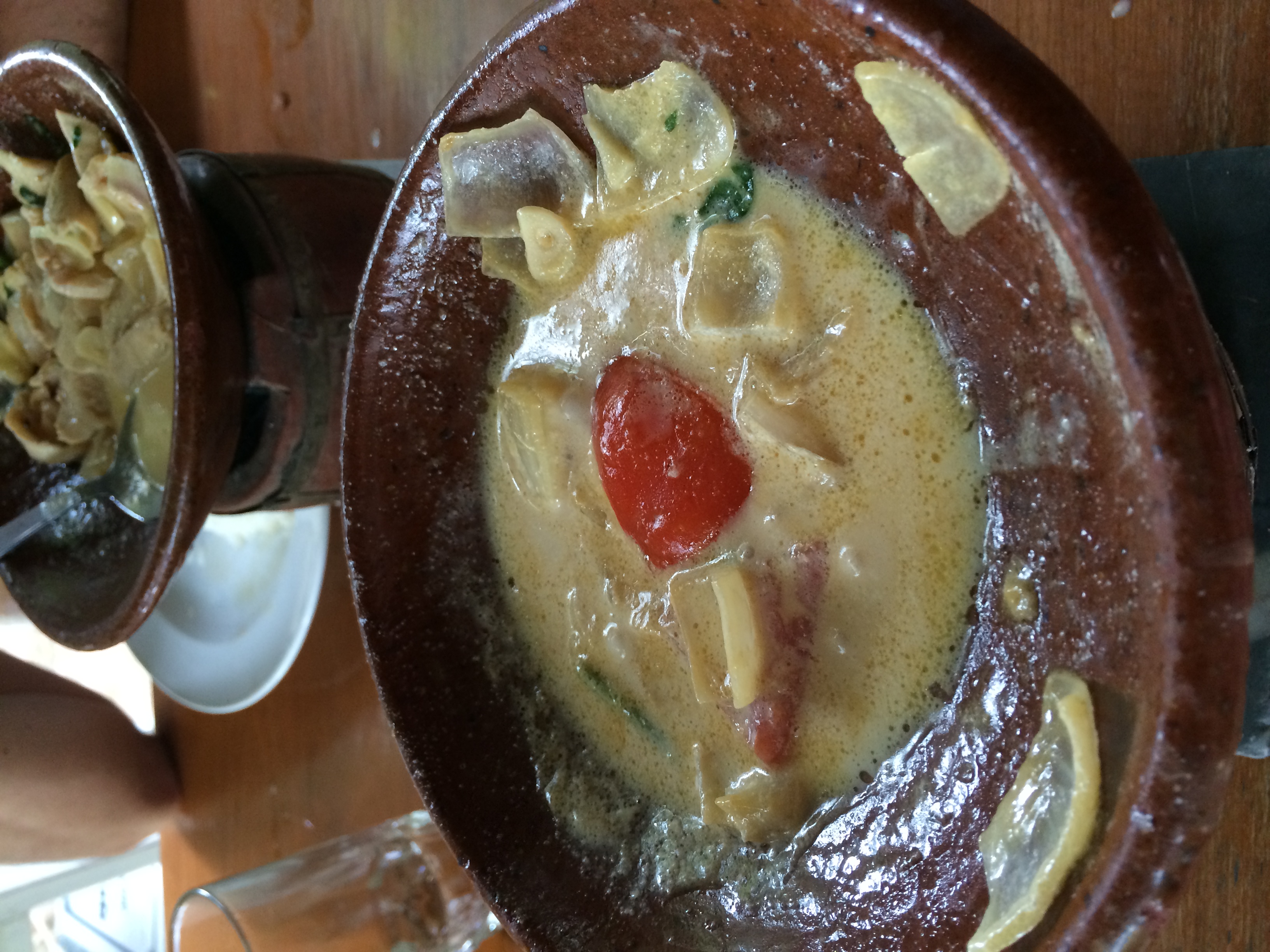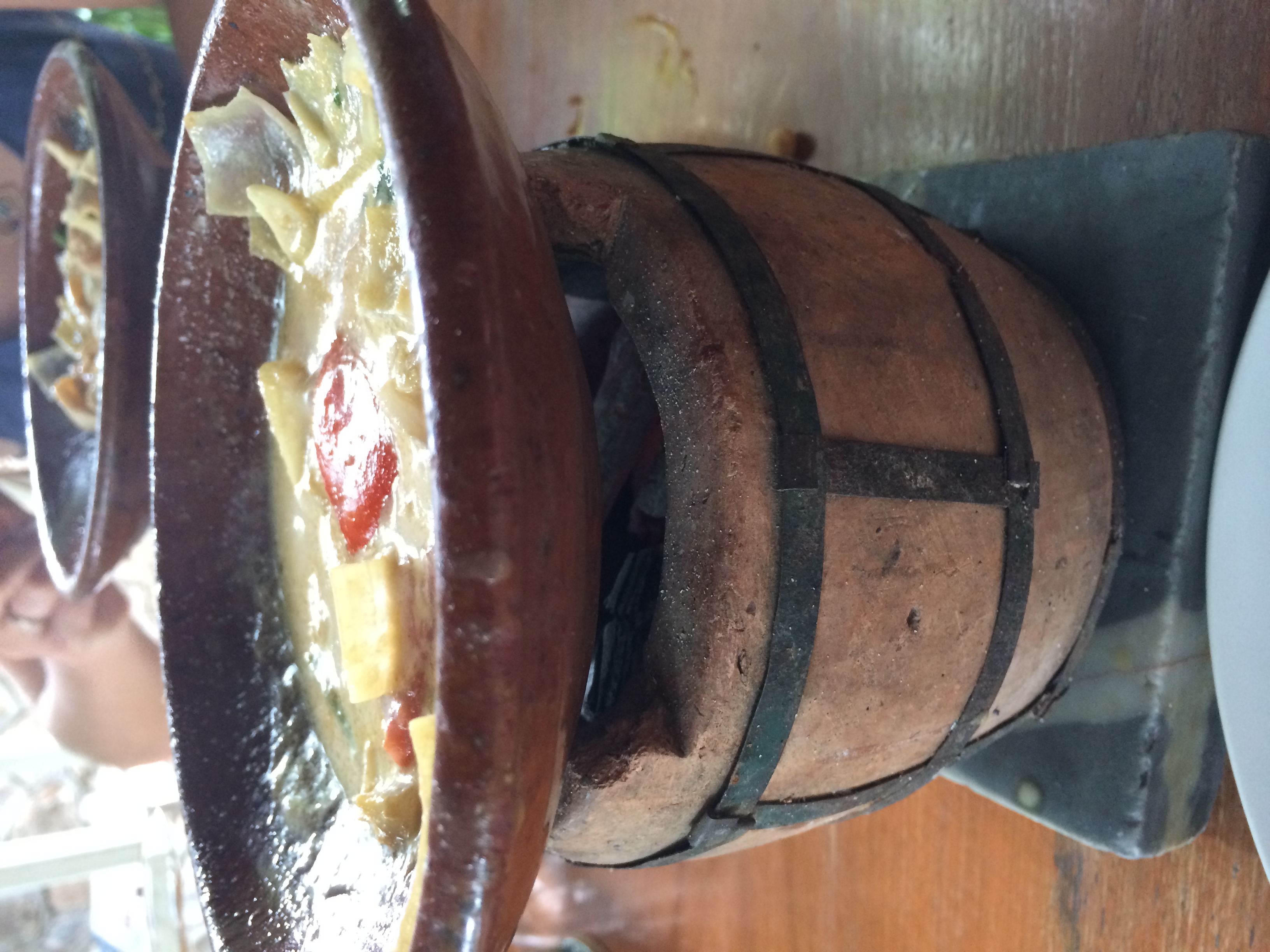 After lunch- can you guess? More temples! You could stay in Bagan for a week and go to temples all day and still not have covered them all. It's really amazing. Jo brought us to a few of them where you could walk up to the top and see the views of Bagan. There is one in particular where all the locals go to see the sunset. This was spectacular. If you haven't figured this out already, I LOVE a good sunset.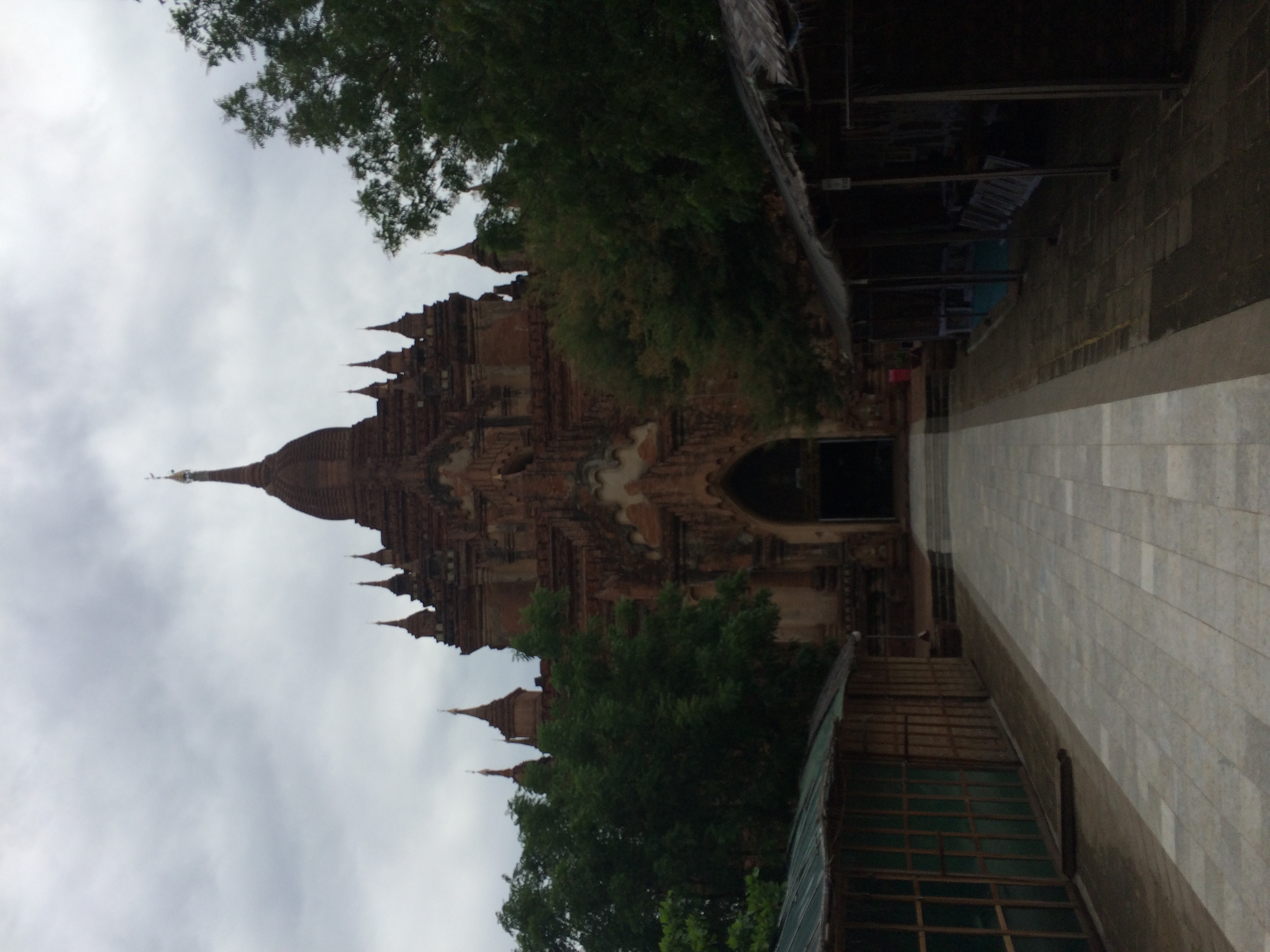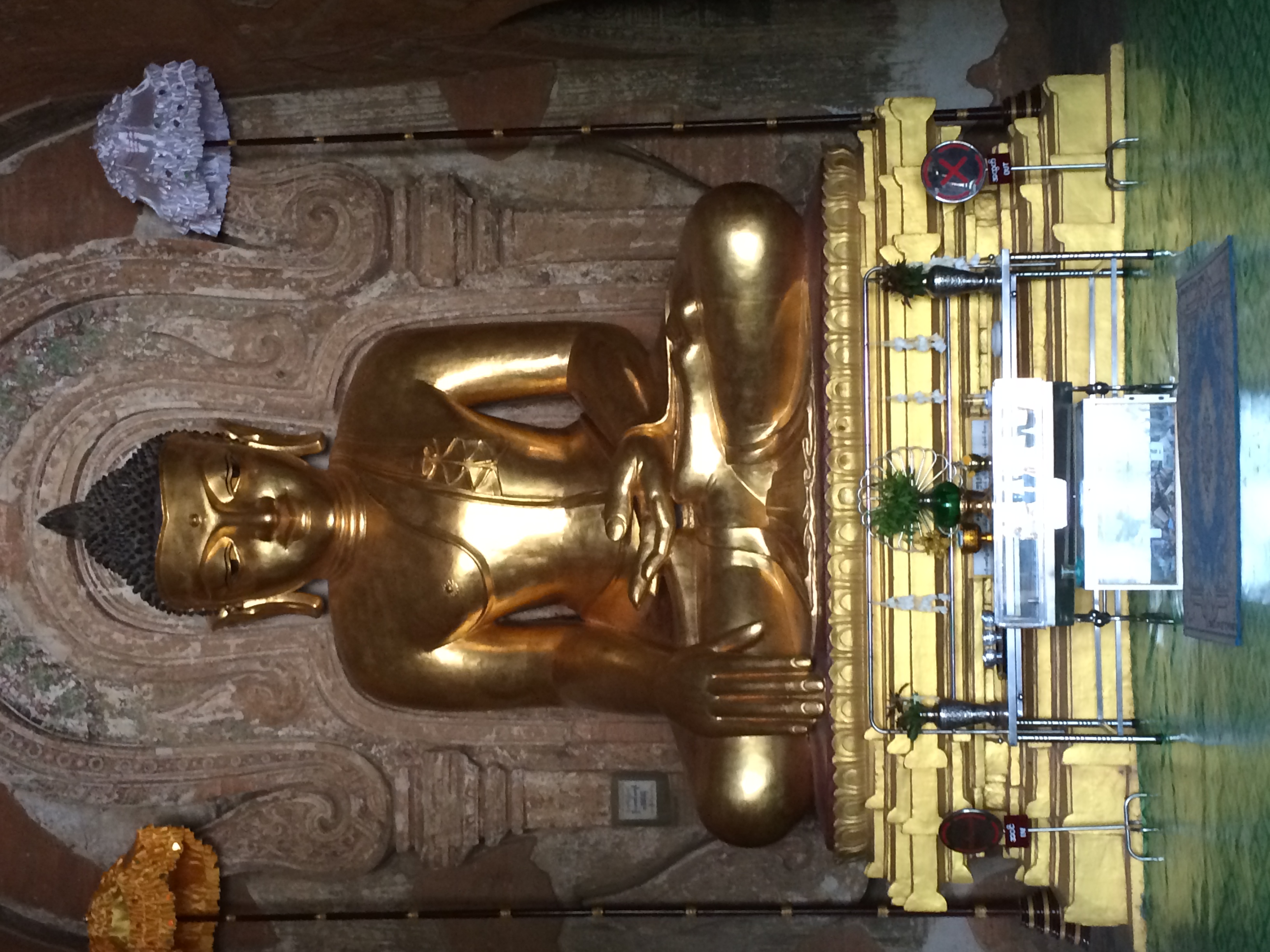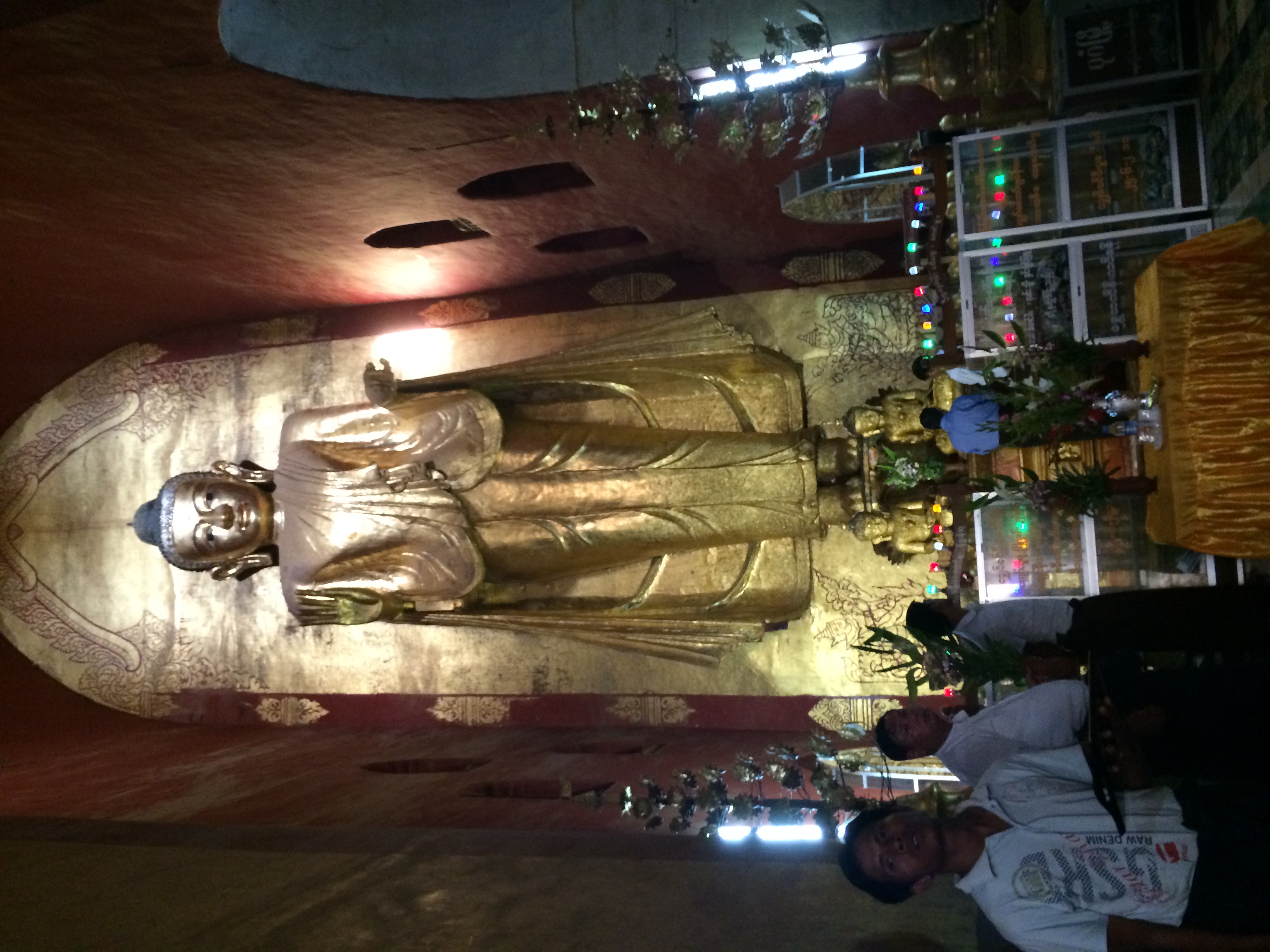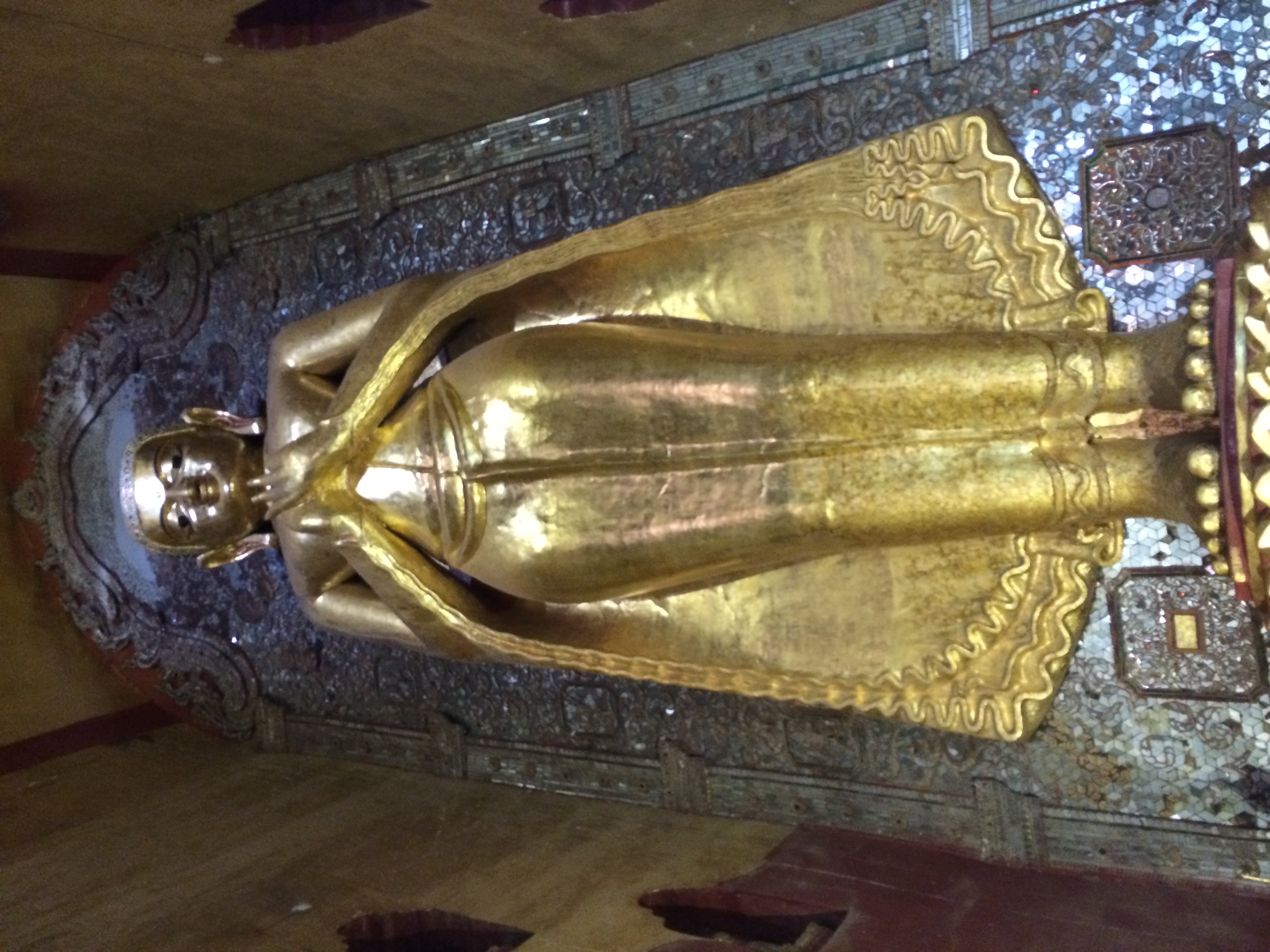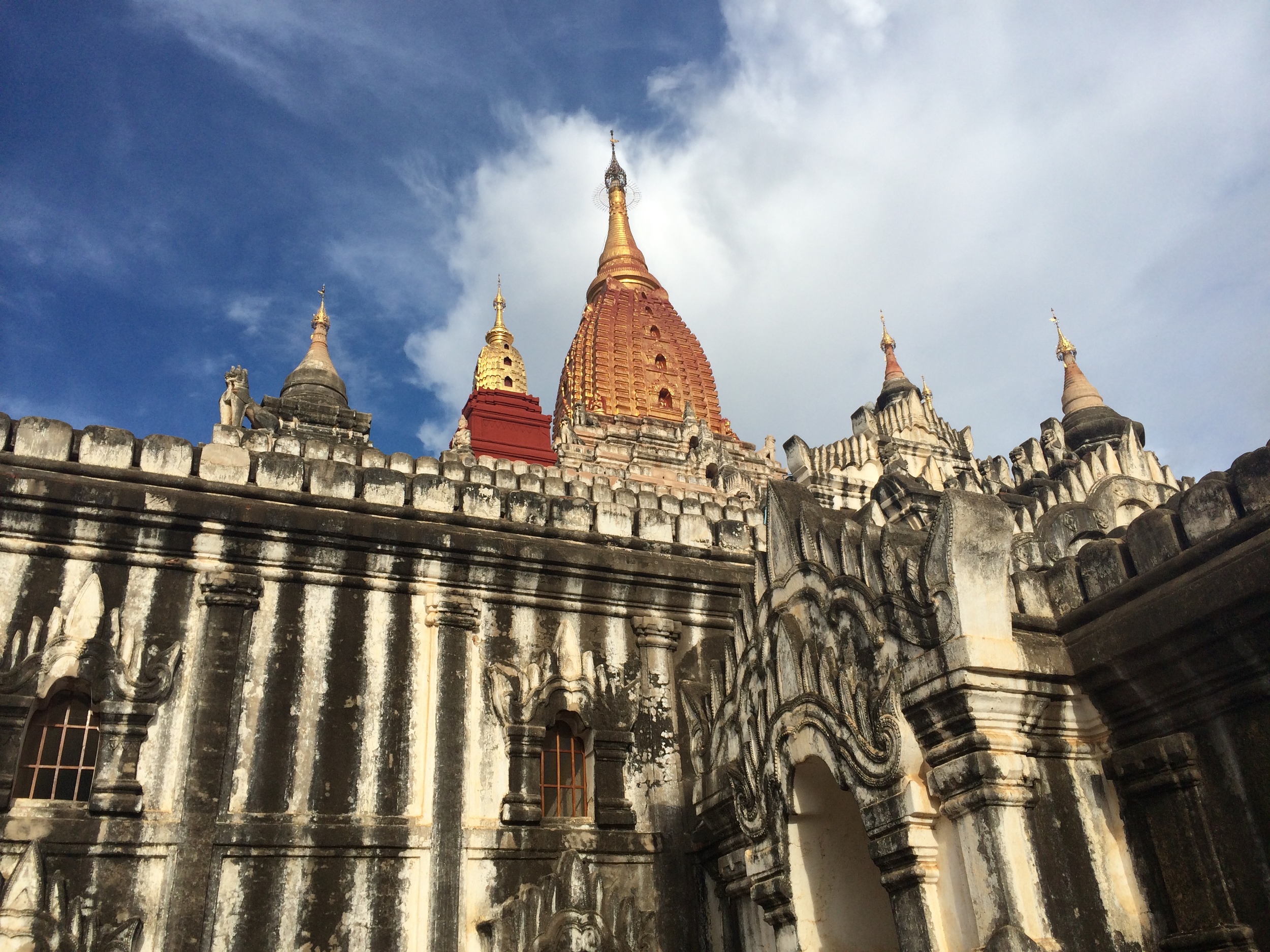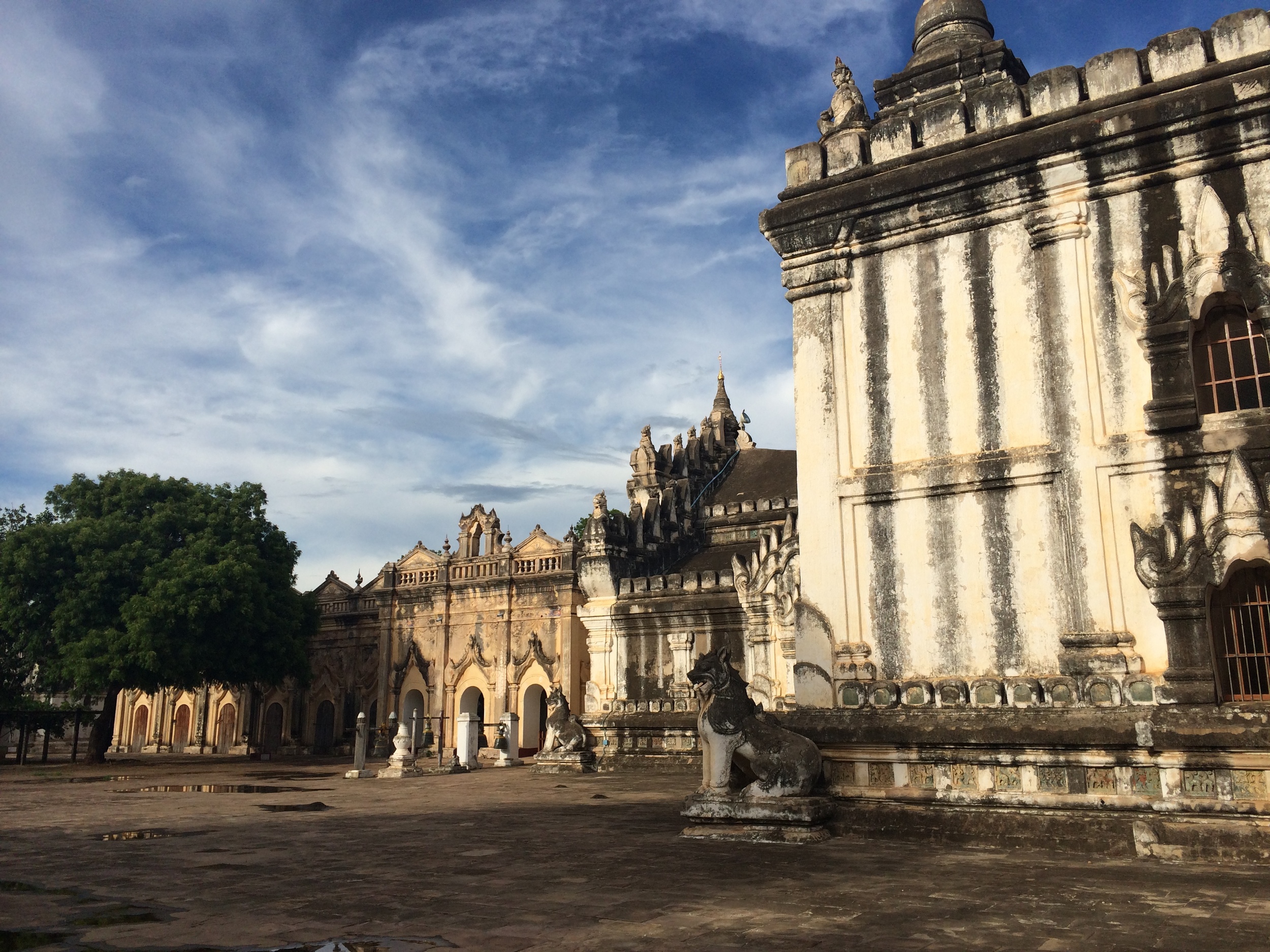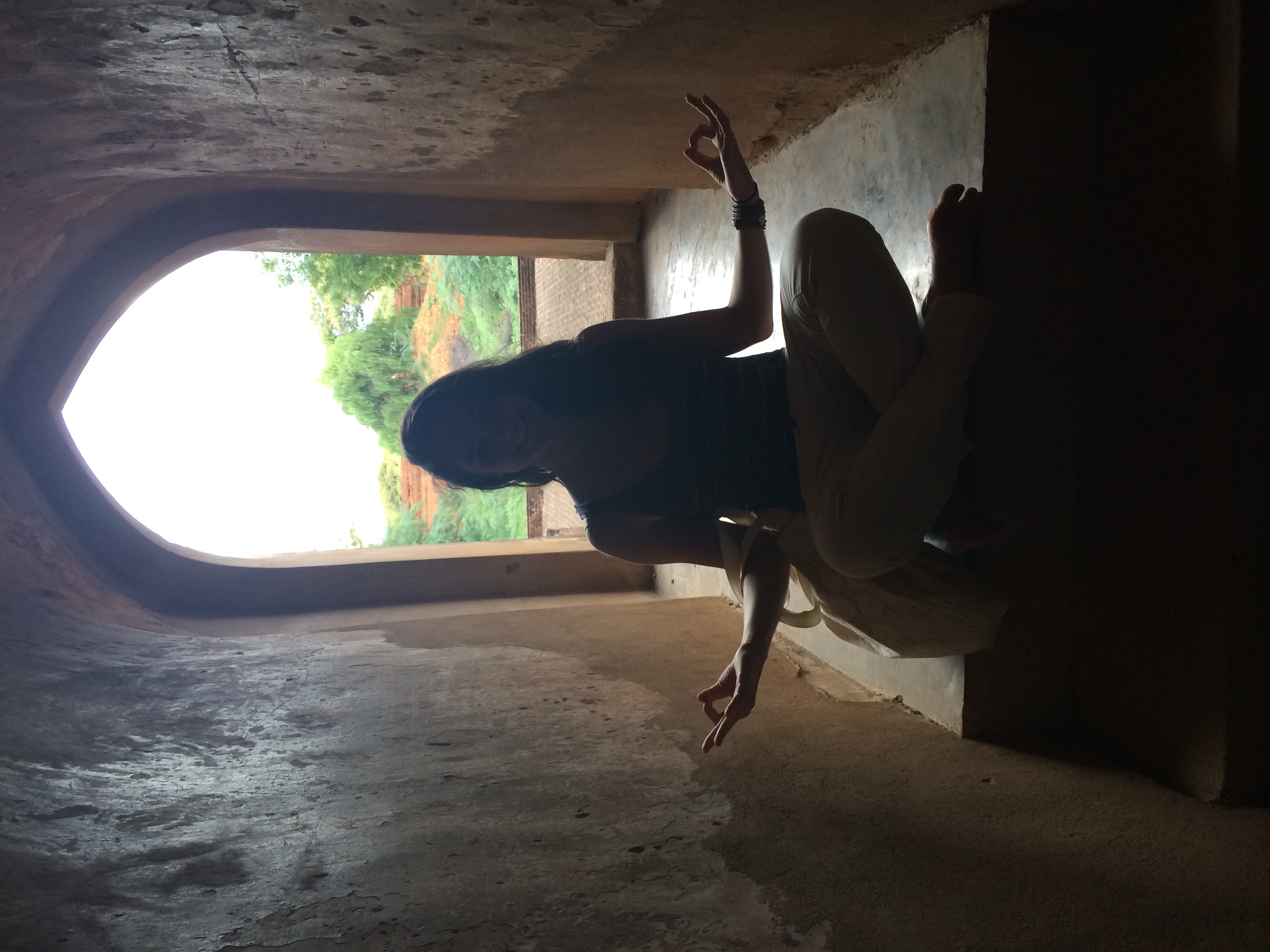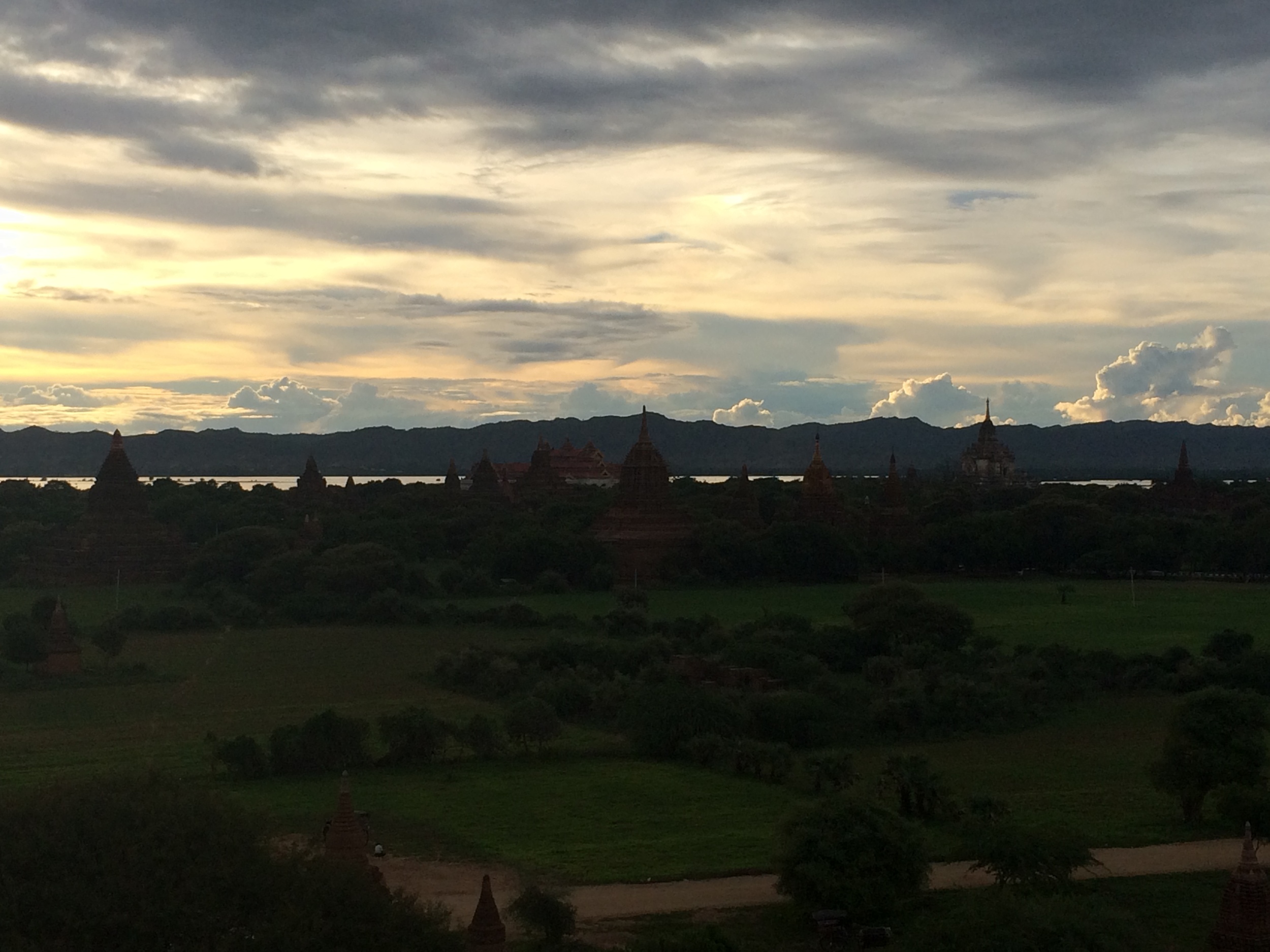 Jo also brought us to a lacquer ware shop that was a little more off the beaten path than the shops near the market. These were apparently much better quality than everything we saw earlier that day so we had to do some shopping. There were so many beautiful furniture pieces and elephant figurines that I would have loved to buy but I thought shipping a baby elephant statue from Bagan to Richmond, VA might not be the most economical of decisions.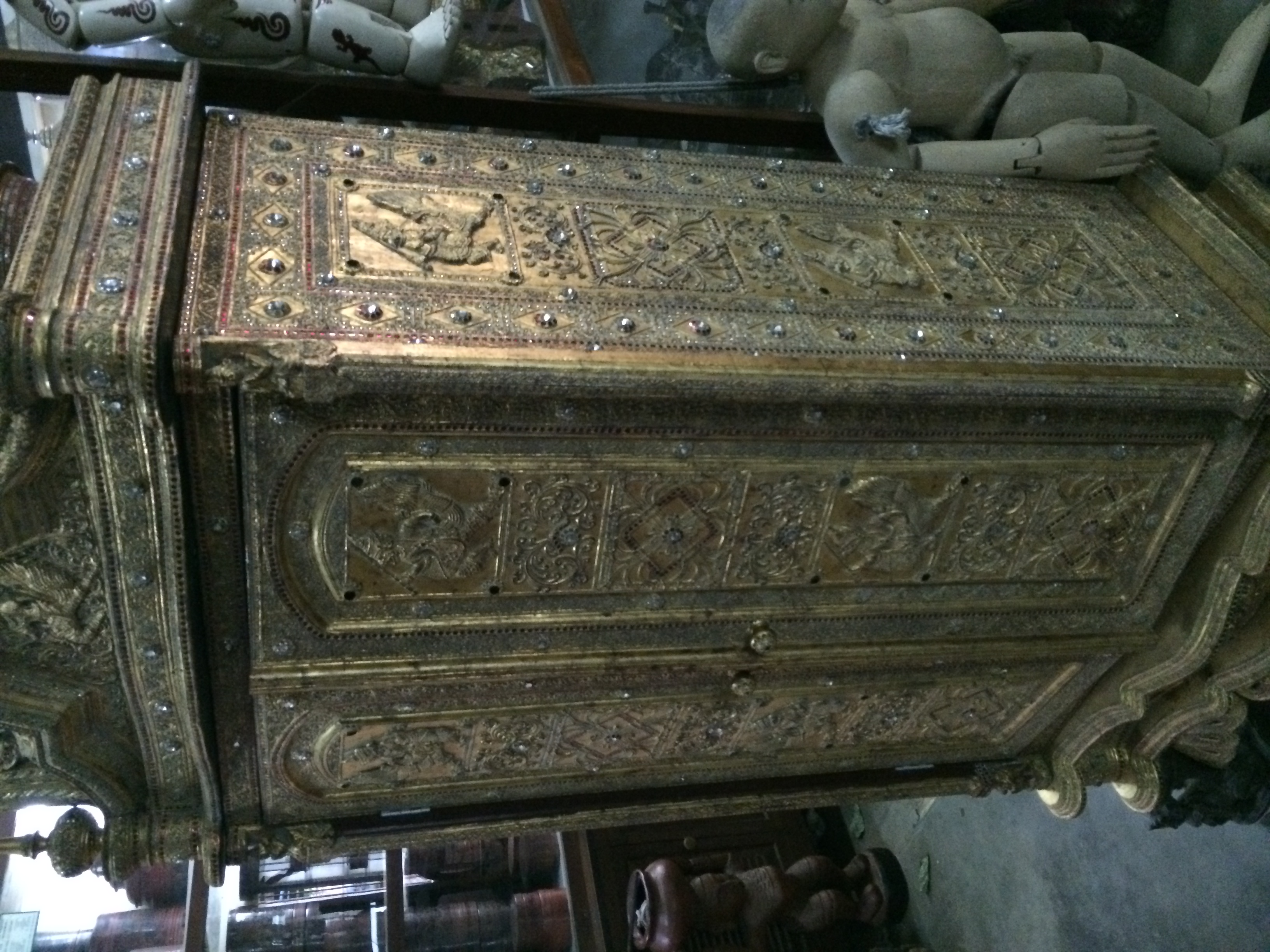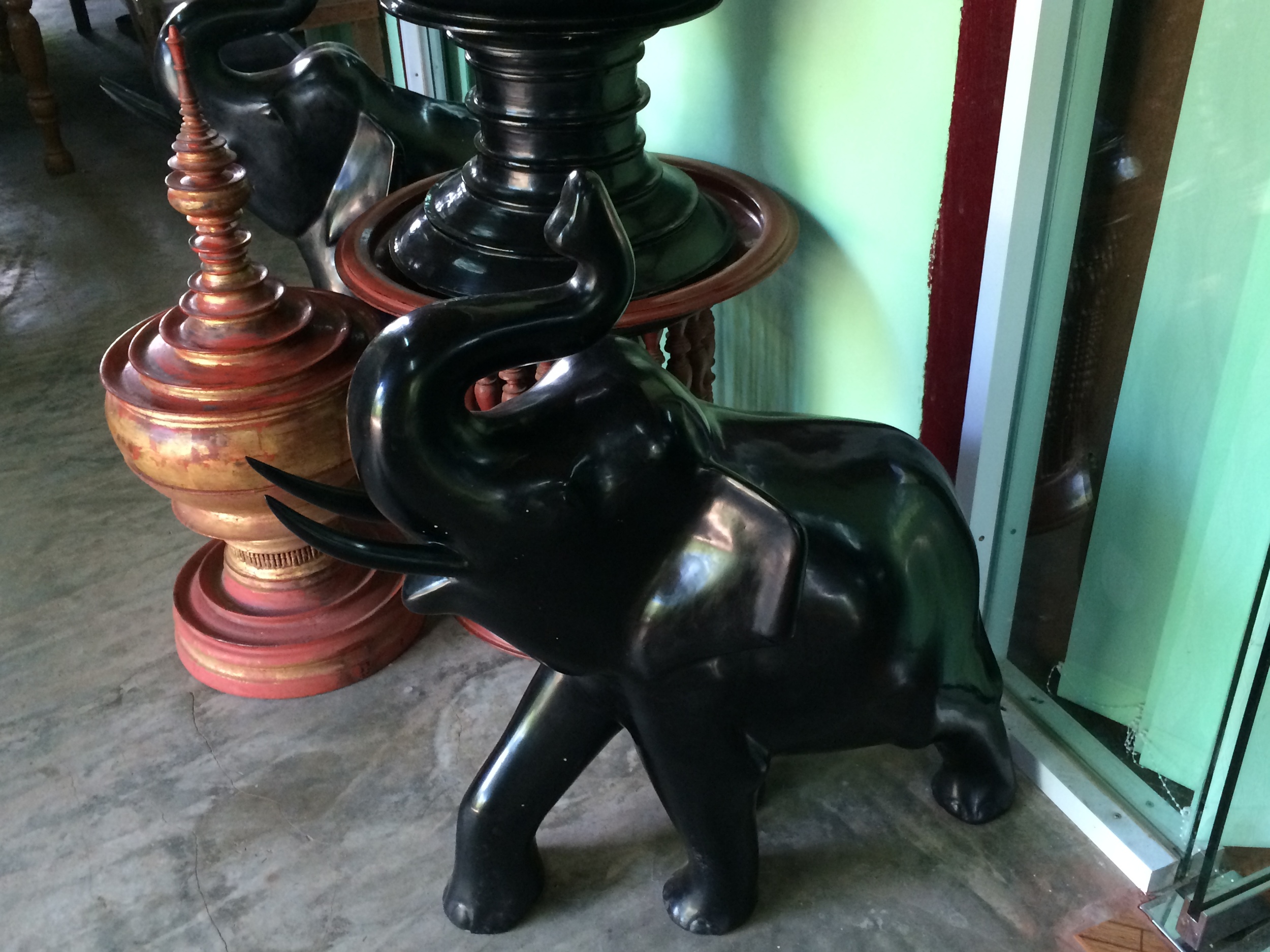 Our first day in Bagan was great and we covered a lot of ground all thanks to Jo. Stay tuned for tomorrows adventure- we're upgrading to motorbikes!