The Simple Life- Myanmar
We finally made it to Myanmar after a somewhat interesting travel day. The thing about traveling in Myanmar is that you can't really plan your flights ahead of time once you get into the country (that fact alone means my travel anxiety had already tripled before we even left for the airport). Lizzie and I had a flight from Bangkok to Yangon and we have a return flight on Sunday from Yangon to Singapore, but that's it. Our mission was to make it to Bagan on Wednesday. Apparently the only way to do that is 'just figure it out' when you get to Yangon. Umm…there's no Myanmar Airlines app?
We arrived in Yangon around 11:30am and made it through immigration and customs (#winning). We then found the Domestic Departures area which was basically a parking lot, a room and some desks. We looked at the schedule and there were two flights going to Bagan. The first left at 2:30 which sounded like the best option. We noticed, however, that there appeared to be multiple stops on the flight so we asked the airline and they confirmed that Bagan was the last stop on the flight…like a taxi. We really had no other option except an overnight bus (oh and Lizzie tried to charter us a helicopter that only went to the oil rigs) so we proceeded to buy a ticket, which cost $100. Myanmar actually prefers to receive USD but only if they are crisp, new bills. I had read something about this but assumed that they couldn't take it that seriously. Wrong. It was quite a process finding satisfactory bills for these people. They don't like creasing, folding or wrinkling. Nonetheless, tickets in hand we went to the gate to wait for our flight. Despite the fact that the Myanmar Embassy was FULL of tourists getting same day visa's, Lizzie and I were literally the only tourists at the airport. We decided to have a beer.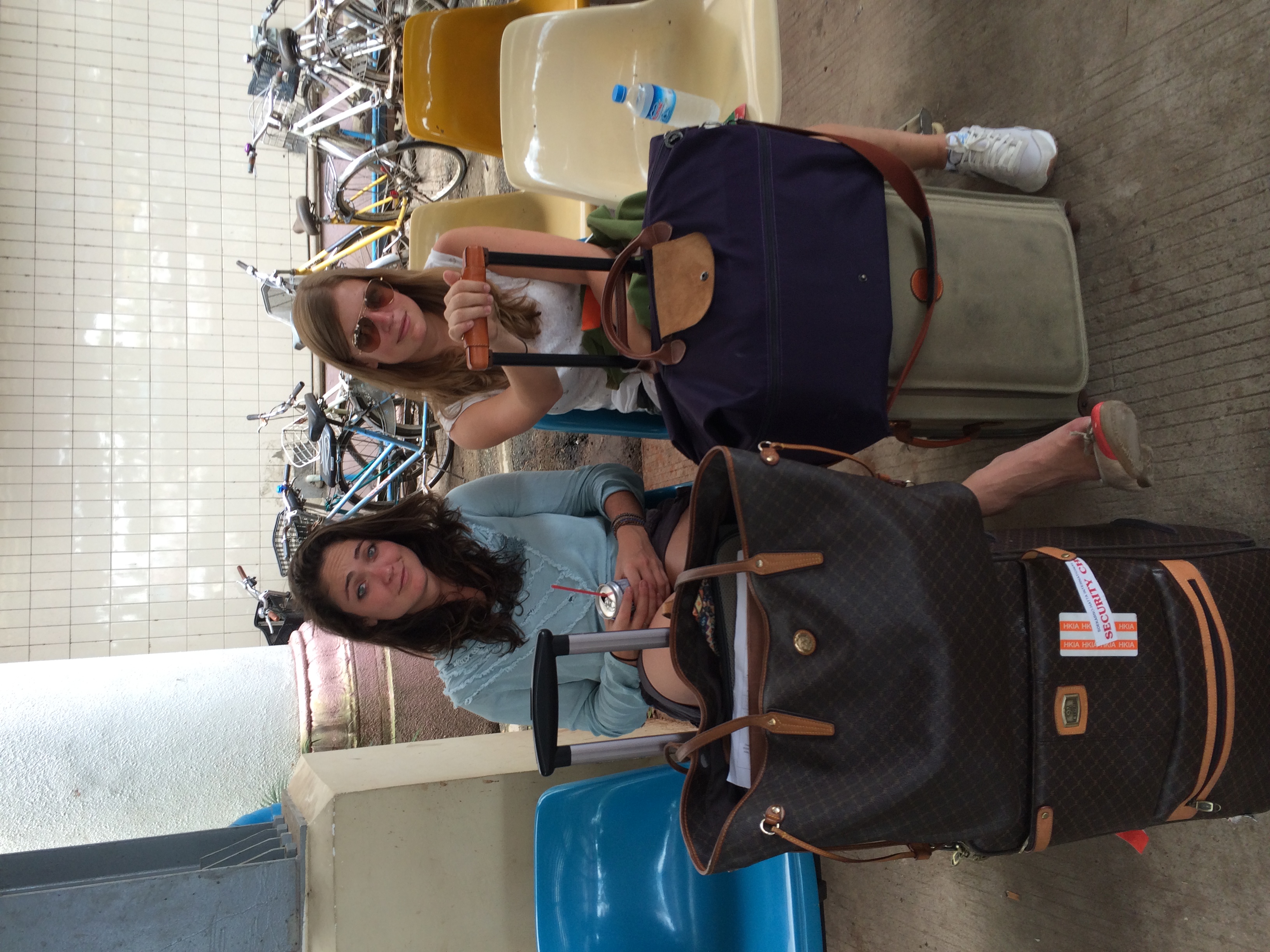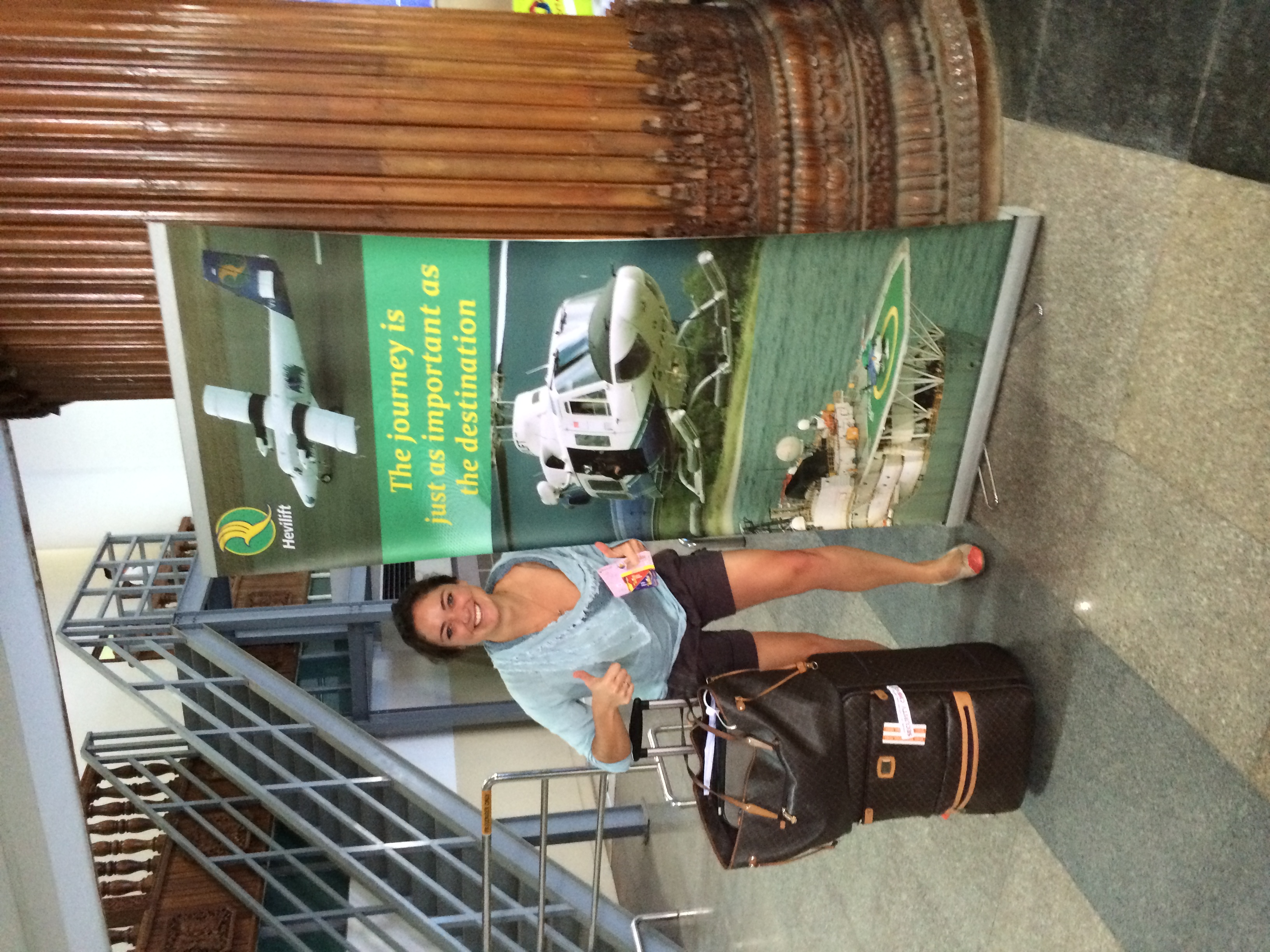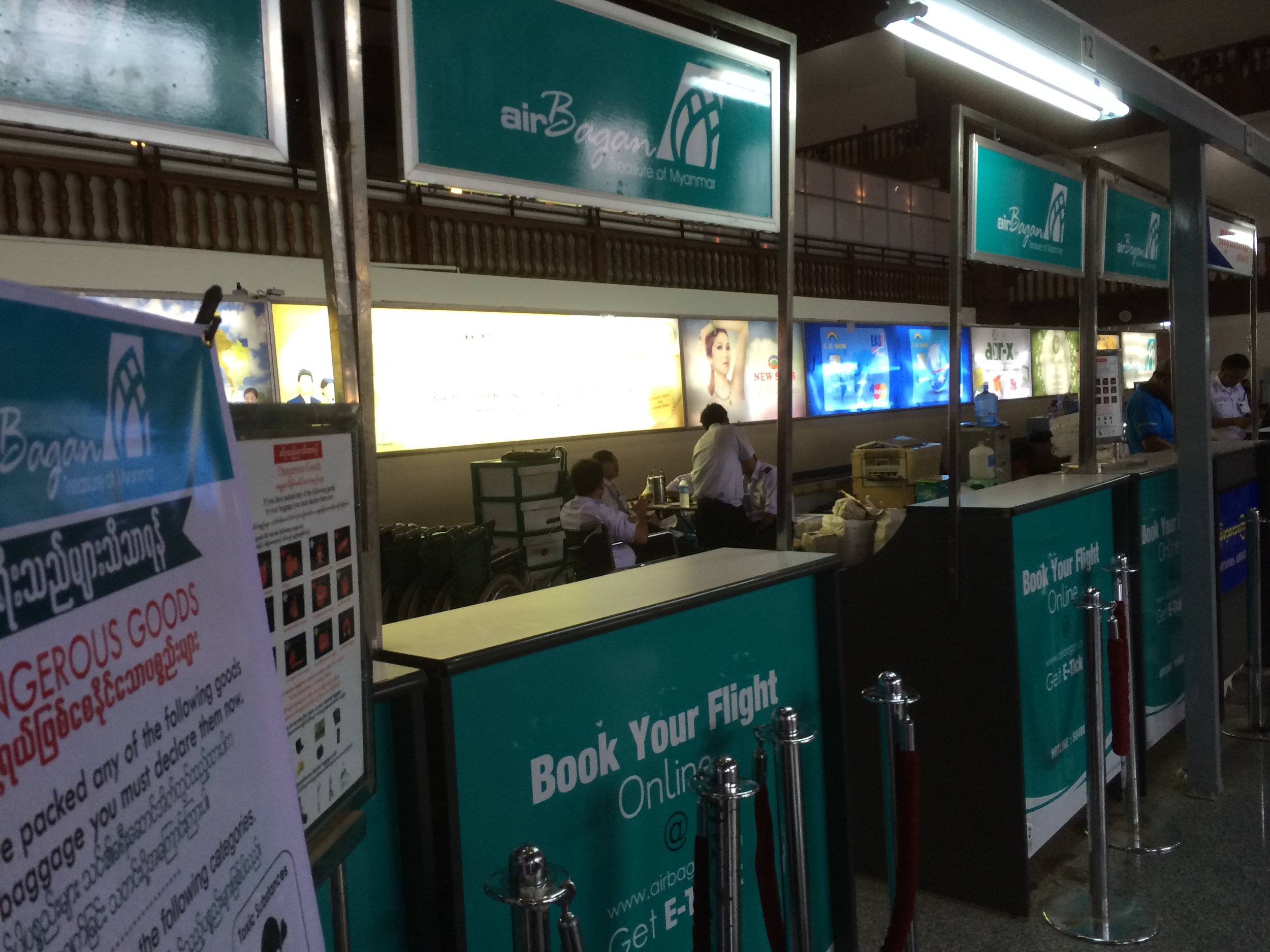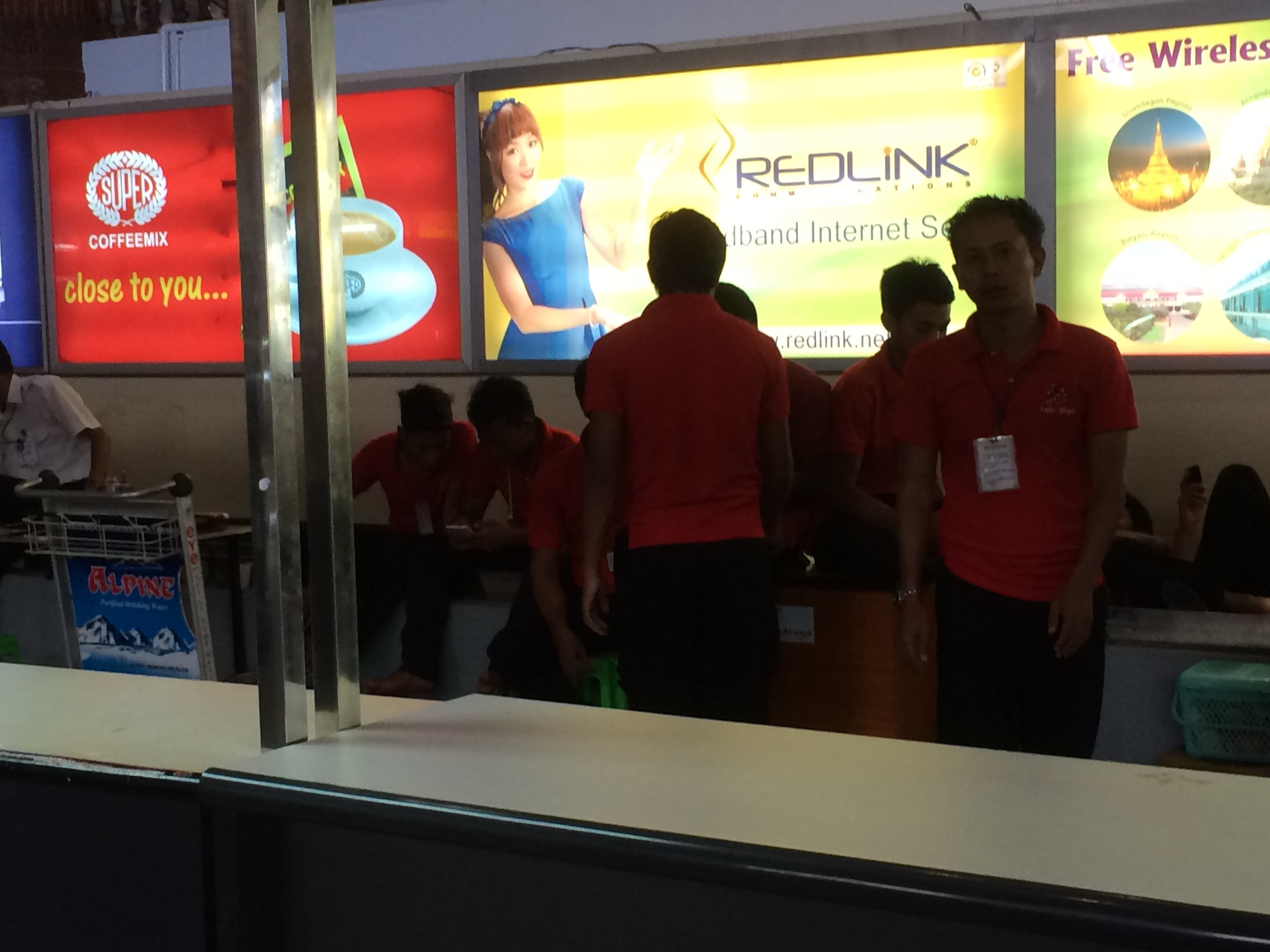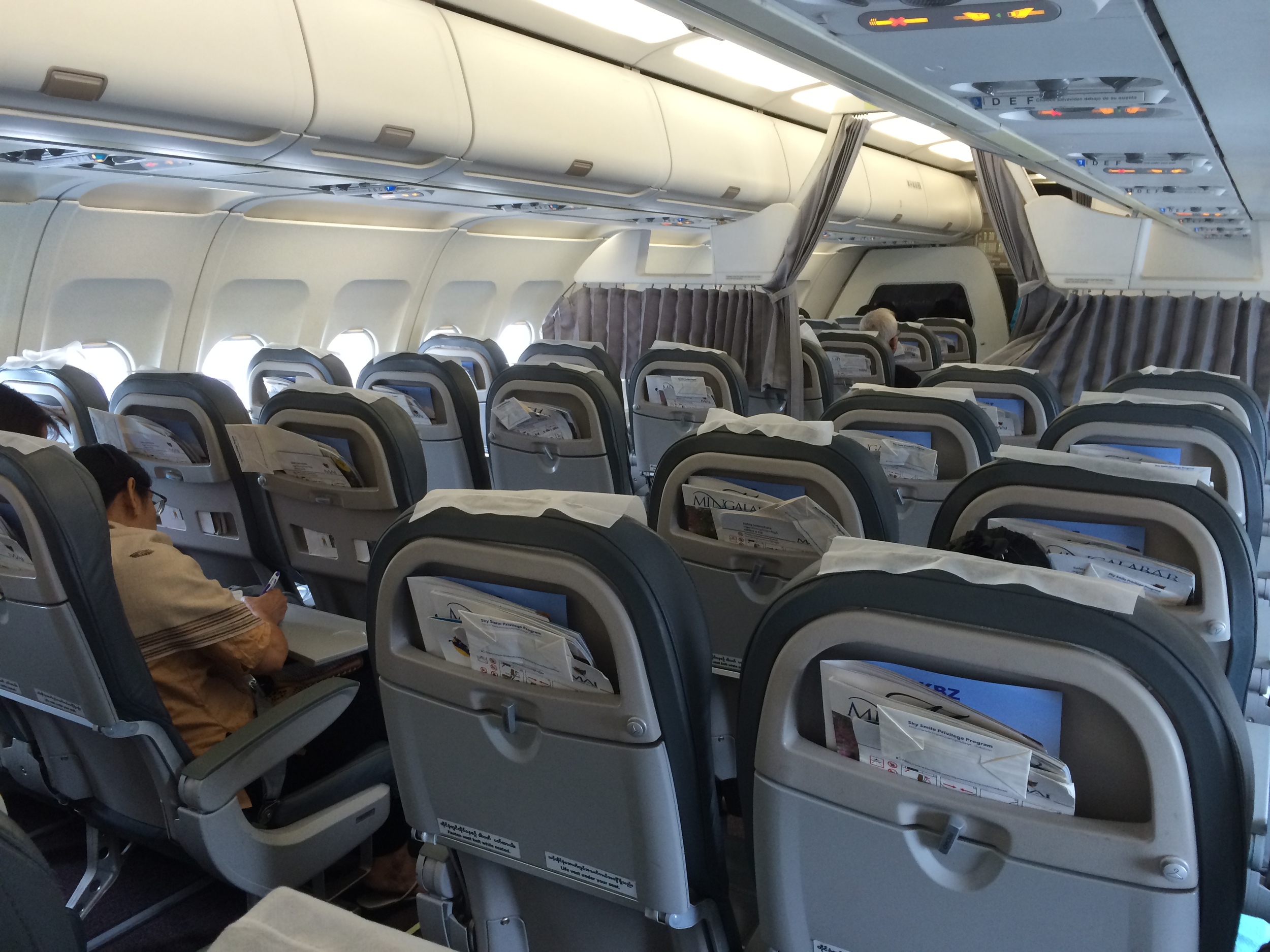 After three stops on a plane that was about 30% full we made it to Bagan and checked into our hotel, the Oasis. SO LEAFY! It was a very quaint guesthouse in a part of Bagan called Nyuang U. About 30 minutes after we arrived the power went out. No, no- not just at the guest house- the power in the entire town went out. Apparently sometimes that happens. Fabulous. We figured that we better walk into town while it's still light out.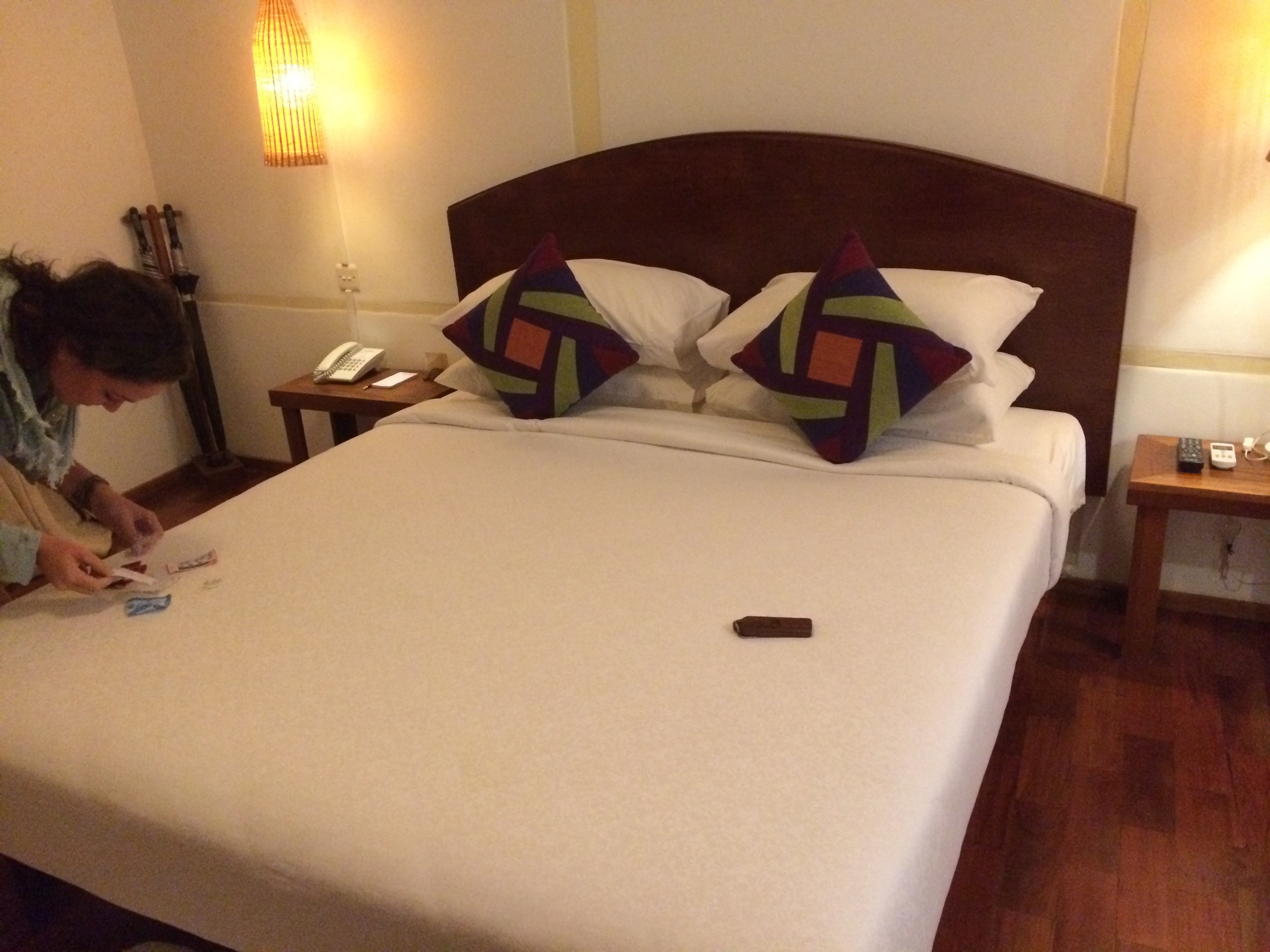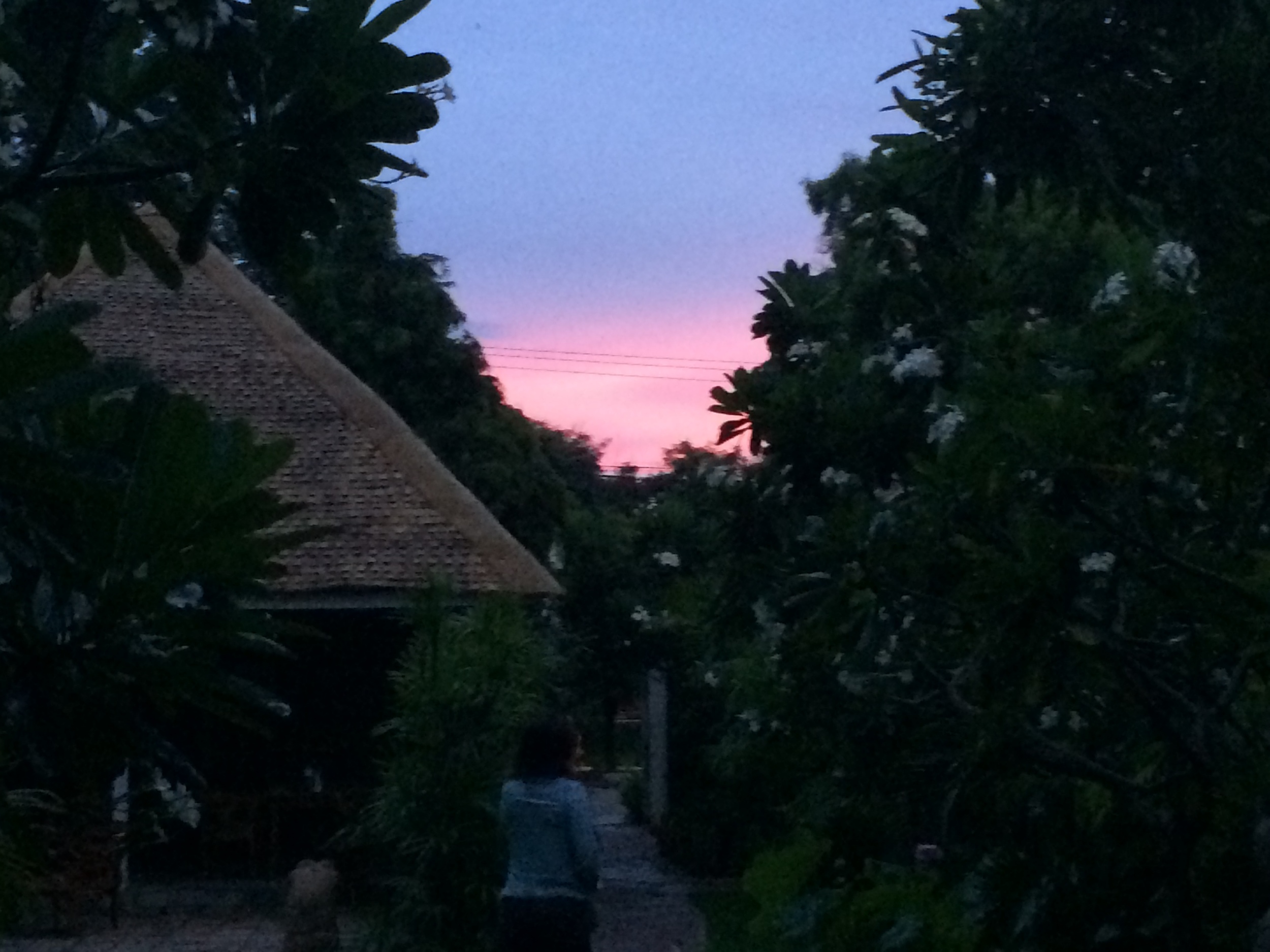 We walked down the road to Nyuang U's 'restaurant row' to check out the Wednesday night scene. First stop, Shwe Yar Su, the local beer hall (with power!). This place was great, filled with locals getting off of work and a few tourists. We stayed here for about an hour. We immediately noticed how friendly everyone was and how happy they were to see tourists around. They all wanted to know where we were from, how long we were here, where we were staying, etc. And they all loved Obama. Every time we said we were from the USA they responded 'USA- Obama!.'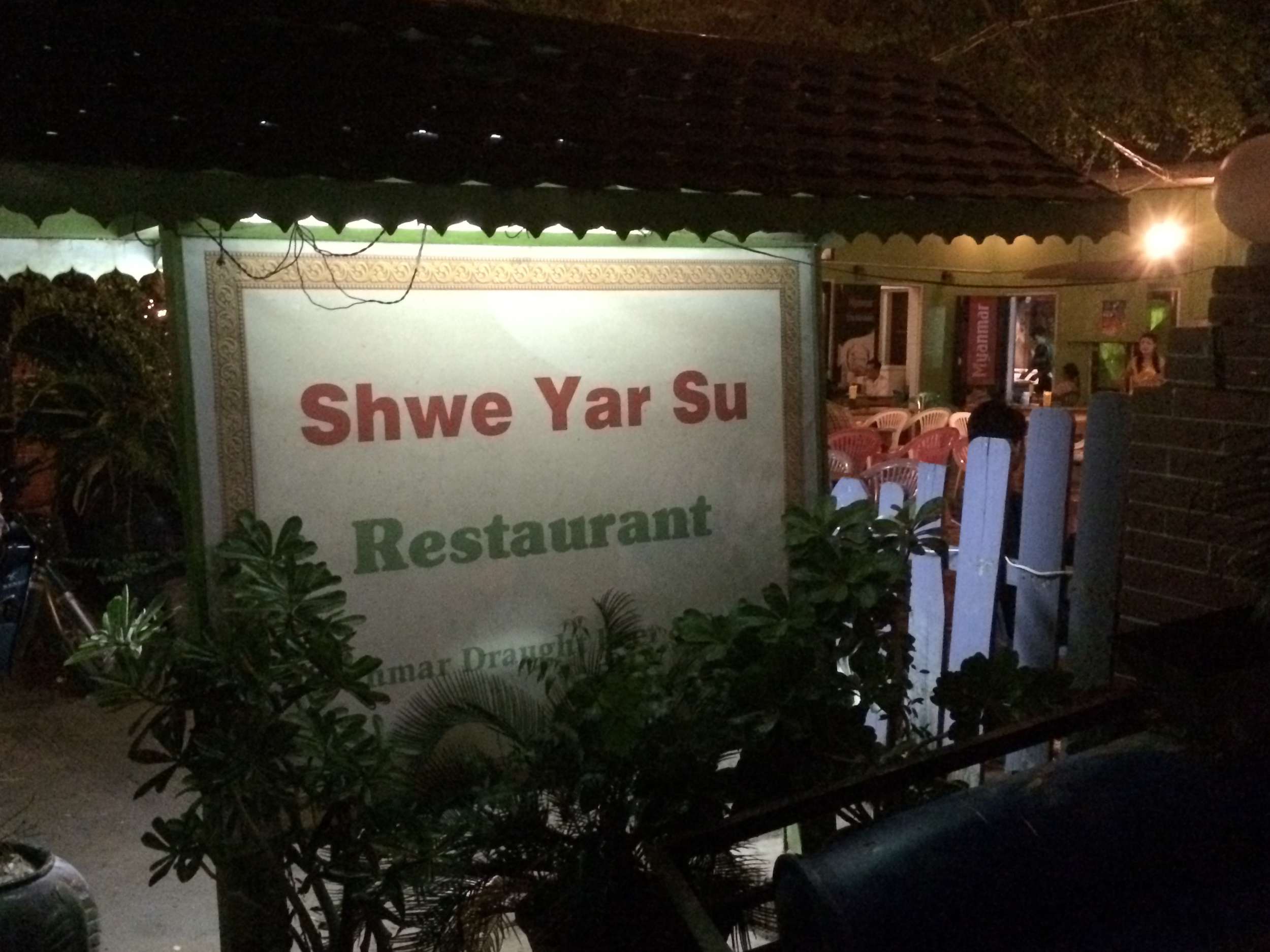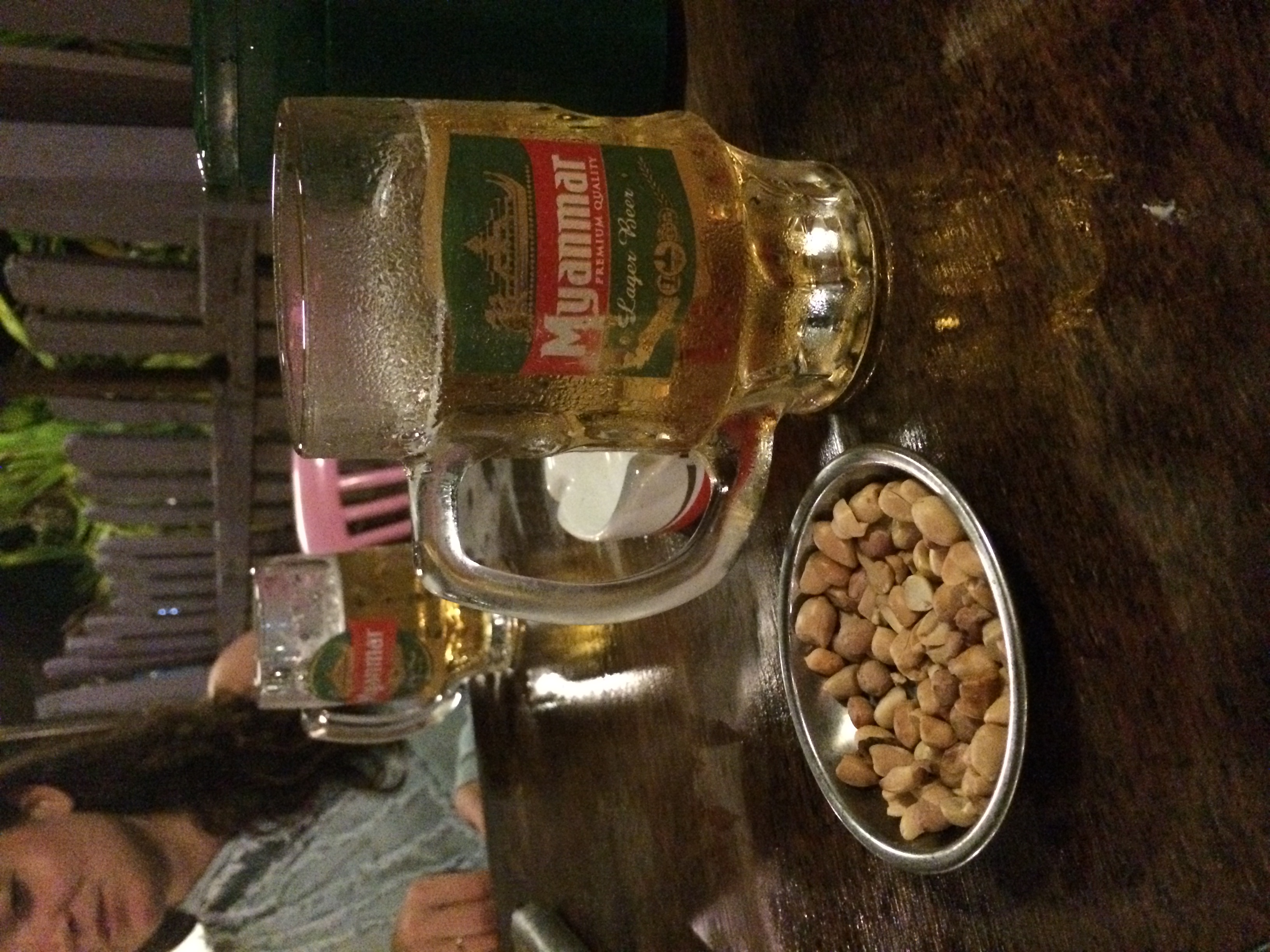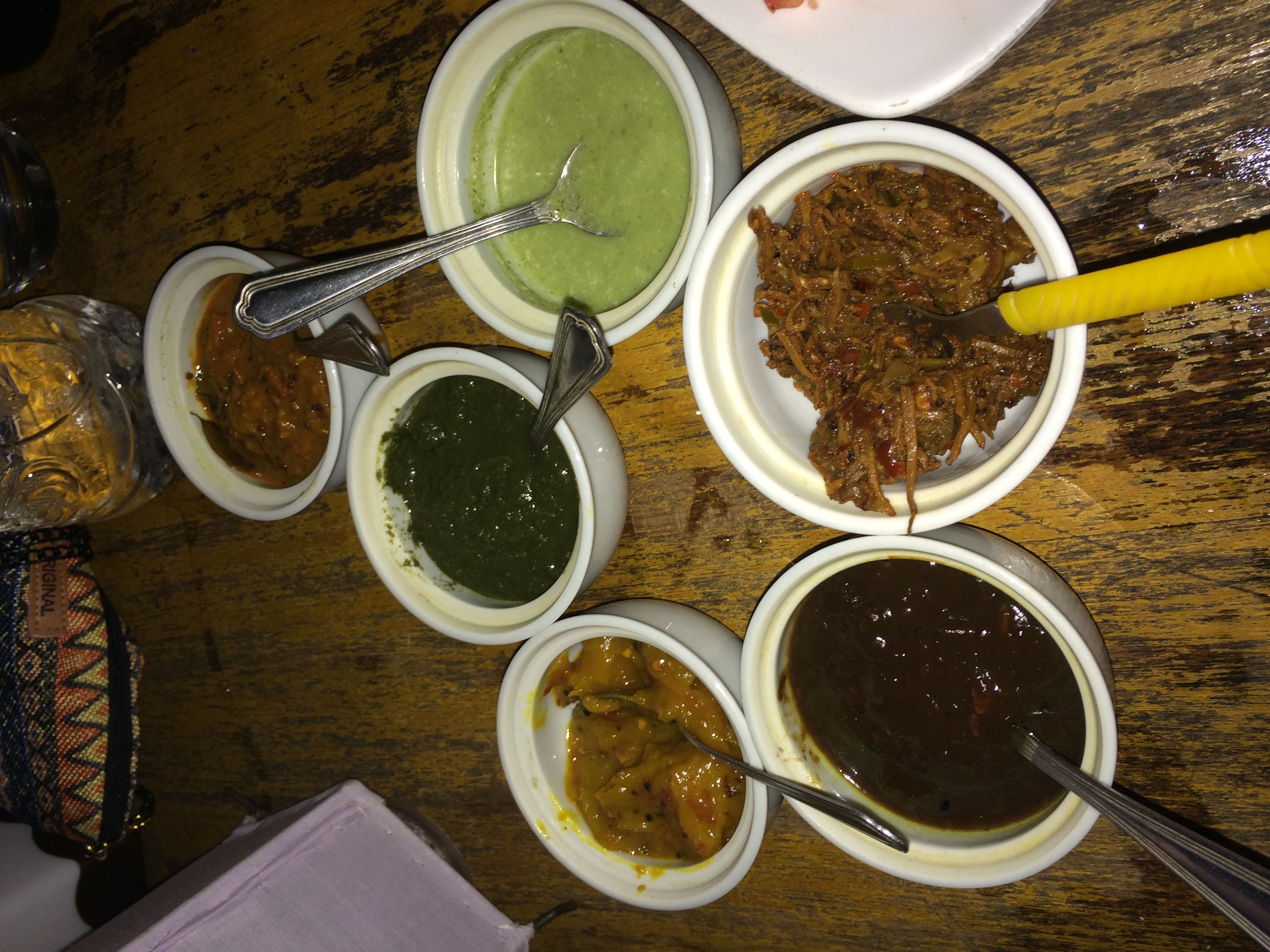 After the beer hall we had dinner at an Indian restaurant called Aroma. The restaurant was outside and had a great atmosphere. The food tasted like standard Indian food to me (I don't claim to be a connoisseur of Indian cuisine).
That was it for our first night in Bagan. Our cab driver from the airport was super friendly and said his friend was a tour guide so he hooked us up and arranged for us to have a bike tour of Bagan starting at 9am on Thursday morning. Fabulous- temple time!