Last stop- Yangon!
Being in Myanmar for 5 days was one of the most fascinating experiences of my life. Most people visit for several weeks as there are 4-5 main areas of the country to visit. Had time allowed I would have loved to stay longer but I do feel as though seeing two completely different cities in Myanmar taught me a lot about the country.
Yangon is Myanmar's former capital as well as the largest and most commercial city in Myanmar. One of the most interesting things about being in Yangon was that it has the largest number of colonial buildings in the region yet it is a totally underdeveloped city. It was amazing to see that the infrastructure for all of these beautiful buildings is still there with all the potential to be a cosmopolitan city but the majority of the city is still incredibly impoverished.
Lizzie and I spent our first day doing a walking tour that Lonely Planet had provided for us. We stopped at a nearby temple then walked around the corner to have our palms read. I will brief you on our results:
Kate- proud, good name, needs to try harder, needs more confidence , needs to meditate, relationships- not good, years 2021-2036 are good, uterus problems, minor heart issues
Lizzie- good self confidence, weak mind, needs to go back to school, first marriage- not good, second marriage- good, health is good, career in travel agency/construction/machinery
Now, I've never actually had my palm read before- but my guess is that these results falls on the 'not good' side of the palm reading spectrum. I cannot wait to see what happens in 2021!
After walking off our palm readings for a good 30 minutes it began to monsoon (oh, it's monsoon season there btw) so we hopped in a cab and headed to the gem museum. Myanmar is known for its abundance of gems, especially ruby, sapphire and jade. These primarily come from Mogok, a region in Mandalay. The gem museum had an amazing display of rare gems that have been found in that region and there was also a floor where you could purchase some of the gems. Although they were beautiful, I've been reading that after the reform government took over control, the mining community lives under incredibly corrupt slave labor conditions. The jade mining community there in particular is one of the world's largest HIV infected communities. It's really amazing to me that there is so much awareness about this topic yet the conditions continue and people continue to support this by purchasing the gems. You will be happy to know that I did not :)
After the gem museum we did some more exploring then went back to the hotel to get ready for our last dinner of the trip :( That night we went to Union Bar and Grill. The restaurant was a total diamond in the rough, as many places tended to be in Yangon. It was filled with expats and had a very lively atmosphere. We actually met a group of local guys there who had lived in Myanmar their whole life. Apparently the cool place to go on Saturday's is Mojo- so to Mojo we went. Mojo was also filled primarily with expats and was really fun- they had a live band so everyone was dancing and also had a fun outdoor porch area.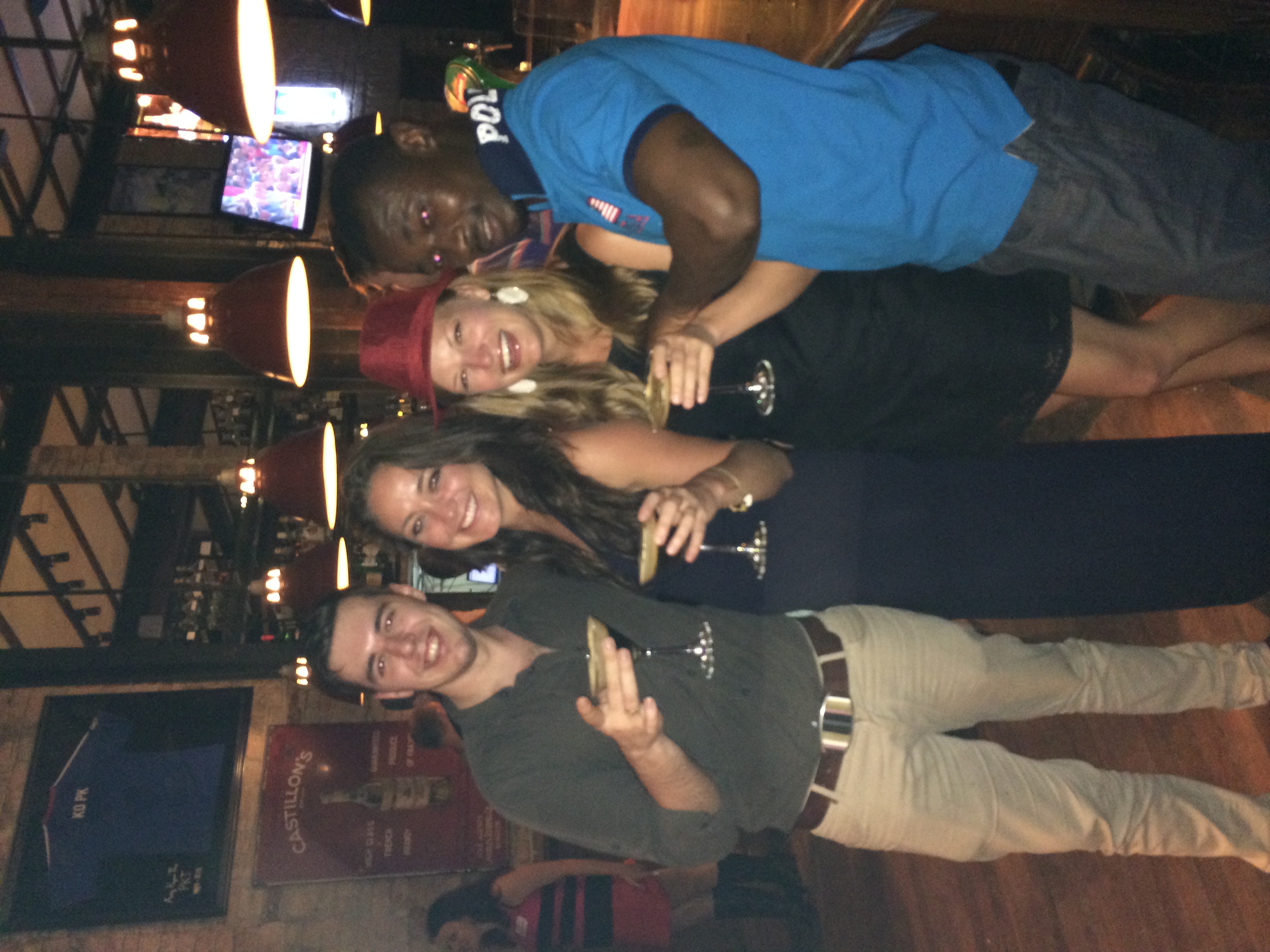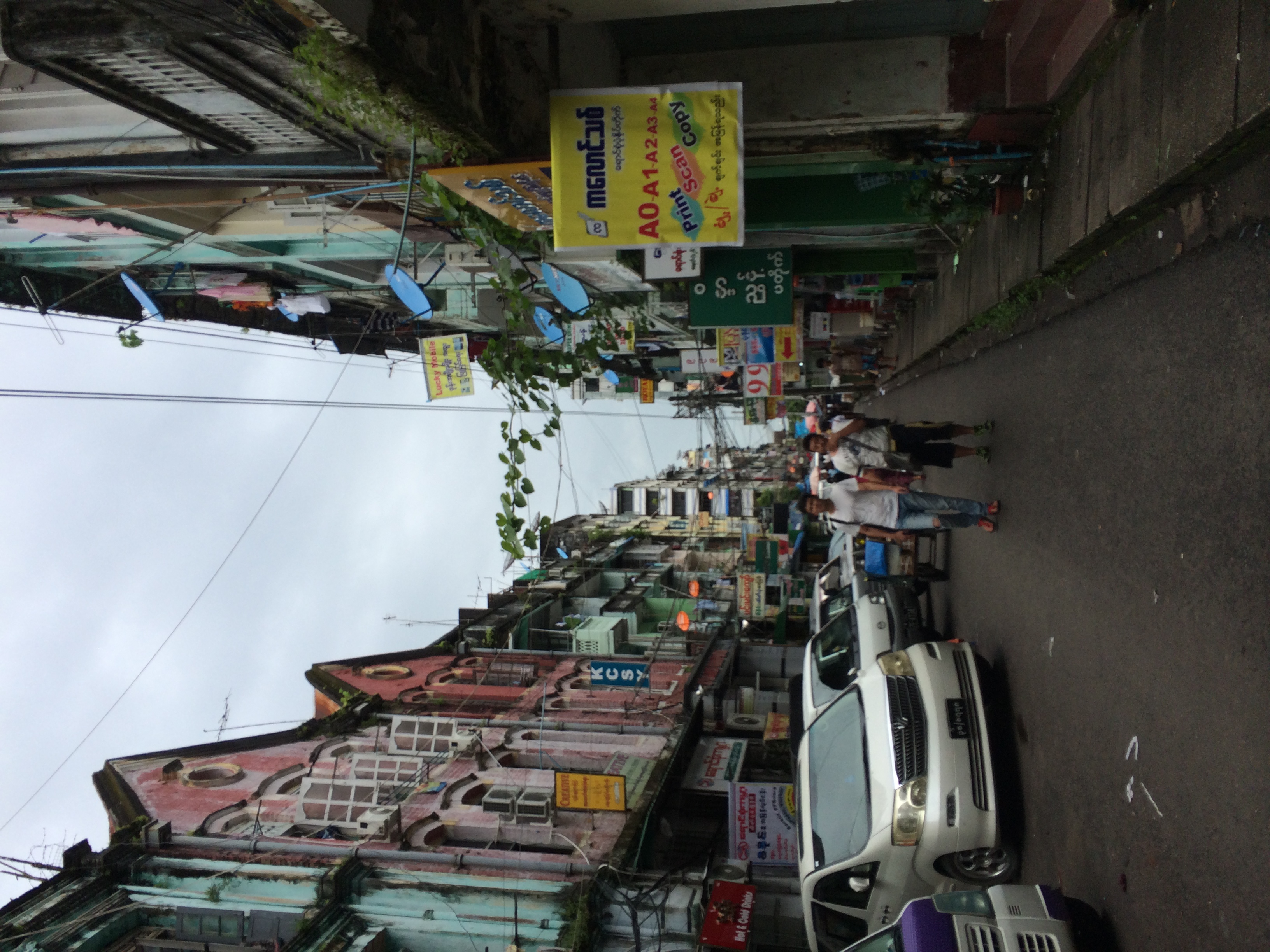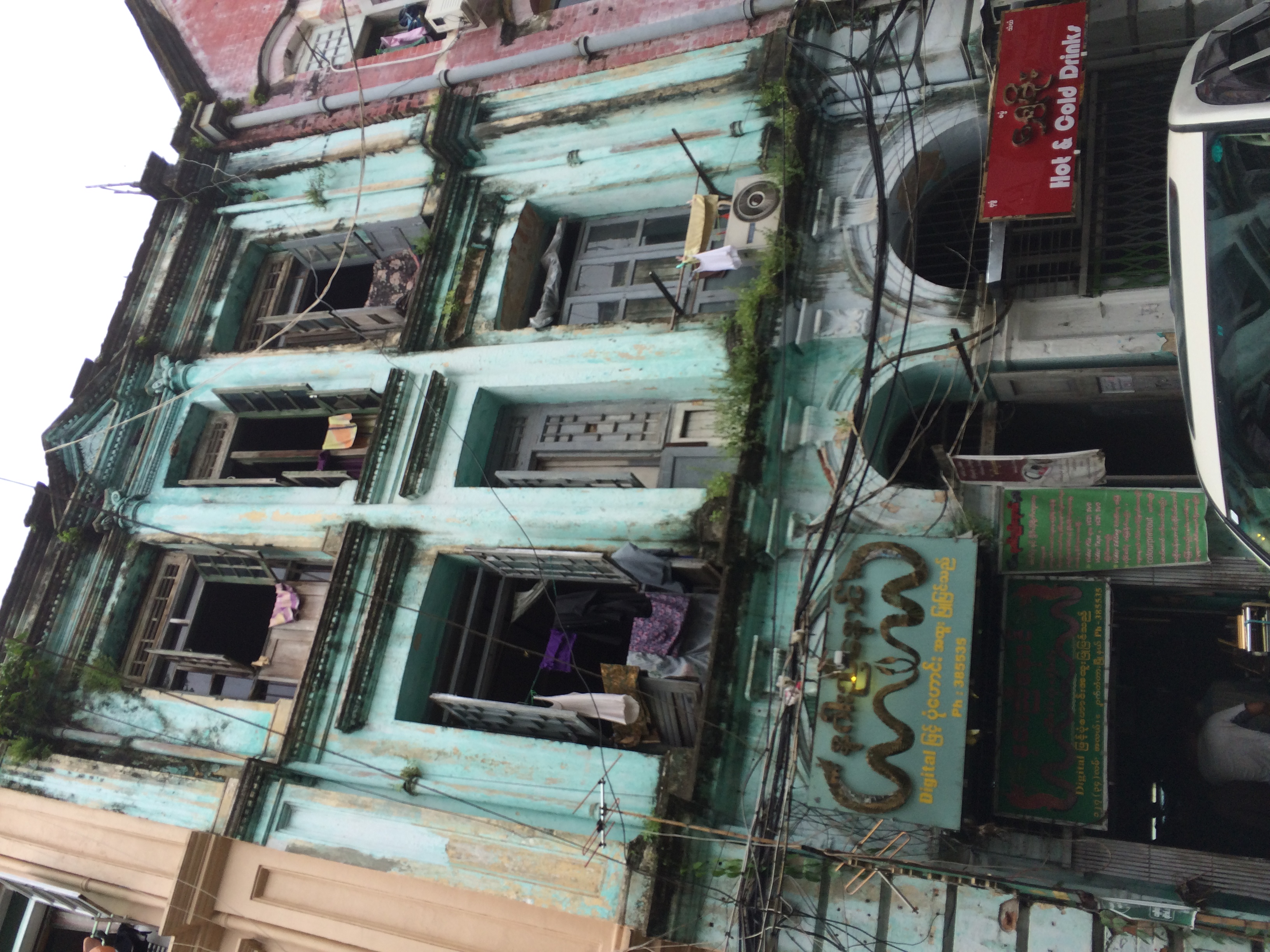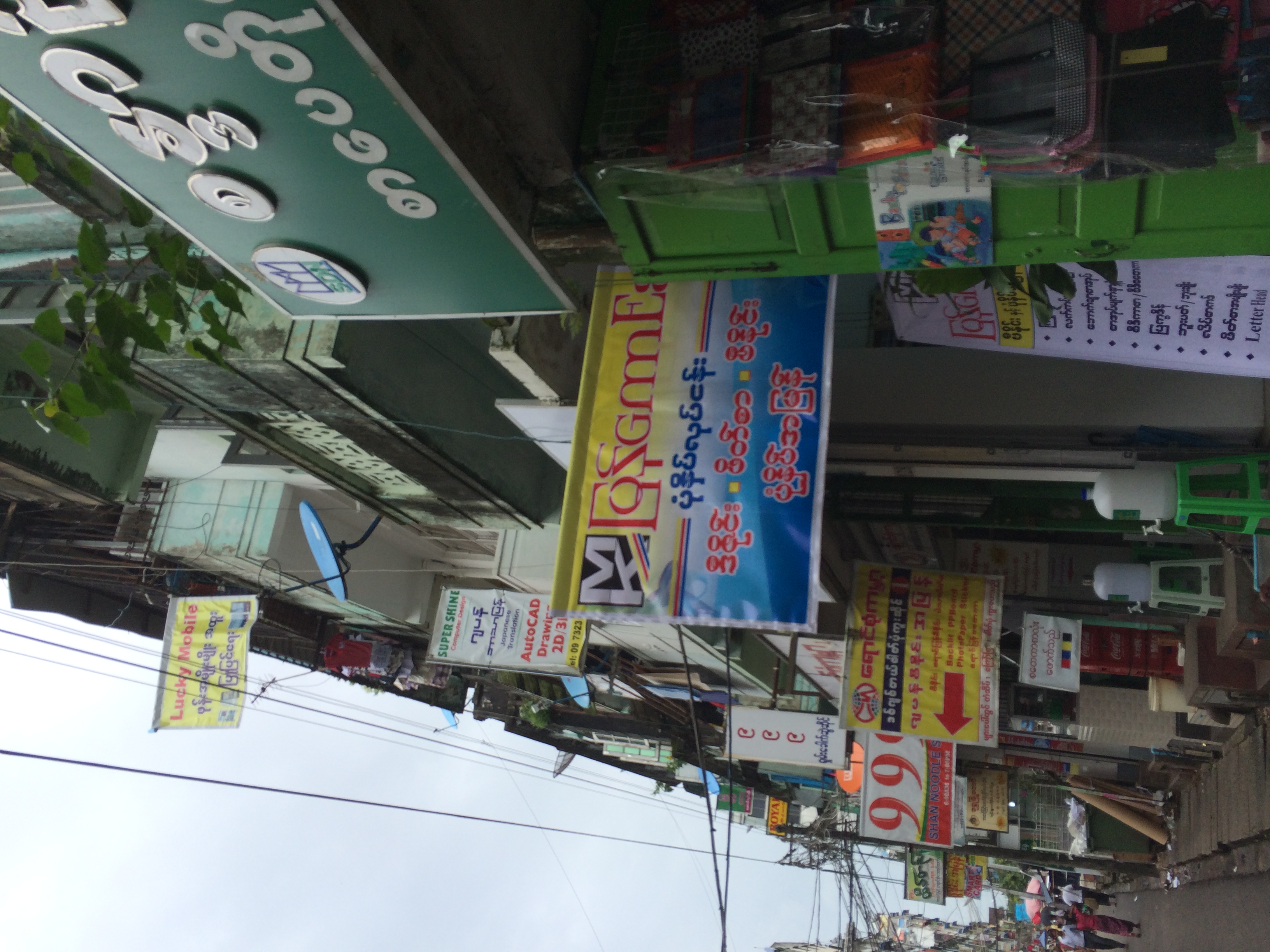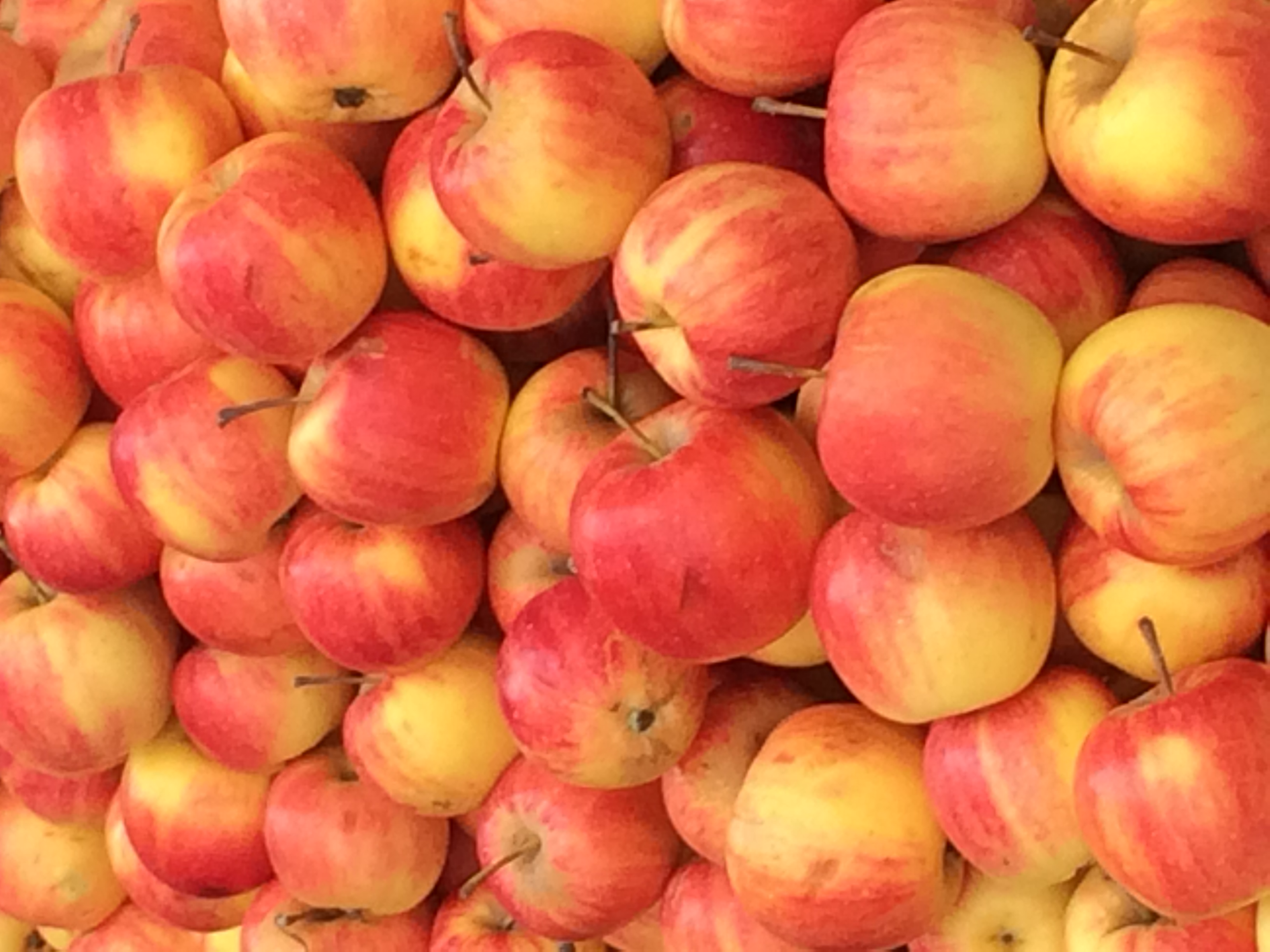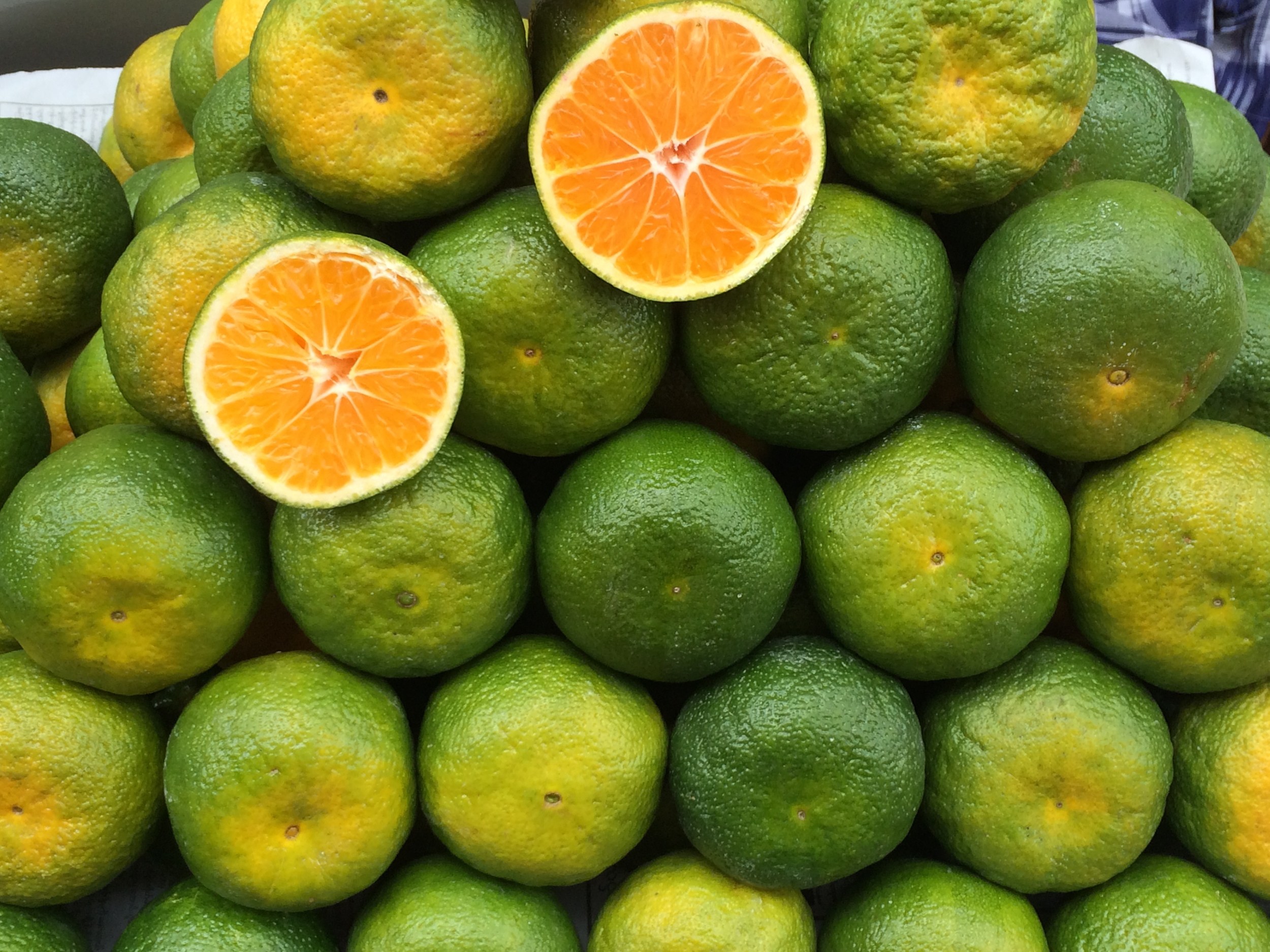 This ended up being a rather big night for Lizzie and I so we got a later start on Sunday than we had anticipated. However, it was just enough time to go see the market and the Shwedagon Pagoda. Lizzie and I spent a few hours roaming around the market which had more gems, jewelry, clothing, etc. We both purchased some traditional Myanmar apparel and heading to the pagoda. This pagoda has existed for over 2,600 years making it both the oldest in Myanmar and in the world. When we arrived, we met a tour group of women from the countryside in Myanmar who wanted to take pictures with us- I'm really going to miss having strangers come up and ask to take pictures with me.
We had a tour guide take us around the pagoda for about an hour which was really helpful. He said a lot of people come here on Sundays just to hang out and pray for the day. The pagoda was filled with couples, families and friend groups. There were 7 areas around the pagoda for all 7 days of the week where you could bless the Buddha with water on the day you were born and it would bring you peace. After our palm readings yesterday we decided this was a necessary step.
We were able to spend some time here after the tour ended which was great. Several locals came up and wanted to talk to us asking where we were from and why we were here. A lot of them just wanted to practice their English as well. Again, the people in Myanmar really were so friendly and mostly just curious and eager to talk to us. They really seemed happy that tourists were around and visiting their country.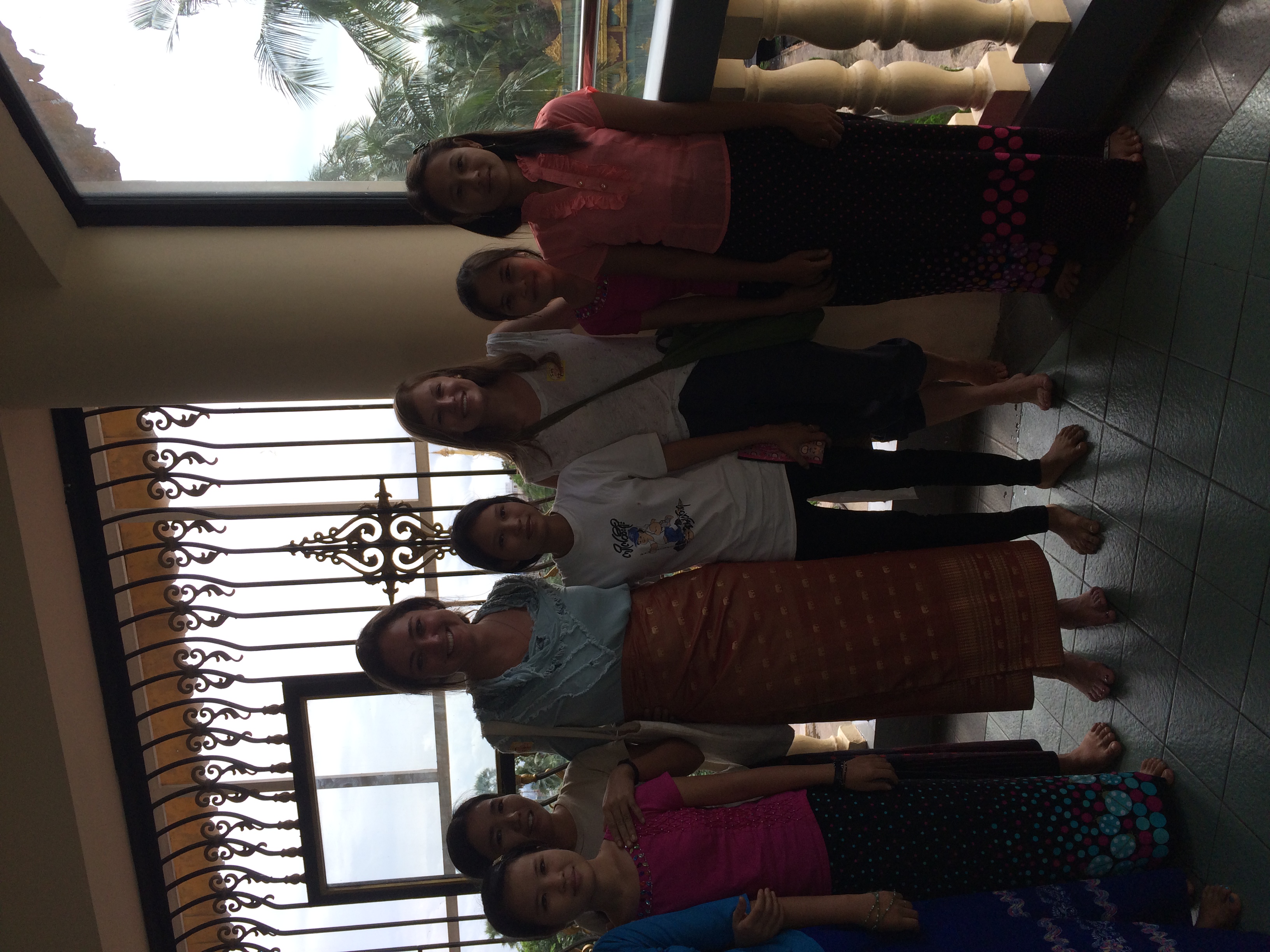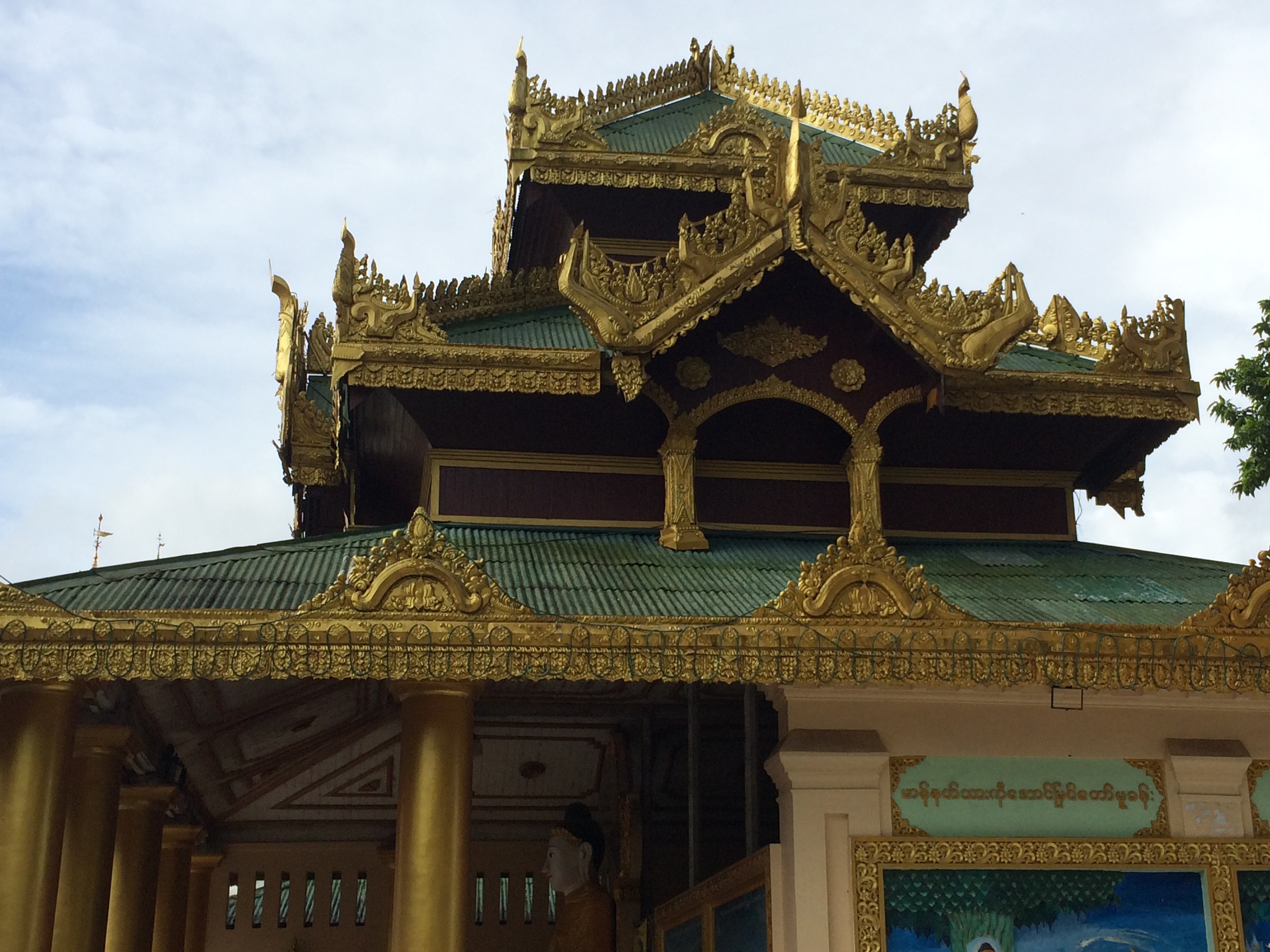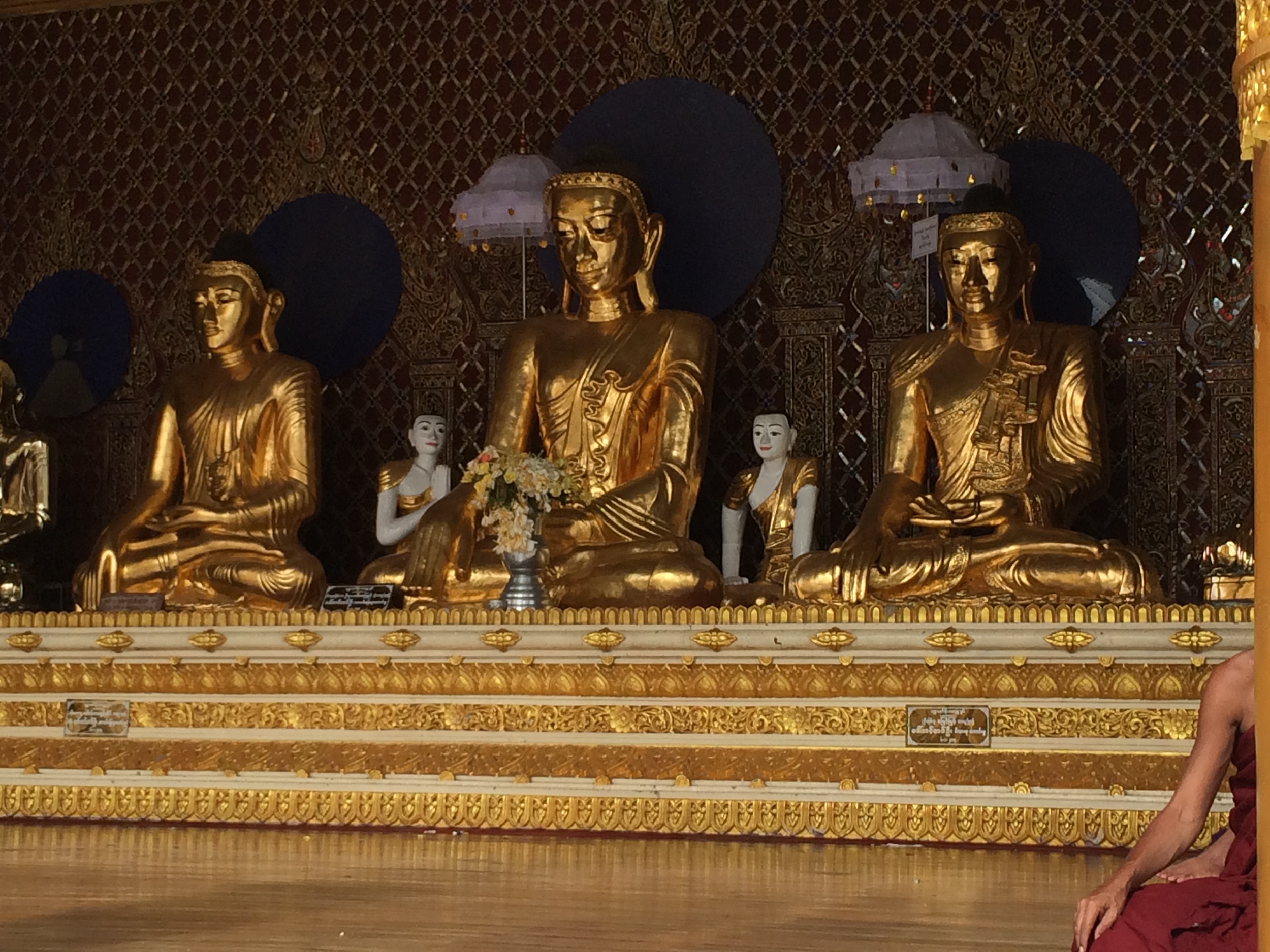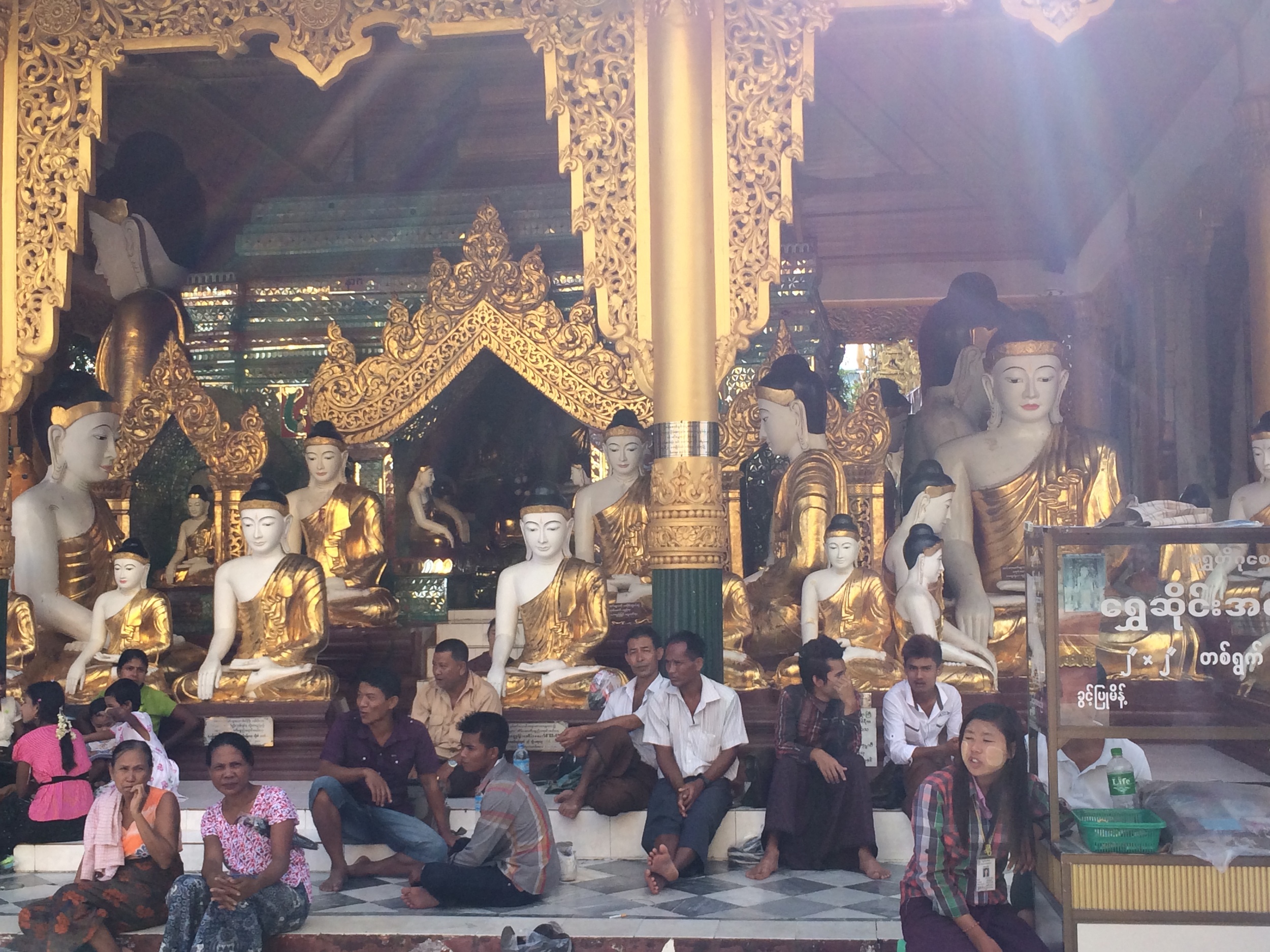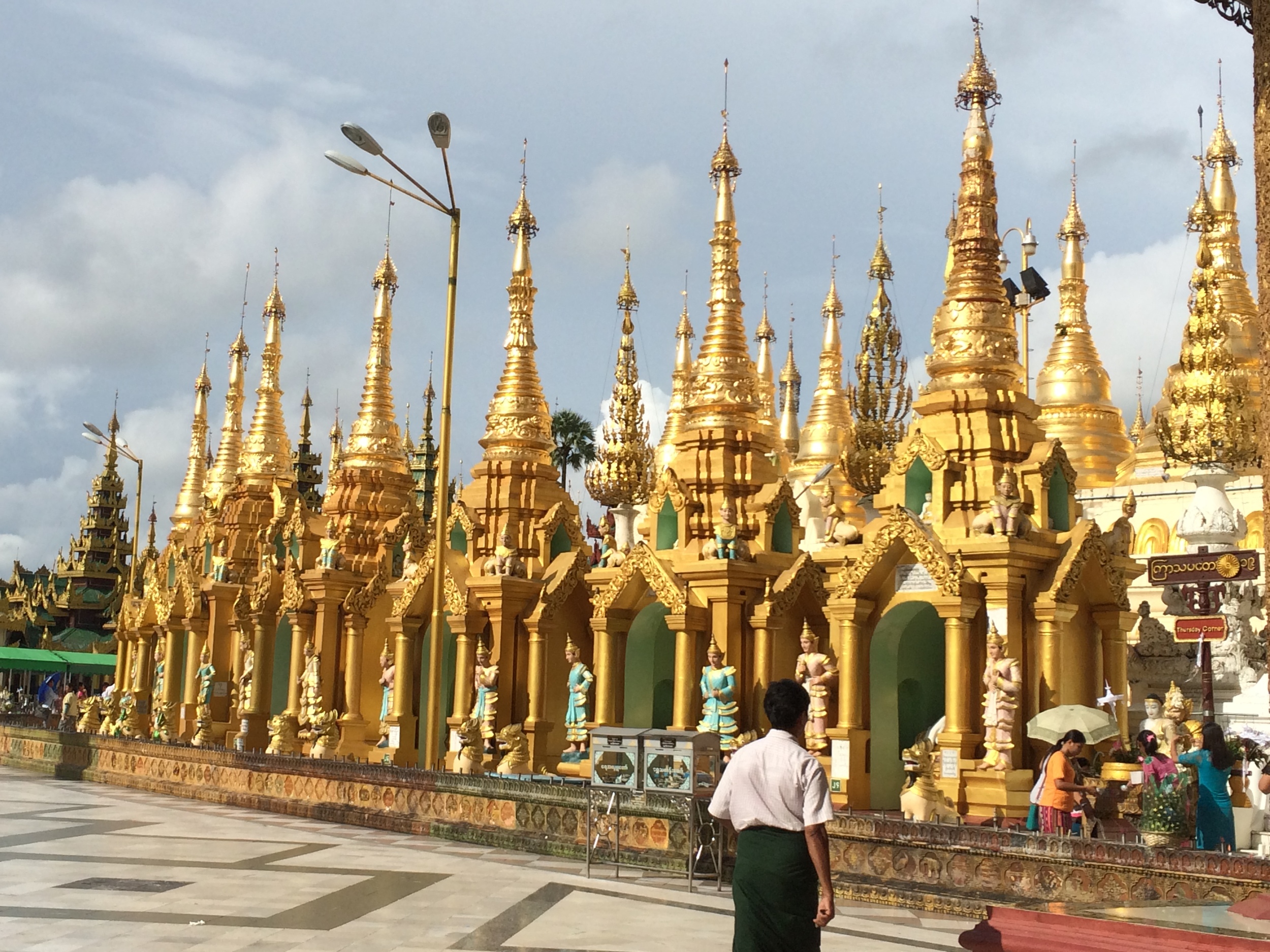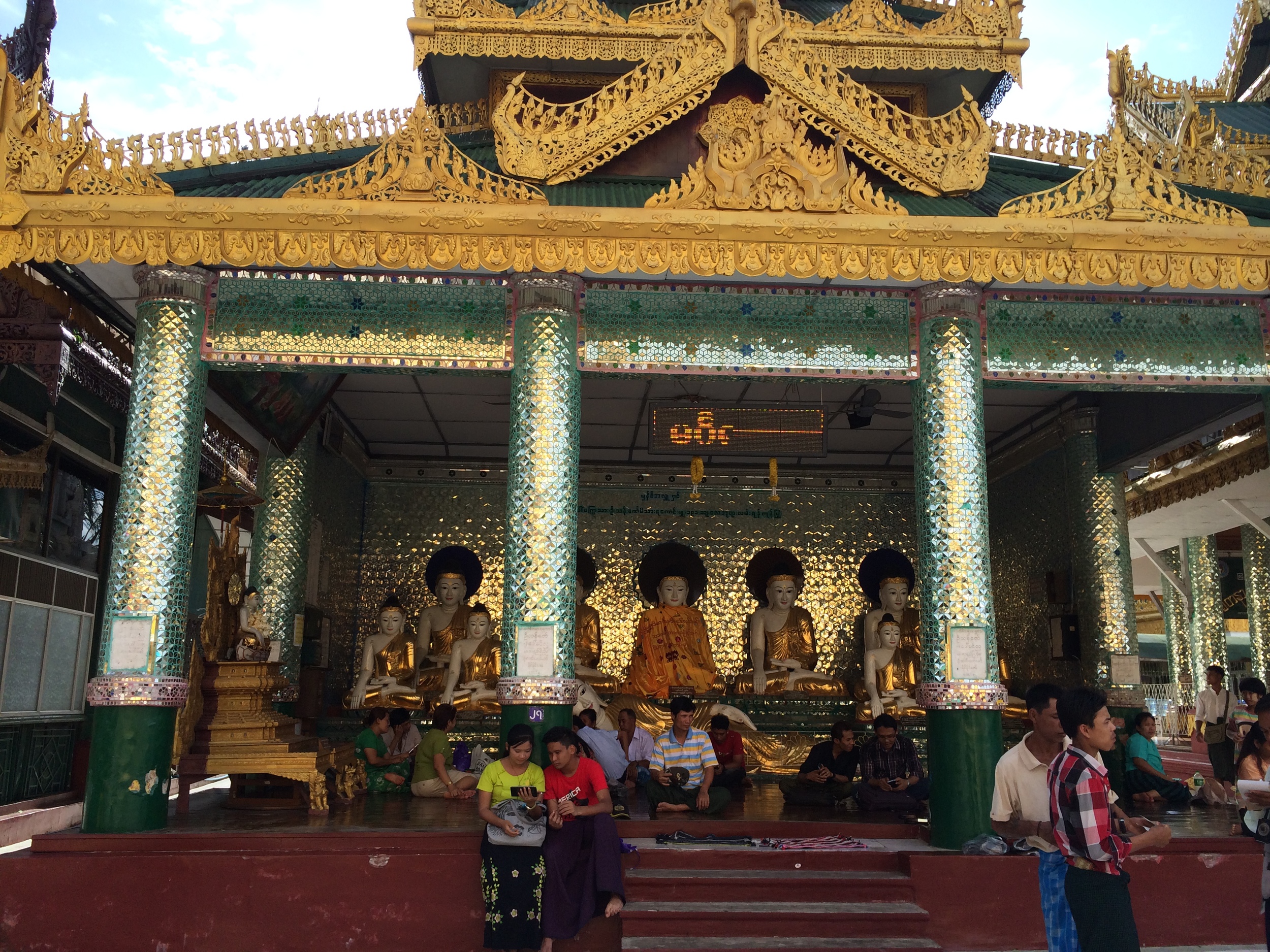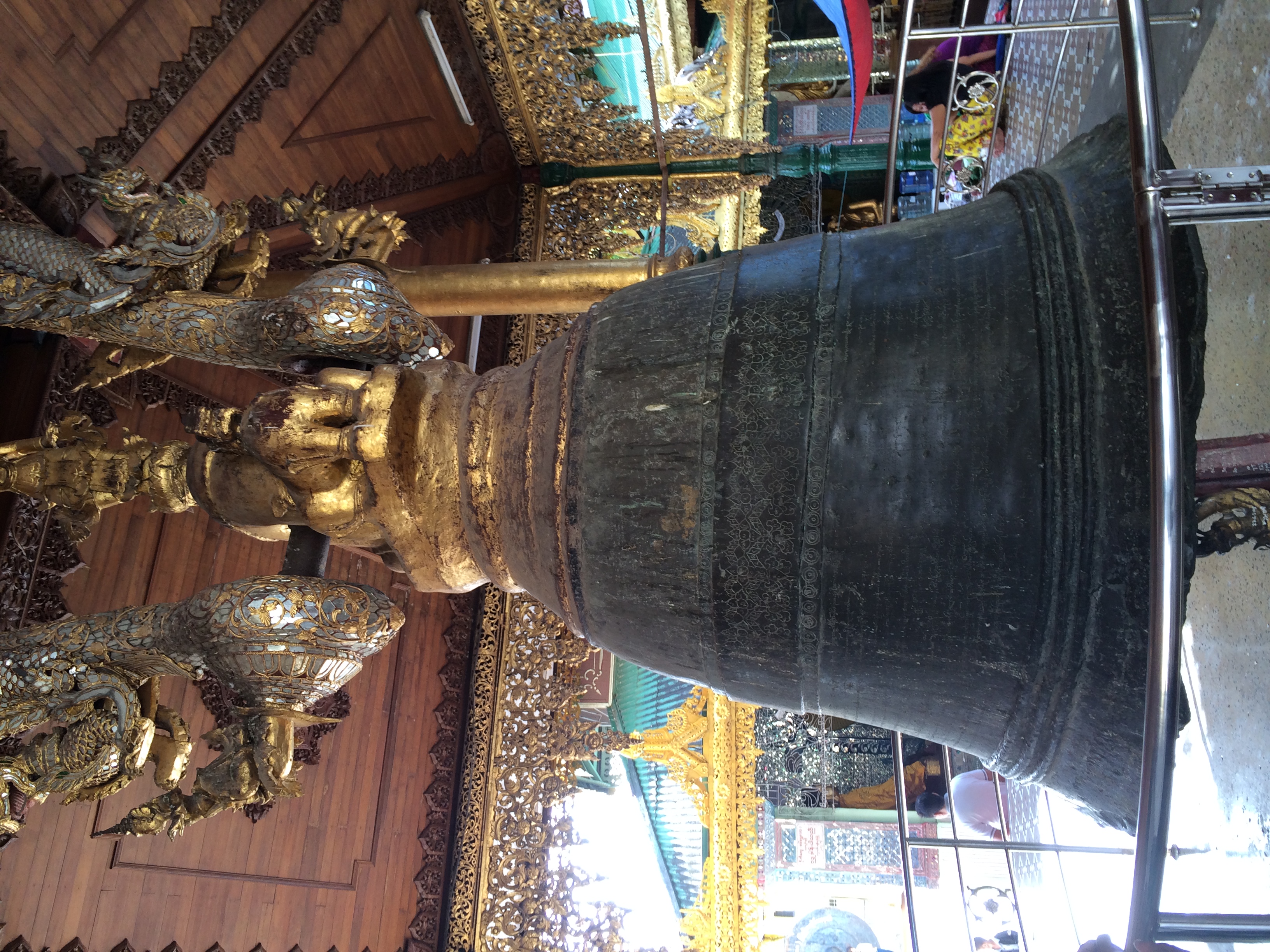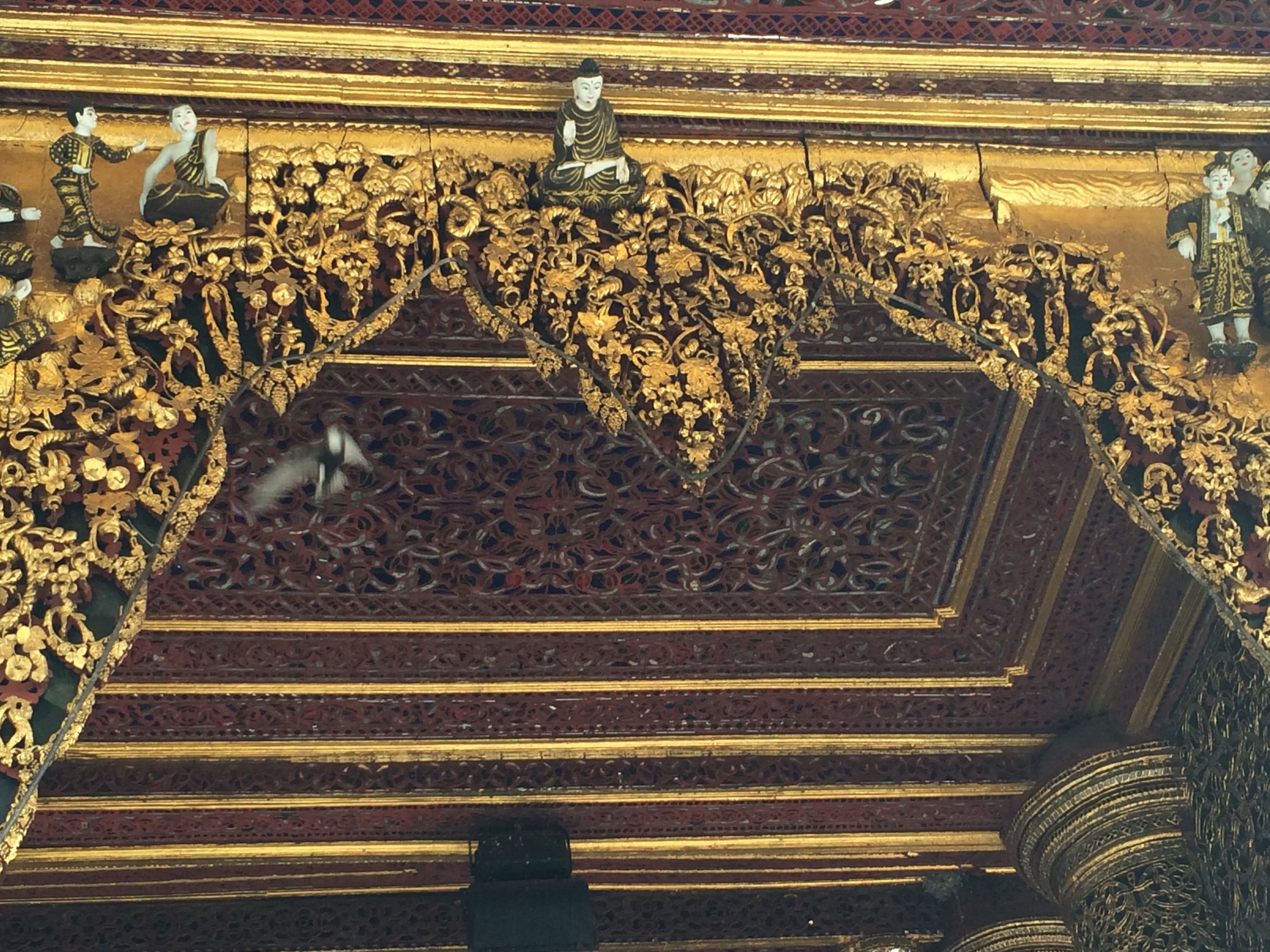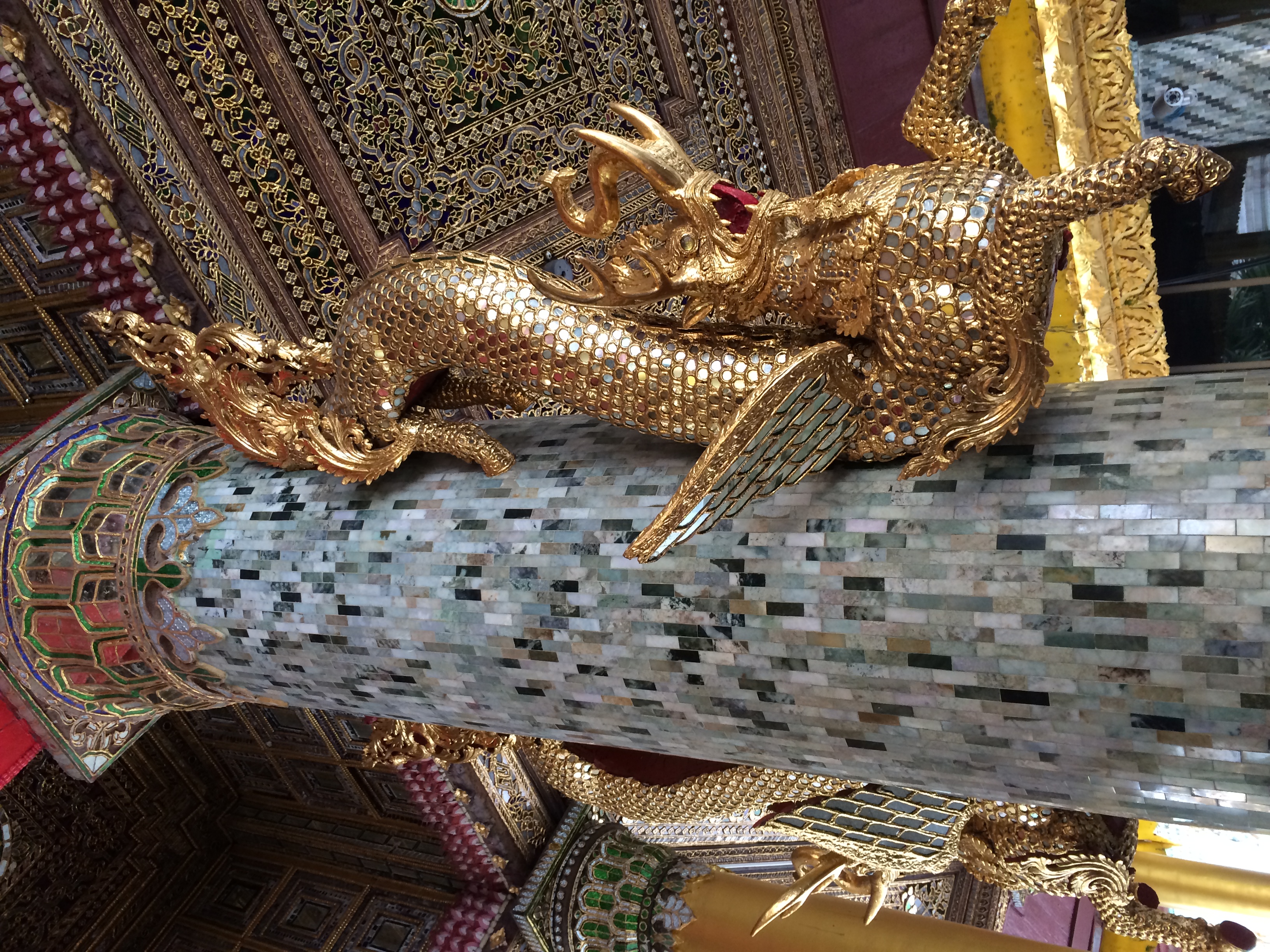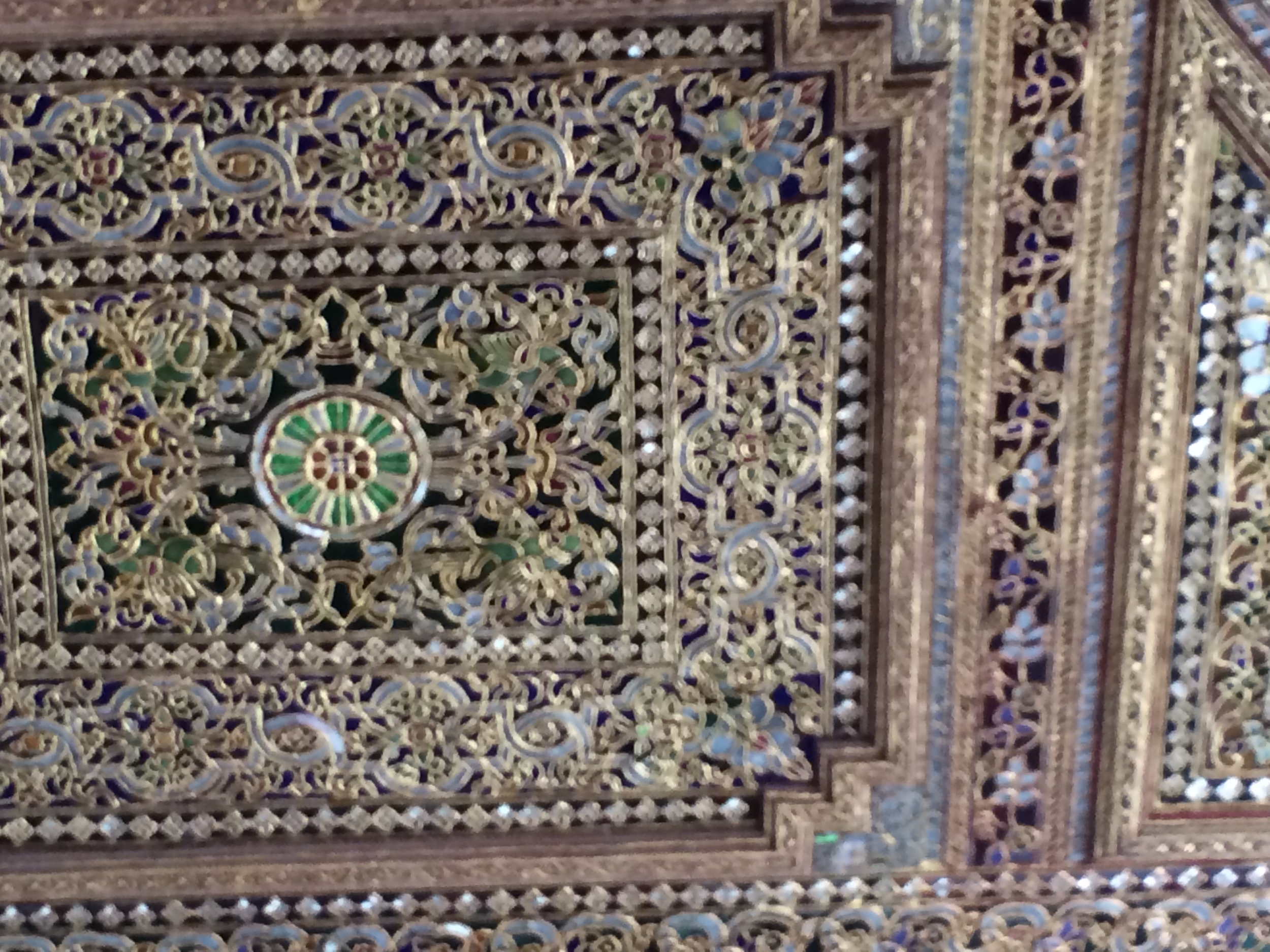 That concludes my time in Myanmar (and SE Asia)! If you plan to make a trip to Myanmar, I would definitely do a lot of research before you come. We did and it helped us to appreciate and understand everything we were seeing on a different level. I would recommend watching The Lady as well. We also came across the New York Time article on Yangon which had great suggestions.
I hope you all have enjoyed reading about my time in SE Asia as much as I've enjoyed documenting it. It was an incredible and very eye opening trip and I hope I get the opportunity to come back here very soon!
Stay tuned for more posts as my journey continues in Paris. Cheers!