Bordeaux, part deux: Right Bank Bordeaux + Rack of Lamb
Happy Wine Wednesday! Apologies for missing my post last week- I was doing a bit of catering! Stay tuned for pictures from the big event coming soon. Now, back to the vino. A few weeks ago we spoke about the Cabernet Sauvignon dominated Left Bank. Today let's focus on the Merlot dominated Right Bank. Remember that all red wines from Bordeaux are blends so a Merlot dominated red blend is going to be a bit smoother and less tannic than it's Left Bank counterpart. Similar to the Left Bank, these blends include Cabernet Franc, Malbec, Petite Verdot and also Cabernet Sauvignon.
The most well known regions of the Right Bank are St. Emilion, Pomerol, and Fronsac. St. Emilion's Merlot based wines are often blended with a high percentage of Cabernet Franc making them lighter and more elegant in structure than most Right Bank Bordeaux blends. Pomerol is home to some of the best Merlot based wines in the world. It's luscious structure and soft tannins can stand up to any of the top quality Left Bank blends. Fronsac wines are often referred to as 'poor mans Pomerol' because they produced wines that are similar in structure and flavor without the premium prices.
Today I want to focus on a Bordeaux AOC that I found at Barrel Thief for a mere $10.99. It's a blend of 70% Merlot, 15% Cabernet Sauvignon and 15% Cabernet Franc. Because of the high percentage of Merlot, it's a very fruit forward wine with some white pepper and spice on the palate as well as some hints of green pepper. It's a very vibrant wine that is quite complex, especially for the price.
This wine would be great with cured meats and cheeses, roasted duck, Coq au Vin and lots of grilled meats. I chose to pair it with lamb. Recipe and pictures are below. Enjoy!
Grilled Rack of Lamb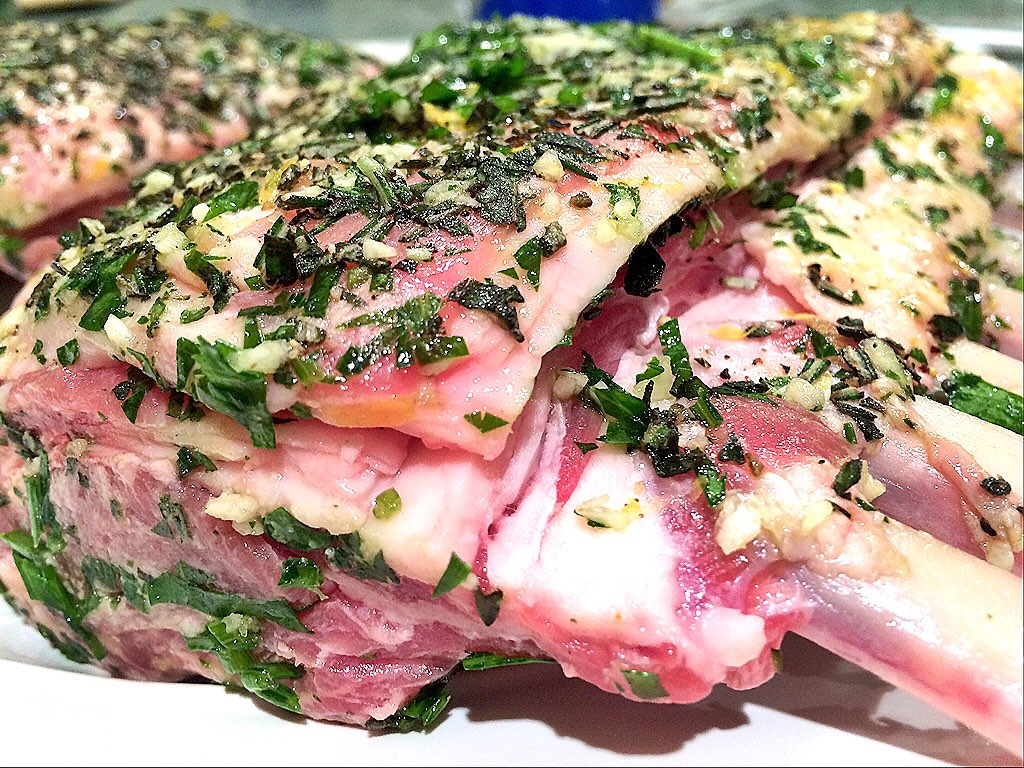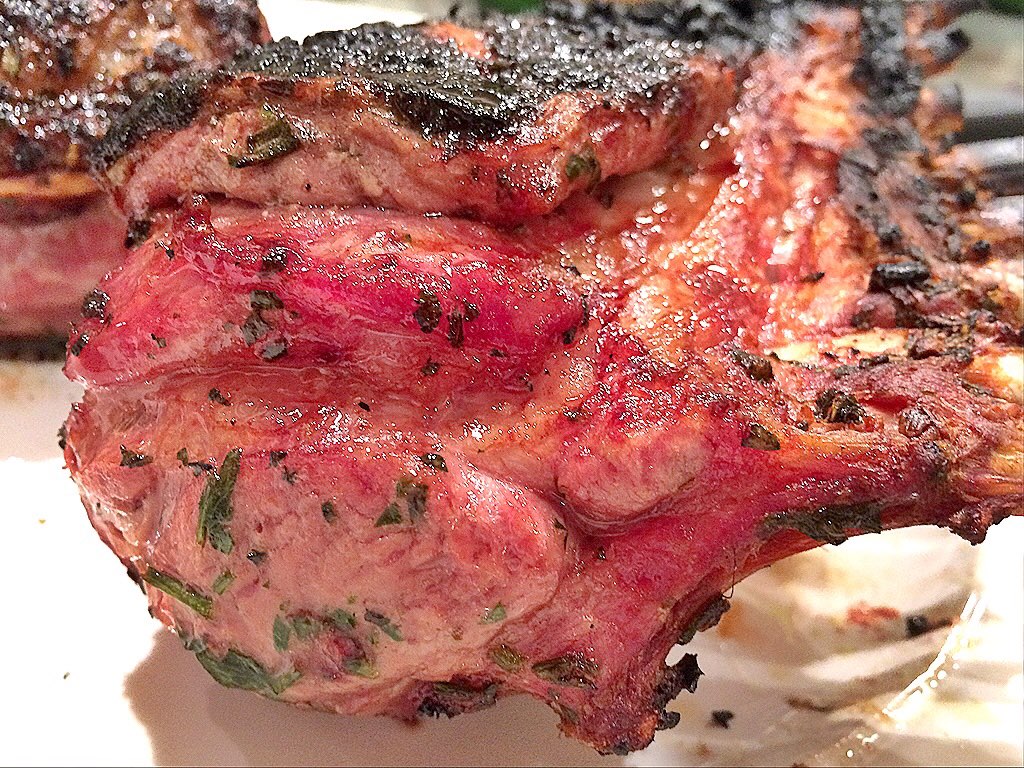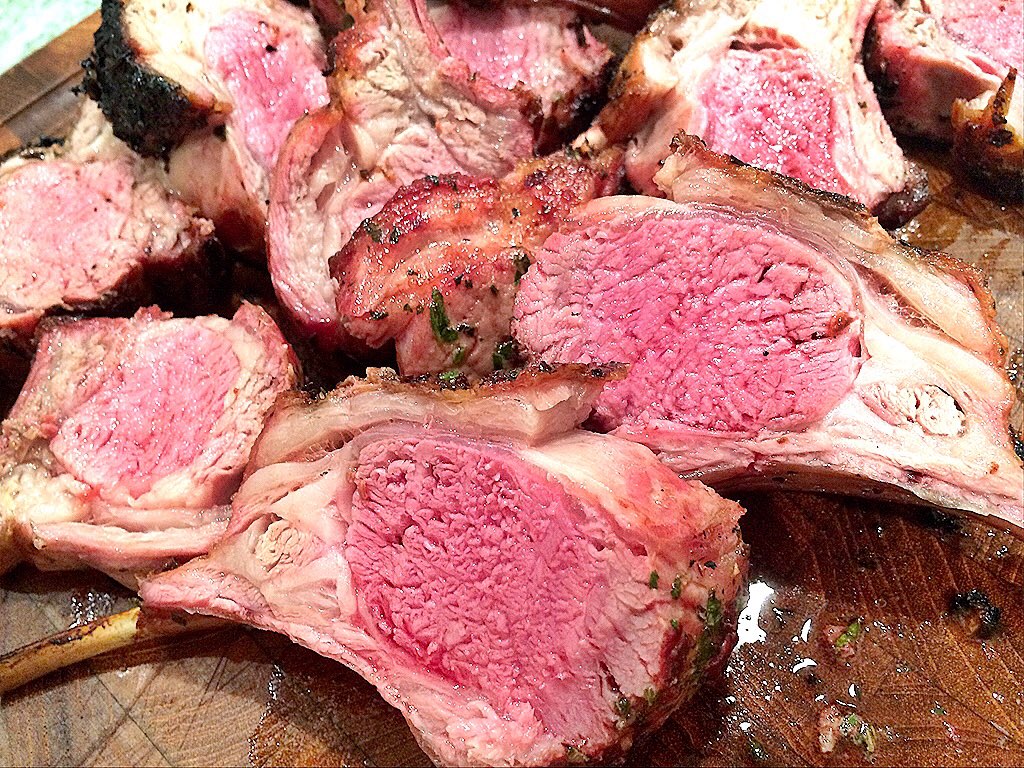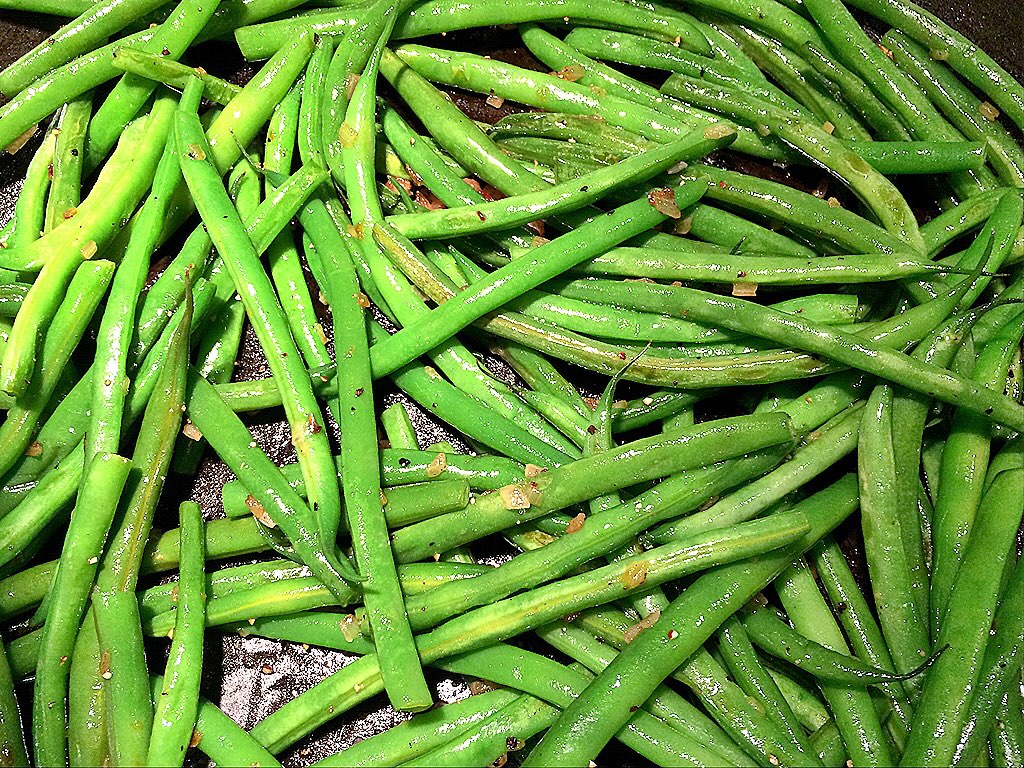 Ingredients:
1.5 lb Rack of Lamb
2 Cloves Garlic
2 TBS Parsley
1 TBS Oregano
1 TBS Rosemary
Zest from 1 Lemon
2 TBS Extra Virgin Olive Oil
Salt & Pepper (to taste)
1. Rub olive oil, salt and pepper all over lamb. Top with herbs, garlic and lemon zest- make sure ingredients are evenly distributed. Let marinate at least 3 hours (or overnight).
2. Let lamb come to room temperature before cooking. This should take about an hour.
3. If cooking on an Egg- bring the Egg to 500F. Sear lamb for 3 minutes on each side. Close the lid and let the lamb cook for about 5 minutes. Check the internal temperature of the lamb, it should read 140F for medium rare. Let lamb sit for about 10 minutes before carving.
4. If cooking in the oven, preheat oven to 425F heat a roasting rack in the oven for about 10 minutes. When racks are heated, roast lamb for about 15-20 minutes or until the internal temperature reads 140F for medium rare. Let lamb sit for about 10 minutes before carving.
5. Pair with some some seasonal vegetables or simply roasted potatoes. I paired mine with charred rainbow carrots and green beans with shallots and slivered almonds. Enjoy!